This article was originally published on 20.10.2022 – and updated on 22.11.2022 (new pictures added; scroll down to see them).
advertisement

---
Coming soon to Sweden: the first pair of Transmontanas from the deal for up to 100 additional locos between Softronic and Green Cargo. The fleet grows to 18 locomotives in total.

Exactly 11 months ago, Railcolor reported on the completion of Softronic's initial orders for Green Cargo. The first call-off from the ongoing mega-contract followed shortly after, in January. Yesterday, both machines could be seen up and running tests in Romania.
Thanks to Tudor Eugen, we're featuring some fresh night pictures featuring Green Cargo's LEMAs 067 and 068. Unlike last time, the Mb markings were missing from the fronts. These are the full stats of the locos:
91 53 0480 067-4 = LEMA 067 = Green Cargo Mb 4017;
91 53 0480 068-2 = LEMA 068 = Green Cargo Mb 4018.
The pair performed the usual tests on the route between Craiova and Constanța (and back), at a top speed of 160 km/h.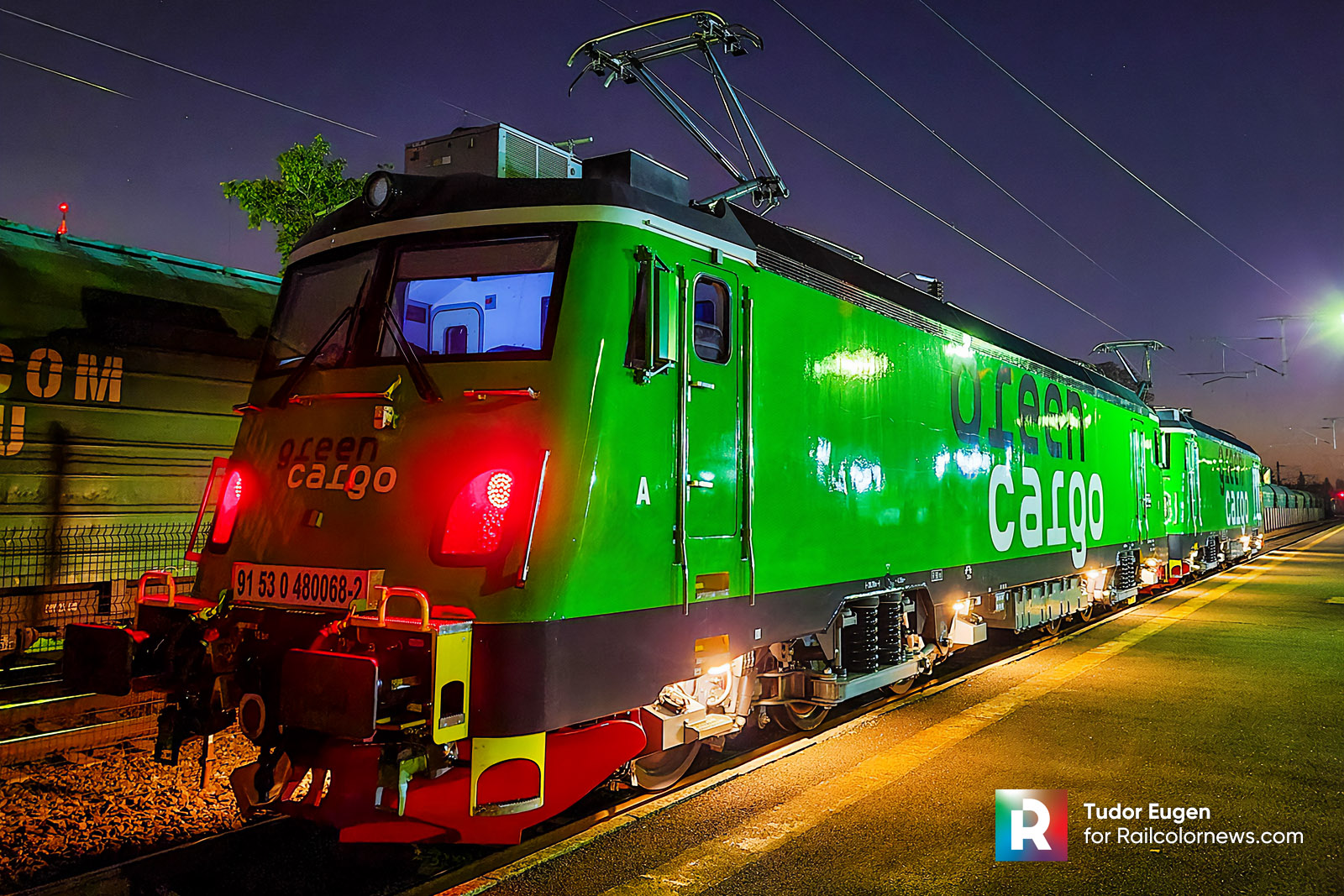 Transmontanas are coming to Norway
Meanwhile, Softronic has announced that it will soon be testing a couple of Green Cargo 'Mb' locomotives for authorization in Norway. The trials are expected to begin in November, so stay tuned for updates.
Update 22.11.2022: Snowy arrival in Sweden
A month later the locomotives arrived in Sweden where Tobias Jäderup spotted them with his camera. 143 048 of Hector Rail drove the transfer train between Trelleborg and Hallsberg which ran as 24082, seen below south of Mjölby: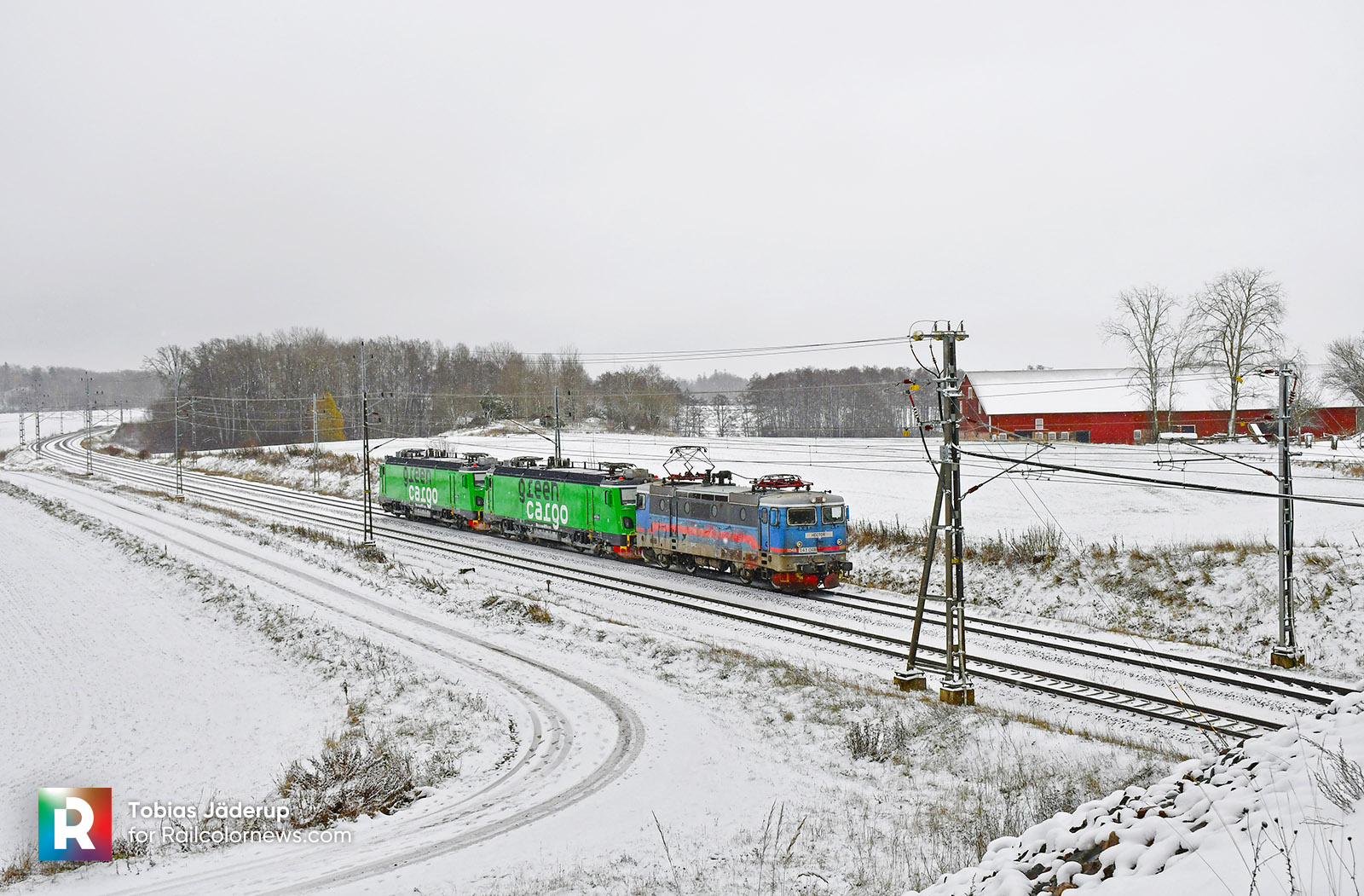 The ASEA classic loco was followed by Mb 4018 and Mb 4017.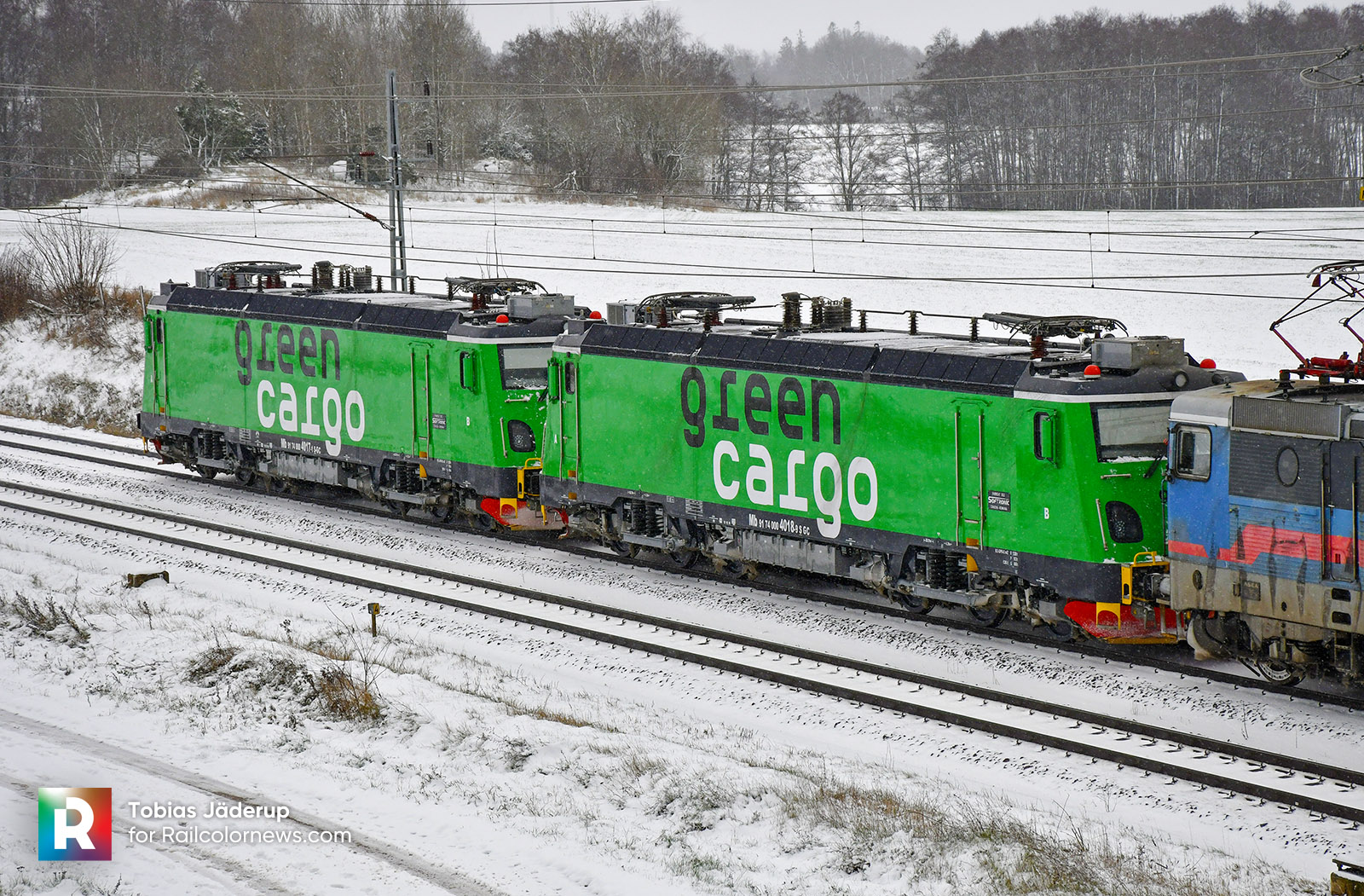 But the view that really strikes is the snowy backs of the two brand-new locomotives – a straightforward introduction to their future life up north.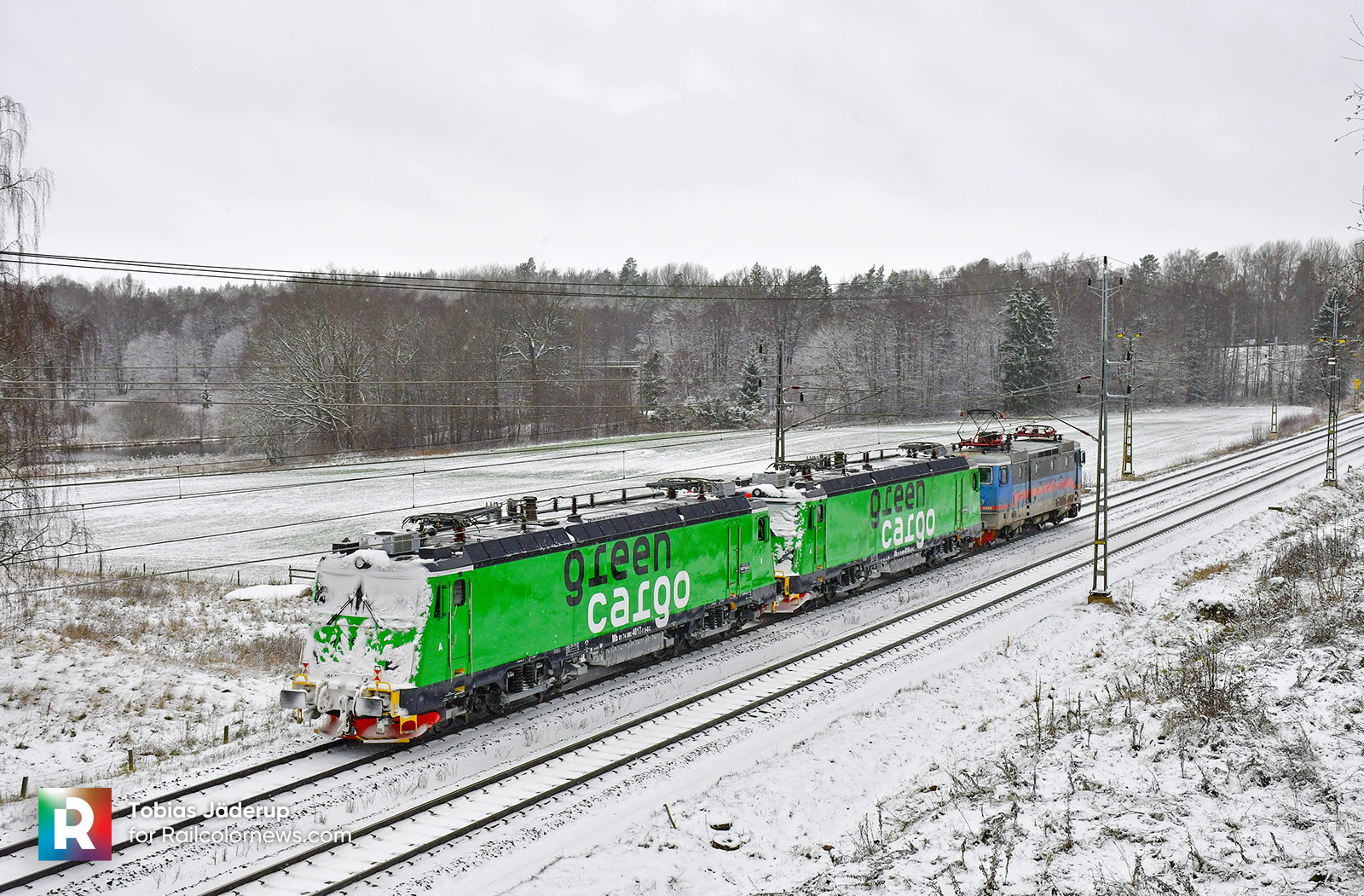 ---
Up next: LEMA 069, the first Transmontana for Romanian rail freight operator Constantin Grup.

Check out our [Data] page below for a full summary of Softronic's Transmontana production: