advertisement

---
Railcolor would like to thank Achim Scheil, Christian Klotz, Christian Tscharre, Tim Roux, Matej Pleško, Rok Žnidarčič, and @bahnbilder.janek for sharing their photos with us. This post has been updated the times – on 30.08,

Not long ago, three Budamar Group Vectron locomotives received a new Railcolor Design livery themed with bridges across Slovakia. Soon after, they all went into service across Europe and were recently also spotted in Germany.
Budamar currently has three bridge-themed designs: The Pristavny bridge, the SNP bridge, and the Chamorssky viaduct are tailored designs of a unified theme designed by Railcolor Design. These RSL-leased locomotives have the A17 country package, which means an operation in DE-AT-PL-CZ-SK-HU-RO-SI-HR.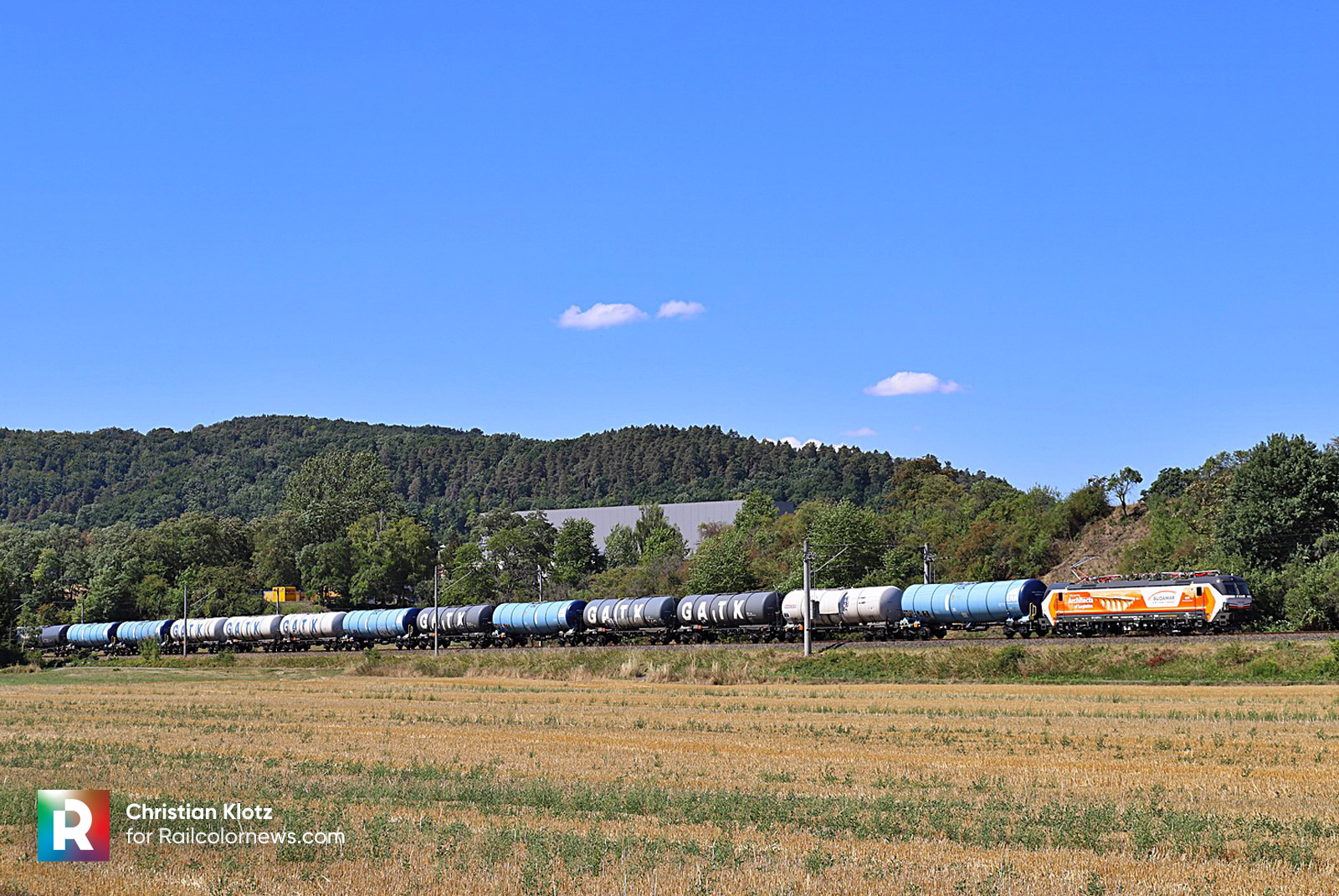 Budamar is fully leveraging this, as it's deploying the locomotives all across Europe. You can even chase Vectron 383 218 and capture it should it come close to your area. For the remaining two locomotives, 383 219 and 220, Christian Klotz, Christian Tscharre, and Achim Scheil did this job for you by taking these lovely photos, showing the Vectrons in operation in Germany:
Update 23.08.2022:
The SNP bridge design also got its fair share of tank cars, as captured by Tim Roux: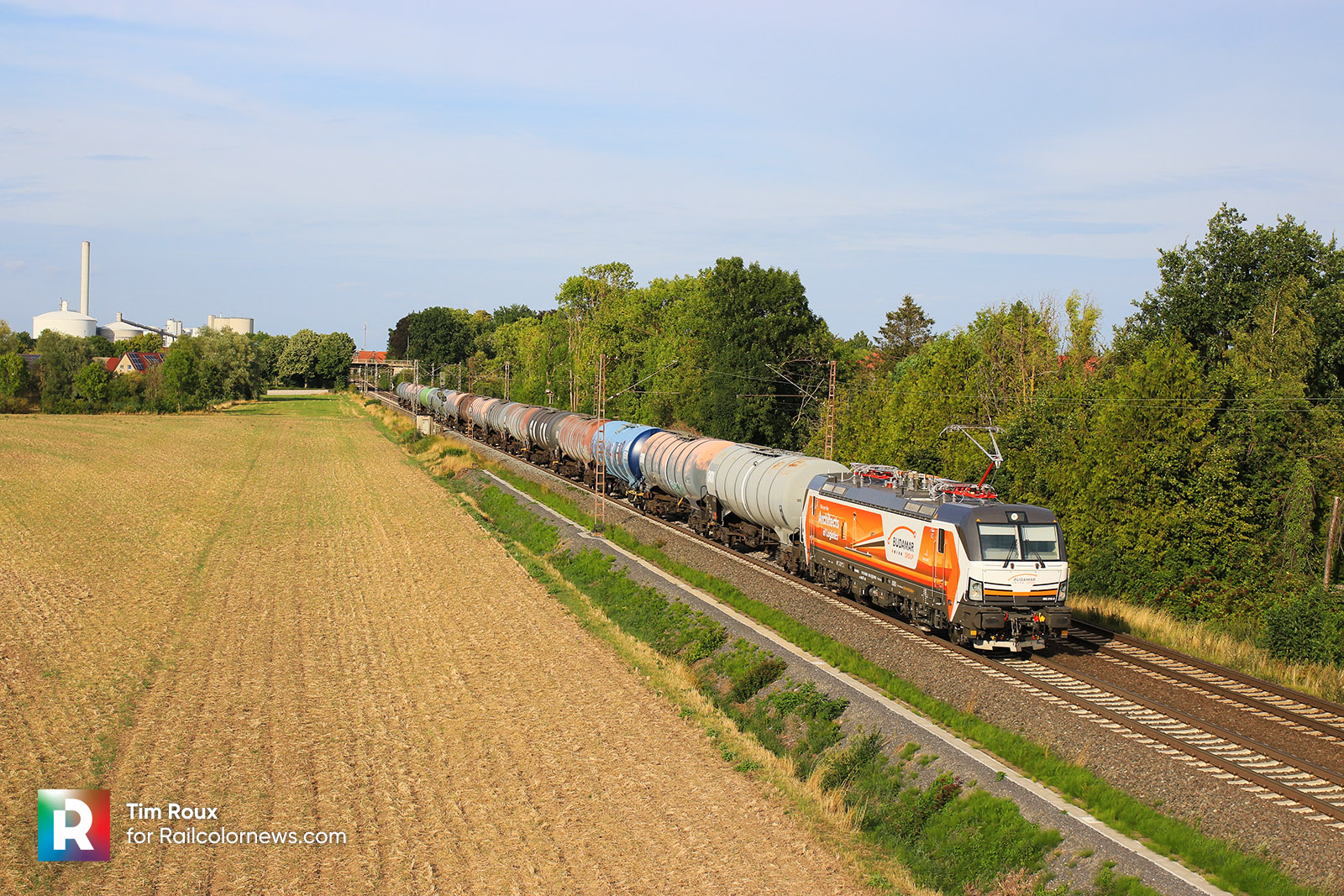 Update 24.08.2022: 
It is not just Germany, the new Railcolor-Designed Vectrons for Budamar can be spotted all across Europe. Rok Žnidarčič captured the locomotive featuring the Prístavný bridge, near Divača in Slovenia on a container train: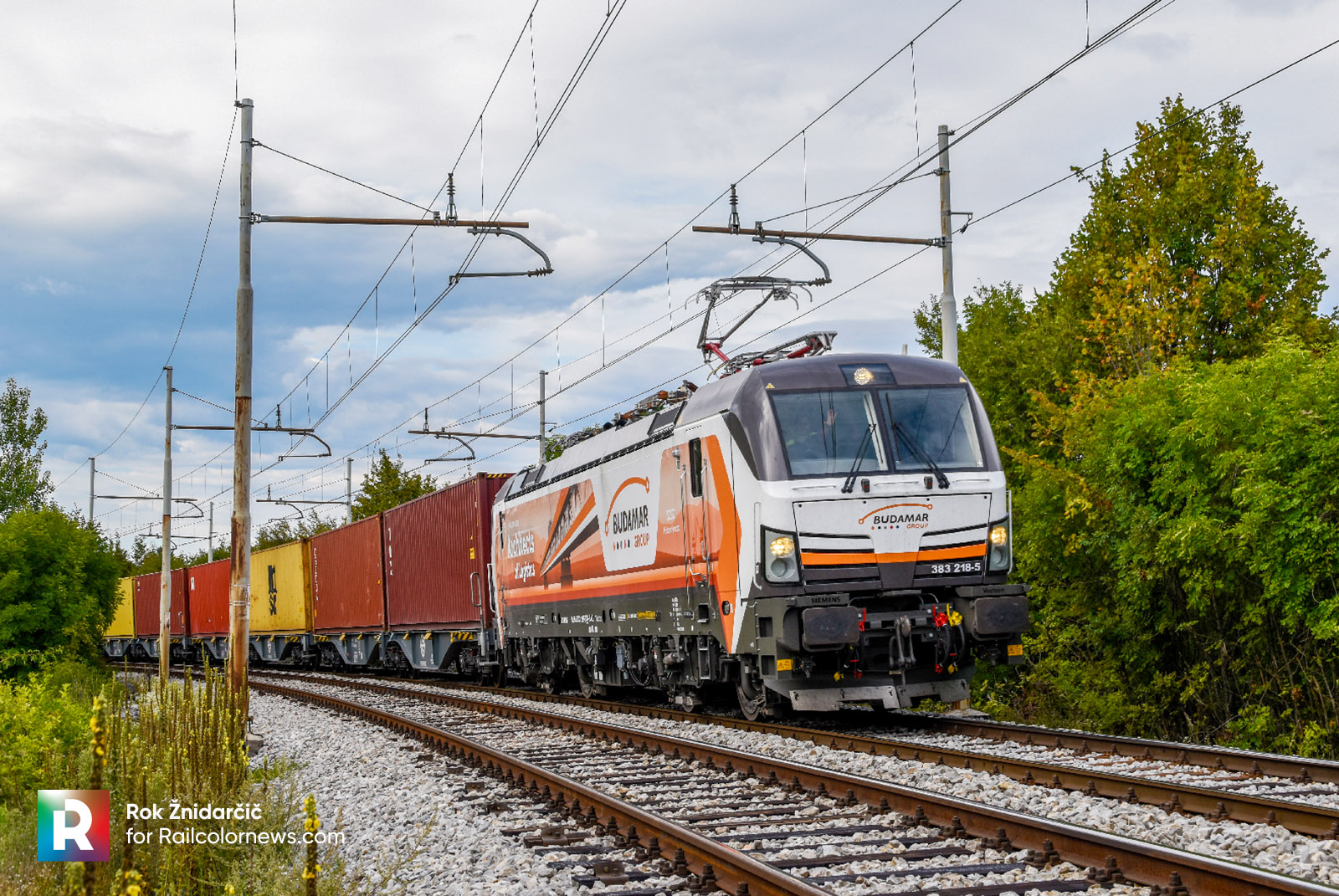 Update 05.09.2022: 
One more picture from Hungary. On a return trip from the Koper port in Slovenia, 383 218 pulled a unit steel coils train for a cars manufacturer in Slovak Žilina: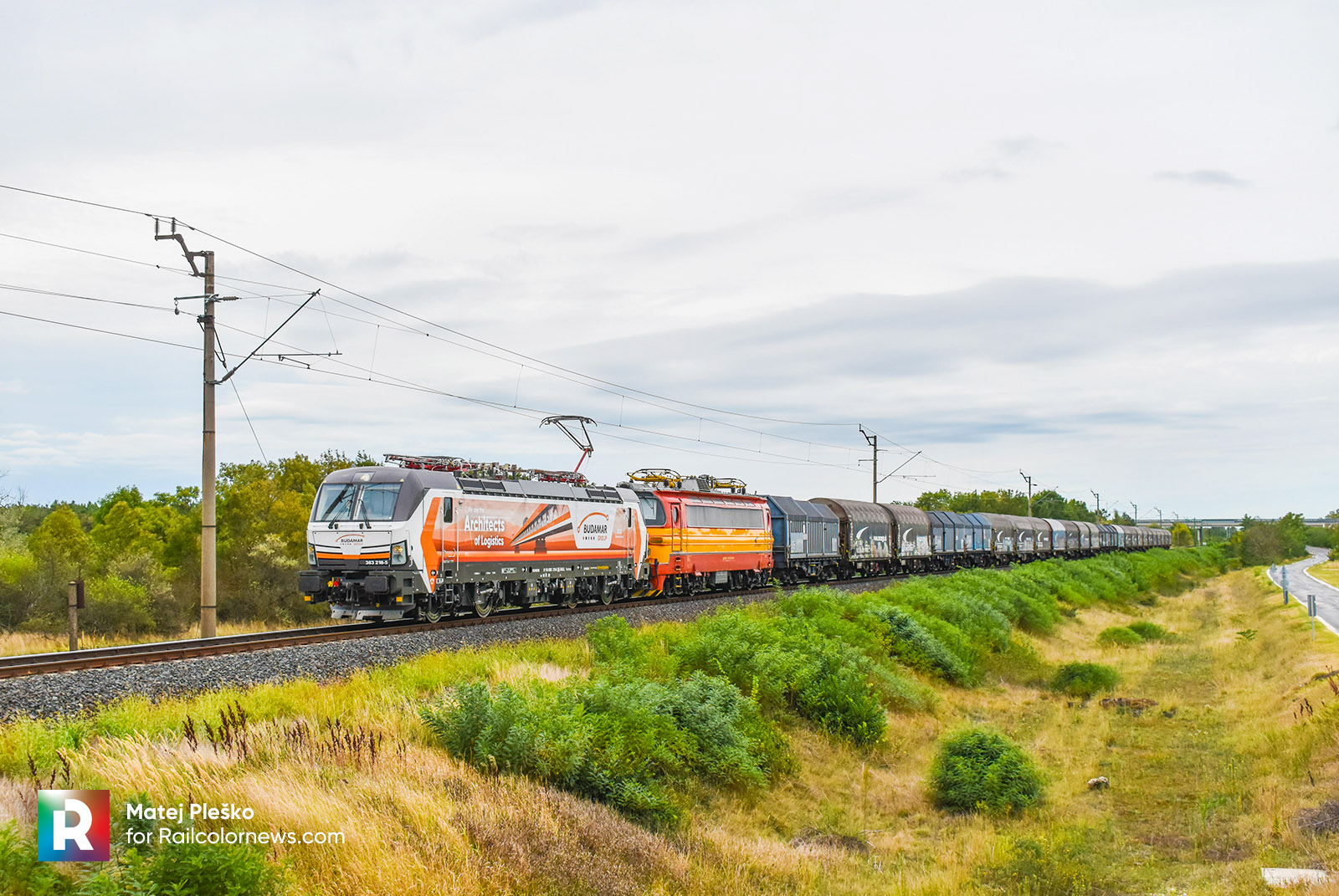 Finally, another 'solo' capture of 383 219 – courtesy of @bahnbilder.janek: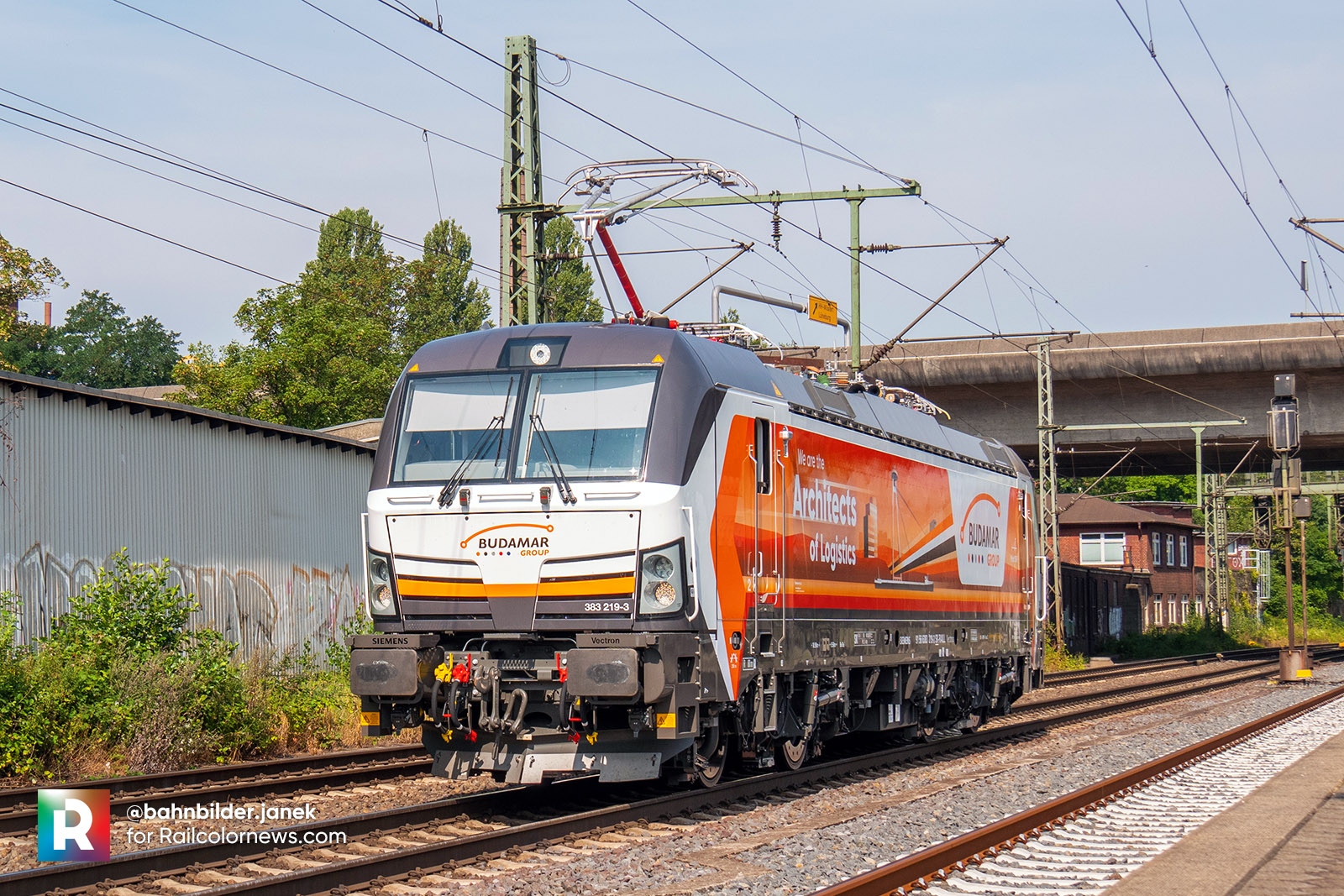 ---

---
To learn more about the "Architects of Logistics" livery design that the locomotives are sporting, refer to our article below:
[SK] "Architects of Logistics" – Budamar Group launches first design locomotive