advertisement

---
A subtle design change – an important message. Since last week, Südleasing > SBB Cargo International 193 518 has been sporting additional stickers with the slogan: "5 years since the Rastatt-blockade – Up until today, no tunnel and no compensation".
The slogan refers to the collapse of the Rastatt tunnel under construction, which took place on 12.08.2017. The most important north-south corridor connecting Germany and Switzerland was blocked for five weeks. Back then, we wrote about the consequences for rail freight operators in our dedicated article:
[EU / Expert] After the Rastatt incident; Diesel locomotives helping out on Stuttgart – Tübingen – Horb
One would expect that the problems would have been solved after five years, a new tunnel would be ready, and the two highly desired extra tracks would be available, but that is not the case. It is expected that the new tunnel will be ready in December 2026.
On 08.08.2022, Die Güterbahnen organized a press conference "in the spirit of the anniversary", demanding:
No repetition of such a disruption;
The quick conclusion of the settlement negotiations with DB Netze;
Always sufficient diversion capacity in case of planned track closures;
Reduction of infrastructure disruptions by means of preventive maintenance.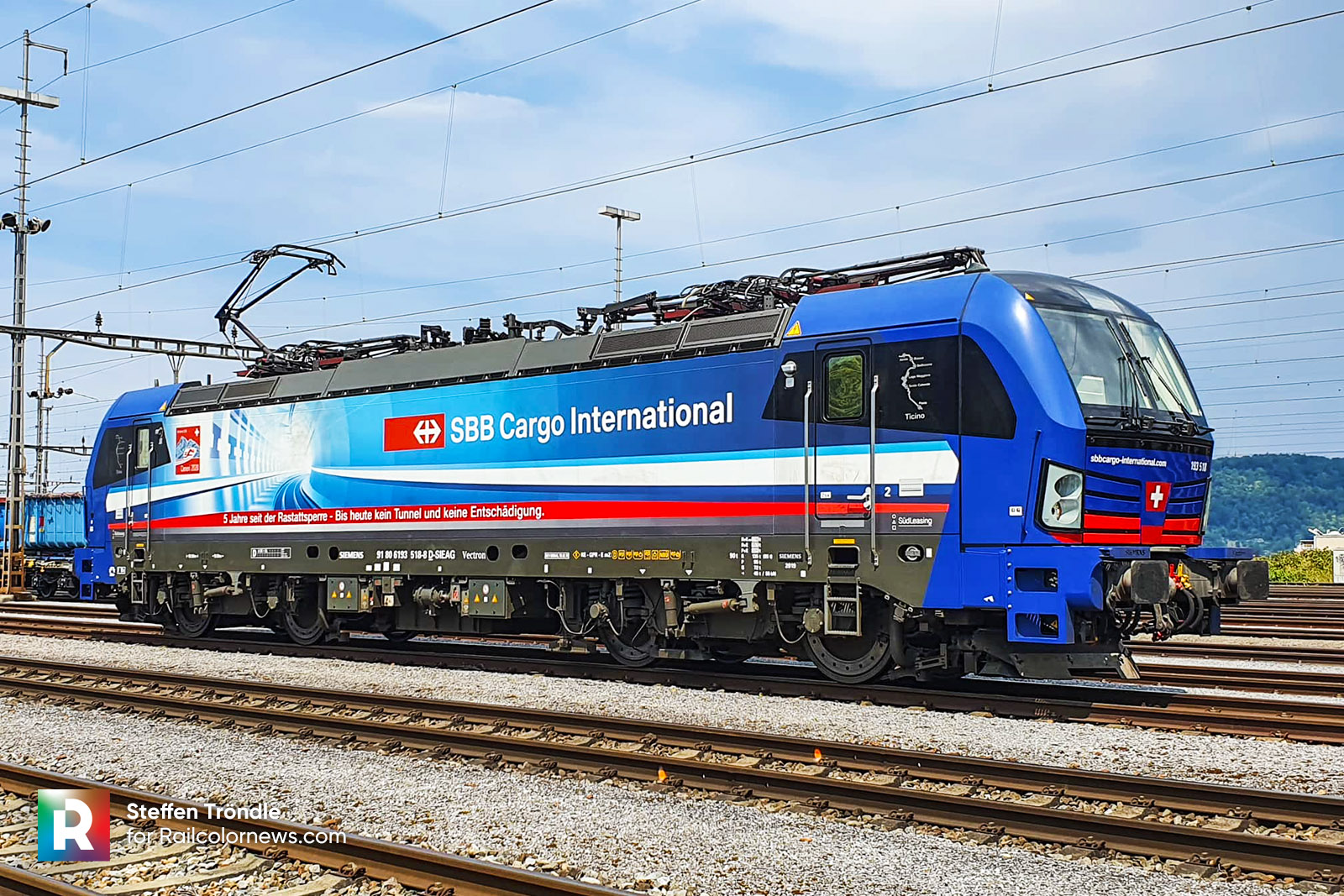 Once again, a locomotive of SBB Cargo International was selected to become the 'protest loco' – just like ES64F4-290 back in 2017.