Sixteen. This is the total number of Transmontana locomotives that Green Cargo ordered from Softronic of Romania between 2017 and 2018. The last pair (for now) is currently being tested in Romania. Railcolor News thanks Alexandru Grădinariu and Mihai Calinescu for their photo-submission. All Green Cargo Transmontanas currently on order have been released by Softronic. Mb 4015 and 4016 are fully branded and ready to head towards Sweden. But first, tests. These are the full details of the pair:
91 53 0480 057-5 = LEMA 057 = Green Cargo Mb 4015;
91 53 0480 058-3 = LEMA 058 = Green Cargo Mb 4016.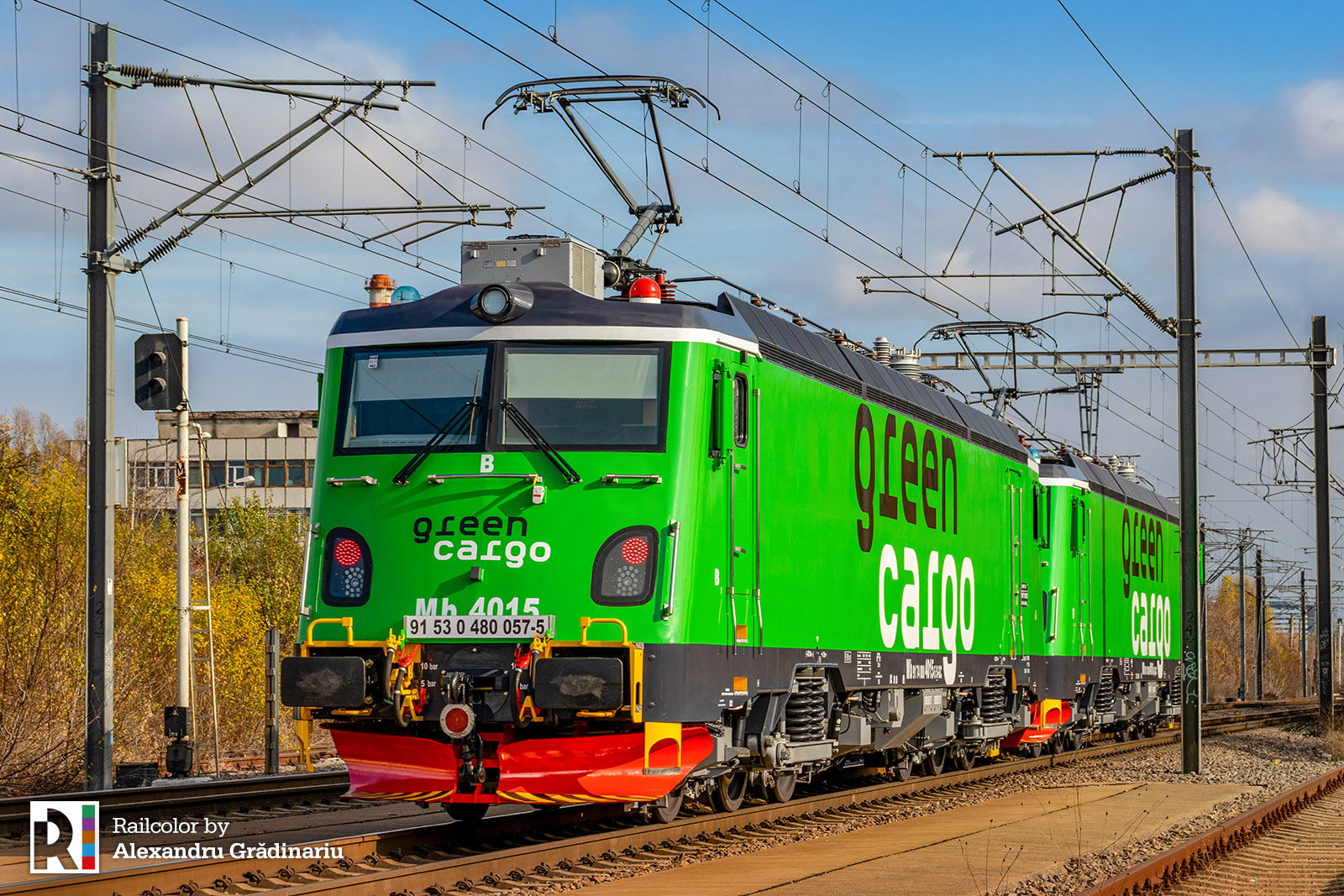 On 17.11.2021, the two locomotives were seen out on tests between Cernele and Constanța.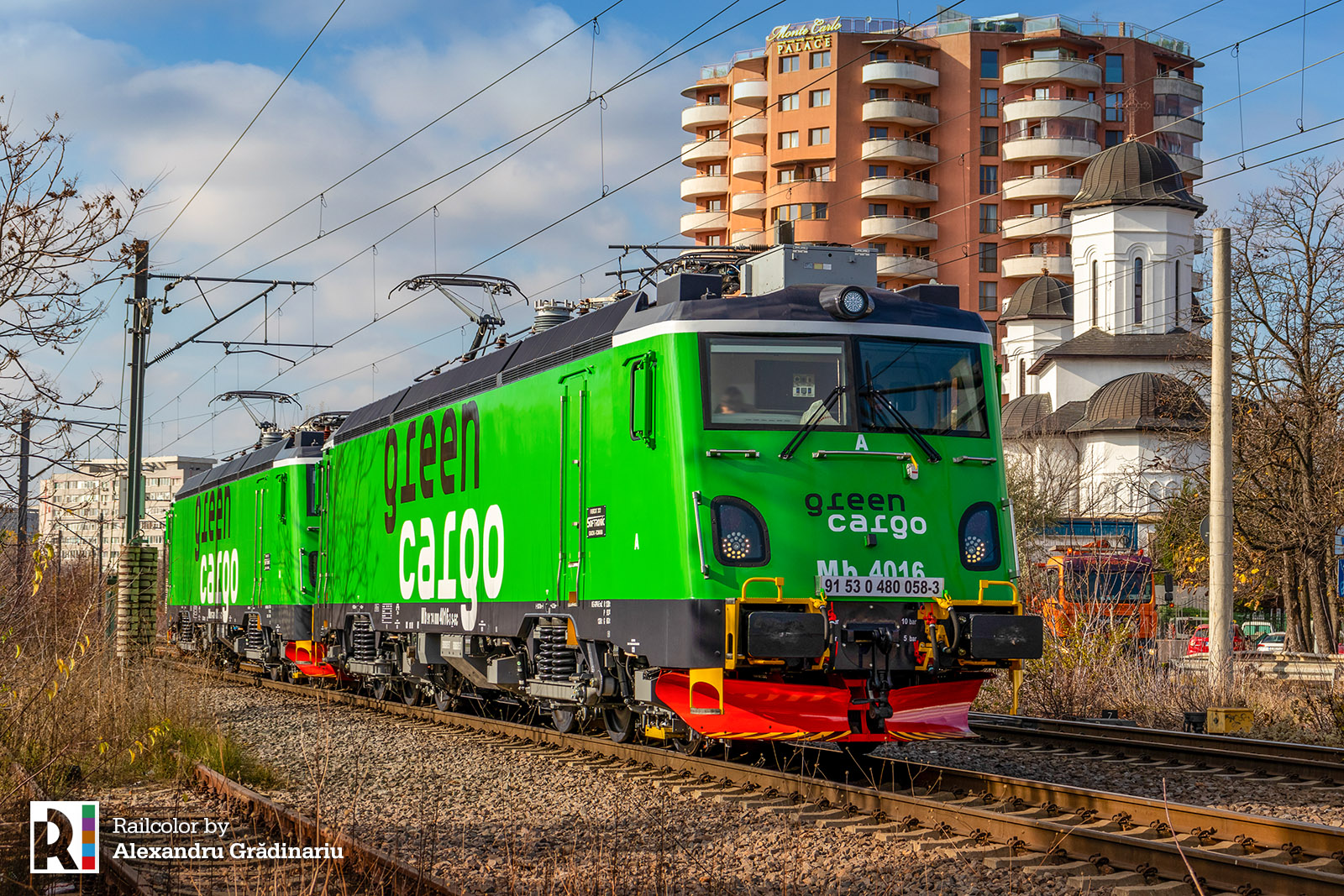 We remind you that although last year Softronic and Green Cargo signed a frame contract for one hundred additional locomotives from the same platform, no new orders have been announced so far.
Update
Thanks to Mihai Calinescu we bring you a few more pictures of the locomotives, taken at Bucuresti Baneasa station.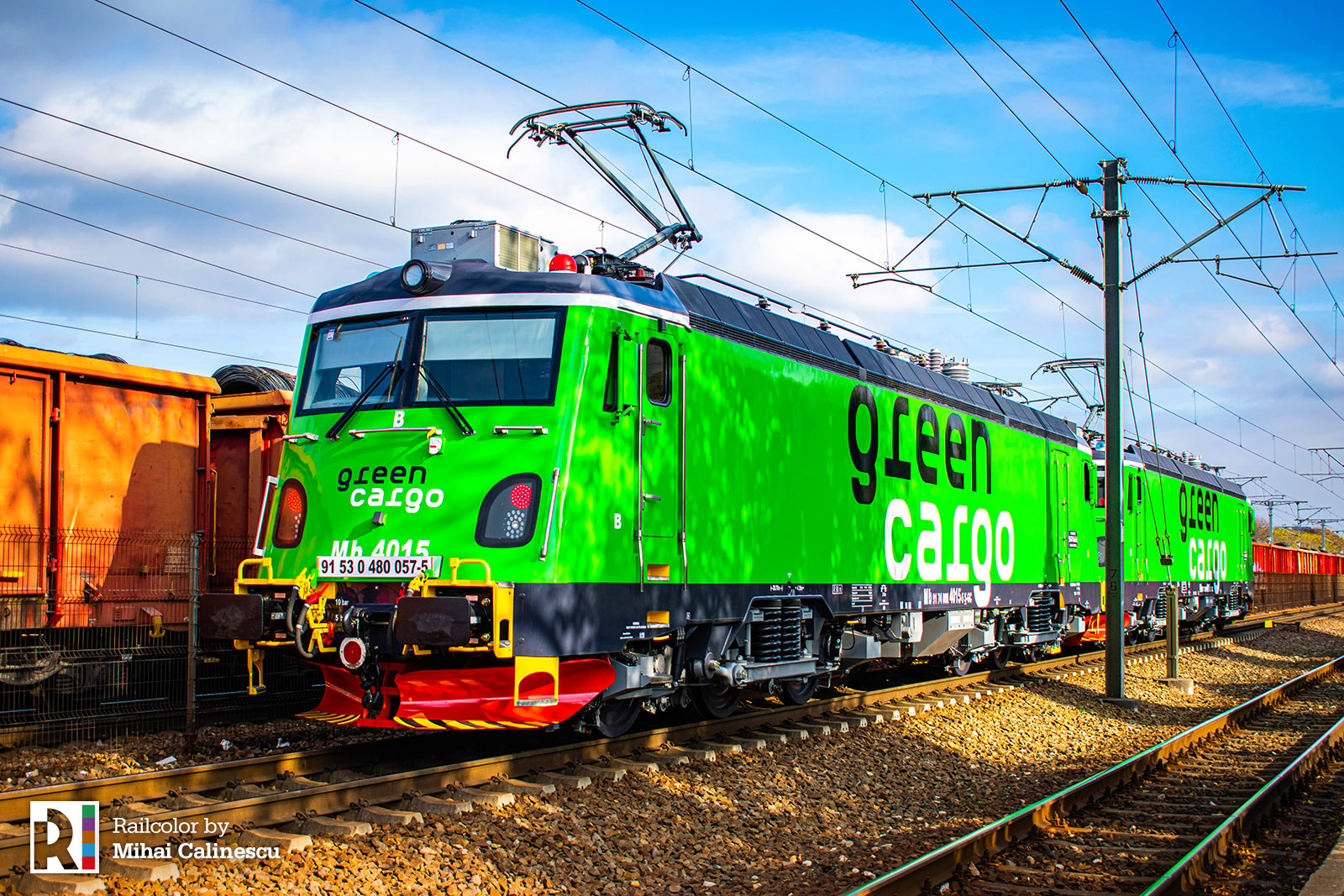 For a complete overview of all Transmontana releases to date, refer to our [Data] page below: https://railcolornews.com/data-softronic-transmontana/