Soon, the small fleet of ELL-leased Vectrons at NS will double. In addition to two locomotives for the Nighjet services to Austria, two more will be leased for similar services to Switzerland.
As Dutch website Treinenweb informs, Nederlandse Spoorwegen (NS) has confirmed leasing of two additional Vectrons from the Austrian rolling stock leasing company, ELL. These will be added to the existing fleet of leased locomotives, 193 759 and 766, already operating on Nightjet trains between Amsterdam, Innsbruck, and Vienna. They run between Amsterdam and Cologne, where OBB locomotives take over.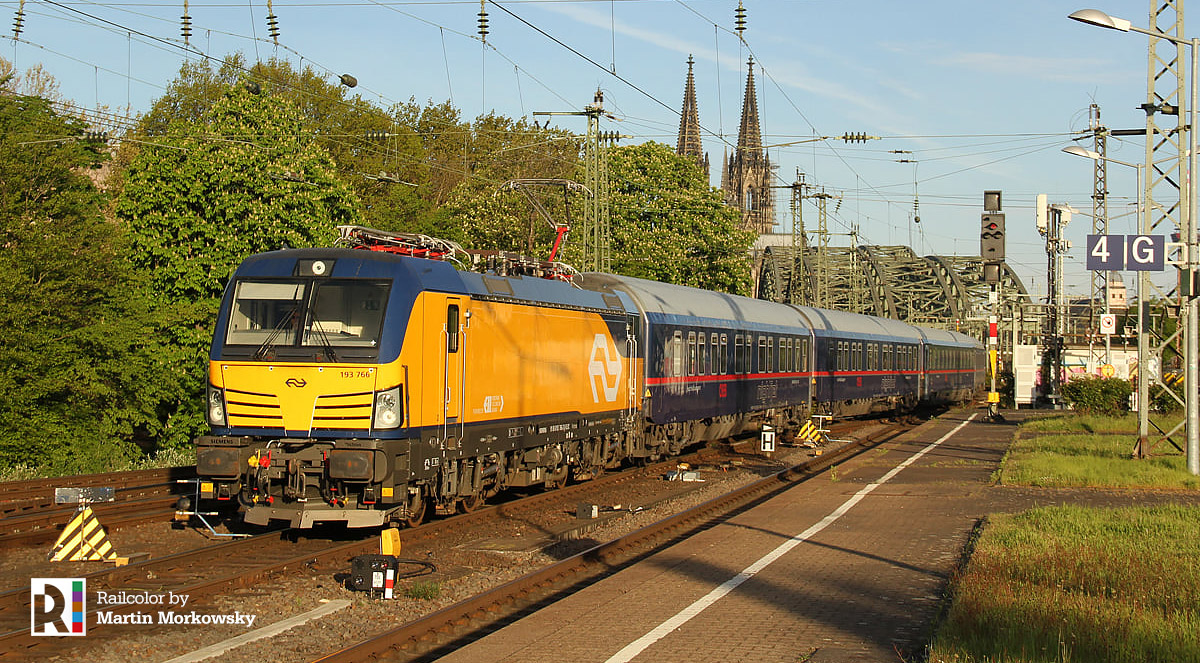 For the Amsterdam – Zurich Nightjet service, two additional locomotives will be called from a frame leasing contract with ELL. These will operate between Amsterdam and Frankfurt am Main. Specific numbers of the leased locomotives have not yet been disclosed.