Railcolor News has been continuously monitoring NS's introduction of 200 km/h-capable multi-system electrics for the upcoming Nightjet to Amsterdam, which it will be operating together with ÖBB. The branding of the two ELL Vectron locomotives marks an important milestone in the project, that was recently delayed due to the ongoing Covid-19 pandemic.

This article was originally published on 10.03.2021 – and updated on 11.03.2021 and 24.03.2021 (new pictures added). We thank Andreas Kepplinger, Johannes Unverferth and @EenRailSpotter (check out his videos!) for their contribution.
Spotting in the Netherlands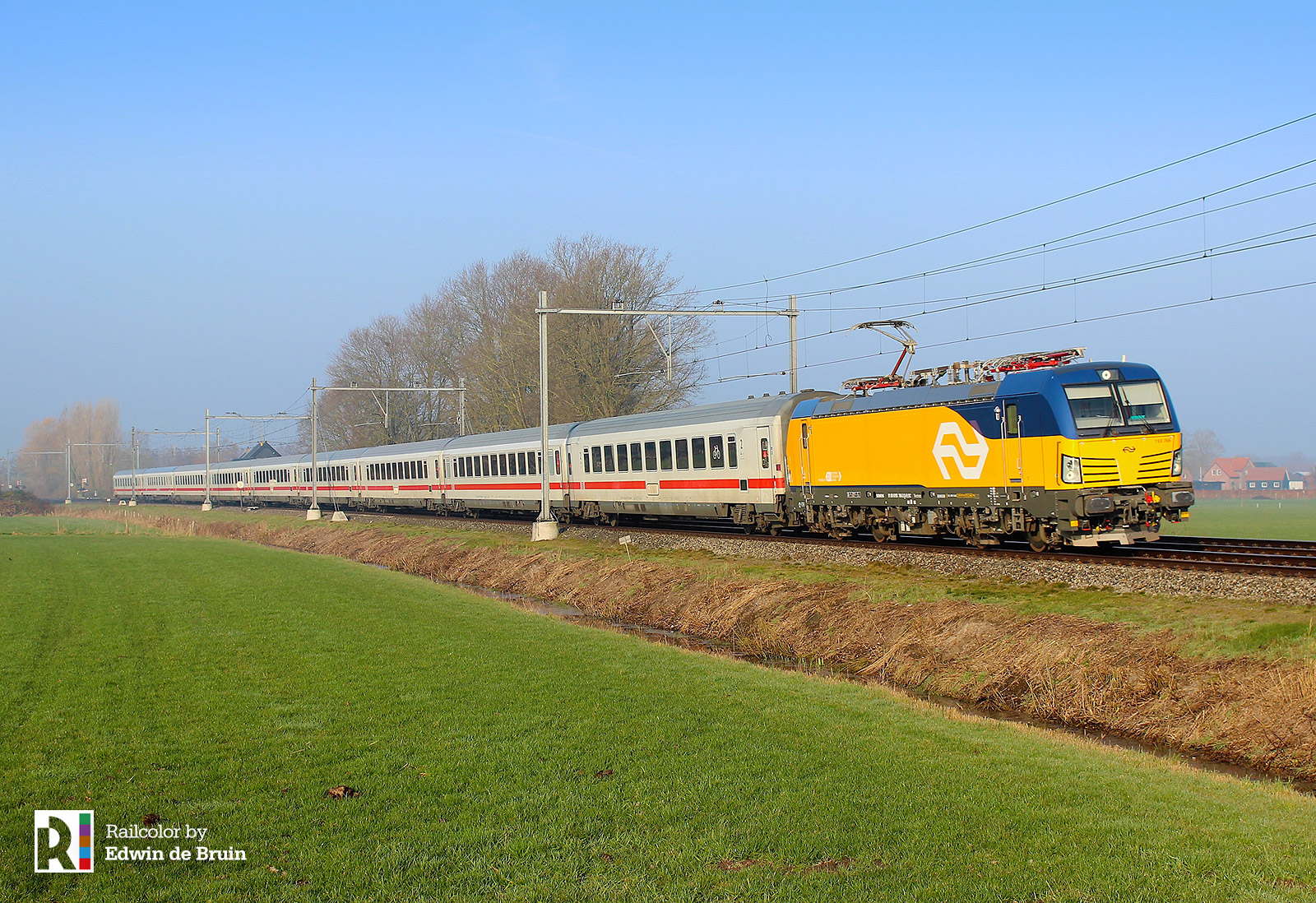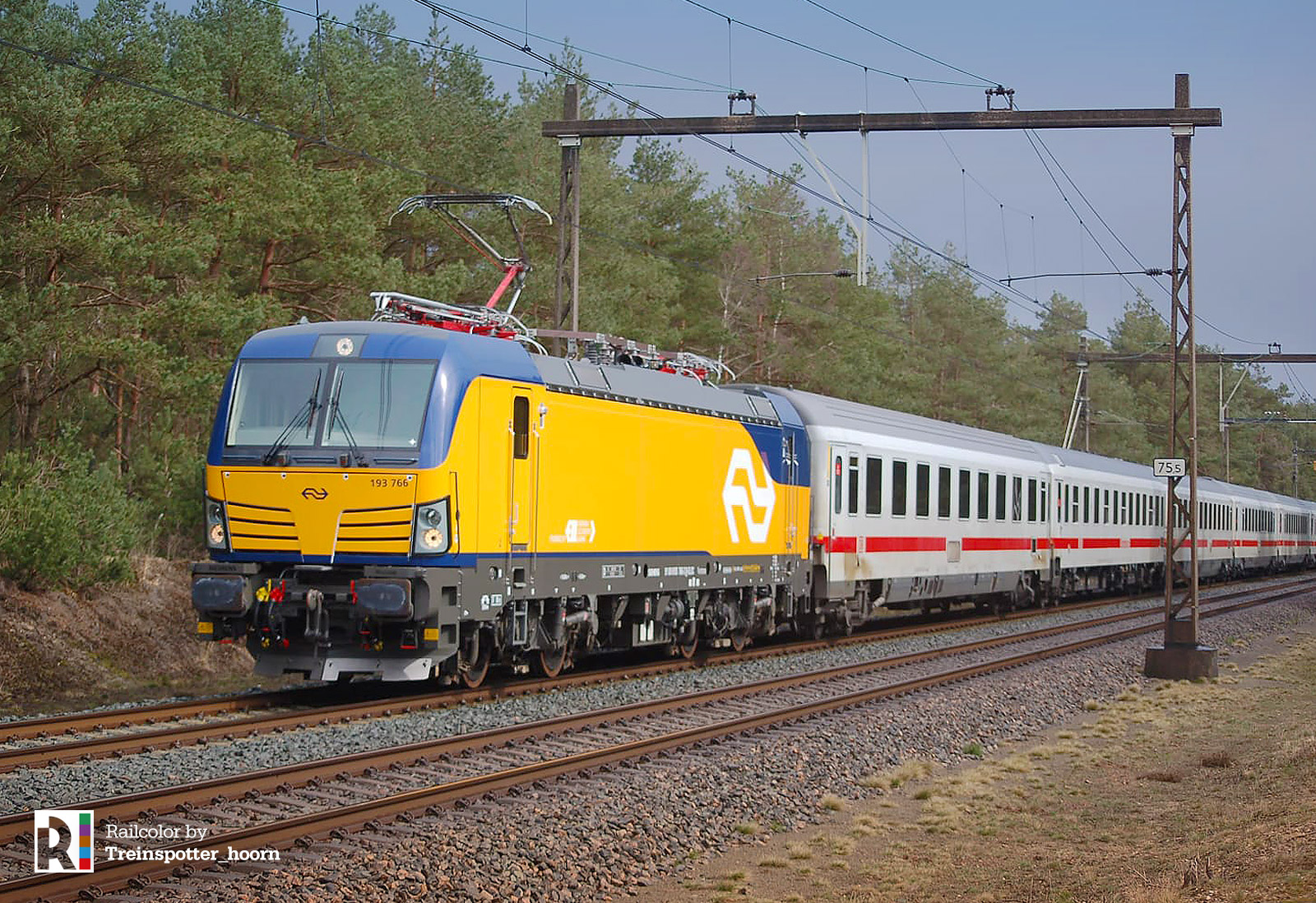 First models already announced (not sponsored)
That is fast. Just days after the 'real thing' made its first trips, model makers announced their small scale equivalents. Lemke Collection will bring the 193 766 in scale N:

Both H0 and N-scale fans will be served by Roco-Fleischmann in 2022. Their locomotives will have no. 193 759 and there will be five versions: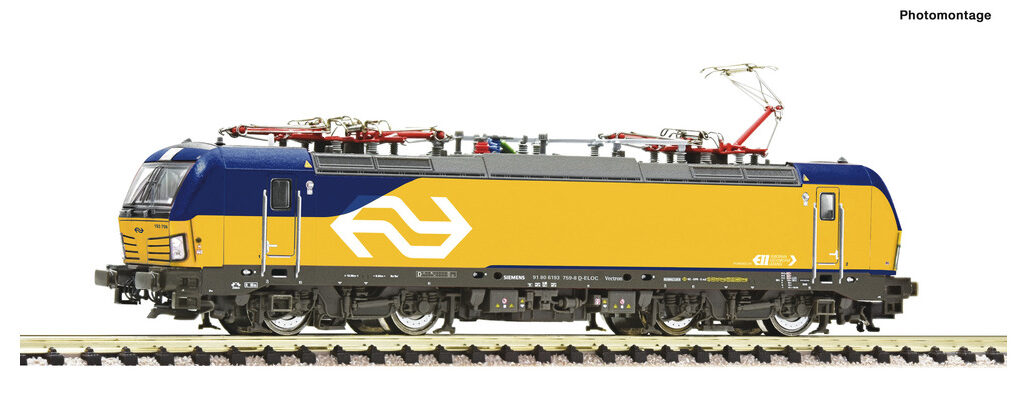 At Amsterdam central station
22.03.2021: The first time a NS-liveried Vectron worked a revenue earning train; the IC connecting Berlin with Amsterdam. 193 759 ran with German DB coaches between Bad Bentheim and Amsterdam.
Yes, the locomotives are predominantly hired for the Nightjet services (between Cologne and Amsterdam) but because of the Covid-19 pandemic, these haven't started yet. The 'IC Berlin' is a good test case to get drivers acquainted with the new machines. Plus, NS does want to keep using 193 759/766, if available, for the Berlin-trains in the future.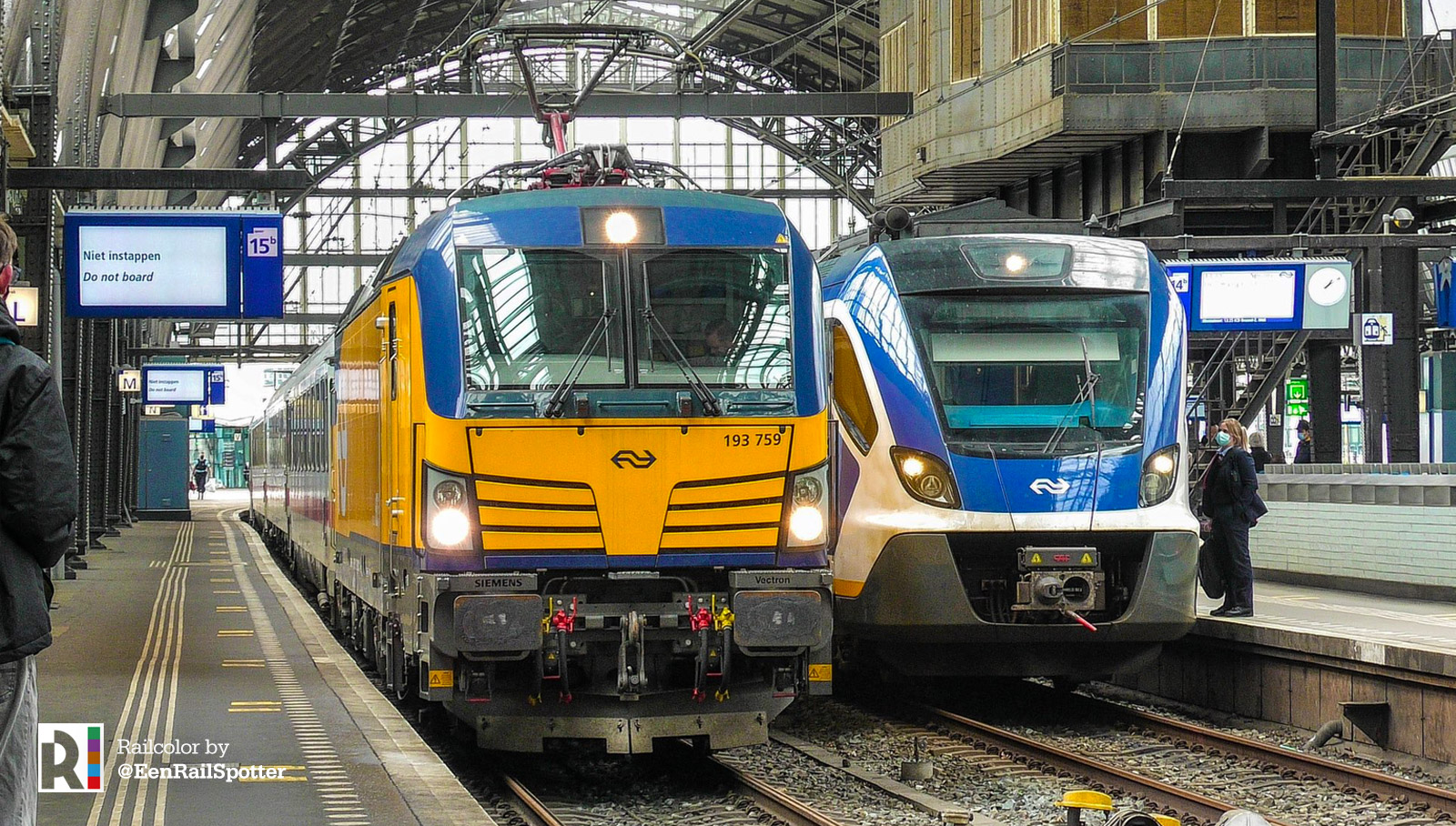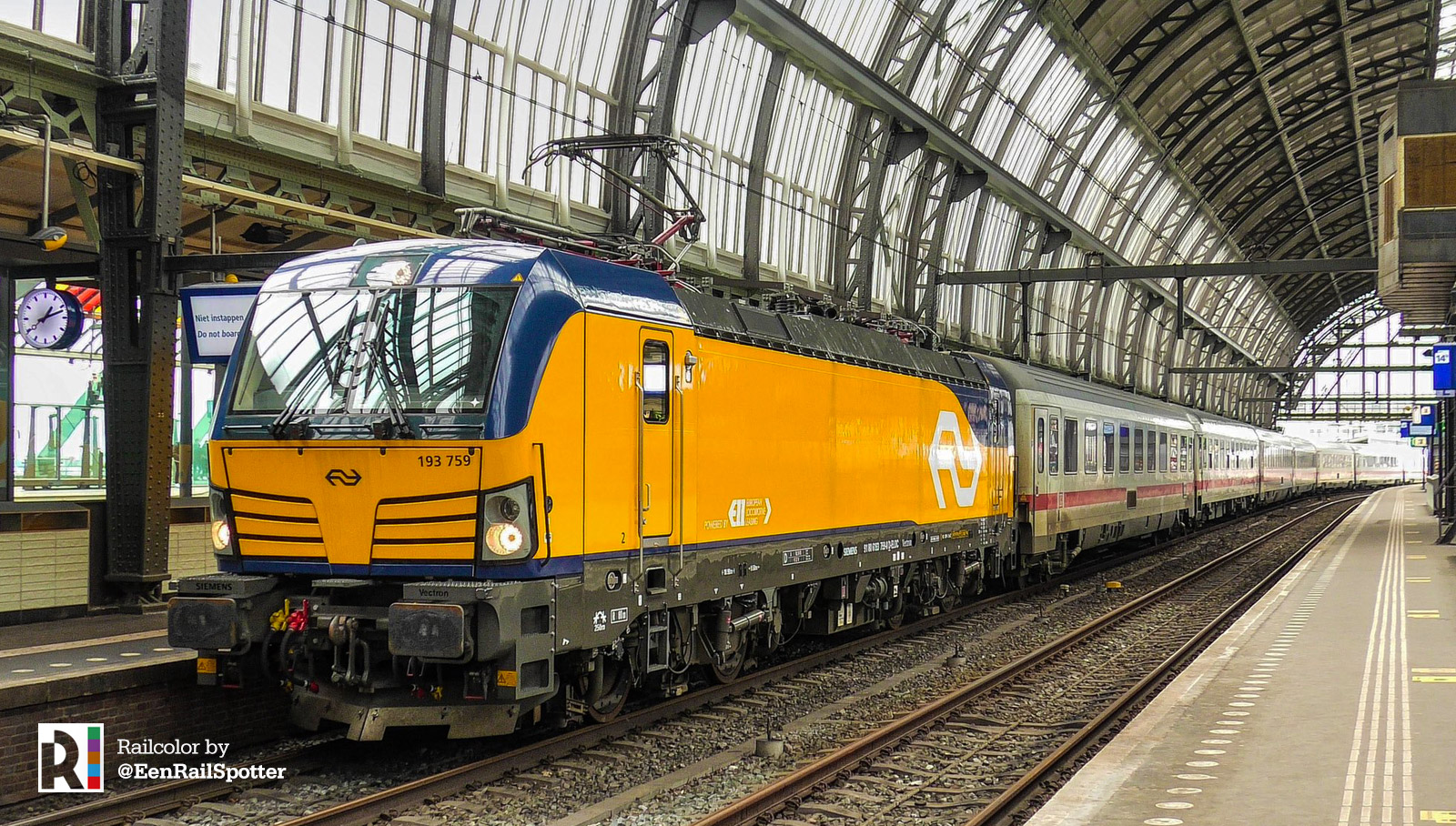 10.03.2021 – In Germany and Austria
As promised, we keep updating the article with more visuals of the yellow duo. This time, from Winterhausen near Würzburg in Germany – through the lens of Johannes Unverferth: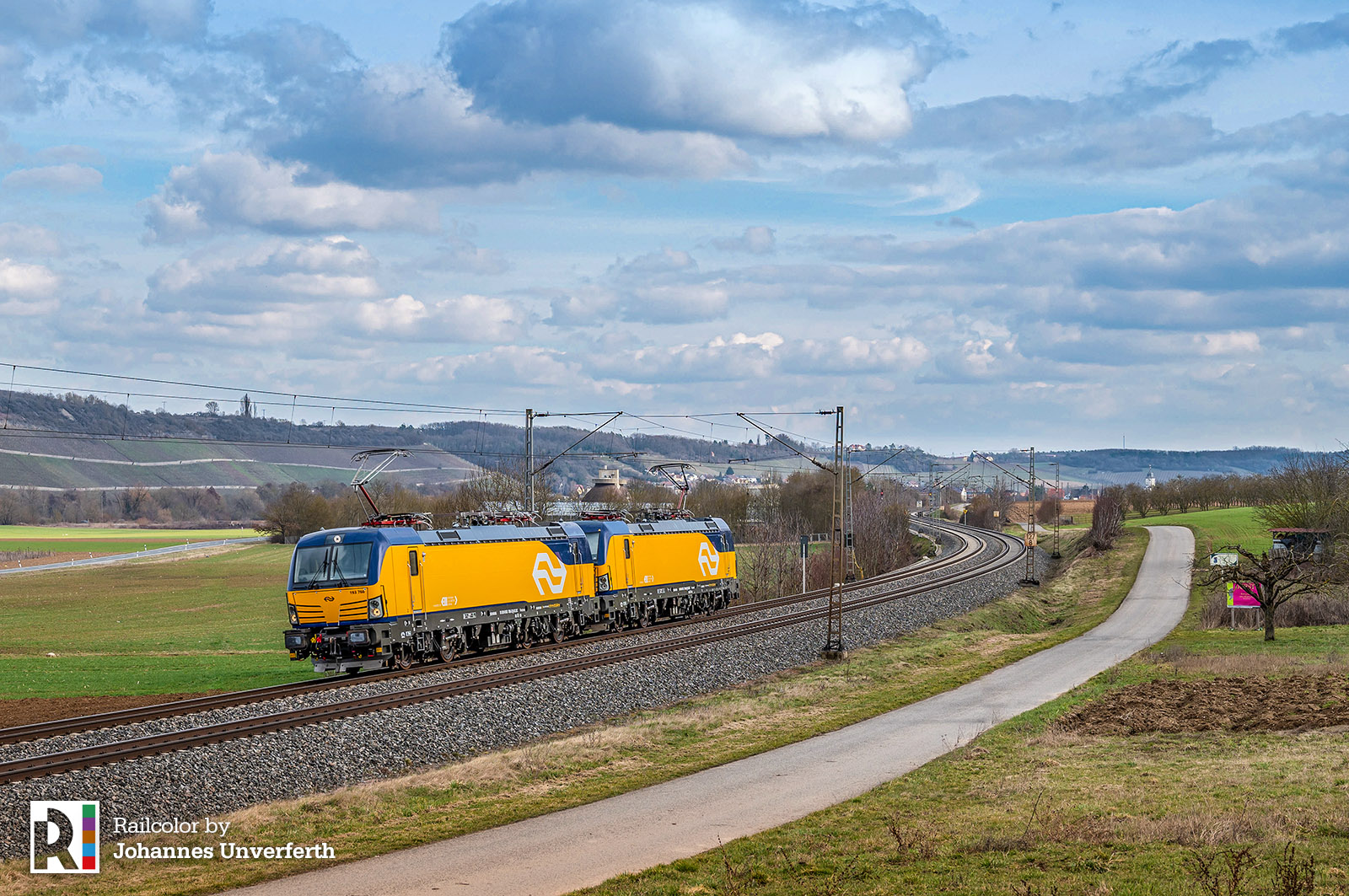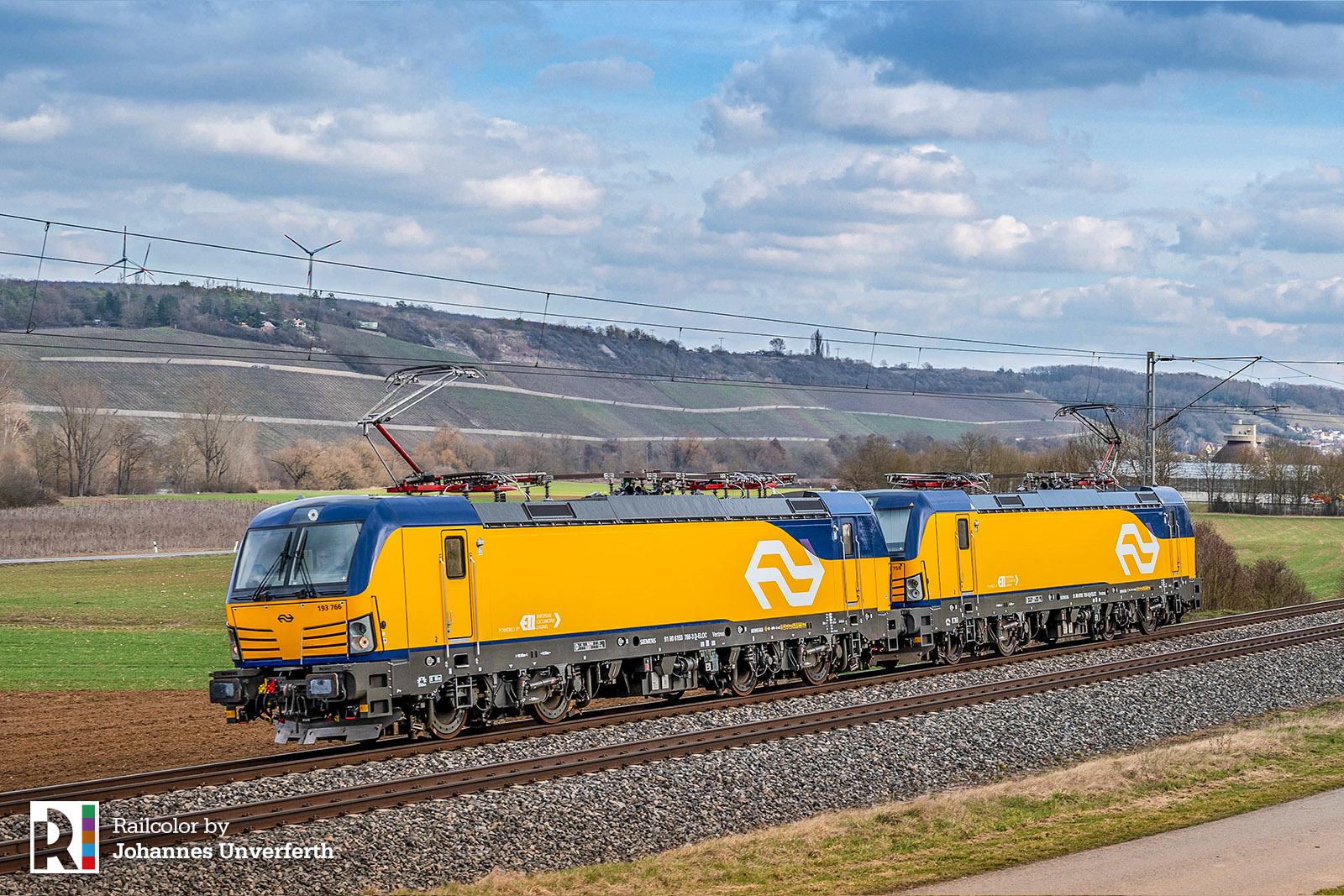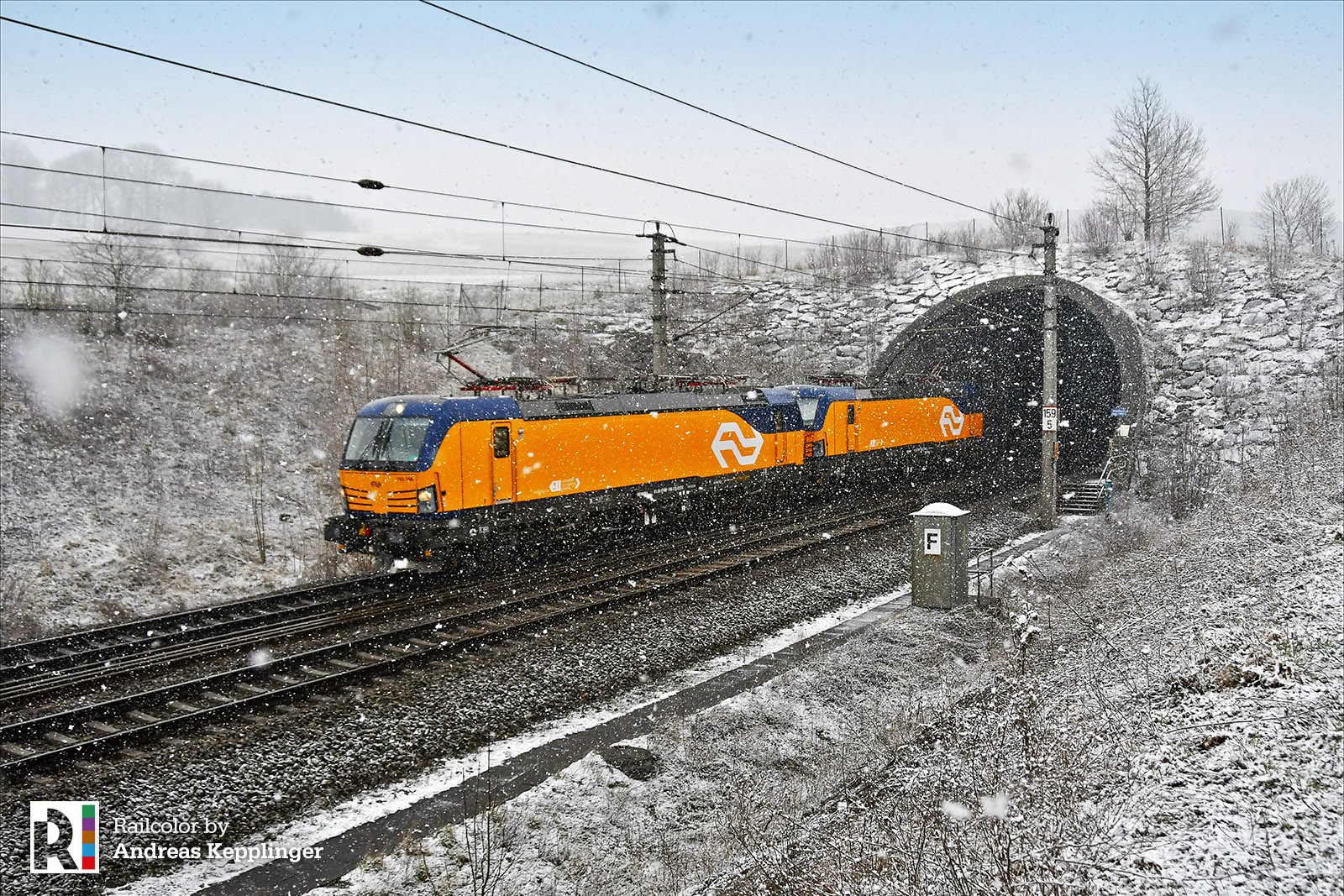 Backgrounds
Last year, ELL won NS's tender for MS electrics needed for the reintroduction of an overnight connection between the Netherlands, Austria, and Germany. 193 766 came first, and train driver training began. 193 759 joined the fleet in November. The locomotives kept the livery of the Austrian leasing company until March 2021.
Going with the flow
In November 2020, NS showed the first application of a new rolling stock design related to "the flow". This design premiered on a VIRM trainset – a Dutch railway classic. Now, we see the same elements – curvy blue lines, blending with NS' white logo on a yellow basis – being applied to ELL's Vectrons. However, unlike the prototype livery that we saw on the double-deck EMU, the blue elements on the Vectrons are subtler, even a bit hard to notice near the locomotive frame.
Prefer to make a comparison yourself? Check out below while we work on updating this article with more fresh pictures of the locomotives.
[NL / Expert] Dutch railways launches modernization project for VIRM series 2 and 3
All Vectron liveries in one overview? We got you: