On 15.02.2022, ELL lease locomotive 193 263 arrived in Berlin with the Eurocity from Amsterdam. Normally, this train changes locomotive in Bad Bentheim, near the Dutch-German border, which takes around twenty minutes. 
We thank @EinMurmeltier for submitting his nice pictures for publication.
It is not a secret that NS wants to reduce the travel time between Amsterdam and Berlin. There have been many announcements and good intentions, but speeding up an international train that also serves as a normal intercity in both the Netherlands and Germany, is not an easy task. Politics, timetables, and infrastructure are the hot topics here. The easiest way to win a little time is to use one locomotive for the entire trip.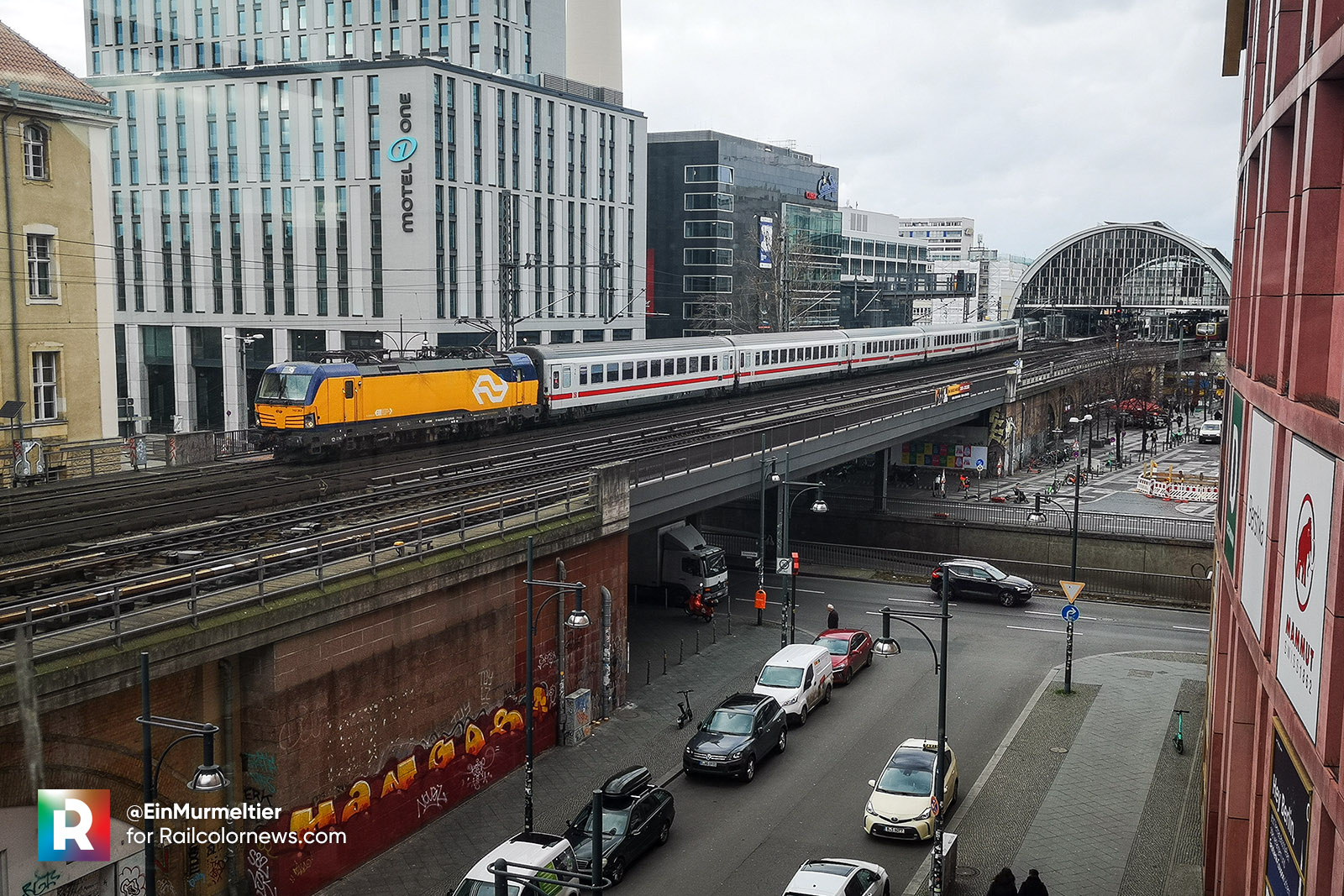 Meanwhile, NS leases four ELL Vectrons which in theory can be used for this task. Yet they are normally assigned to sleeper train services to Cologne and Frankfurt a/M, but 193 263 got some time off to prove to the world that it could bring the Eurocity to Berlin following the normal timetable. And it succeeded. In the Netherlands, Vectrons can not go faster than 100 km/h, but in Germany, 263 could double its top speed and arrive on time.
Anyway, a nice idea, a nice symbol, interoperability is working – but it is costly, and in the end, the customer, the traveler, has not really noticed a difference. Reconsidering the current timetable by eliminating some of the stops along the way could be the next experiment.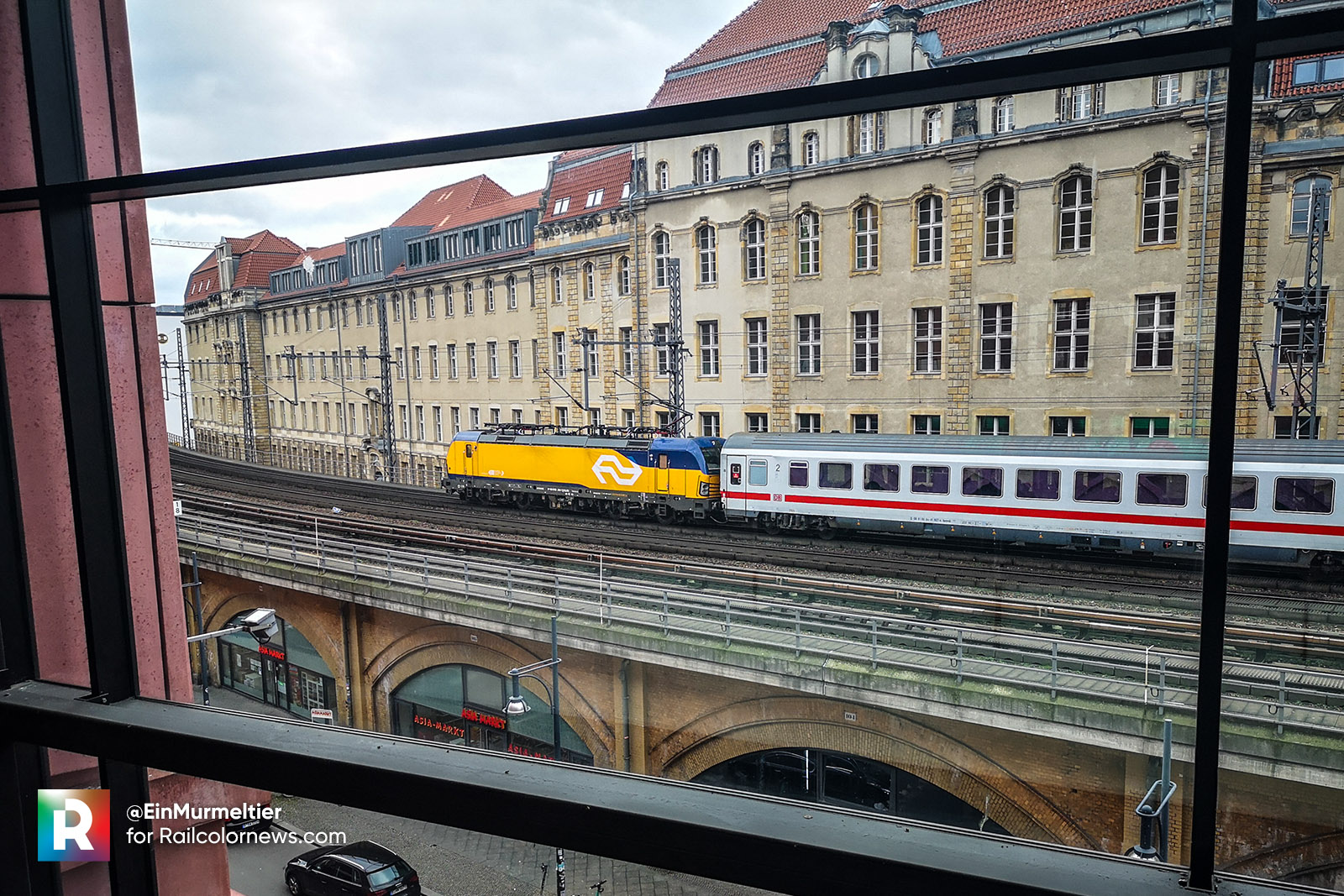 Update 21.02.2022
Thanks to Artemis Klonos we publish another view of IC 141, this time near Hannover Guemmer. ELL>NS Vectron 193 263 is once again in the lead: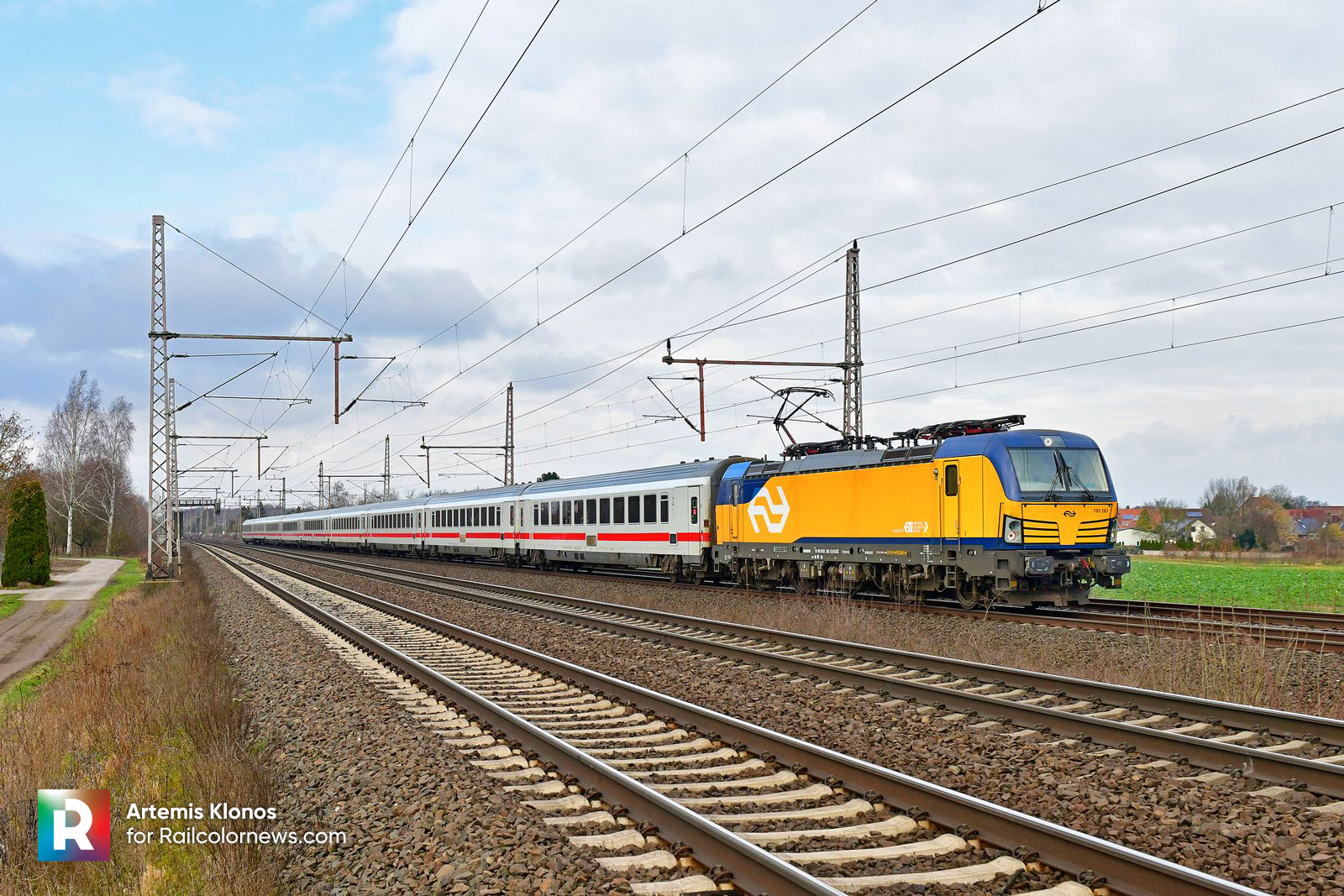 ---
For a detailed view of the ELL>NS Vectrons, head on to our article below:
[NL / Expert] In the picture: And the next Vectrons for NS are . . . [updatedx2]