The design of Starkenberger's new EuroDual locomotives is still fresh – but 159 211 already got an upgrade. You better hurry up if you want to photograph it though.  
Big thanks to Mini Wismut for sharing the photo with us. 
Starkenberger Güterlogistik leases three EuroDual from ELP – which are now regularly spotted on electrified and non-electrified lines across Germany, hauling sand and other construction materials in green open-top wagons.

One of Starkenberger's customers is Blasius Schuster, active in the market for construction waste logistics. The company takes care of excavated soil, building rubble, (black) slag, concrete sleepers, track ballast and other mineral materials. The company was founded in 1946, the same year in which the current managing director of the company, Paul Schuster, was born.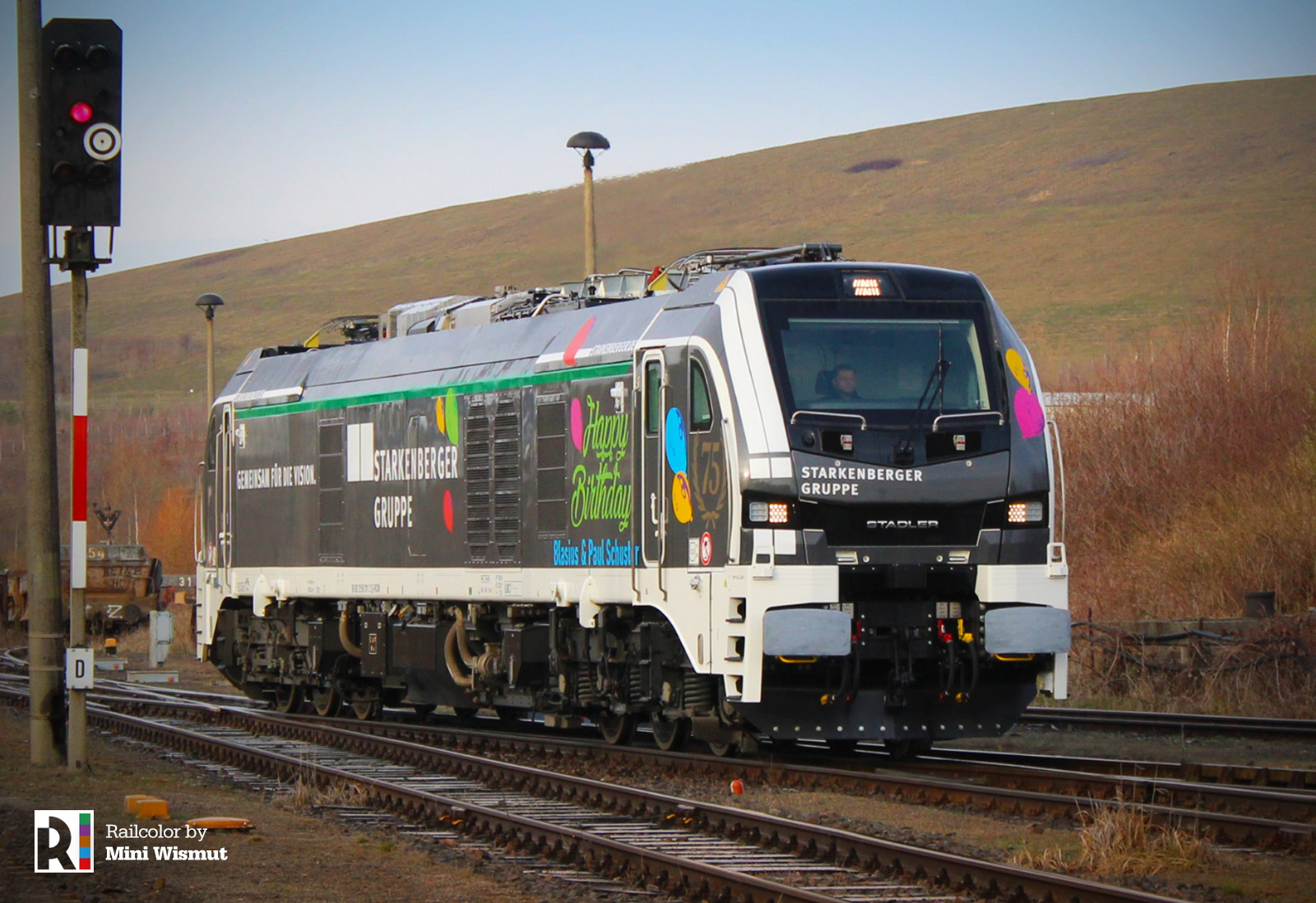 To commemorate the business partnership and to congratulate both the company and the man on their 75th birthday, 159 211 got these special birthday stickers.
Funny: It is quite the timing with the Easter holidays coming up – the colourful balloons remind us of Easter eggs. Railfans are confused!
If you want to capture this special livery, you have one more week to go. Then the birthday stickers will be removed and 159 211 will again look similar to its siblings 159 212 and 213.