As Railcolor News previously reported, more ELP-owned EuroDuals are currently being deployed in Germany. This could mean only one thing – more colors for Stadler's hybrid six-axle design. In this article, we focus on the EuroDual Starkenberger.
Railcolor thanks Marcel Grauke (check his Flickr & Instagram), @mini.wismut, and Torsten Liermann for their photo-contributions. This article was published on 21.12.2020 – and updated on 29.12.2020, 11.01.2021, and 12.02.2021  (new pictures added; scroll down to see the update).
Starkenberger Güterlogistik GmbH is one of the latest construction site-oriented German operators to introduce the EuroDual in their fleet. On 20.12.2020 locomotive 159 211, was spotted while passing by the Zauschwitz block post near Pegau (DE). The machine was pulling a consist of 51 (!) open cars, loaded with sand towards Leipzig: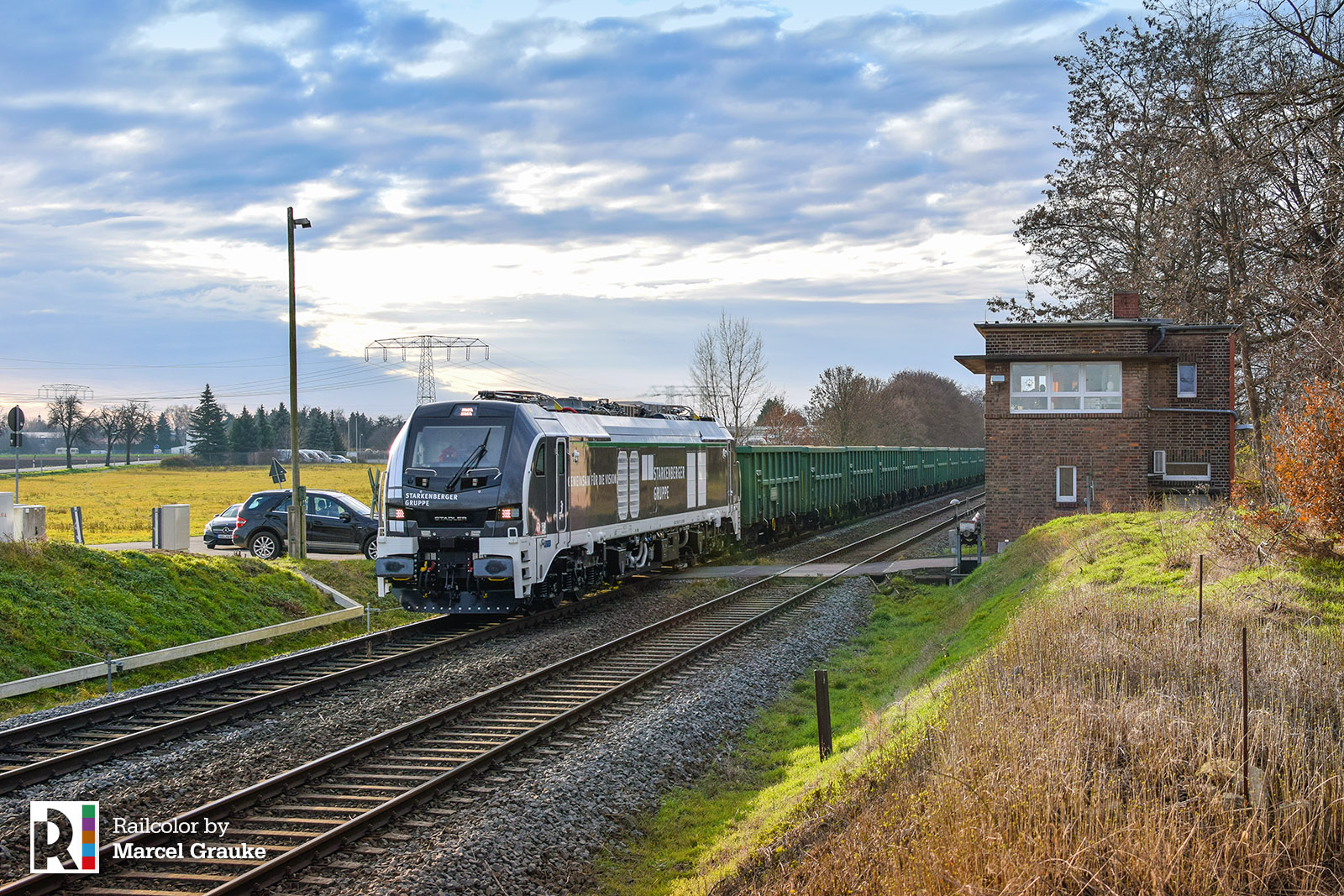 And we have a second view of the locomotive from the same day from Großenstein (DE), showing it as a light engine on the way back to Gera for a second train: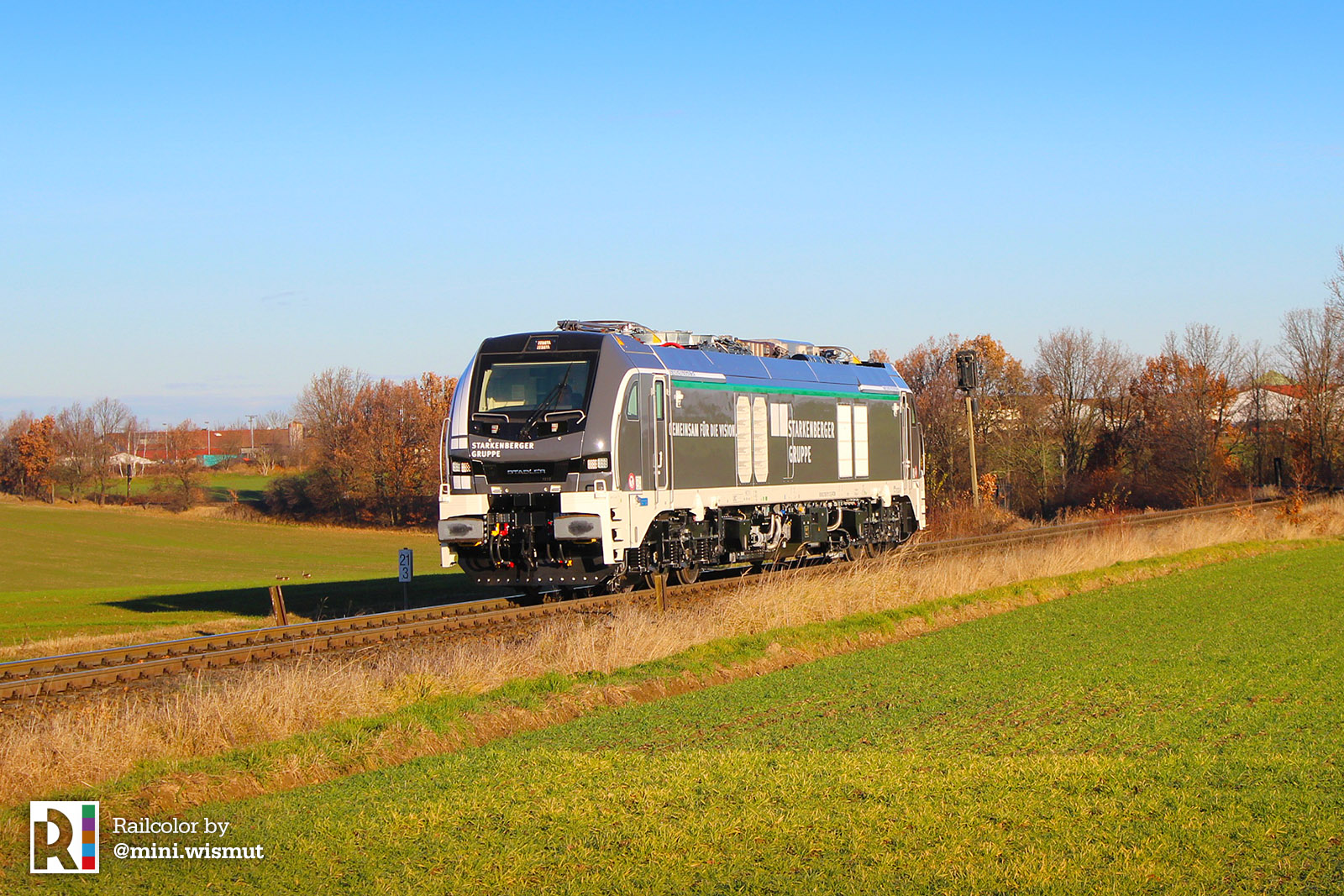 A second locomotive sporting the same design is expected to appear on the tracks anytime now.
About the design
The livery design of the locomotive features a solid anthracite-grey base, with numerous white shapes bringing out contrast at different parts of the locomotive, such as its air vents and cab door trims. Decorative white stripes have been also applied to the design. The Starkenberger logo has been centrally located on its sides and left-aligned on the cab fronts. Finally, dark green lines bring an accent to the upper part of the locomotive shell, excluding its cabs.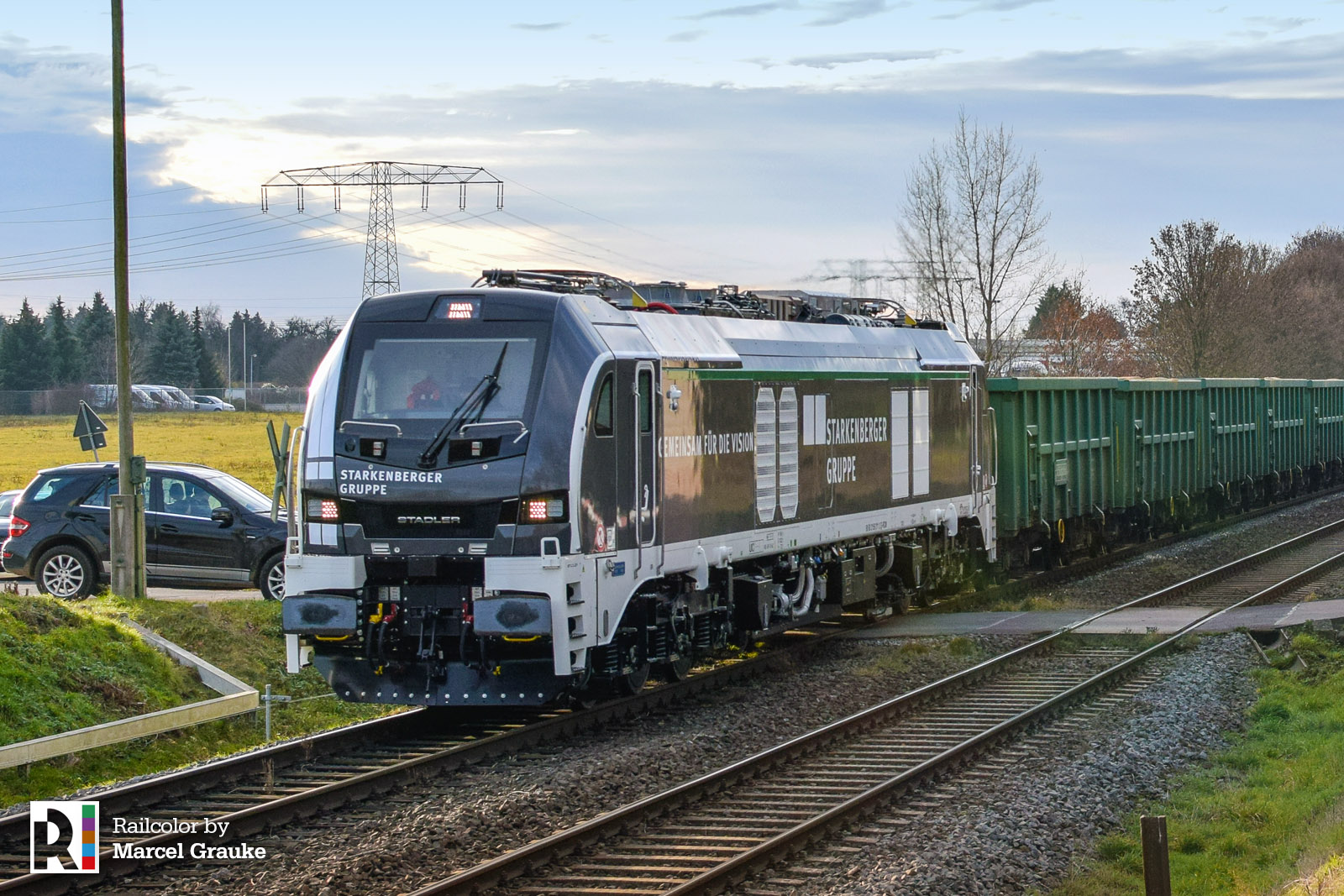 Update #1 (29.12.2020): More of 159 211
We are updating the article with another nice image of the locomotive, taken on the same day (20.12.2020). Torsten Liermann caught the locomotive with train 95257 running between Gera Gbf and Papenburg (Ems) in Leipzig Wiederitzsch: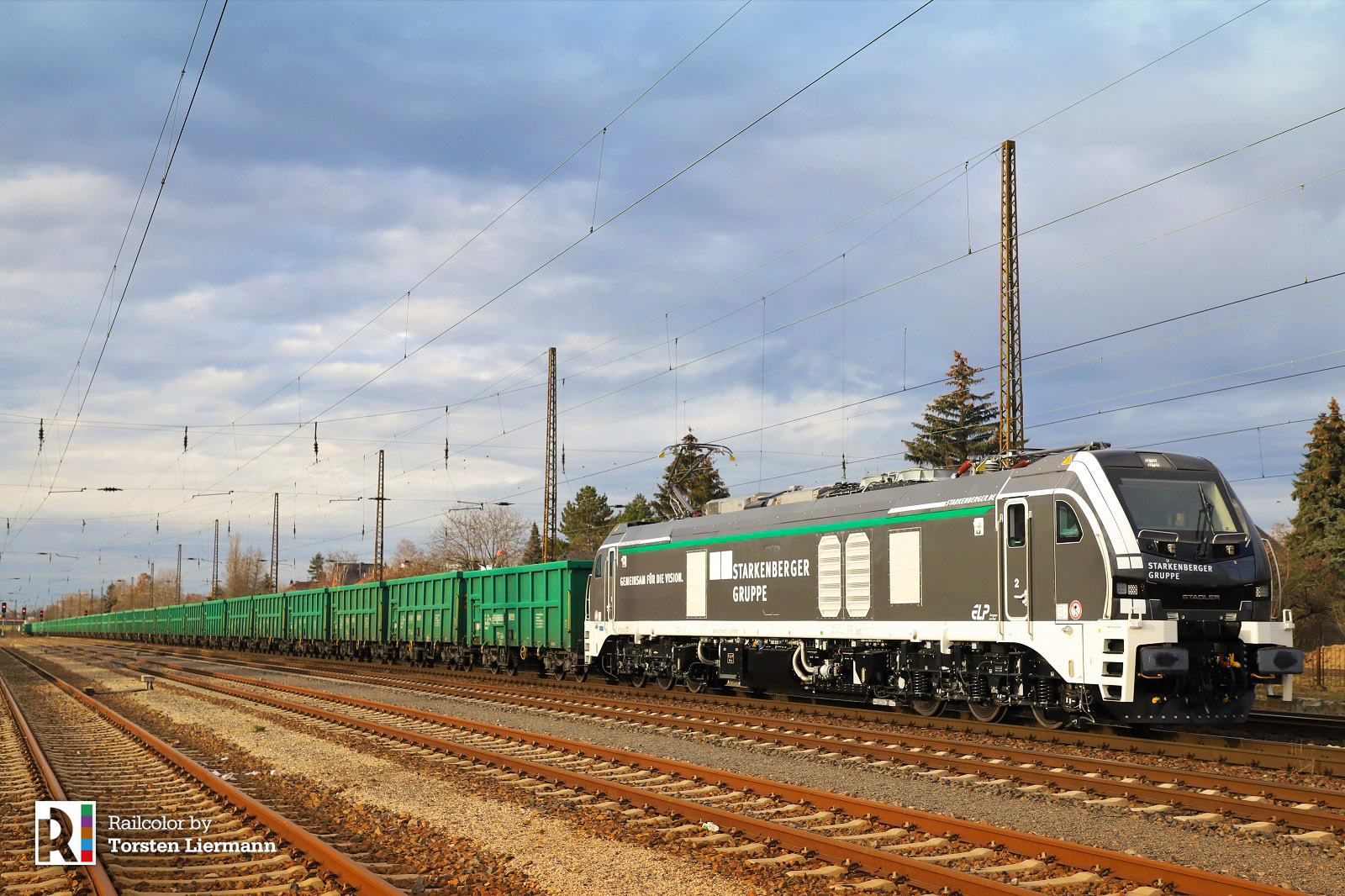 Update #2 (11.01.2021): 159 213

A snowy update with a picture of 159 213 which is also a part of the Starkenberger's fleet of three EuroDuals (211, 212, and 213). The image below was made at Leipzig Wiederitzsch on 10.01.2021 and depicts freight service 52704 between Gera Gbf and Papenburg (Ems):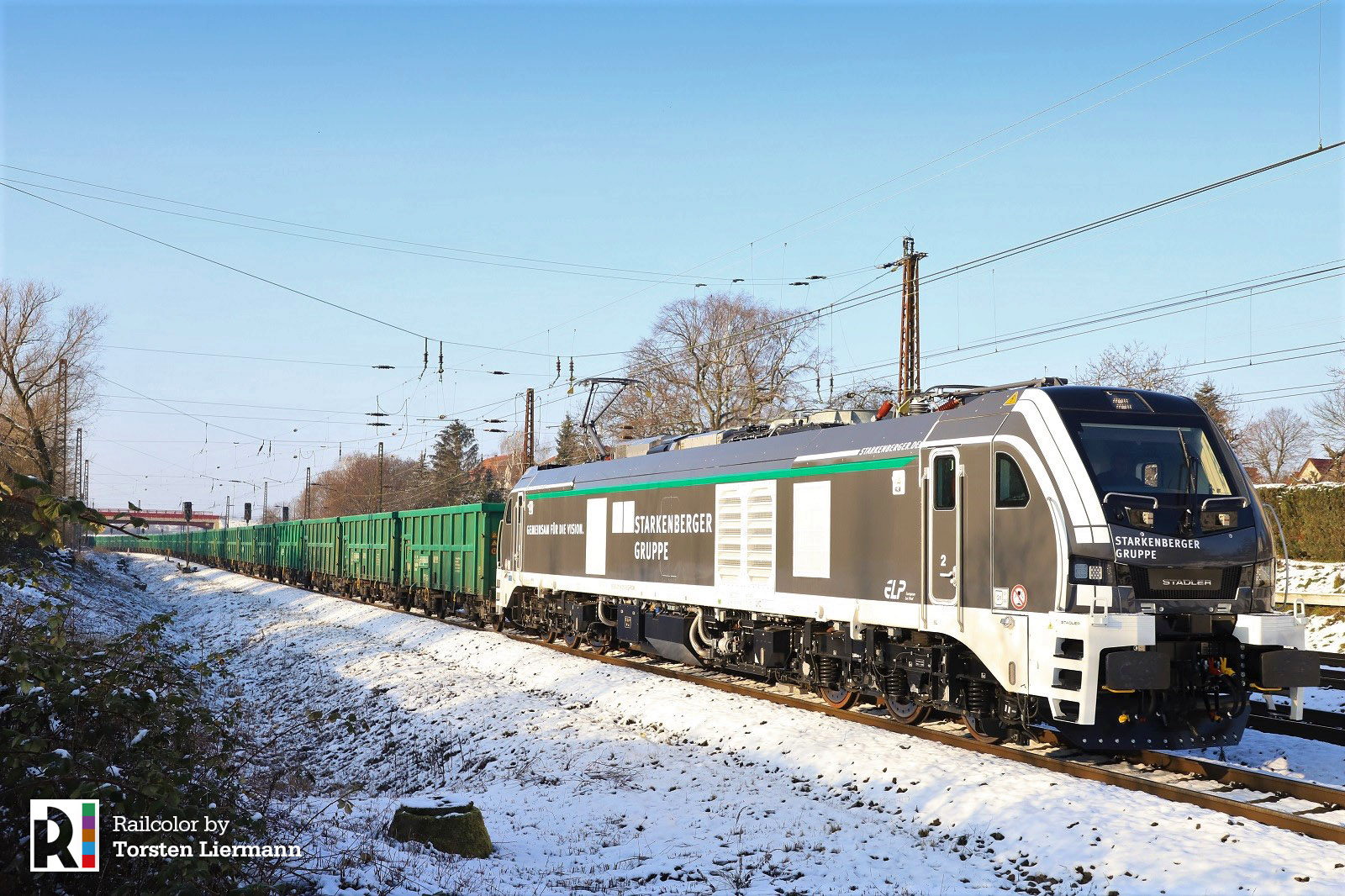 Update #3 (12.02.2021): 159 212

Torsten Liermann sends us also a night, snowy picture of the last locomotive of Starkenberger's EuroDual trio – 159 212. On 09.02.2021, it was spotted in Leipzig Wiederitzsch with the +354 min-delayed service 52644 between Kayna and Frankfurt (M)Ost: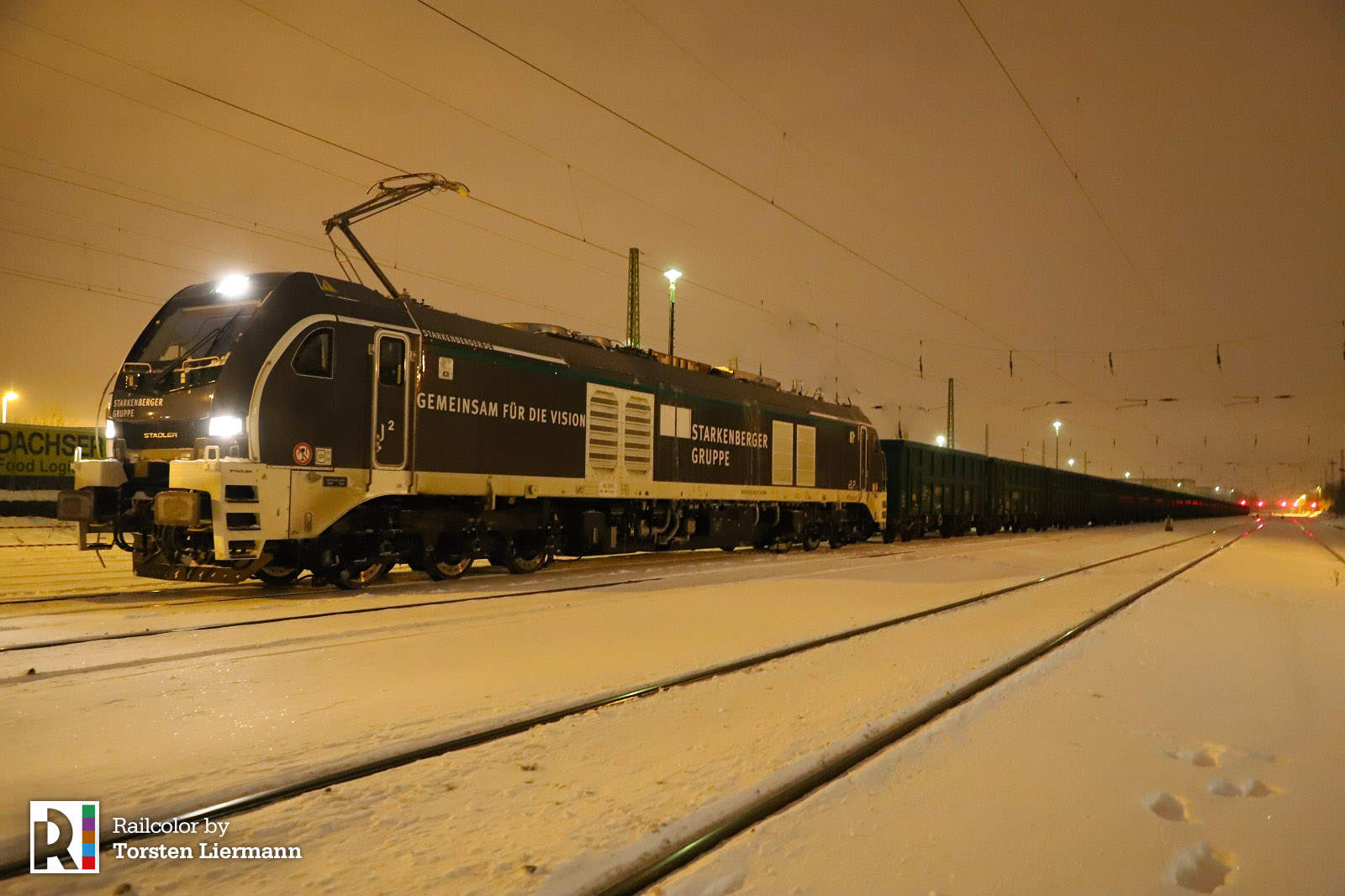 Germany: More EuroDual clients for ELP
For a full overview of all upcoming EuroDual customers for ELP in Germany, make sure you visit the articles below:
[EU / Expert] ELP is growing: more locomotives, more customers, an overview
[DE / Expert] Expecting EuroDual – Lappwaldbahn, MEG, Starkenberger Güterlogistik