More EuroDuals in brand new liveries for ELP's clients in Germany are being released as we speak. This article brings a visual of Lappwaldbahn Cargo (LWC)'s 159 219 and 159 223:
Railcolor thanks Sebastian Bollmann, Kevin Klimke (check his Flickr & Instagram), and Tim Roux for their photo-contributions. This article was published on 21.12.2020 – and updated on 29.12.2020 and 09.03.2021 (new pictures added; scroll down to see the updates).
LWC is yet another of the latest construction site-oriented German operators to introduce the EuroDual in their fleet. On 29.12.2020 locomotive 159 219, was seen on test drives between Braunschweig and Magdeburg as a light engine: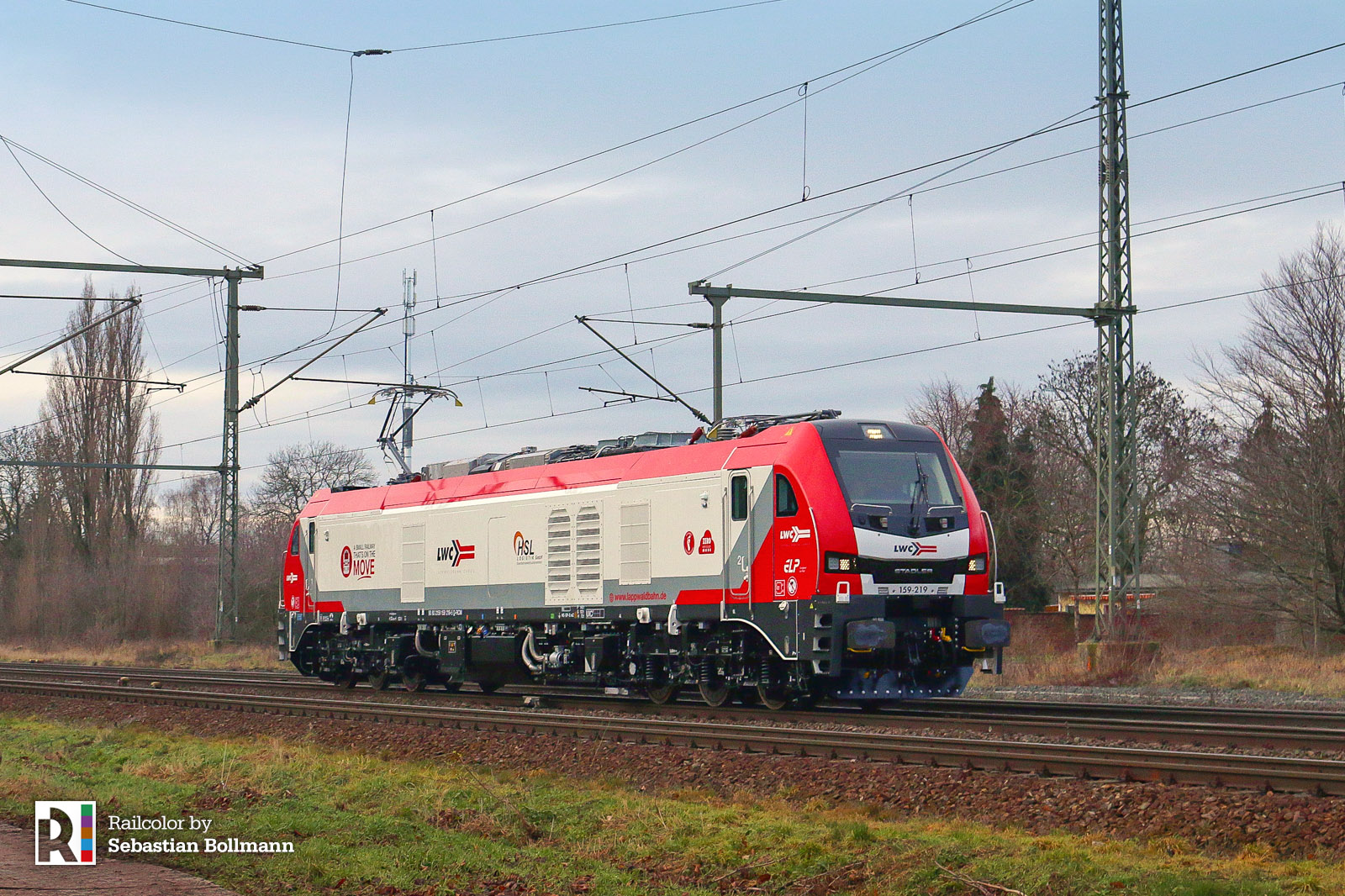 And the image below shows it passing through Bornum on the same day: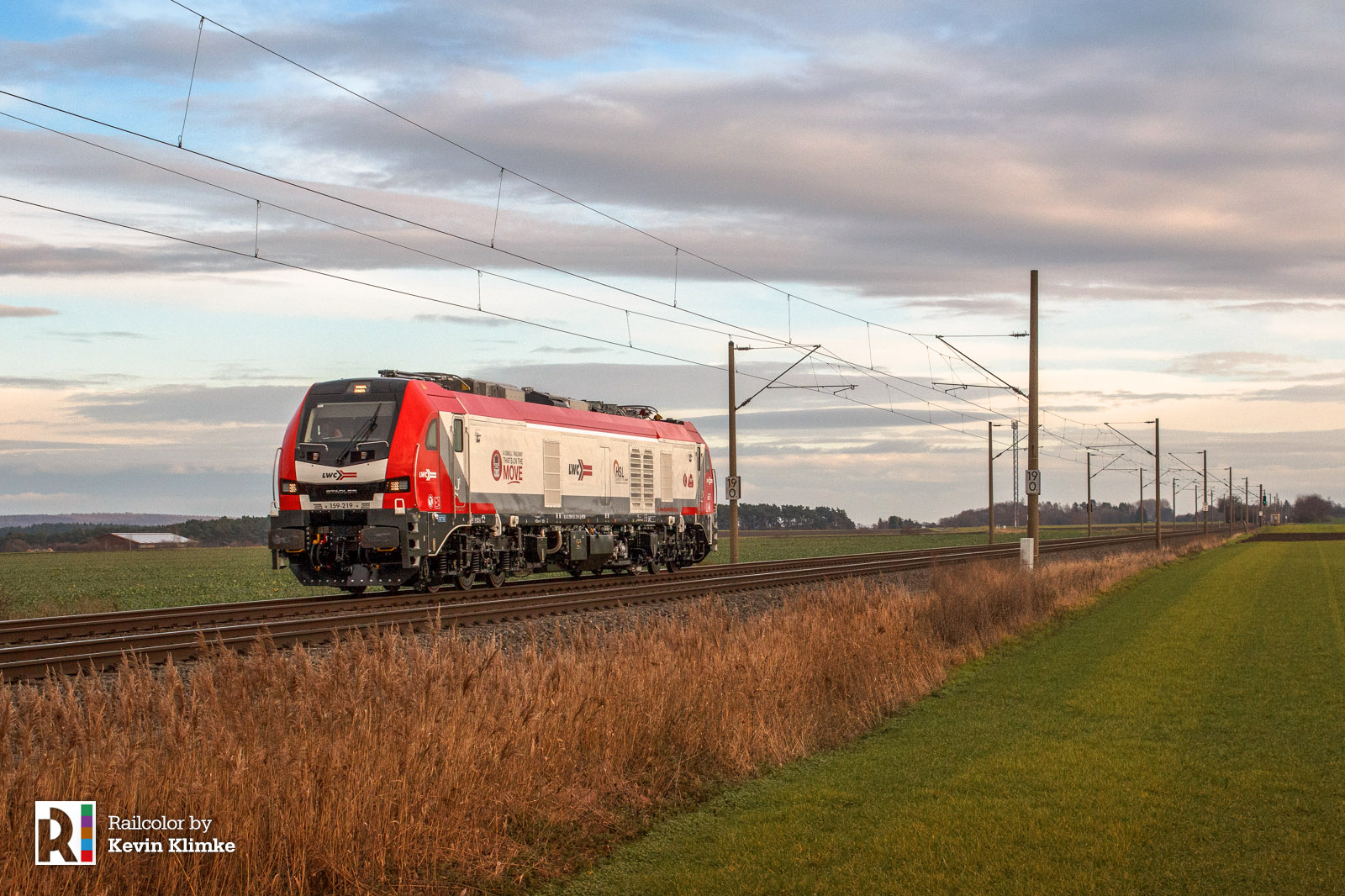 About the design
LWC's EuroDual is red, combined with the locomotive basic white paint. A grey color supplements the design, which features several logos ordered horizontally in between the cooling vents of the EuroDual.
The ones of LWC and HSL Logistik are placed centrally. There is also a slogan: 'A small railway that's on the move', accompanied by an emblem depicting the EuroDual.
Another element worthy of mentioning is the dark-gray-painted frame of the locomotive.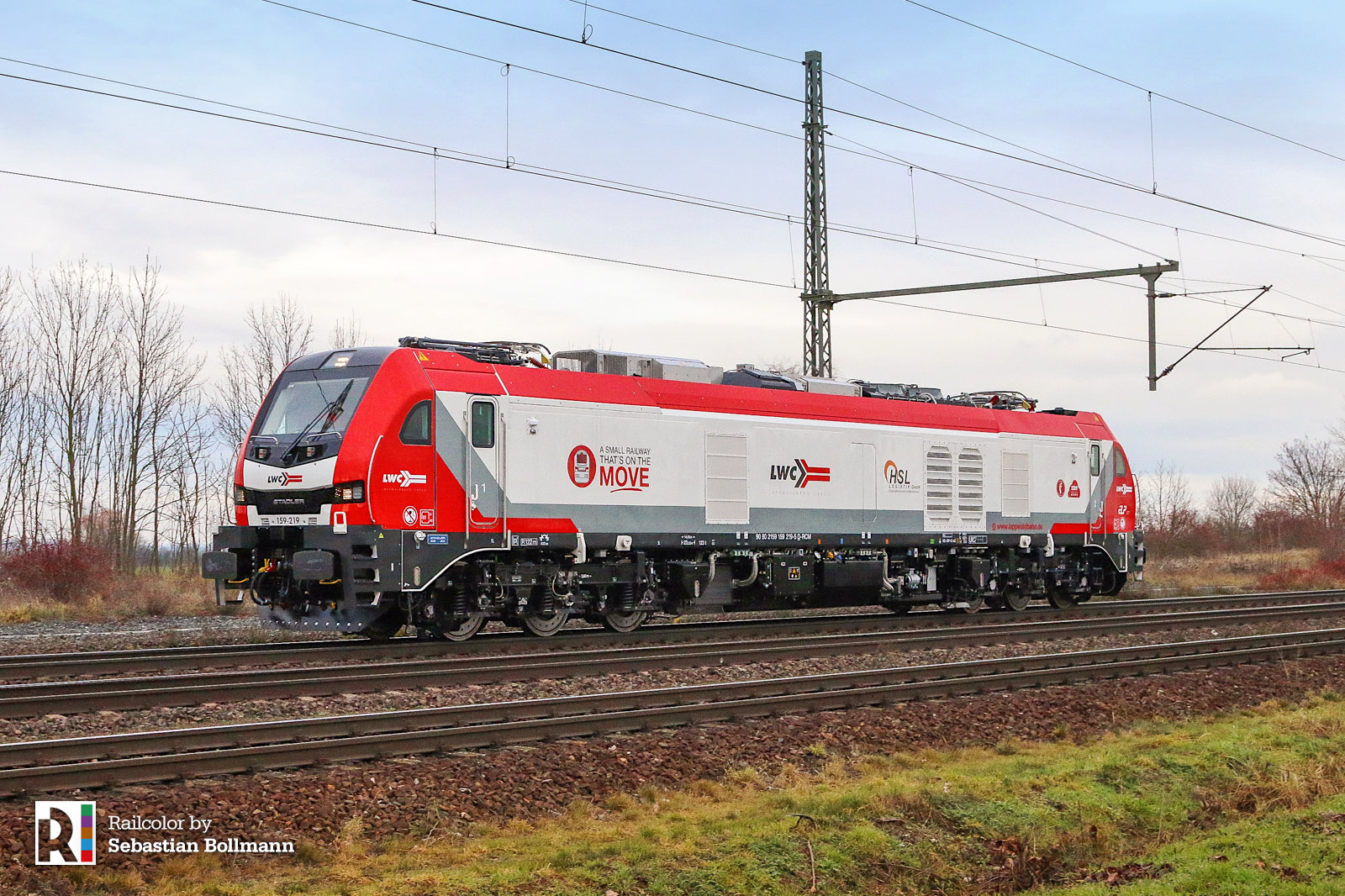 Update 09.03.2021
The second of the LWC EuroDuals, 159 223, was recently spotted in service by Tim Roux. He first caught it while passing through Königslutter am Elm with a train of open cars on 06.03.2021: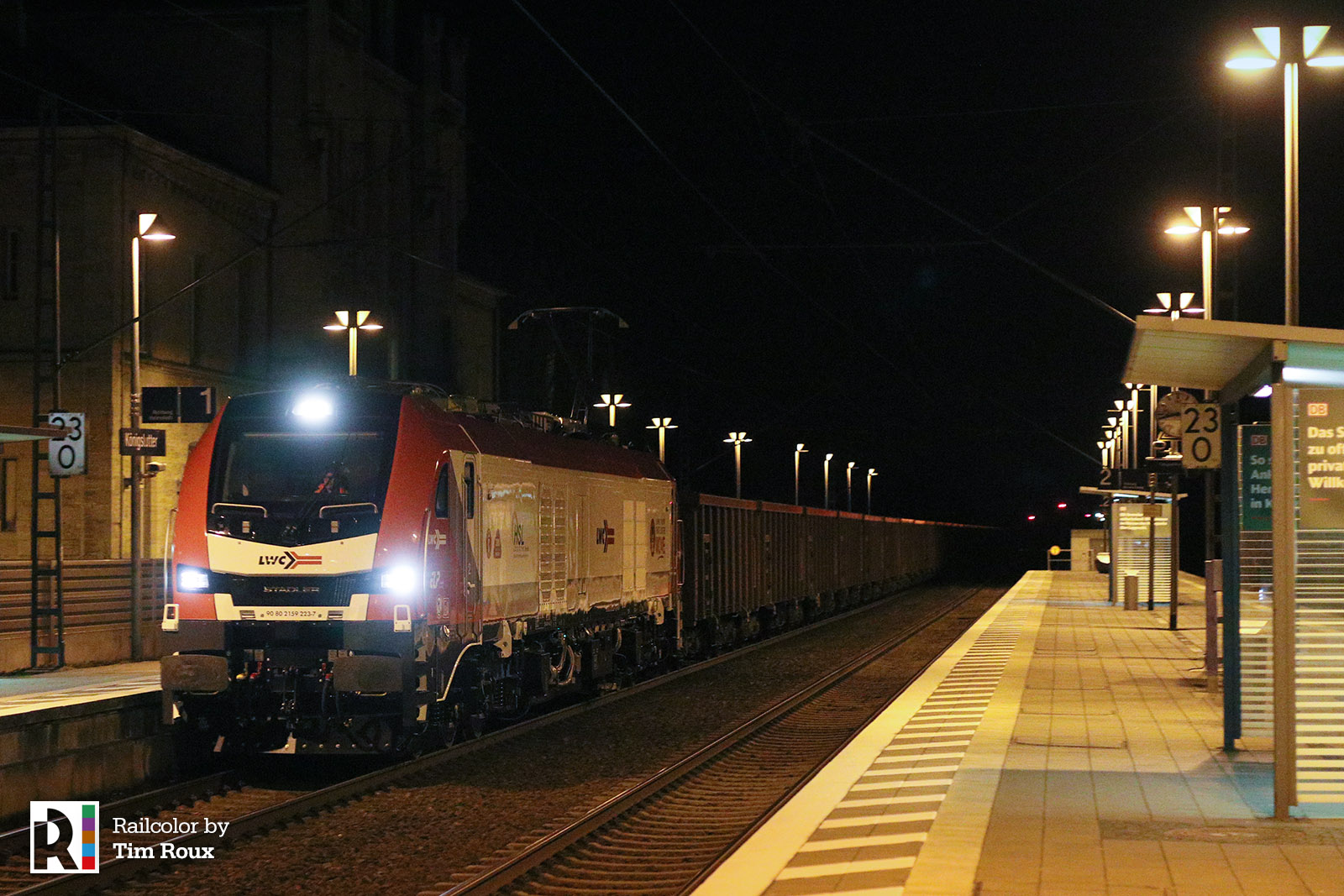 And on 07.03.2021, the same locomotive was seen in Helmstedt, this time under daylight: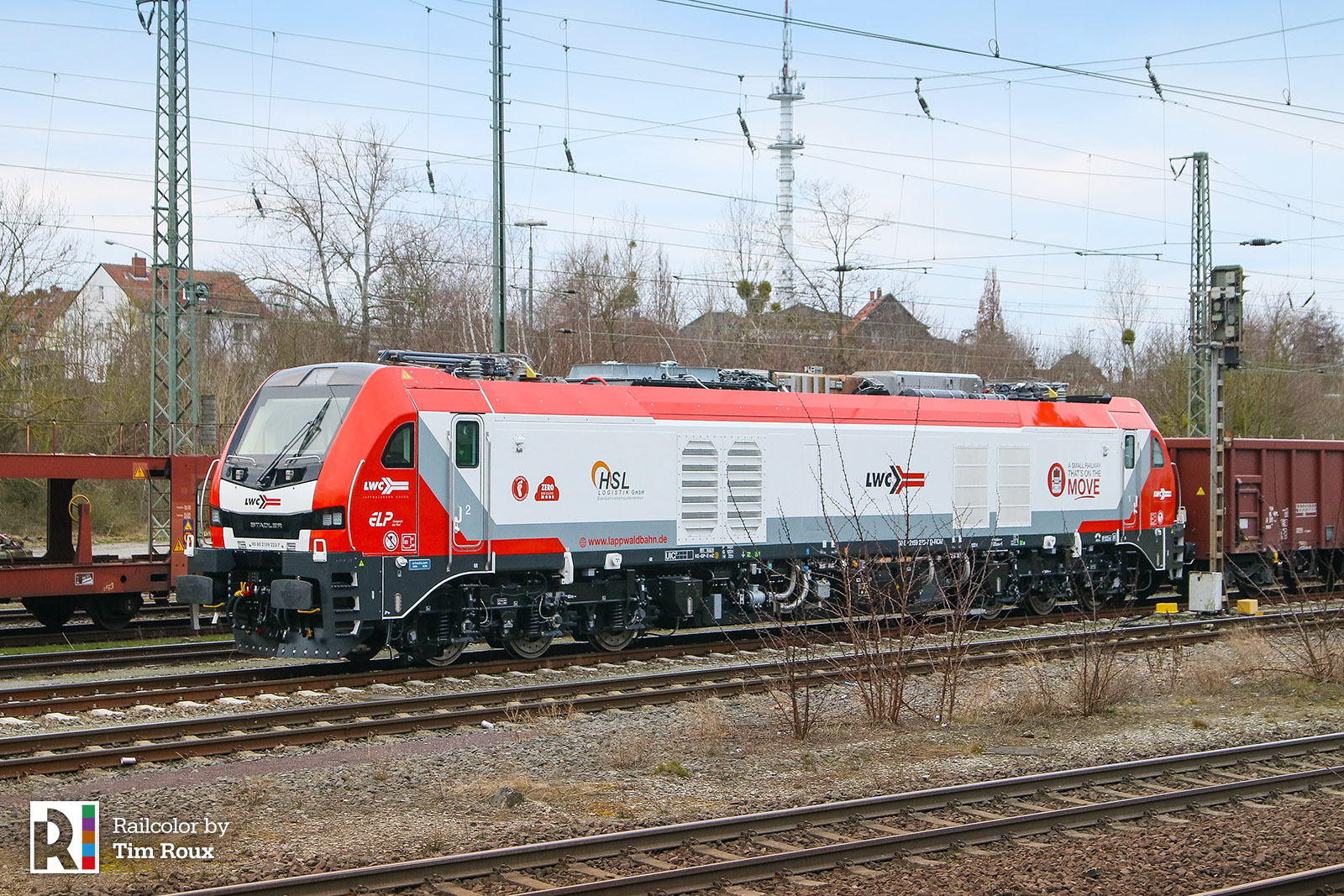 Germany: More EuroDual clients for ELP
For a full overview of all upcoming EuroDual customers for ELP in Germany, make sure you visit the articles below:
[EU / Expert] ELP is growing: more locomotives, more customers, an overview
[DE / Expert] Expecting EuroDual – Lappwaldbahn, MEG, Starkenberger Güterlogistik