advertisement

---
More and more Stadler EuroDuals are on duty in Germany. Some are used for freight trains, others are specialized in construction logistics. Schweerbau's only EuroDual, 2159 236, is a locomotive of the latter category.
More than half a year ago, Railcolor News revealed that Schweerbau Logistik is leasing a single EuroDual locomotive from ELP. An artist's impression accompanied this, but we never published any photos of this locomotive. It is time to fix this.
Locomotive 2159 236 has, in the meantime, also received a name: Caro, visible just below the side windows: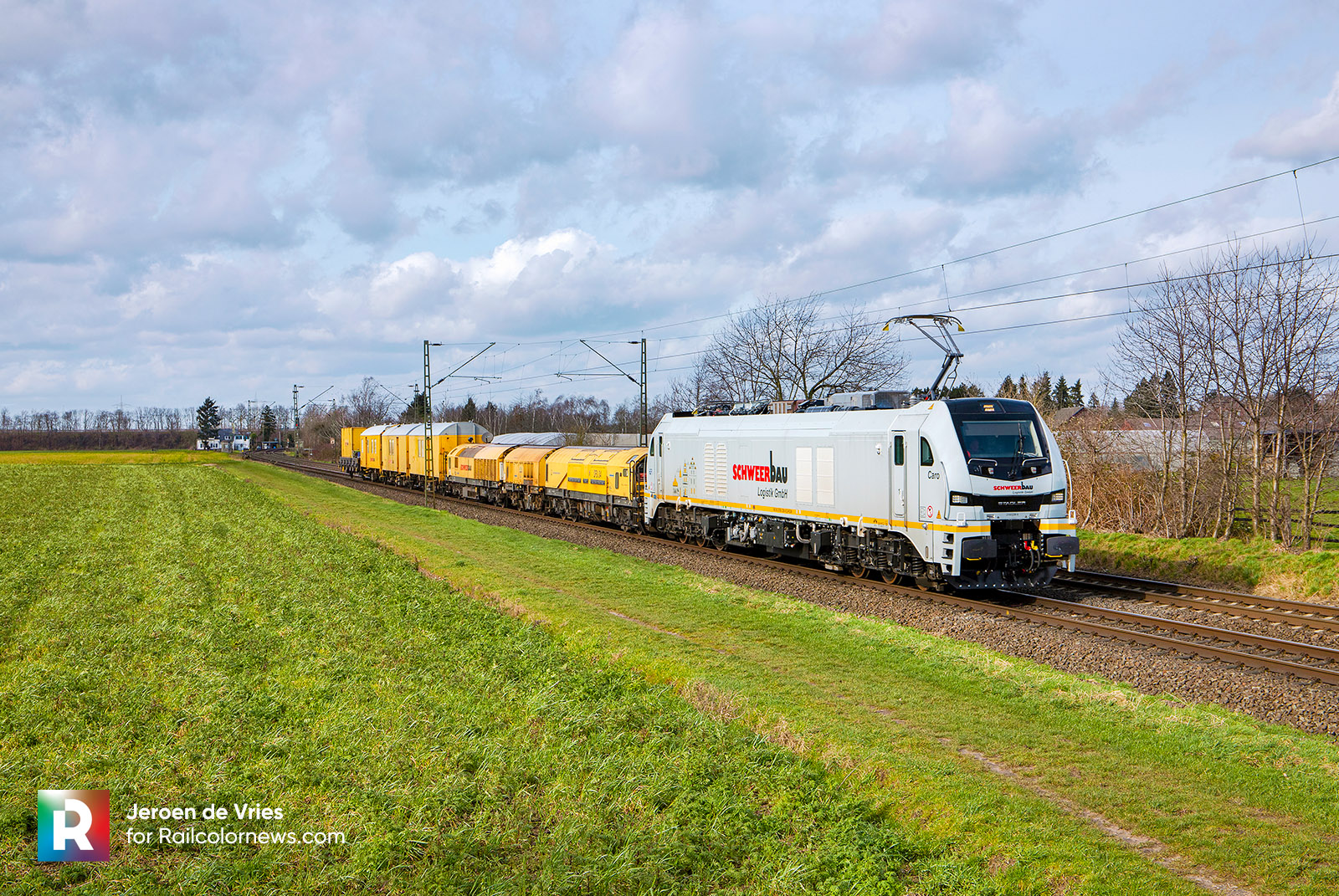 The livery very much resembles the initial impression; A yellow stripe all around, and little houses complement the Schweerbau Logistik GmbH logo.