In 2017, German rail freight operator Havelländische Eisenbahn (HVLE) became the launching customer of Stadler's EuroDual platform – a new design that emerged as a result of the takeover of Vossloh's plant in near Valencia. A fleet of 10 hybrid locomotives was ordered. Extensive tests followed with three of them. And once their authorization was a fact, commercial service started. And now, we can finally say it: It's a wrap! The last three locomotives have made it to Germany. Railcolor brings you a visual:
We thank Brian Beckmann, Ramiro Ordobas Faro (Aragon Rail), and Pierre Colson for sharing their pictures and video with us. This article was originally published on 15.02.2021 – and updated on 16.02.2021 (new image added; scroll down to see it).

The first three HVLE EuroDuals were delivered in the summer of 2018 – just before the official showcase which took place at the InnoTrans trade fair. A second delivery with four more locomotives followed a year ago (note that these have not been seen in regular service yet). Now the remaining three have arrived. The image below shows units 159 008, 009, and 010 in Kaiserslautern on 13.02.2021: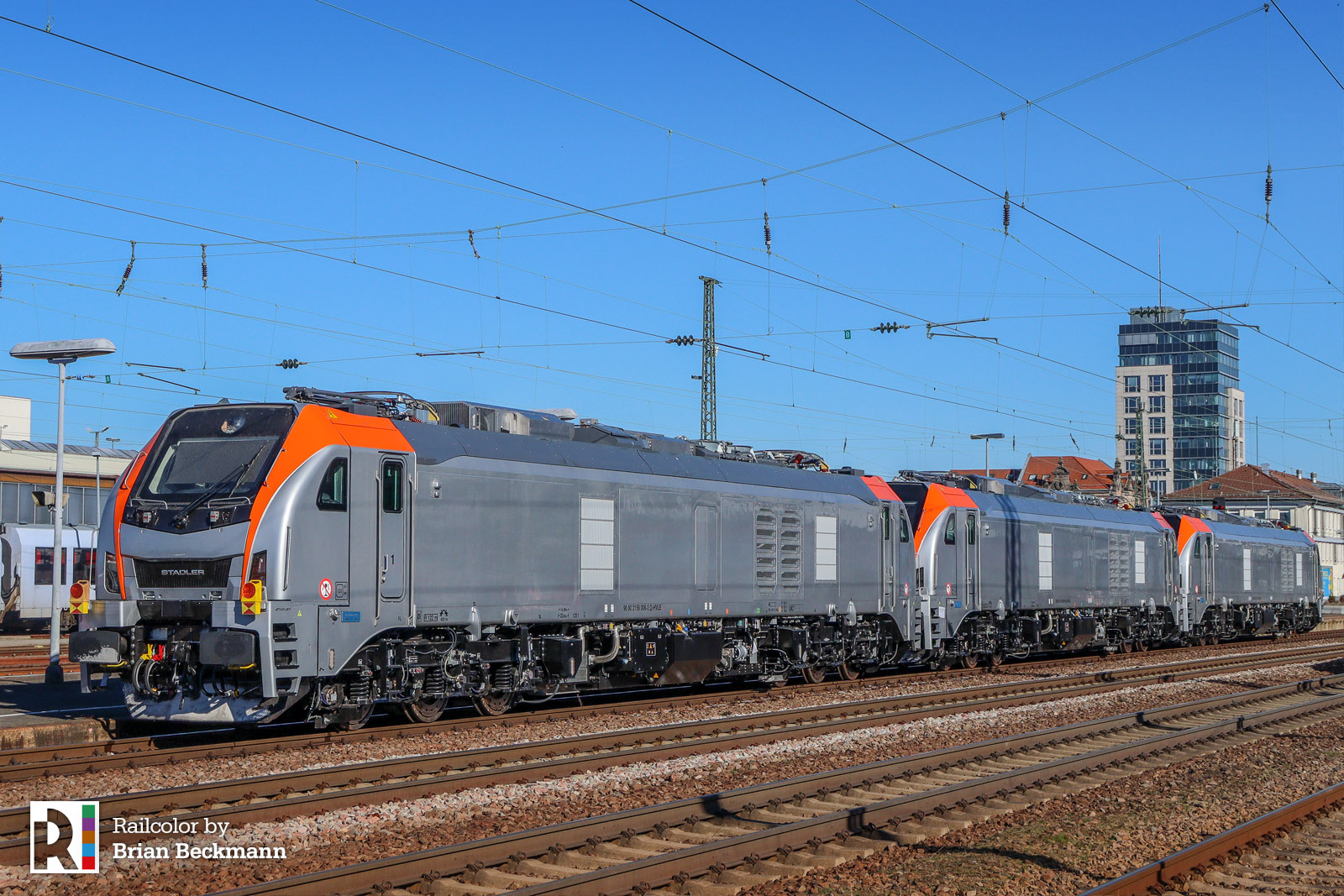 The locomotive numbers are, as follows:
159 008 / NVR-number: 90 80 2159 008-2 D-HVLE;
159 009 / NVR-number: 90 80 2159 009-0 D-HVLE;
159 010 / NVR-Number: 90 80 2159 010-8 D-HVLE.
Extra view: two Stadler products aligned next to each other. EuroDual 159 008 next to a Stadler Rail FLIRT DB Regio (SüWex):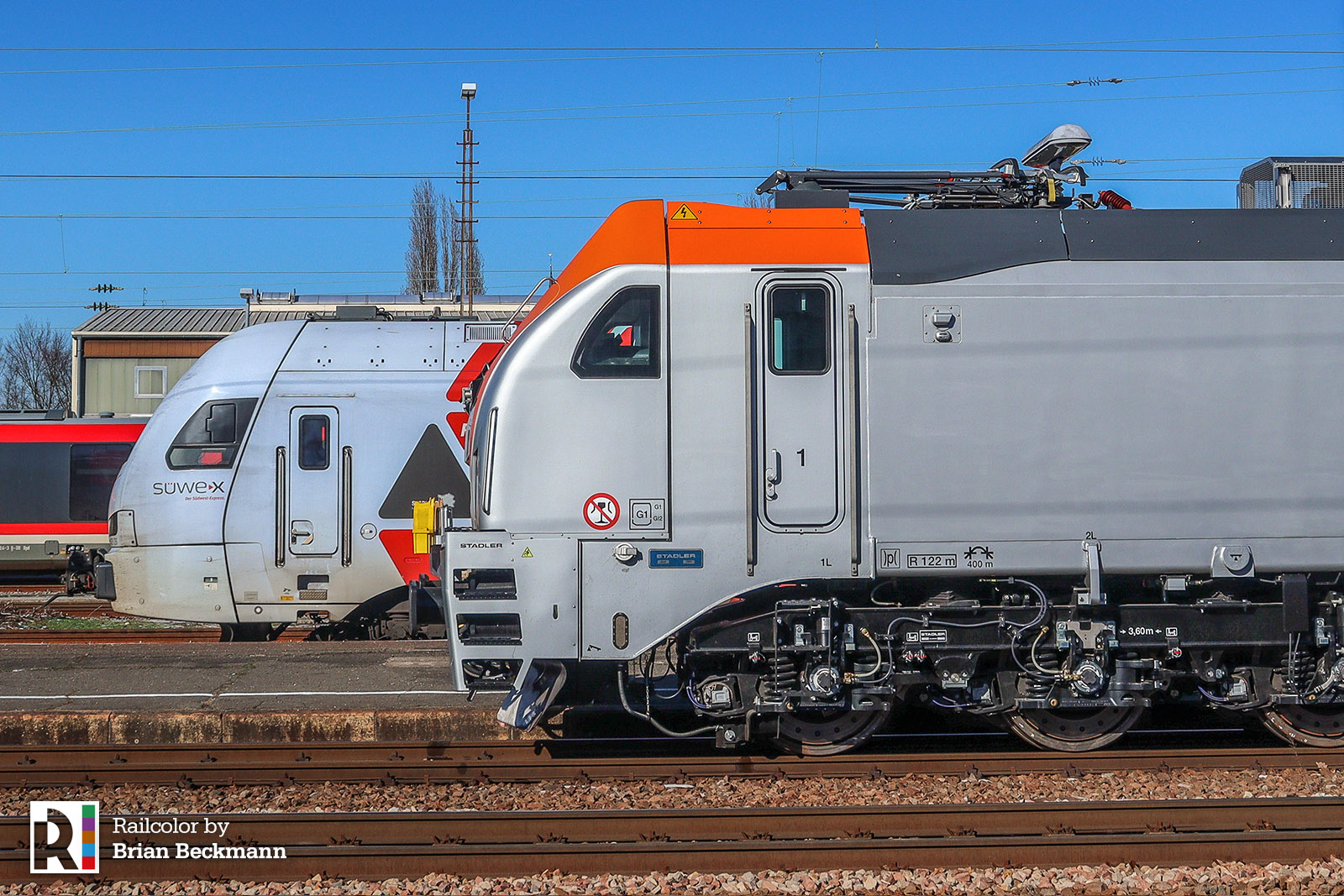 Update 16.02.2021
We saw them leave Spain and arrive in Germany. But What about France? Well, the image below shows the silver/orange trio being led by 4185 011 of RailAdventure through the former station of Mussey: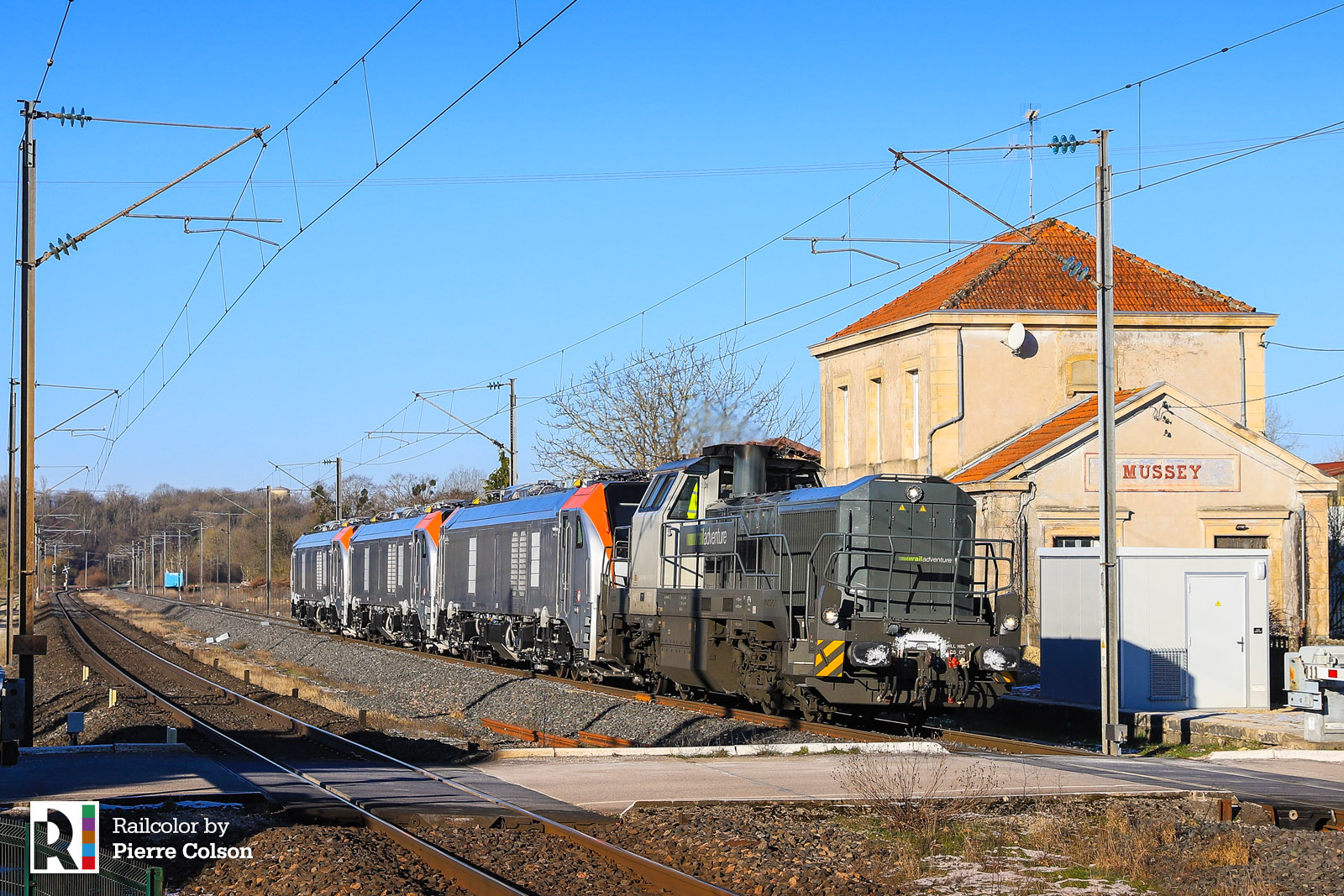 Video
And the video below shows them with a train from Barcelona to France, pulled by two 252s of Renfe Mercancías (notice the graffiti on 159 009):