Product: Stadler EuroDual for German rail freight operator Havelländische Eisenbahn (HVLE)
Super new? Super new – in this color scheme and with this front design – Stadler already released an EuroDual locomotive back in 2017. The first three locos were outshopped just weeks before the fair, two were taken to Wegberg-Wildenrath in Germany for testing – the 003 arrived at HVLE's to get the wrapping for the fair.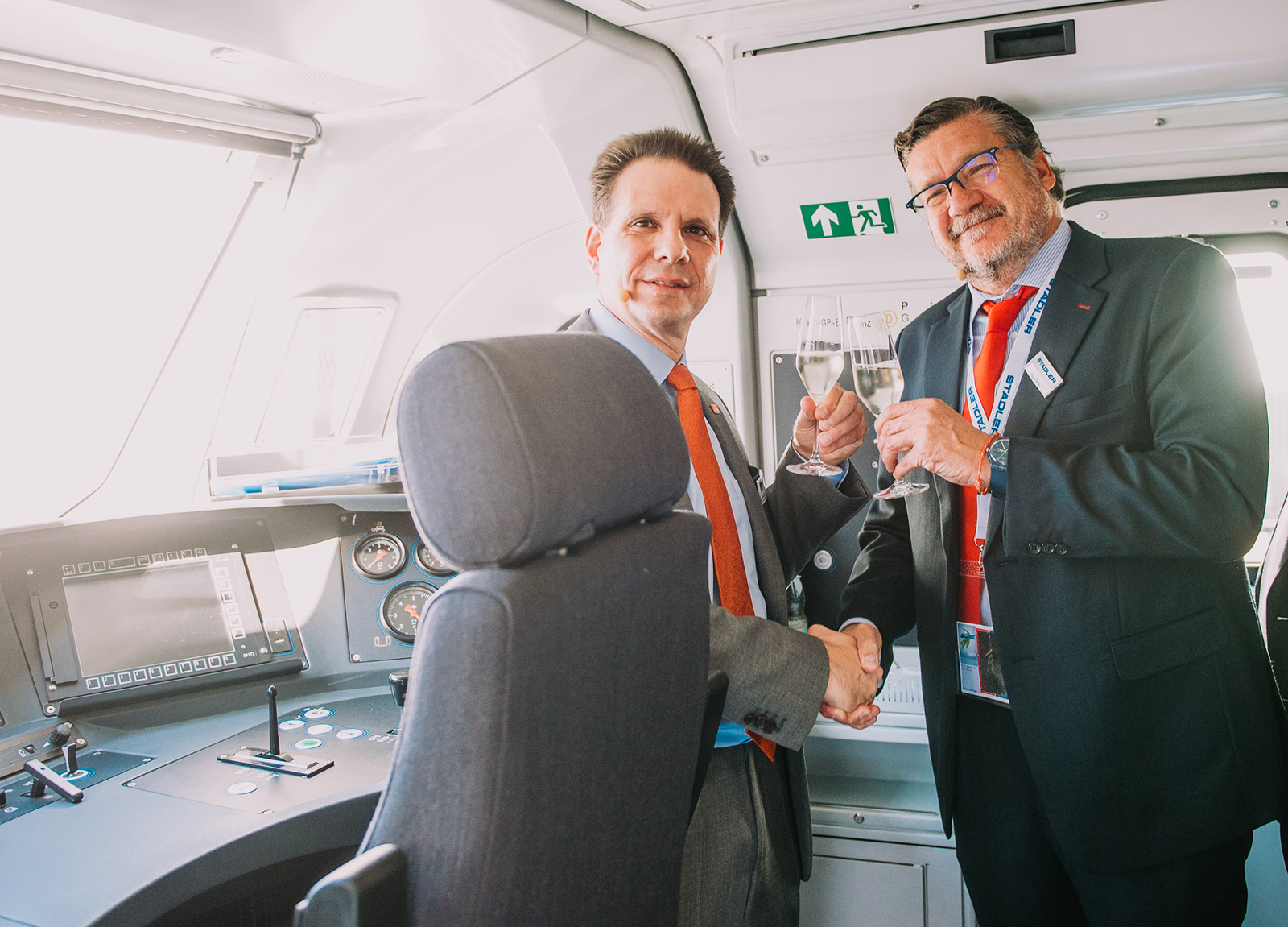 Sorry, to read this article, you need an Expert subscription – for a small fee per month, you will be able to read all our publications + you support the development of this website. Order your subscription here and let's make Railcolor better together!