The first EURO DUAL locomotives developed and built by Stadler Rail in Valencia (ES) is making its test rounds at the Faurei test center in Romania. The hybrid six-axle main line locomotive arrived there in May 2017.
The 'Railway Testing Center Făurei' was built in 1978 and was modernized extensively in 2003-2008 with the help of European funding. Currently, it is possible to perform dynamic trials with speeds up to 200 km/h. For the EURO DUAL prototype locomotive this is not needed. Its maximum speed will be 120 km/u.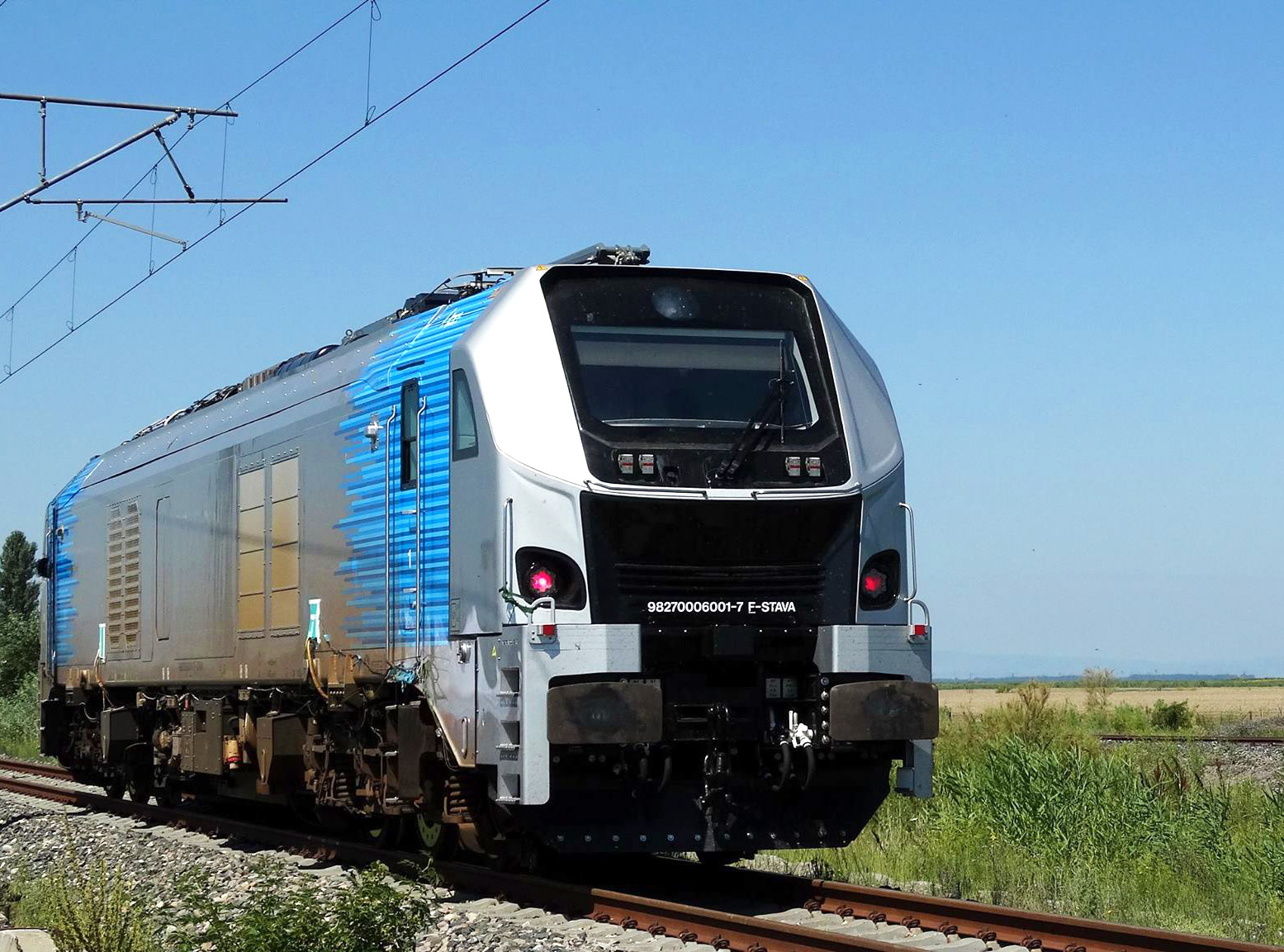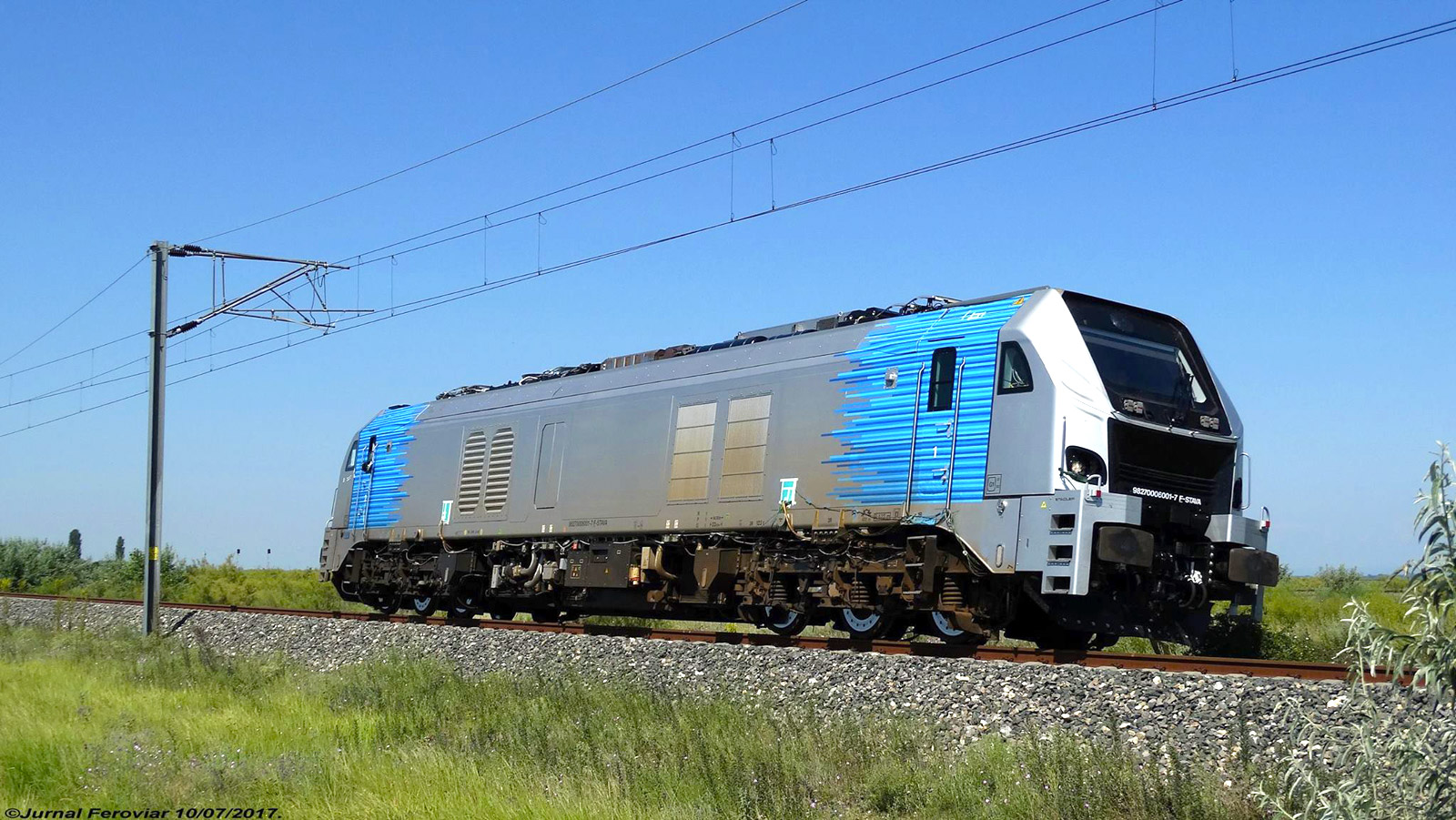 Various engineers from Stadler and launch customer HVLE are now working on the locomotive. German railfreight operator is the launching customer for this type of machine, that is one of its kind. In March 2017 it was announced HVLE will acquire ten such machines, equipped for 15kV + 25kV AC voltage systems (5.2 MW power output) combined with a 2.8 MW Caterpillar C175-16 diesel engine.
Remarkable is that the NVR number written on the locomotive is incorrect. It says 98 27 0006 001-7 F-STAVA (also immatriculated in France) which should be 92 87 0006 001-7 F-STAVA. And then one can still discuss if the '92' (=mainline diesel locomotive) is the right catagory to use.
You can read more about Stadler Rail's hybrid/diesel locomotives on MainlineDiesels.net