A first: a Siemens Vectron Dual Mode locomotive that is not white. This is 248 005 in silver, as seen today by Heinrich Prochazka (thank you!) in München-Gronsdorf:
[playht_player width="100%" height="175″ voice="Noah"]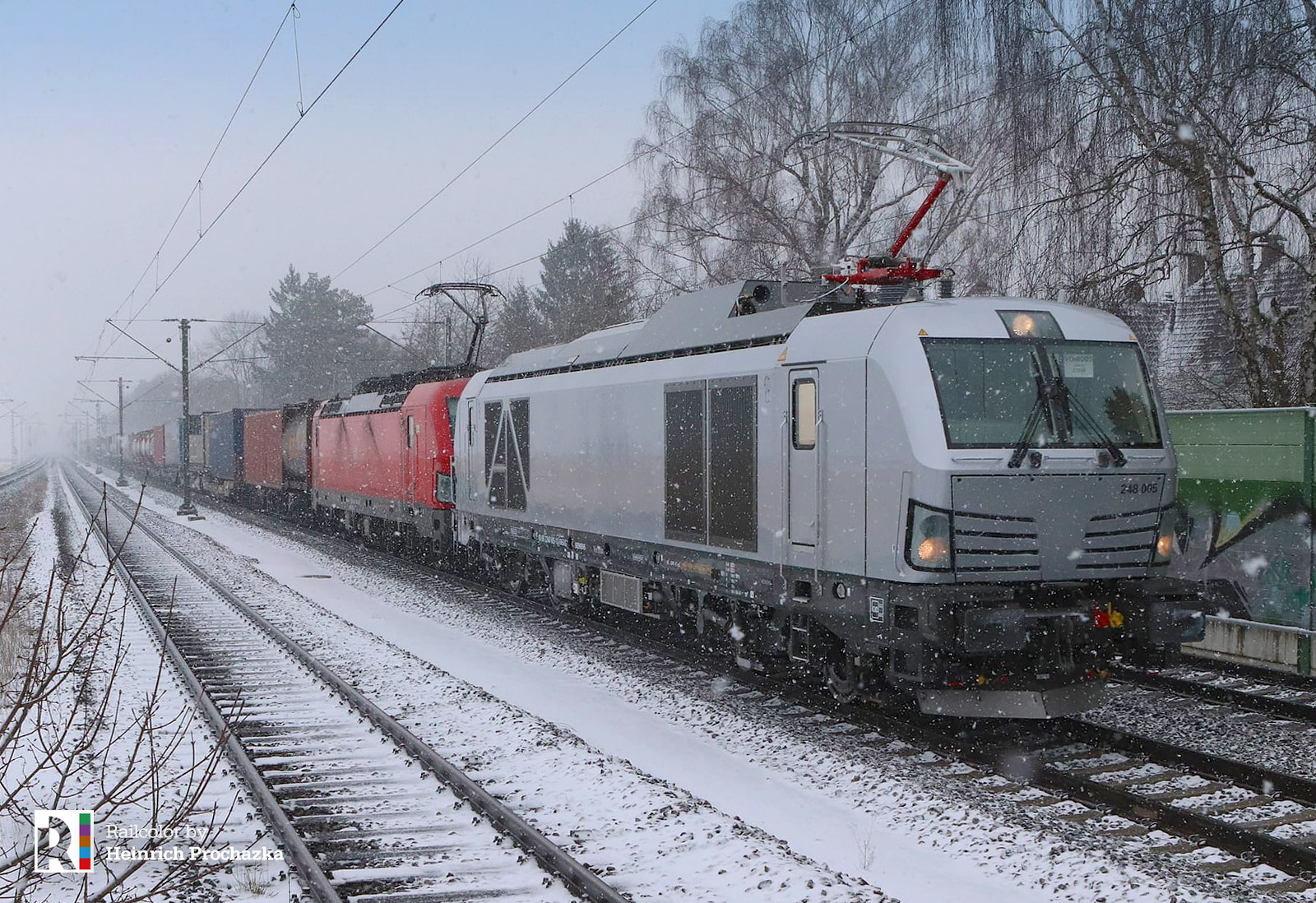 It has not been officially confirmed yet, but most likely this is the first of two locomotives of this type for German operator Mindener Kreisbahnen (MKB), which has two machines on order.