The fleet of Railcolorful RTB Cargo locomotives keeps growing. Up next is the Container livery design for 186 430 – a Railpool-owned TRAXX MS2e electric in service for RTB Cargo and its client PCC Intermodal of Poland.
Railcolor thanks Piotr Kaczorowski (check out his Facebook and Flickr pages) for his photo-contribution. 
It is time for yet another livery design release by Railcolor Design. Meet the orange-blue container that actually pulls intermodal trains across Poland. This time, the uniform arrow-themed concept pays special attention to the importance of intermodal transportation, highlighting the partnership between RTB Cargo and PCC Intermodal. The motif was developed in collaboration with BackOnTrack Studios.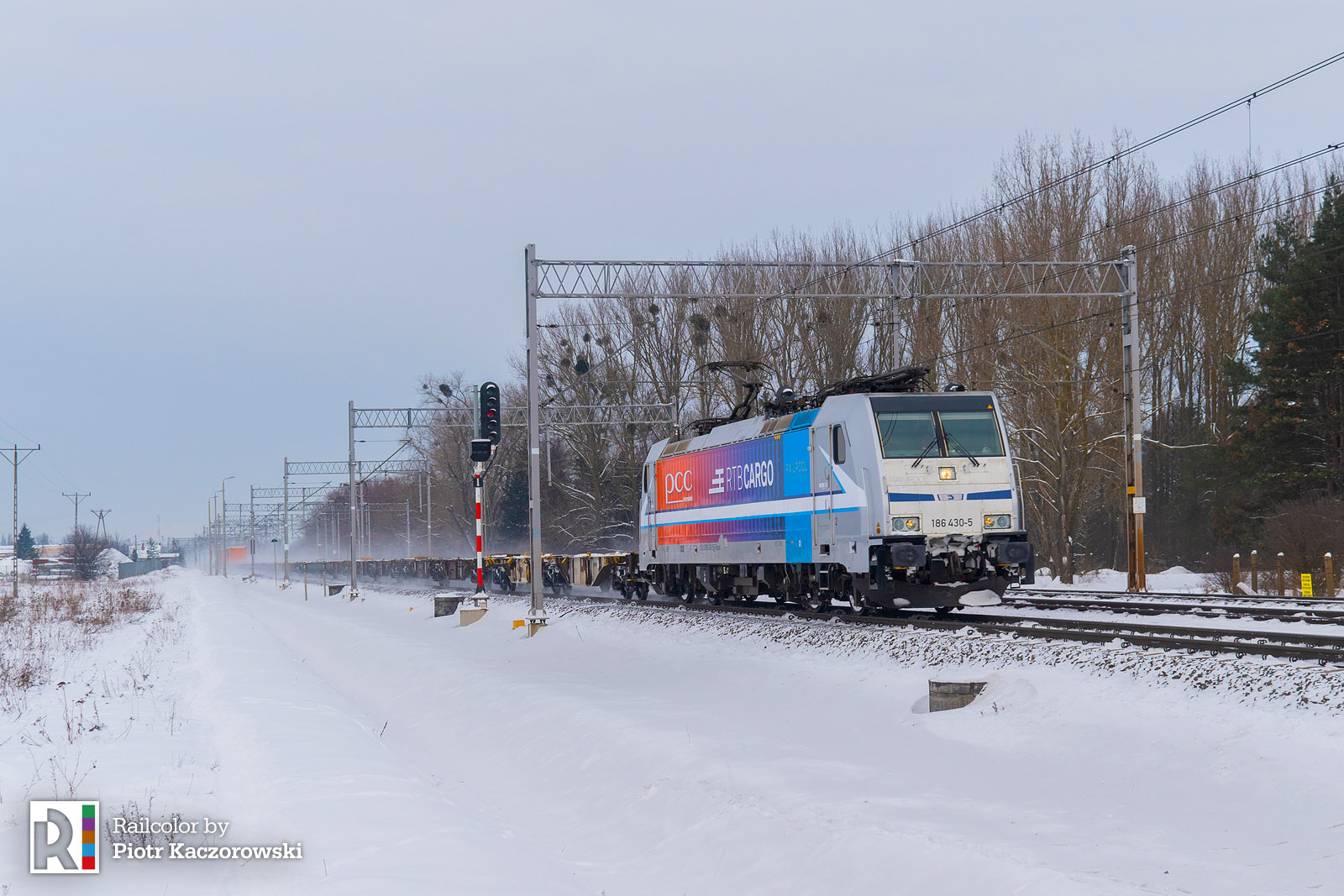 On 18.01.2021, Piotr Kaczorowski spotted the freshly wrapped electric while passing through Pruszcz Gdański with the (almost) empty container train service TDE 512006 between Gdynia GPF Port – Stara Wieś near Kutno. Piotr gets extra points for capturing this nice image under harsh winter conditions – it was -10 °C while he took the picture.
About 186 430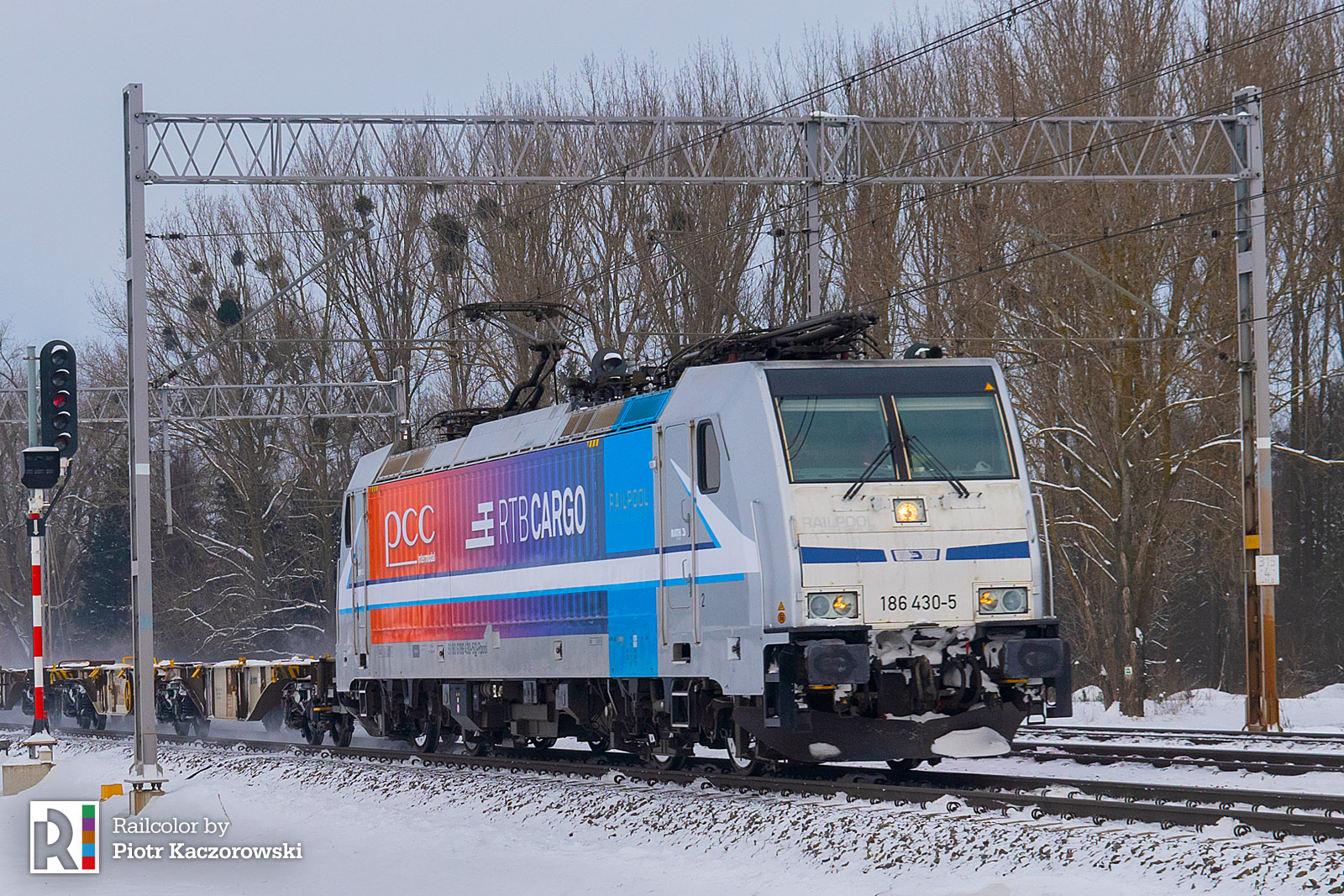 NVR-number: 91 80 6186 430-5 D-Rpool;
Sub-type: TRAXX F140 MS;
Year built: 2015;
Factory number: 35183;
Country package: D/A/PL/NL/CZ/SK/HU;
Previous leasees: DB Cargo NL, Metrans, and Transchem.
Stay tuned for more RTB Cargo releases!