advertisement

---
Some livery designs stick around longer than others, even if that means changing the locomotive. This precisely happened with the 2021 RTB Cargo / PCC Intermodal's Container livery design, which was recently re-applied to another TRAXX MS2e of Railpool.
Do you remember? At the start of 2021, Railpool's 186 430 premiered a colourful livery wrap – a joint project by Railcolor Design and OnTrack – Creativity for Railways. The "Container" features an orange-blue container (..) promoting intermodal transportation while highlighting the partnership between RTB Cargo and PCC Intermodal.
As RTB Cargo had to return 186 430 to lease company Railpool, another KG10-locomotive, 186 530, came as a substitute. And it was given exactly the same design. On 30.04.2023, Railcolor News contributor Steven Oskam caught the shiny machine in the Netherlands: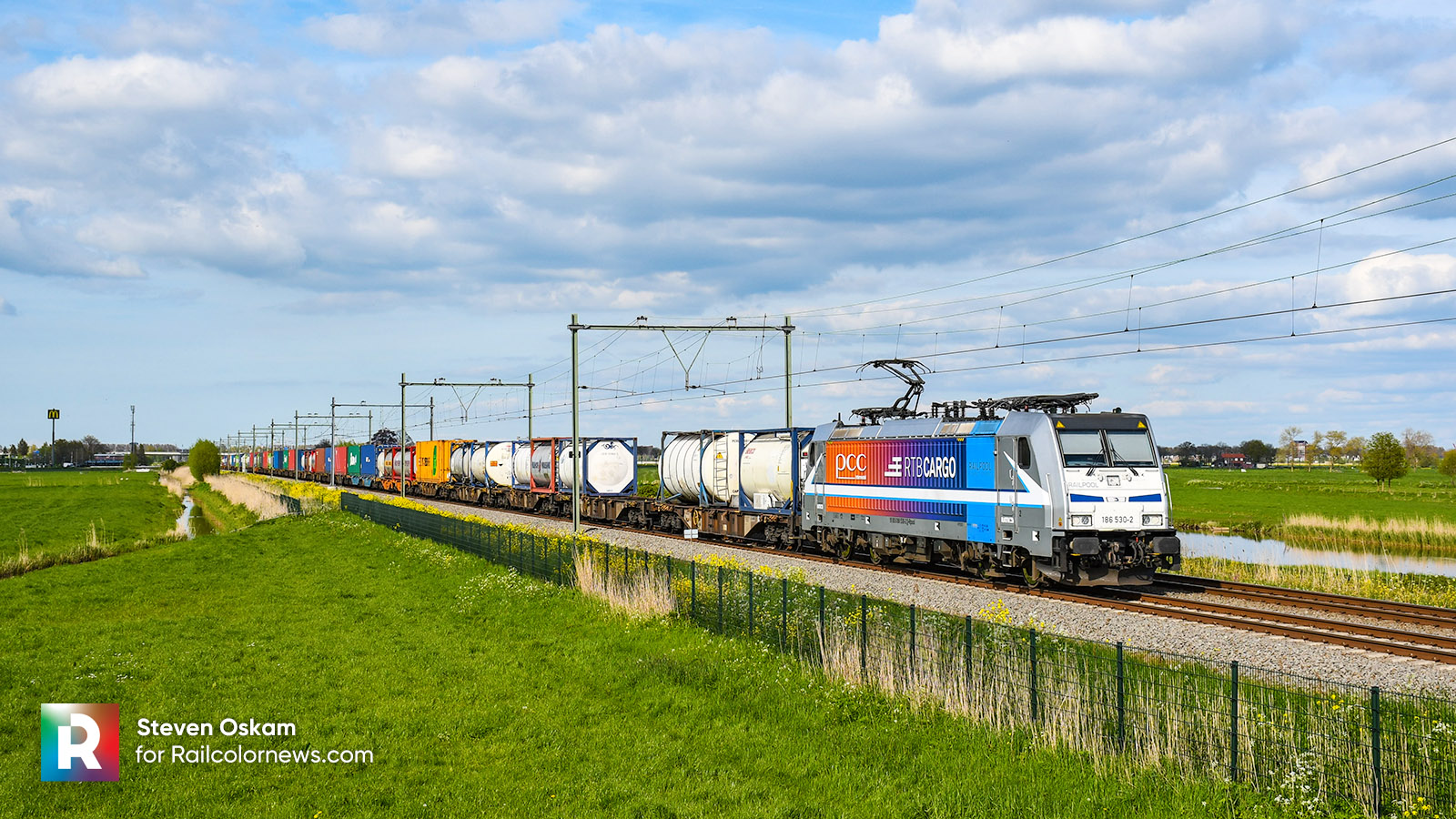 About 186 530
NVR-number: 91 80 6186 530-2

D

-Rpool;
Sub-type: TRAXX F140 MS2e;
Year built: 2019;
Factory number: 35562;
Country package: KG10: DE/AT/PL/NL/CZ/SK/HU;
Previously leased to: Orlen Koltrans.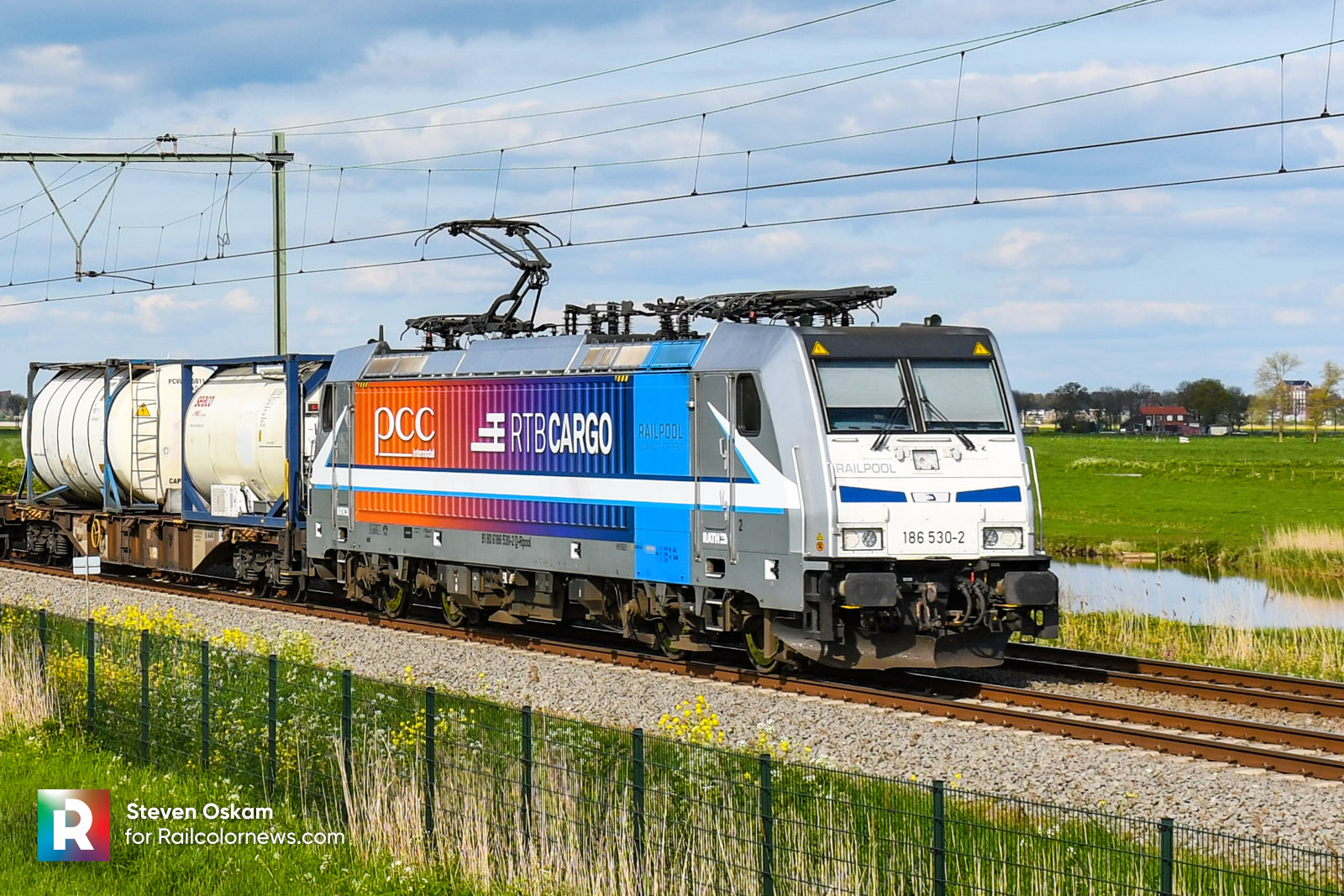 ---
This is what 186 430 looked like, wearing the same design:
[PL] Railpool 186 430 of RTB Cargo and PCC in its new Container design