Three colorful EffiShunter 1000 locomotives have been seen and tested in the vicinity of their manufacturer – CZ Loko in Czechia recently. Now they have moved on to the customer on the Italian Peninsula.
The transfer of all the locomotives was postponed many times due to the Covid-19 crisis, but the transfer day has finally come. Pulled by the CZ Logistics small shunter 709 401, all three locomotives for TPER have left Czechia on 23.06.2020 for a transfer via Austria to the Italian town of Bologna. The consist includes the orange 744 118 for Dinazzano Po and the green 744 117 and 119 for Trenitalia Tper.
We thank Daniel Brabanec for sharing with us the departure of this convoy from the Czech town of Jihlava: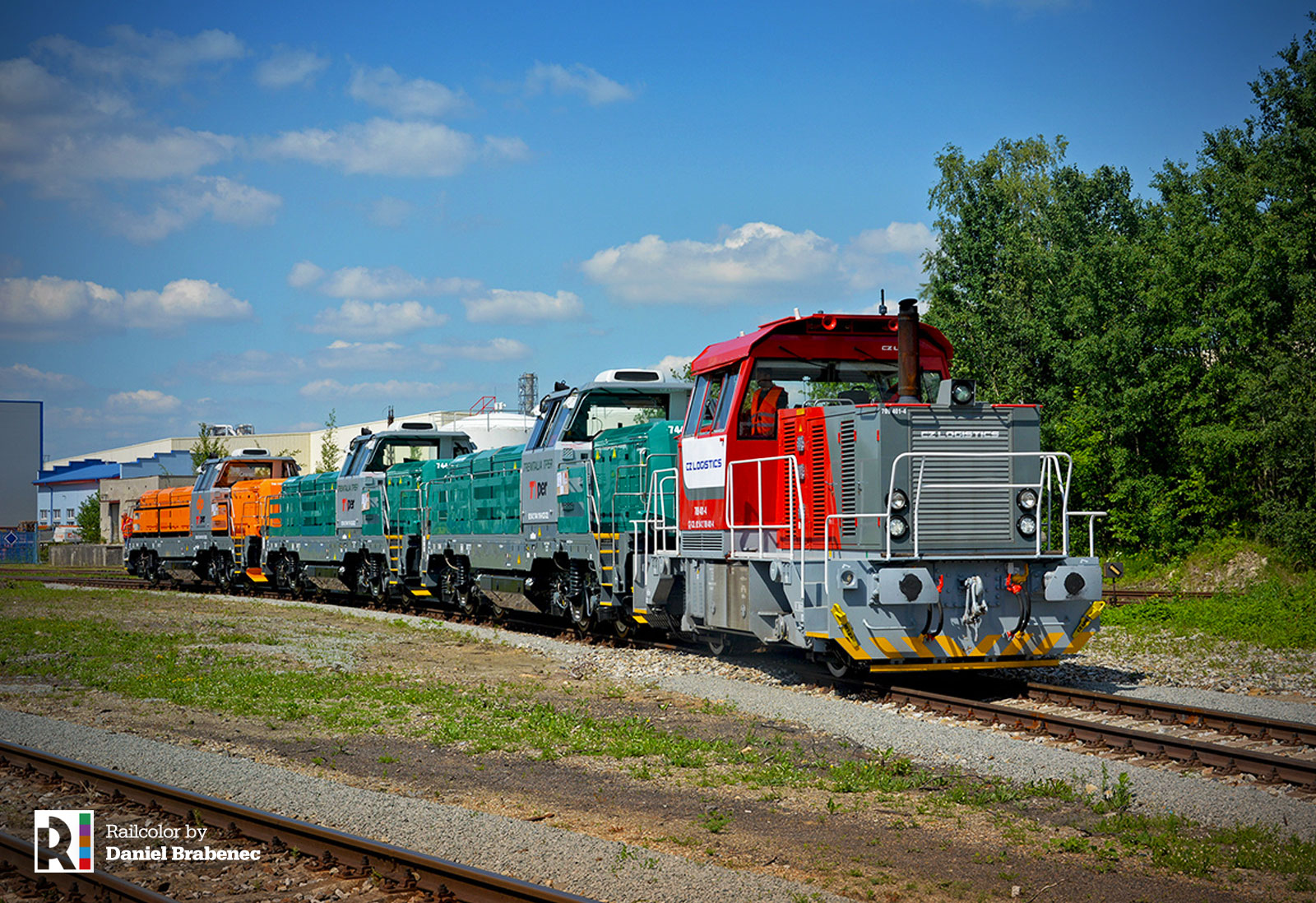 There is a comprehensive overview of the development, deliveries, and customers of this CZ Loko flagship on our EffiShunter 1000 data page:
New customers' rolling stock background:
The orange Dinazzano Po (DP) locomotive will join two previously delivered locomotives of the same type to this customer. They follow four previously delivered locos of the 741.7 type. Apart from these diesel locomotives it also operates a Stadler Eurolight locomotive and in the electric traction, TRAXX DC locomotives are in use.
The green ones will head to Trenitalia Tper – a JV of Trenitalia and TPER – a regional railway company serving the whole region of Emilia-Romagna. The JV was formed at the beginning of 2020 and has a 15-year (+7 more years in option) contract for the operation of passenger rail services in the region. Their fleet includes Hitachi Rail Italy made Rock units, Alstom Coradia Pop units, Stadler Rail ETR350 Flirt units, Pesa ATR220 Atribo units, and push-pull trainsets with E464 locomotives.