Today Trenitalia and Alstom presented the first Coradia Stream EMU for regional services. Starting in 2019, Trentalia will introduce these 160m km/h units in various Italian regions under brand name 'Pop'. So far, Emilia-Romagna, Puglia, Veneto, Sicily, Piemonte, Liguria, Abruzzo and Marche will get Pop EMUs in the near future. 
We thank TG-trains.com for the images
Alstom and Trenitalia closed a framework deal back in August 2016, a mock-up of the Pop was presented in October 2017. Now the first unit has been revealed in Alstom's factory in Savigliano (IT). In July the first tests will commence on the test circuit of VUZ Velim.
Alstom will present the Coradia Stream as Trenitalia Pop EMU during InnoTrans 2018 in Berlijn.
150-unit frame contract, but now 180 on order?
Alstom will deliver the Pop trains as 3-car and 4-car units. Under the 2016 framework agreement, up to 150 trains could be ordered. However when we list all known regional orders, we count 180 trains to be built:
47x Emilia Romagna
4x Abruzzo
15x Liguria
4x Marche
31x Veneto
15x Piemonte
21x Sicilia
43x Puglia
During the past year, mock-ups of the Pop and Rock EMUs have been on tour (named #lamusicastacambiamdo) to various Italian cities to give Italian people the opportunity to take a close look at the design.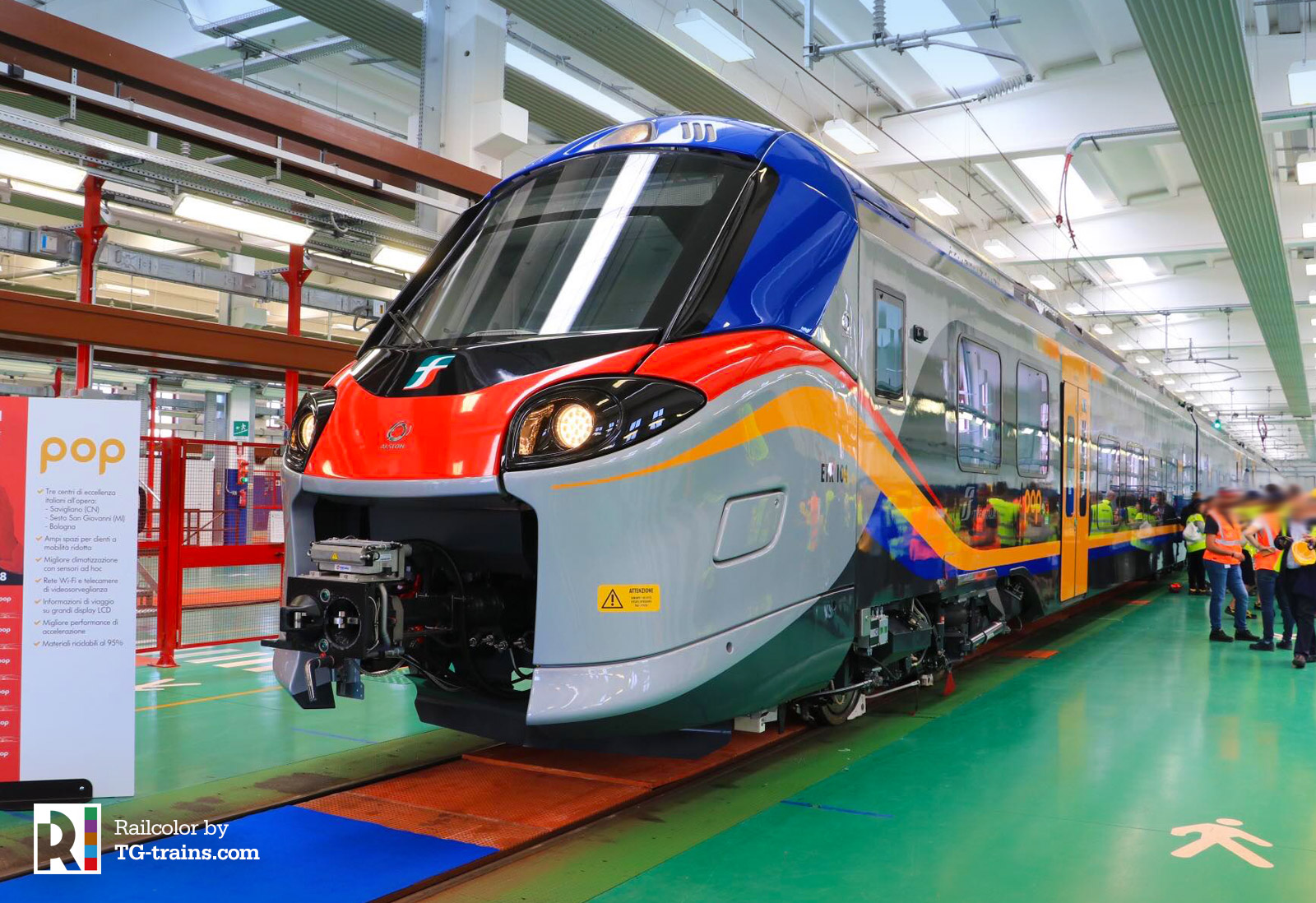 In social media:
Svelato oggi #26giugno, nello stabilimento Alstom di Savigliano, alla stampa e agli stakeholder il primo treno Pop di Trenitalia. #lamusicastacambiando https://t.co/tV7hwqg1ev pic.twitter.com/7nIfjjNtwS

— FSNews (@fsnews_it) June 26, 2018