On 07.05.2019 the designated ATR220-001 of Italian regional operator Ferrovie del Sud Est (FSE) left the Trenitalia workshops (FS group) of Foggia, to be transferred to Bari. Remarkable is the new color scheme of the 3-car DMU. 
Text and photos by Giorgio Iannelli – Check out his Flickr gallery to see more of his work.
The images in this article show the unit, sporting the same colors as Trenitalia's own ATR.220s, also known as 'Swing'. The livery is based on silver, dark gray, blue and yellow with lime green doors, combined with the new logos of Regione Puglia.
It means that FSE's original red and white design is being replaced by the Trenitalia (FS Group) standard livery for regional trains. And that is no surprise, FSE was taken over by FS Group in 2016 after a deep financial crisis.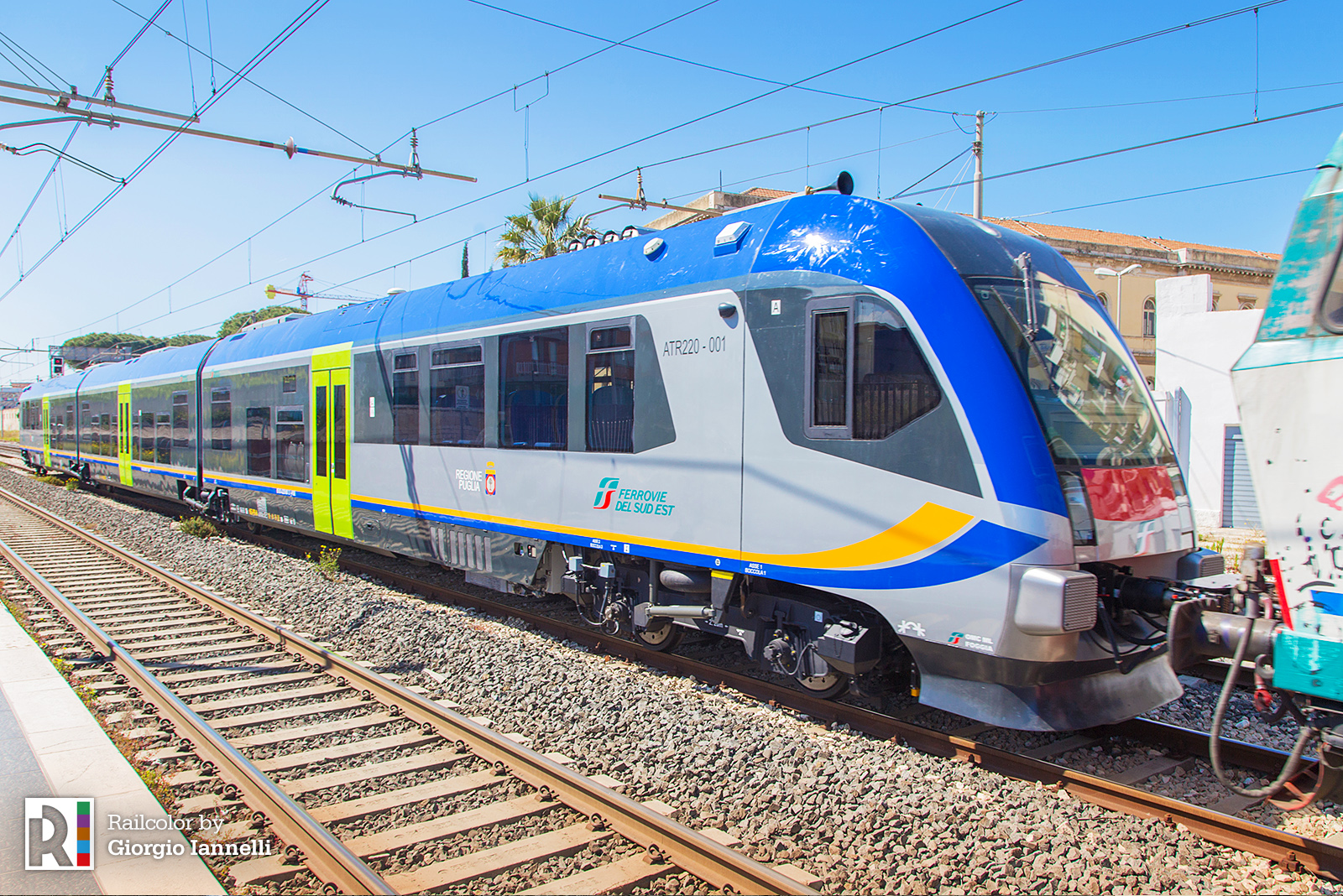 Note that 3-car Atribo DMU is a regional train for non-electrified lines made by Polish rolling stock manufacturer Pesa (a.k.a. 219M). Several Italian regional operators have such trains in their fleet, next to FSE and Trenitalia there are Trenord and Trasporto Passeggeri Emilia-Romagna (TPER) – Pesa has sold 99 Atribo's to Italy so far.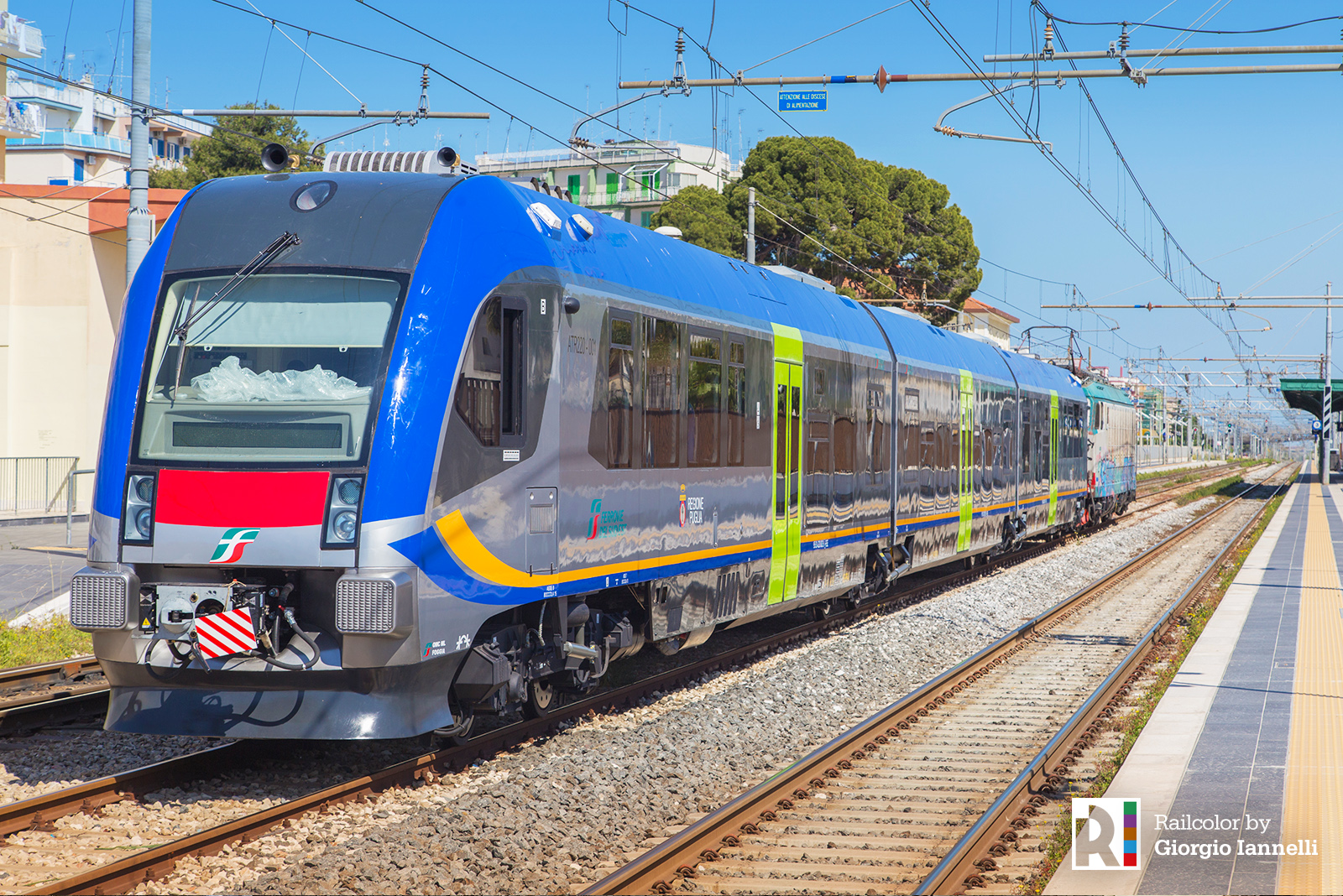 The transfer was made by Mercitalia Rail, using an E652 electric locomotive with an automatic coupling adapted to the set, with subsequent shunting towards to the FSE rail network by a diesel locomotive.