The first out of five 5-car EMUs for FirstGroup, to be used for the open-access London – Edinburgh service, has arrived at Hitachi Rail's Newton Aycliffe production plant, just south of Newcastle. It comes from Japan, where Hitachi does the bodywork.
This article was first published on 18.04.2020 and updated on 18.06.2020.
Financed by Beacon Rail, the contract for 5 new units reaching a maximum speed of 200 km/h includes 10-year maintenance. Starting in autumn of 2021, these trains will connect King's Cross station in the British capital with Edinburgh in Scotland, over 530 km apart.
The Japanese bullet train inspired fleet is designated as Class 803 and should lure more passengers from the highways and planes onto the rails. While the first body shell of the Class 803 unit is already on British isles, the second and the third unit should both arrive in the month of May.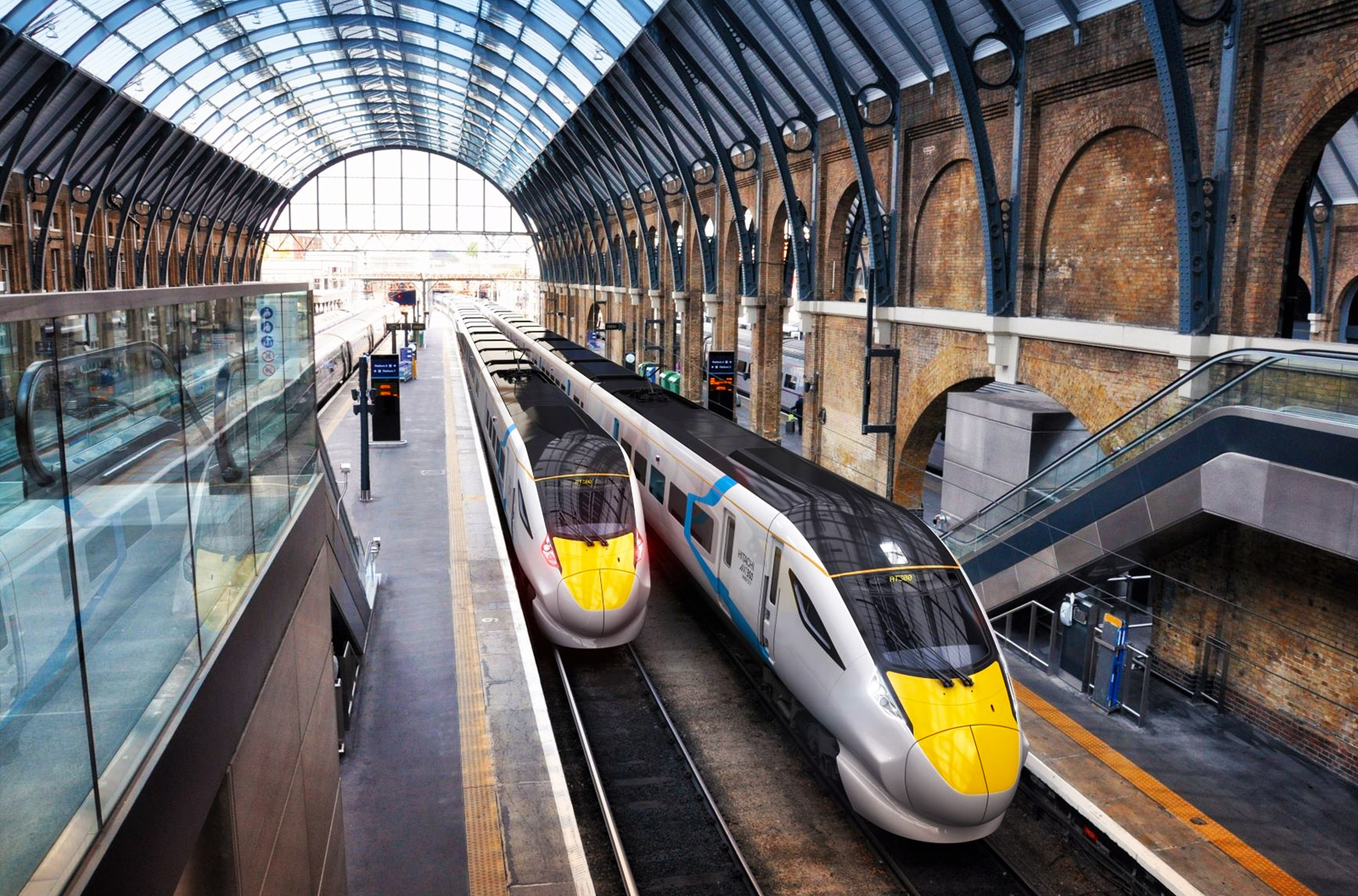 Although fitted with batteries, these are not bi-mode trains (Class 800, 801, 802 or planned 810) as operated by Great Western Railway, LNER, TransPennine Express, or Hull Trains. The installed batteries should only power the on-board services, in case the primary electrical supplies would face a failure.
An update from 18.06.2020: 
And the manufacturing is off! As announced by Hitachi Rail UK press release, the production of the first all-electric East-Coast Train has begun. The fact that these Class 803 units are electric only, a more extensive manufacturing program than previous fleets is required at the Newton Aycliffe production plant of Hitachi Rail.