After the first Nova 3 train entering commercial service late August, TransPennine Express (TPE) put their first bi-mode Nova 1 train in commercial service too on 28.09.2019. 
We thank John Sparrow, Simon Jowett for sharing their photos with us. And Dave Lewarne for his video.
The first Nova 1 train, TPE's designation for their Hitachi AT-300 trains, entered commercial service on the Newcastle – Liverpool route. The bi-mode train switches from diesel to electric mode and vice versa at York station.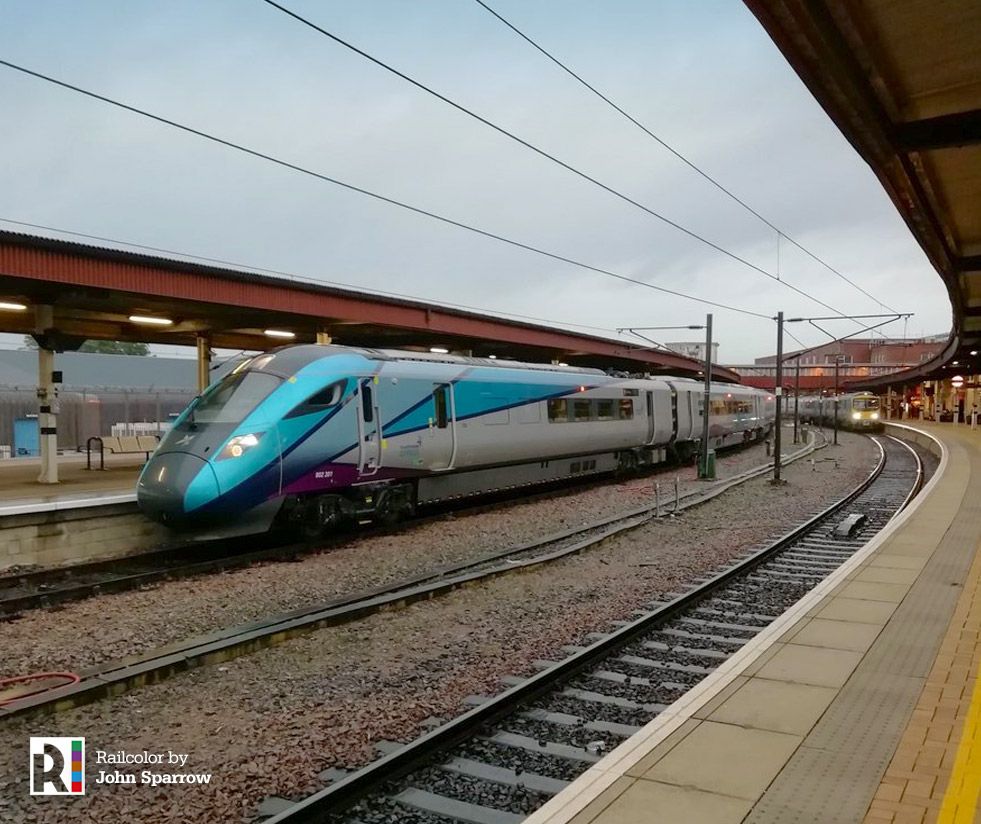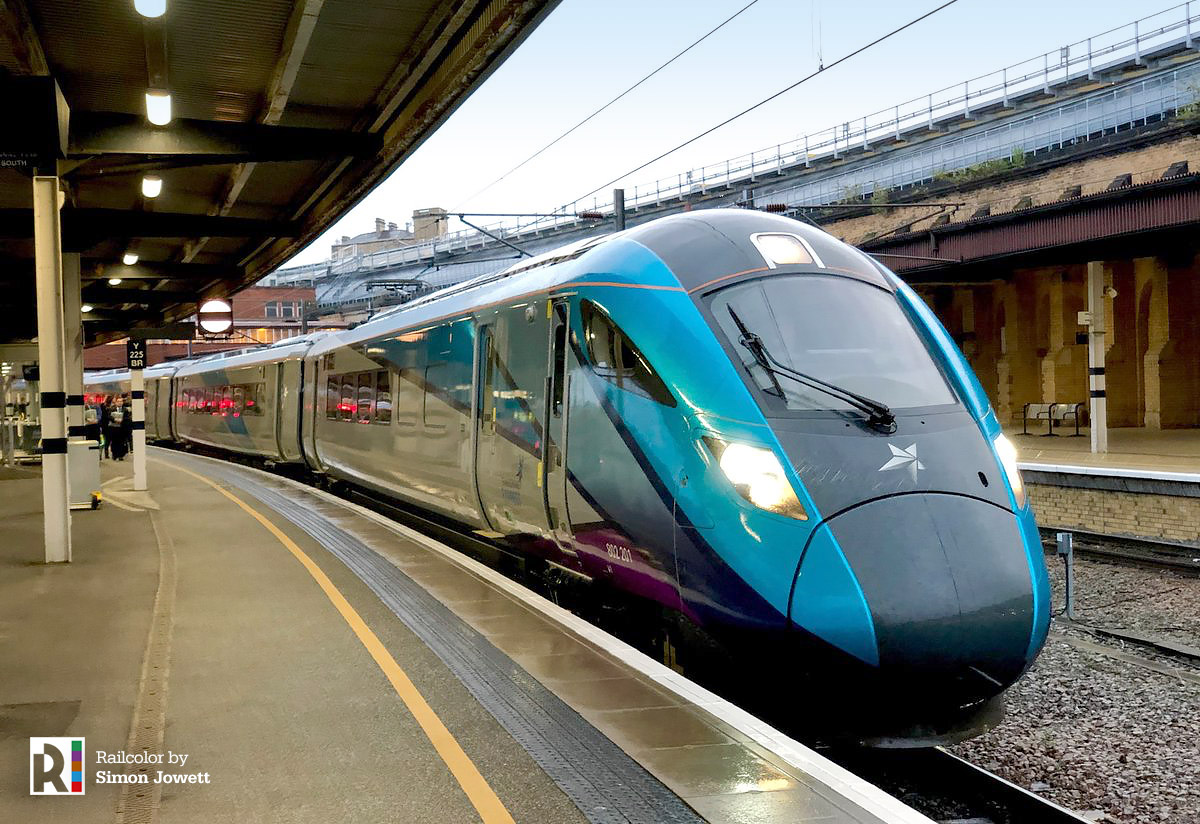 In social media
It's 6am, it's cold and wet, but I had to come in on a busman's holiday to sample a ride on this! @TPExpressTrains 802201 and it's first day in public service on 9M04 06:03 NCL-LIV pic.twitter.com/BeKNNFsfoU

— Dave Lewarne (@DaveLewarne) September 28, 2019