Following an inaugural event on 14.05.2019, London North Eastern Railway's (LNER) new Azuma trains officially entered passenger service yesterday. In the coming months, 65 new IEP trains will take over services on the iconic East Coast mainline, a 936-mile route connecting England and Scotland.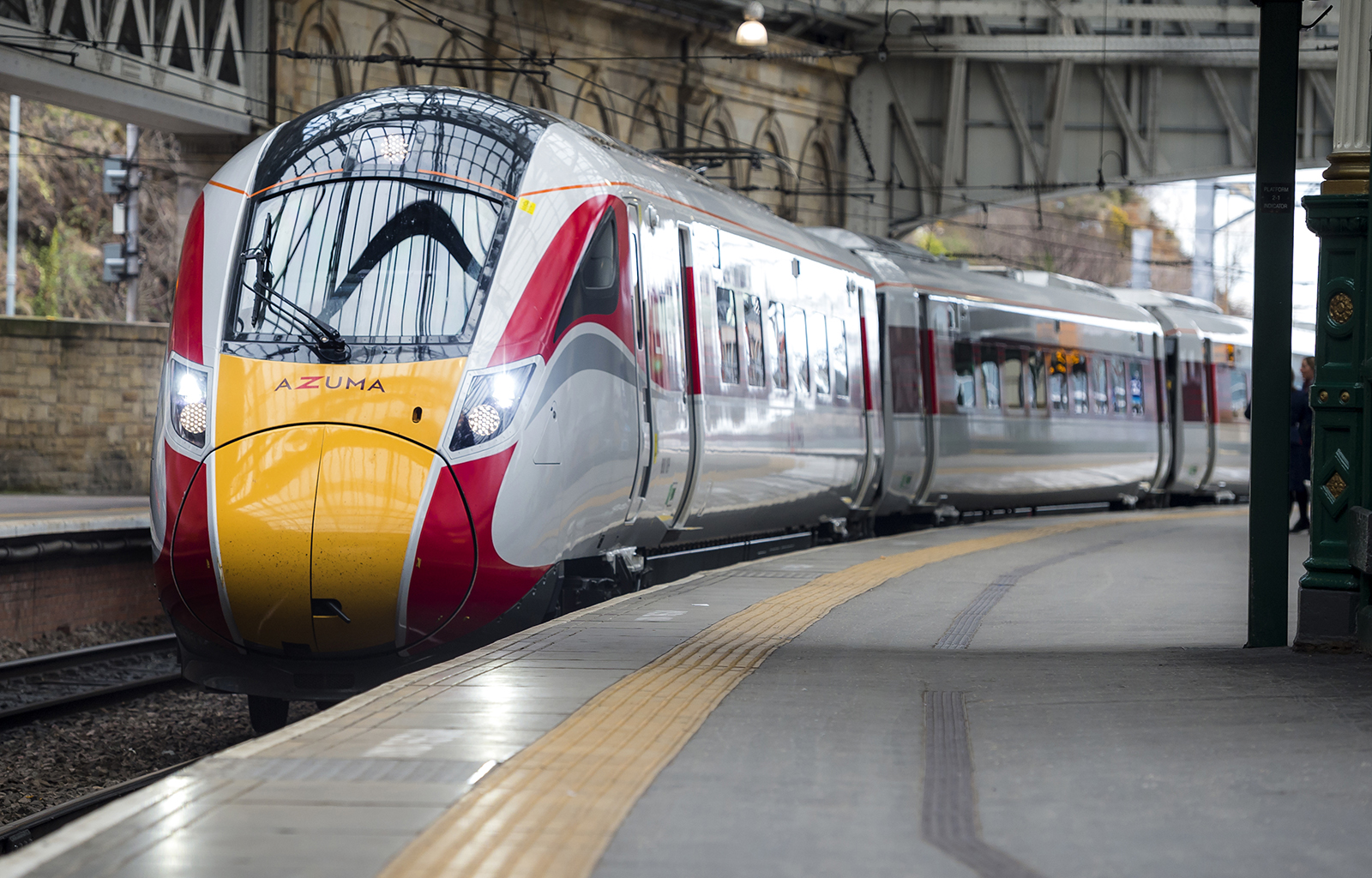 The Azuma's will replace the existing fleet of 45 trains operated by LNER on the East Coast route which connects destinations in Scotland, North East England, Yorkshire, the East Midlands and London.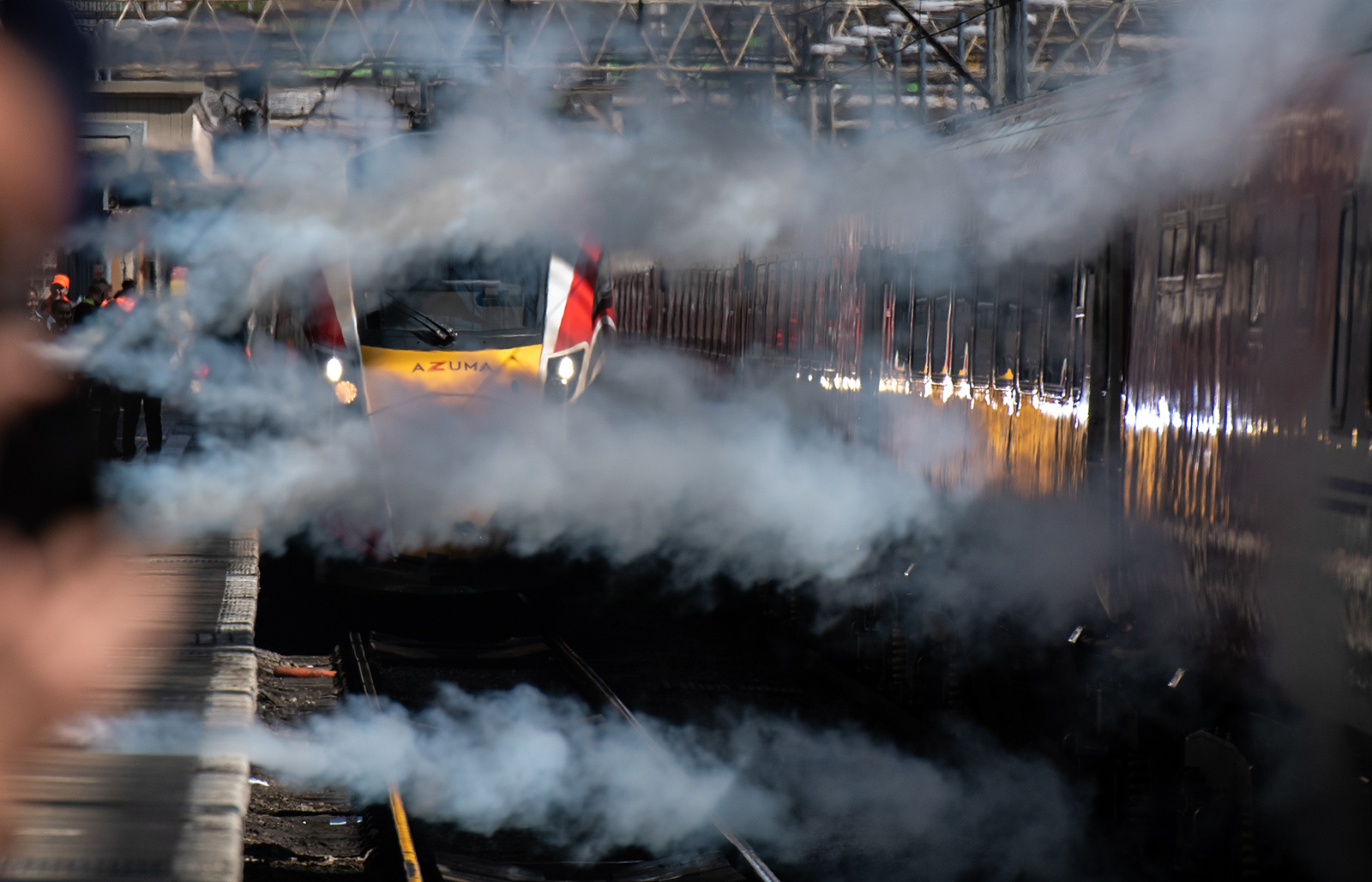 Yesterday, the train departed London King's Cross at 11:03, with an arrival at Leeds due at 13:16. The inaugural service from Leeds to London King's Cross was scheduled for 13:45.
Starting from today, the city of Hull will be the first Azuma-only destination, thus replacing LNER's daily HST connections.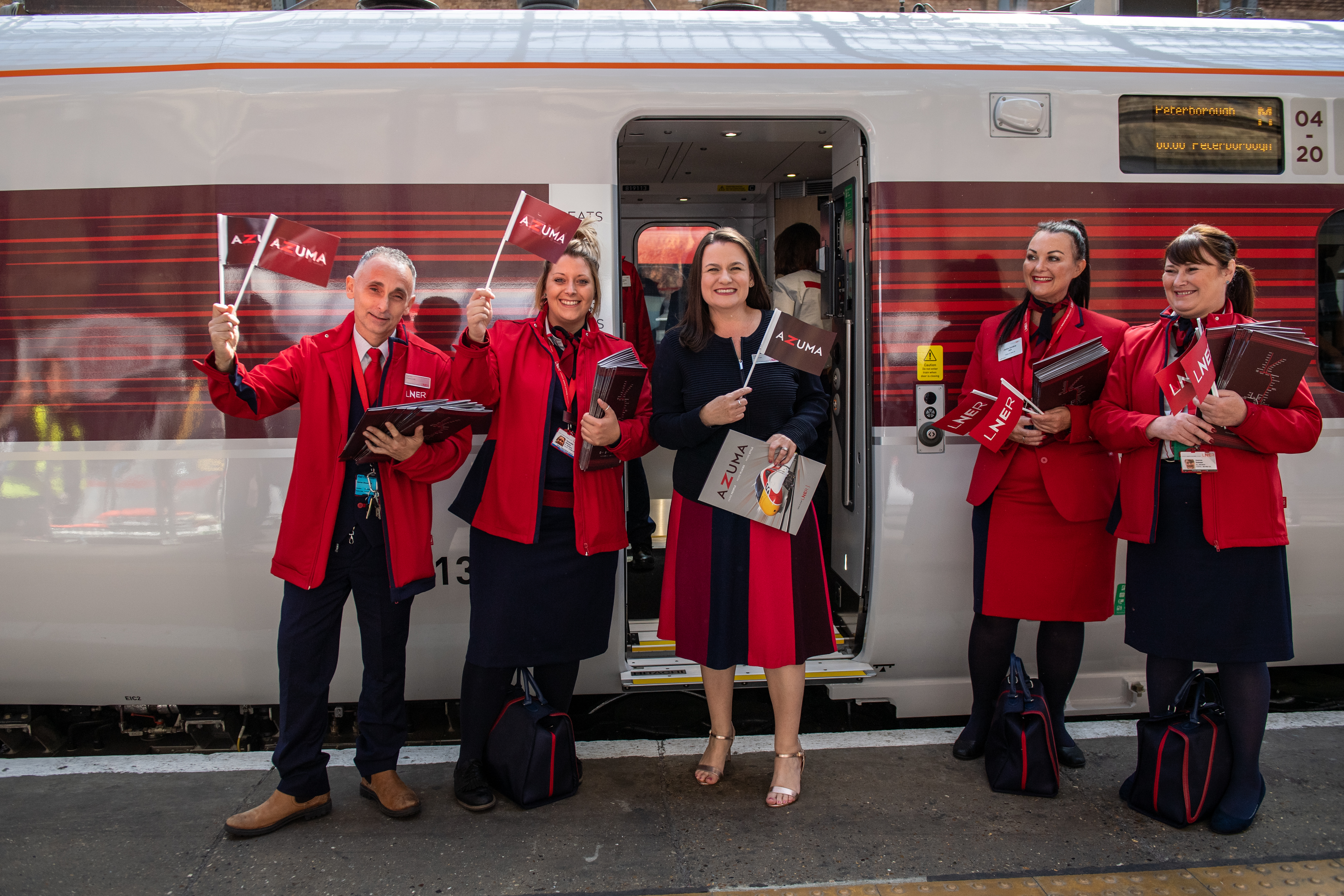 "The launch of the first Azuma trains is a truly momentous event for LNER and the communities that we serve. Setting new benchmarks in rail travel is part of our DNA, and the new Azuma trains are the next big step for LNER in making the customer experience the best that it can be. They will transform travel with improved reliability, greater levels of comfort and an average of 100 more seats on every train compared to the current fleet" – David Horne, Managing Director of LNER
The Azuma, built by Hitachi Rail in Durham (UK), has an award-winning interior design improving passenger comfort. The trains, originally to be operated by Virgin Trains, are now running under the responsibility of LNER, the name of the governmental body set up after Virgin decided to return the East Coast franchise to the government.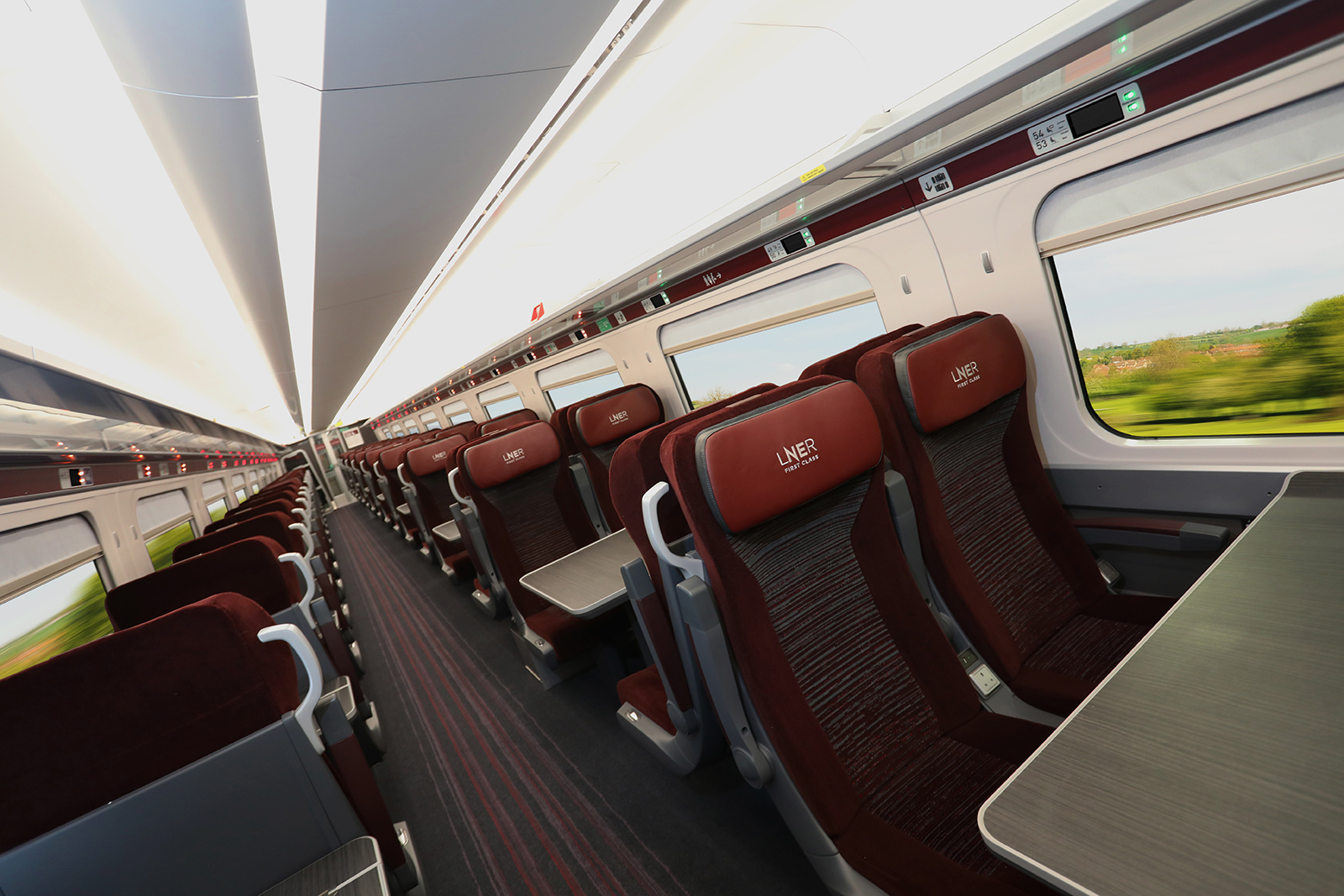 Customers in First Class enjoy larger tables, reclining seats and both USB and power sockets at every seat. It is possible to have a two-course meal, which is being prepared onboard. The seats with improved comfort feature a new traffic light reservation system. Digital displays make it easy for customers to find their reserved seats.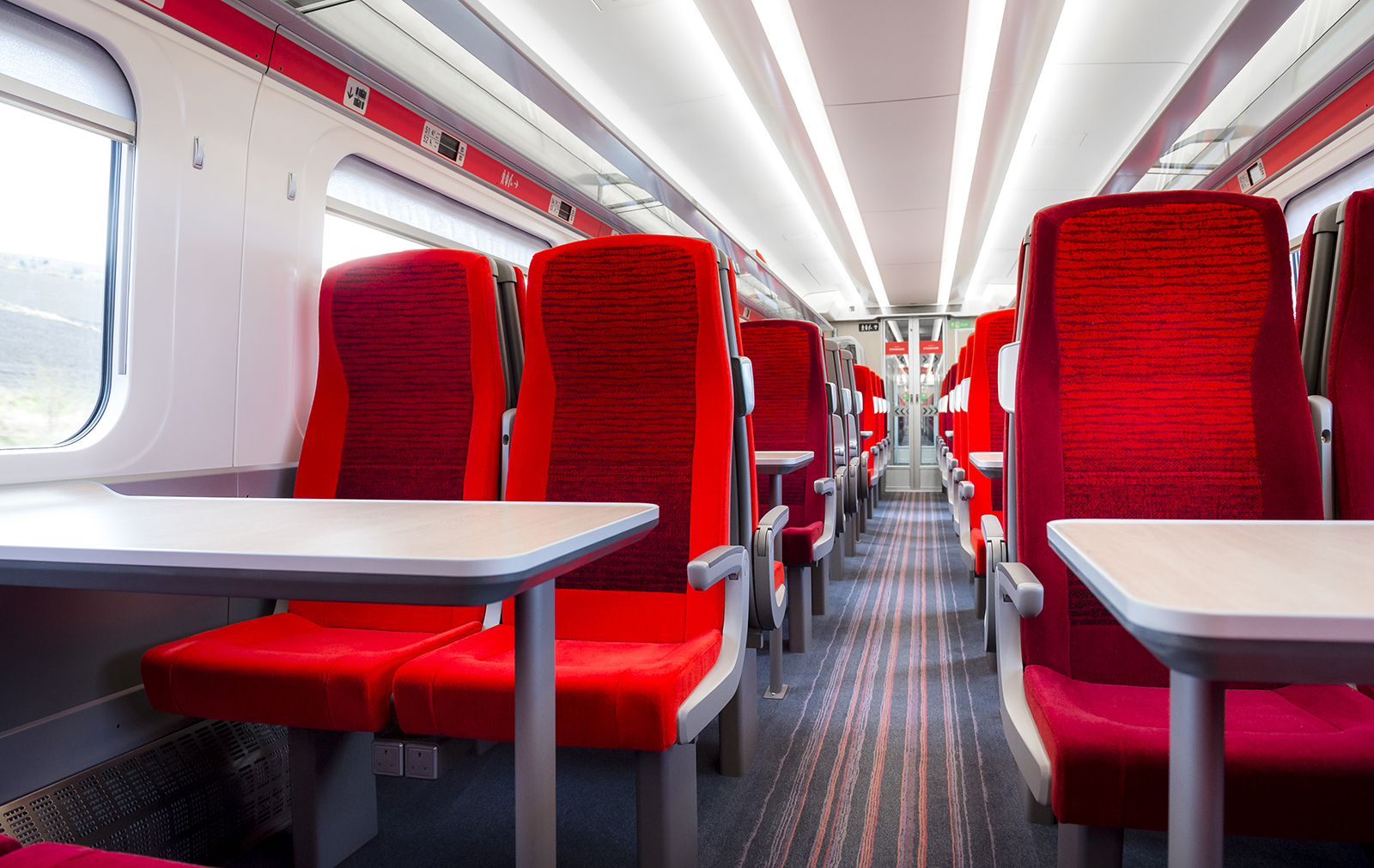 The on-board environment offers significant improvements for all customers including those who need wheelchair spaces, Priority Seats and Universally Accessible Toilets. There are clearer exterior and interior passenger information screens and audio announcements. The new trains also feature a dedicated 'Let's Eat Cafe Bar' in addition to the ever-popular at-seat trolley service in Standard Class.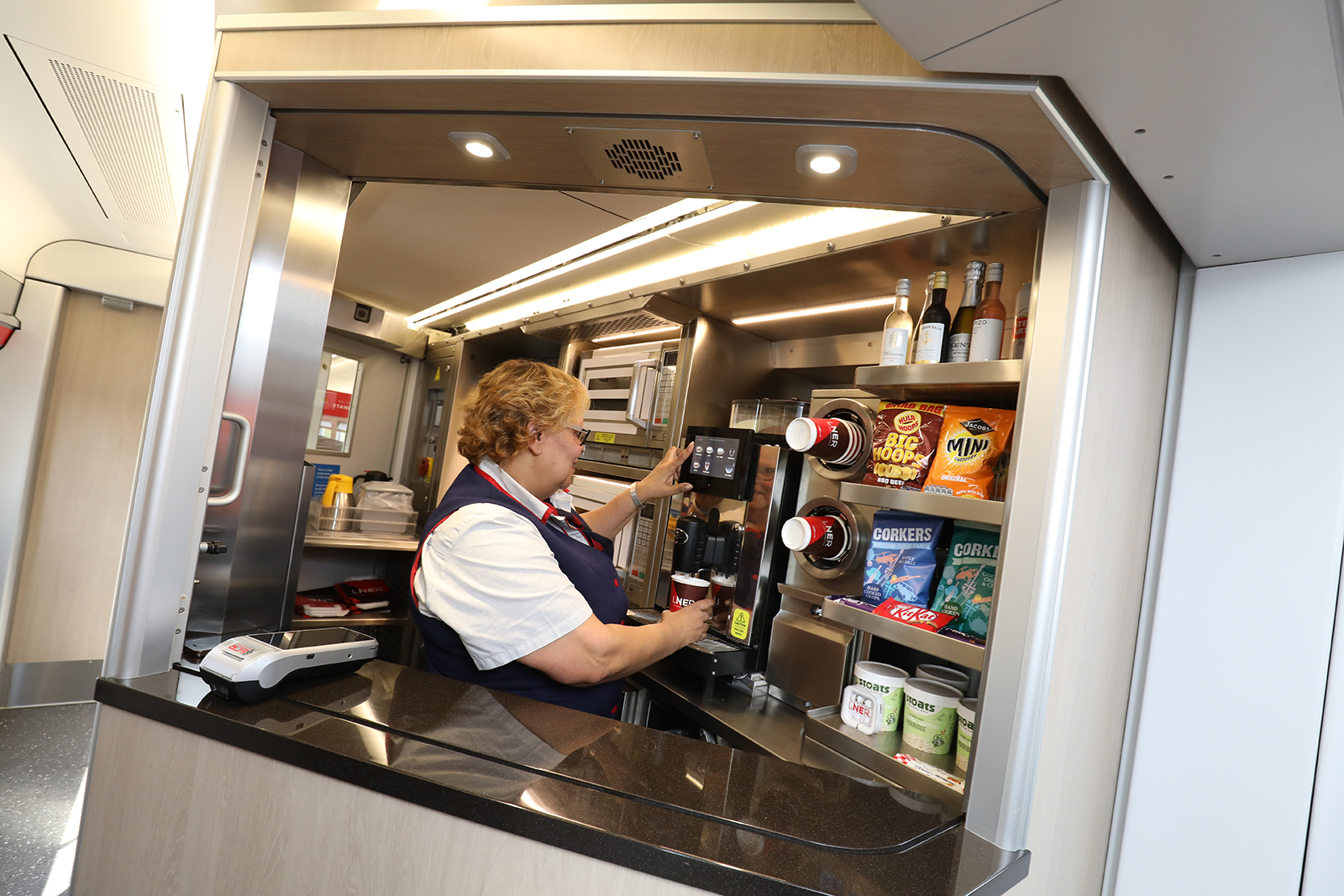 The 9- and 10-car Azuma trains will have eight bicycle spaces, while the 5-car trains will be equipped to carry four bicycles. Bicycle reservations will be required in advance.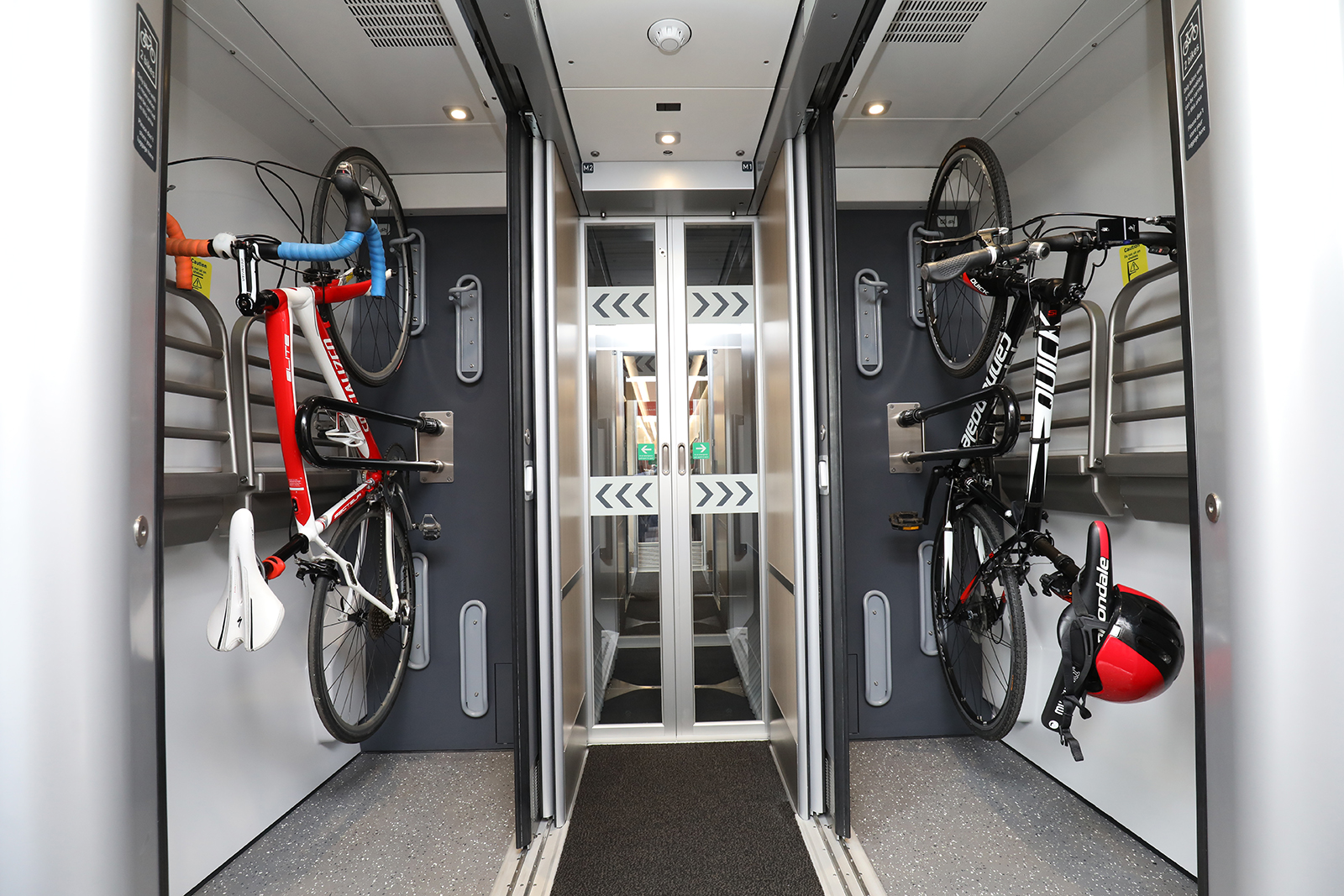 According to LNER, Azuma services connecting Harrogate and Lincoln with London will start later this year, . With the new timetable in December 2021, more regular journeys between London and Edinburgh will take just four hours. London – Leeds in two hours will become typical throughout the day.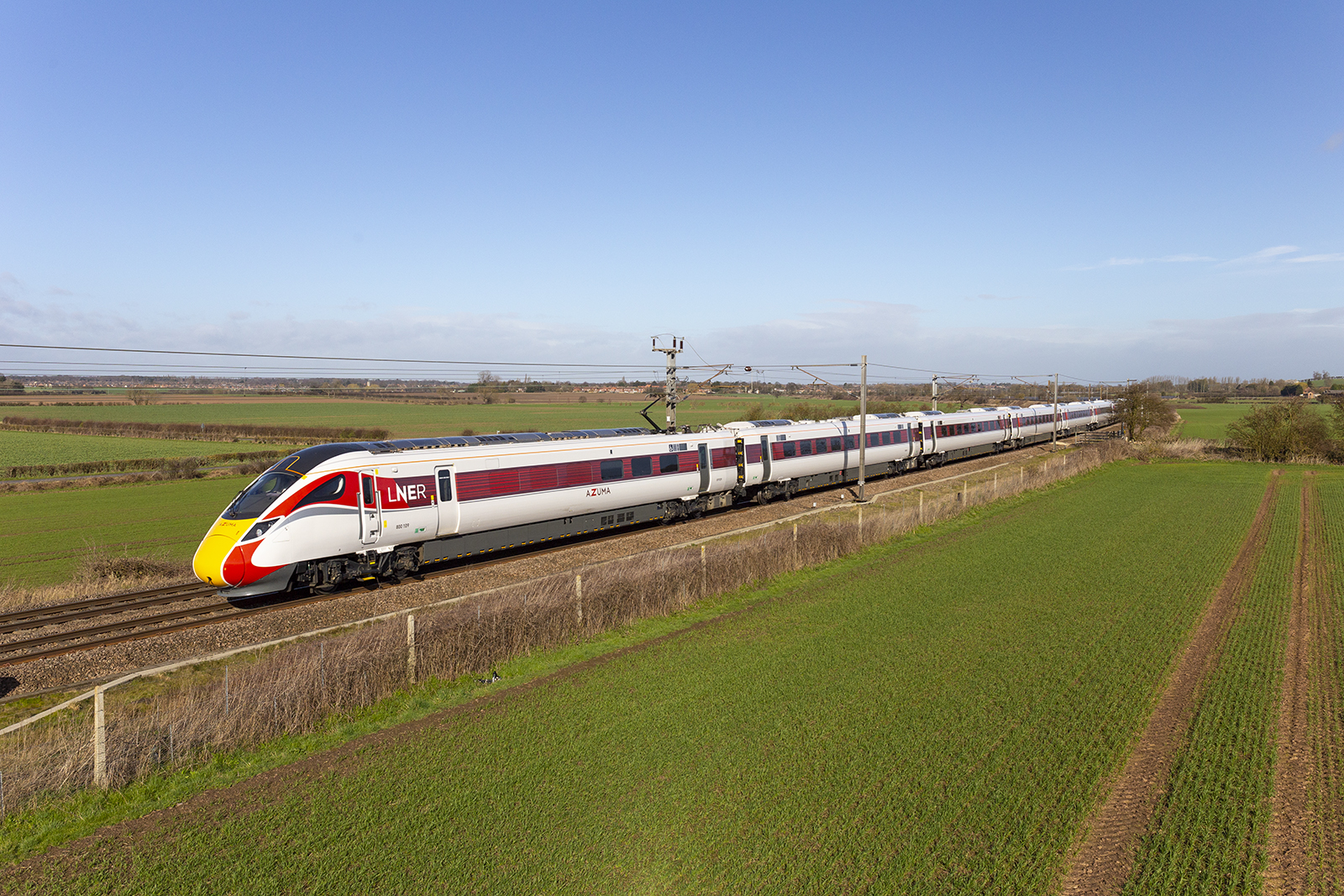 Social media
Welcome to #Azuma! Today's inaugural run in public service completed without a hitch! A credit to our wonderful @LNER team who've put passion and pride into making today a success, to them and Hitachi, Network Rail and all of our partners and supporters – thank you! pic.twitter.com/Q8Qx6Zzmch

— David Horne (@DavidHorne) May 15, 2019
It's official! Our first #Azuma London King's Cross to Leeds service has just been completed. ?
Find out when our Azuma is coming to you: https://t.co/MrBMk3TfwB #ThisIsOurLNER pic.twitter.com/LjmJNlsLX5

— London North Eastern Railway (@LNER) May 15, 2019
Our #Azuma may look Japanese…but underneath it is very British! ??

Over 70% of parts fitted in our factory are sourced from nearby our Newton Aycliffe, County Durham facility ?‍♂️?‍♀️ pic.twitter.com/jLzE0bijxu

— Hitachi Rail Limited (@HitachiRailEU) May 14, 2019
Good morning! Starting the day in Hull this morning, ready to launch our first @LNER #Azuma service from Hull to London at 07:00! @Hullccnews @RadioHumberside @VHEY_UK pic.twitter.com/RneKpXDTJh

— David Horne (@DavidHorne) May 16, 2019