Virgin's state-of-the-art Azuma train has visited Scotland for the first time as part of plans to transform Edinburgh-London rail journeys. The inaugural run north of the border was made as part of a testing programme by manufacturer Hitachi in preparation for roll out of the 65-strong fleet on the east coast route next year.
The eagerly-anticipated debut comes as Virgin plans to accelerate journey times between Edinburgh and London by 22 minutes, bringing regular journey times down to just four hours. The Azuma is set to be one of the most advance passenger trains on the UK rail network, able to accelerate faster than existing trains and providing more comfort and space inside.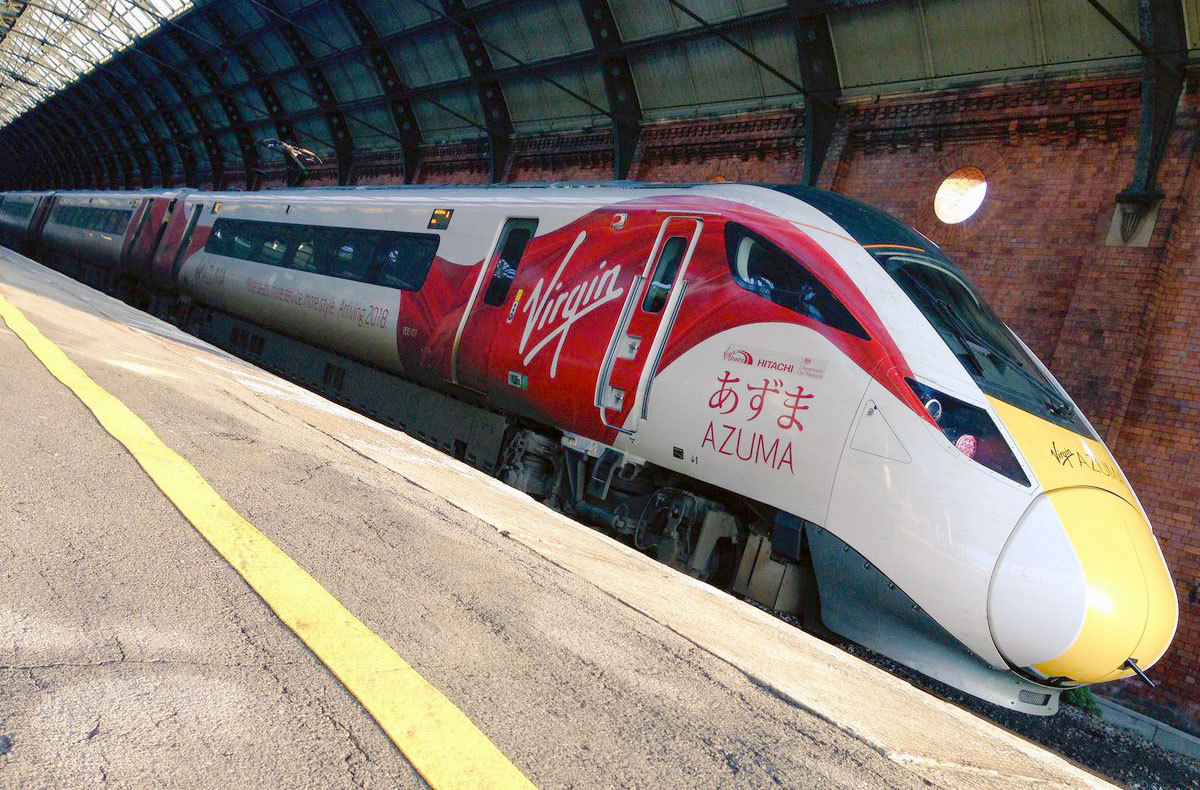 As well as speeding up journeys and boosting capacity out of King's Cross by 28% at peak times, the Virgin-designed train will usher in a new era of comfort and style.
It has taken its name from the Japanese word for "East", in homage to its Japanese bullet train technology and the iconic east coast route where it will operate. The Azuma being tested today was a 9-car bi-mode train capable of travelling on both electric and diesel power.
It travelled north of Newcastle for the first time at 12.00, travelling over the iconic Royal Border Bridge in Berwick-upon-Tweed and then over the Scottish border itself at 12.45. It arrived at Dunbar Station, where it was met by a piper as it pulled into the platform shortly after 1pm before departing four minutes later to travel south to Doncaster.
Virgin are introducing the Azumas in conjunction with the DfT. The 65-strong fleet must undergo a rigorous test programme ahead of entering passenger service next year.
---
In social media:
Hello #Scotland! ???????

Watch our @Virgin_TrainsEC Azuma cross the border for the first time yesterday on a test run. pic.twitter.com/NJ5QPXvcrM

— Hitachi Rail Europe (@HitachiRailEU) August 17, 2017