Railcolor News' Expert subscribers got the scoop first. At the end of February, a EuroDual locomotive of Captrain was disembarked in the port of Hamburg. Now we bring you pictures of the journey towards its final destination: Captrain's base in Pirna.
We thank Christoph Noack, Andrés Martinez, Florian Haensel and Sebastian Heilander for sharing their pictures with us. Thius article was first published on 06.03.2020 and updated on 12.03.2020.

On 01.03.2020, the 159 001 captured by Christoph Noack while passing through Dresden station as part of a Captrain freight service: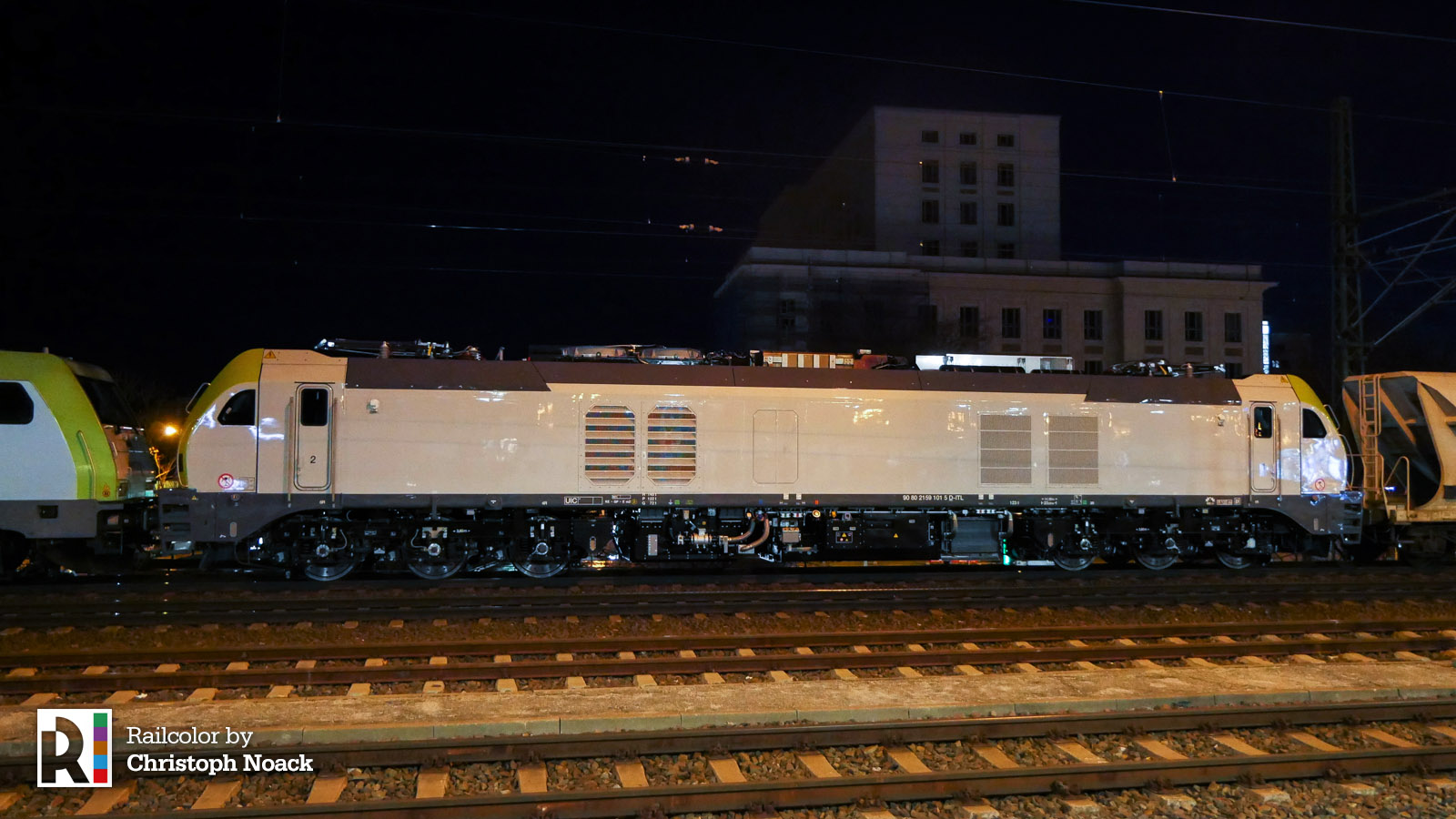 Only two days later, on 05.03.2020 the vehicle was spotted already in Pirna, where Captrain's depot is based. And here's the news, it was already sporting the operator's logo on its sides: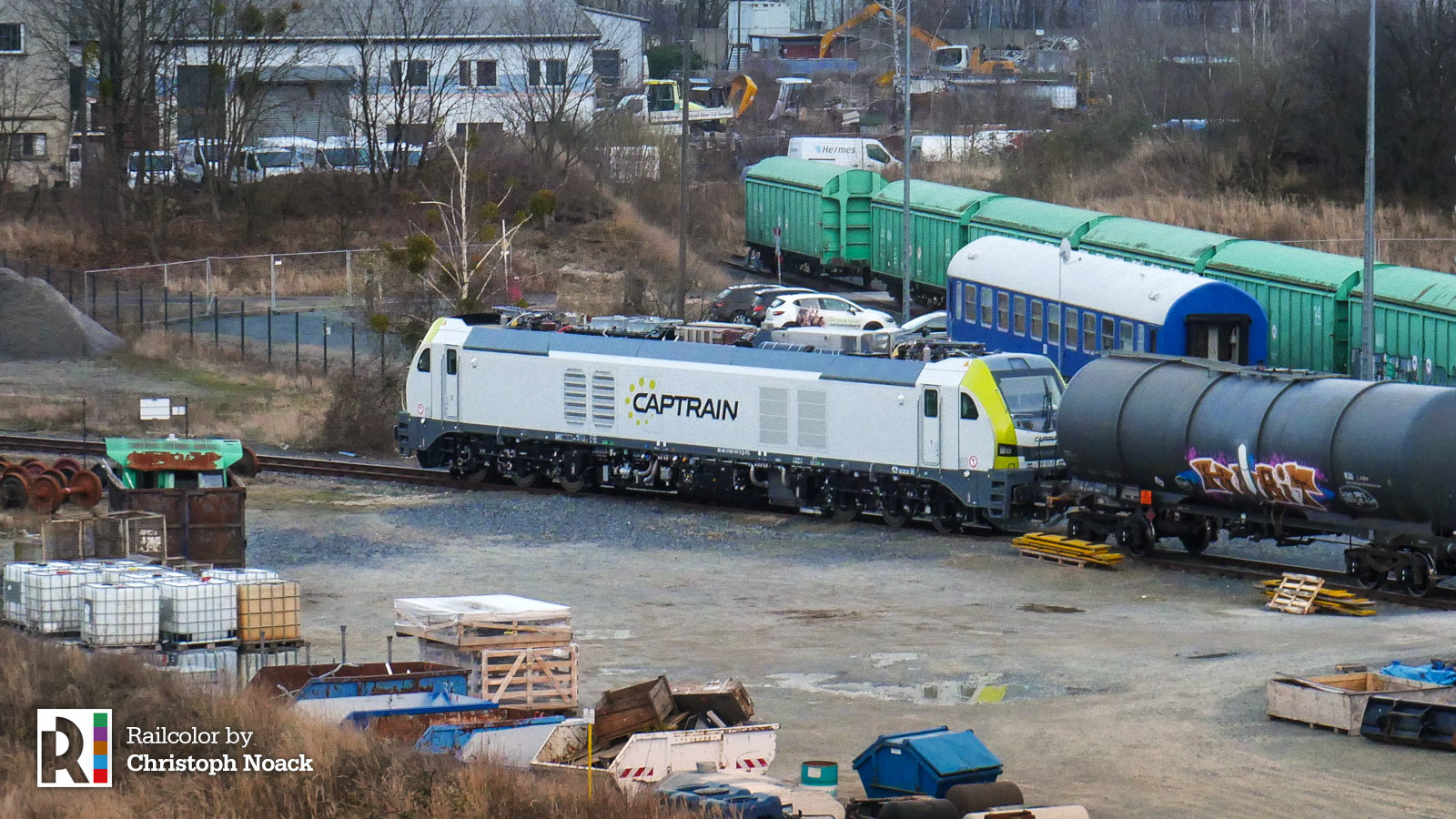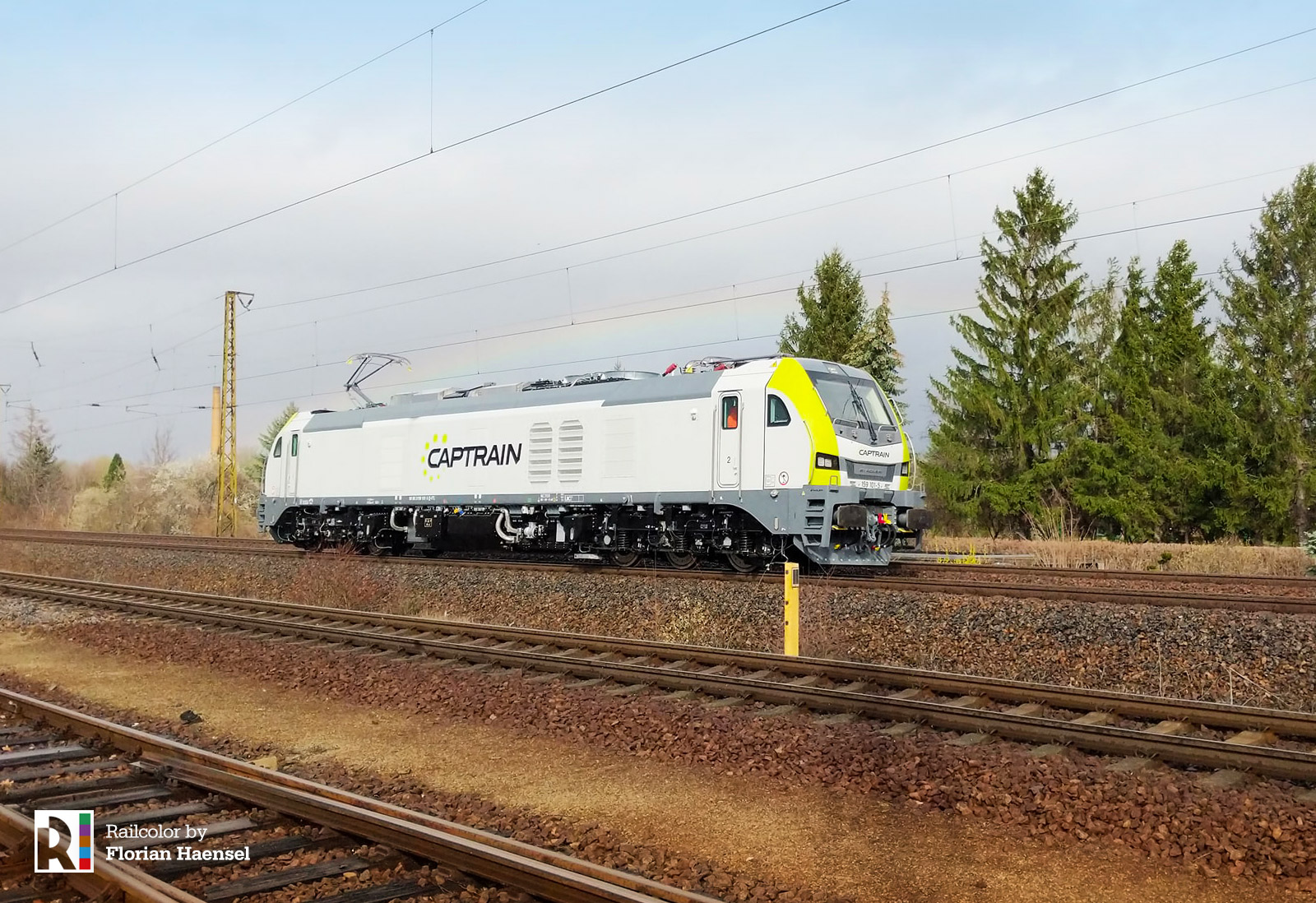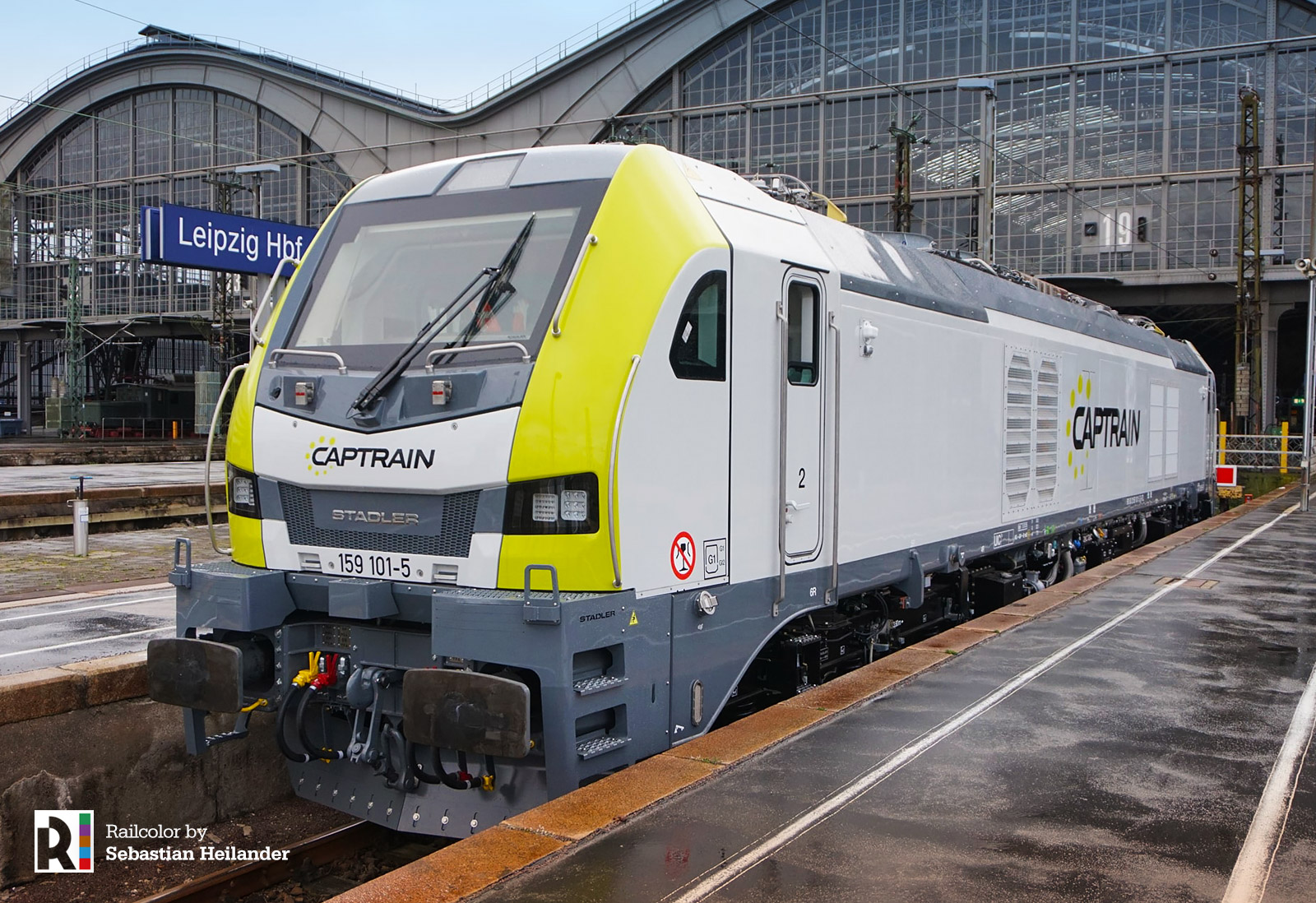 With all these preparations in place, and the EuroDual officially authorized for use in Germany for both HVLE and leasing company ELP (and its client HPPI), it seems that it is only a matter of weeks, if not days before we see the first silver-lime EuroDual entering service. Until then, we leave you with…
…a postcard from sunny Spain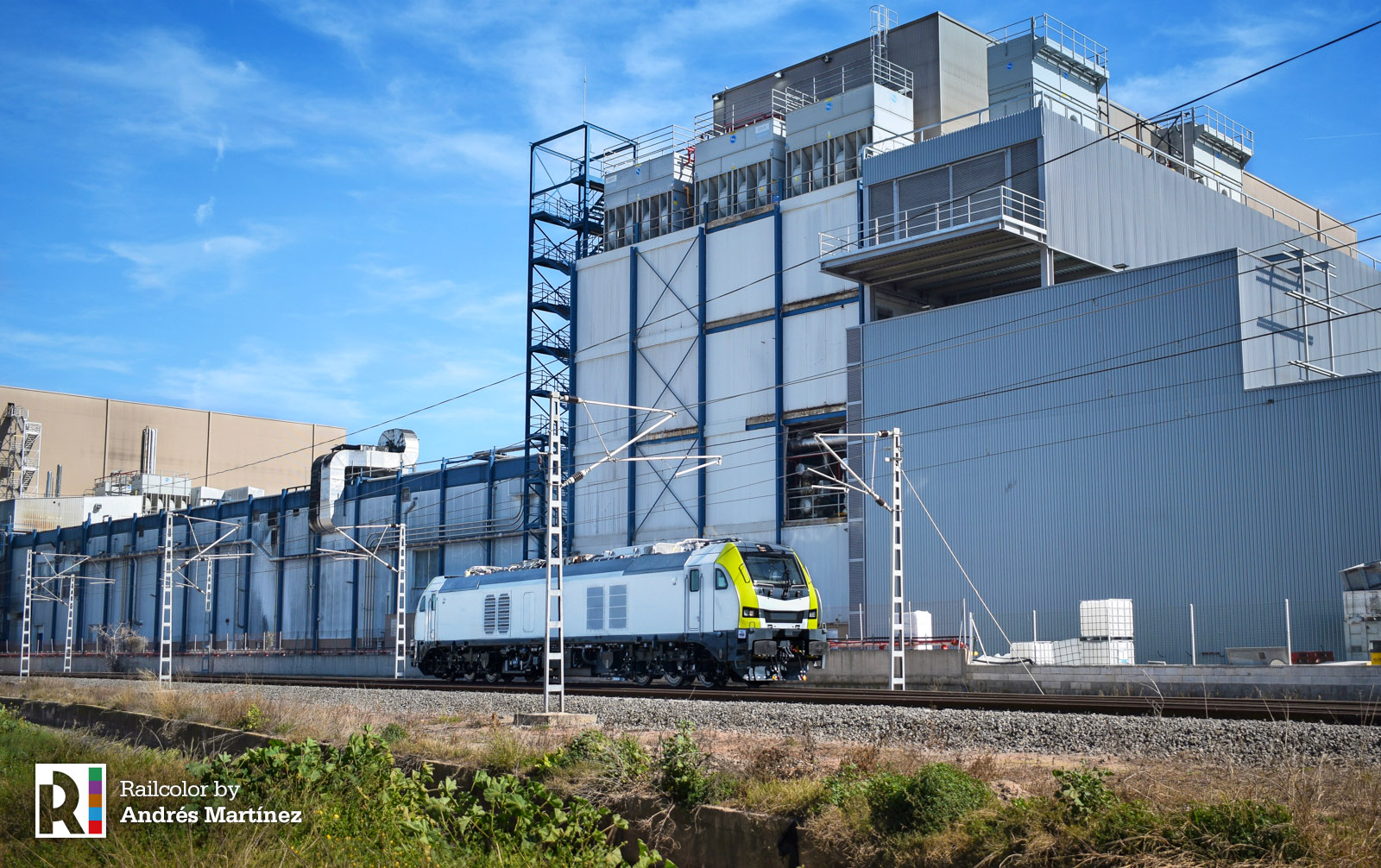 Meanwhile, in Albuixech near Valencia, Stadler is advancing its EuroDual production for Captrain. An unmarked unit was spotted on the test track just outside the factory on 27.02.2020 by Andrés Martinez.
How it's made: The EuroDual
Oh, and by the way, our team at Railcolor News knows the Stadler factory near Valencia well. If you too would like to get acquainted with the EuroDual production process which takes place there, be sure to have a look at our Expert article which gives you an exclusive preview of the process, first-hand:
[EU / Expert] Inside Stadler Valencia: The ELP EuroDual – video, construction, details