We mentioned its disembarkation, then it arrived in Pirna, and afterward, we saw it running as a light engine. But these six-axle beasts are made for hauling heavy freights, so now its time for some action-packed trainspotting.
This article was originally published on 27.03.2020 – and updated on 17.04.2020 (new picture added). We thank Edgar Kirsche (@eisenbahn_minuten) and Bastian Brattke (@schnellfahrstrecke) for sharing their pictures with us.

Update 17.04.2020
Time for a fresh update! While 159 102 is already in Germany,  159 102 is working hard. Sebastian Brattke brings us this nice view from Berlin Wuhlheide, showing the locomotive with a train from Berlin-Nordost to Mühlberg on 14.04.2020: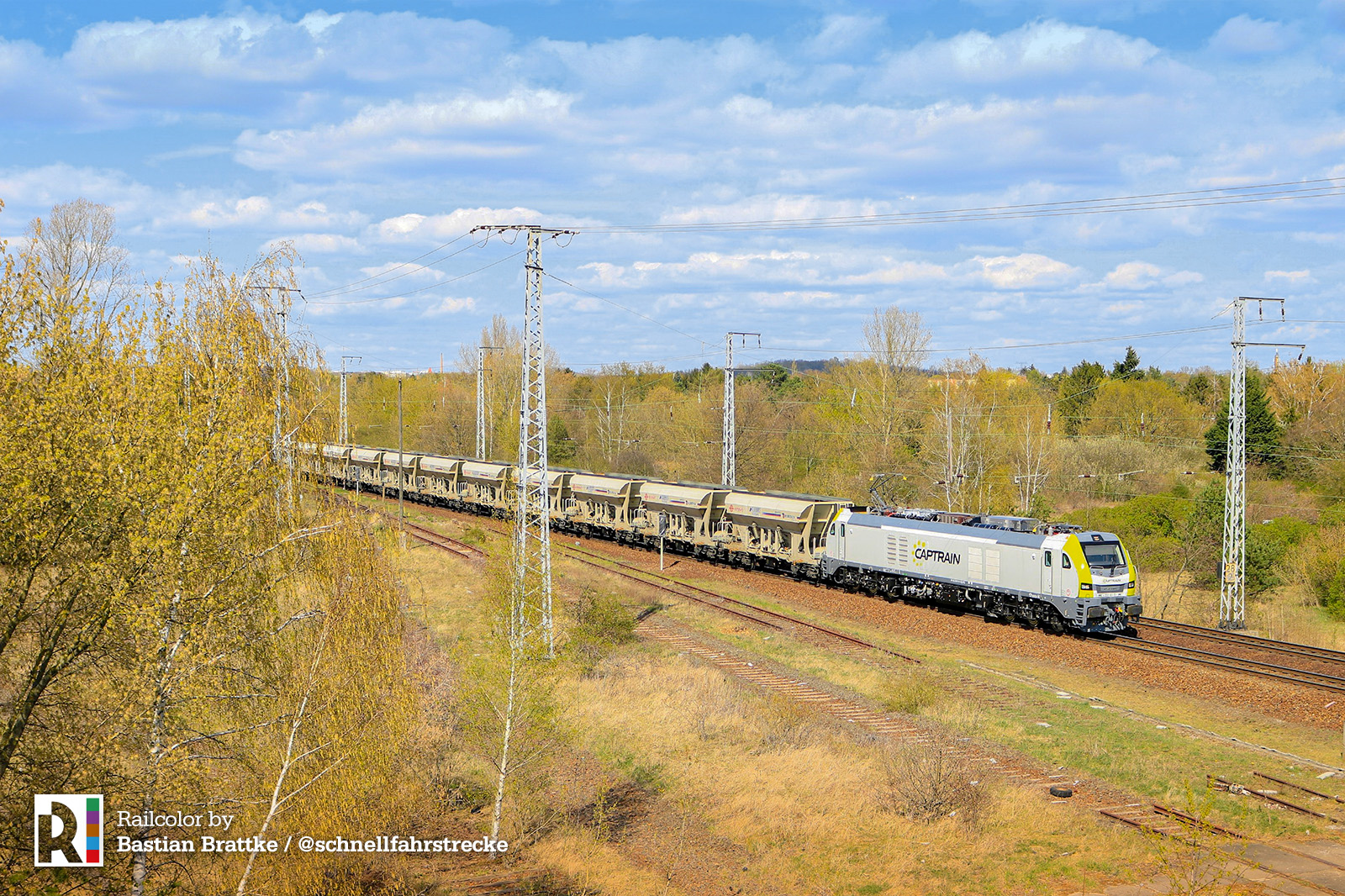 Original article:
On 19.03.2020, Captrain's EuroDual Number One – 159 101 – was spotted in Berlin Nordost with freight service DGS 99764 and no catenary above. That's right, this calls for diesel power: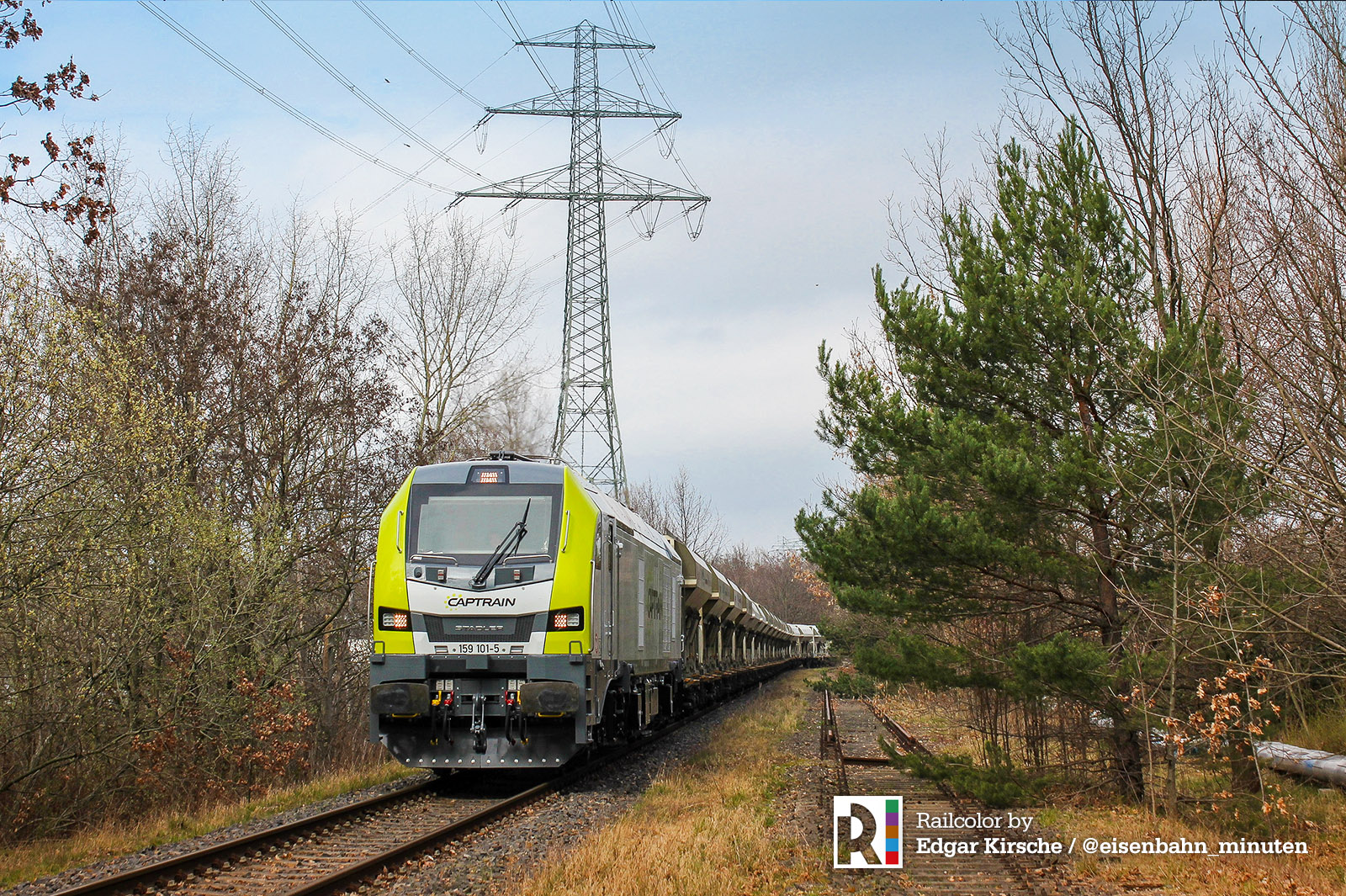 Have a nice picture of this or any other new locomotive you'd like to share yourself? Don't be shy and send it to us – we'll be happy to add it to the article and share it with the world!