'CityJet eco' is the name ÖBB gave to its Desiro ML electric multiple unit with battery pack (BEMU). We had the chance to inspect unit 4746 049 during InnoTrans 2018. Since then, Railcolor News has been closely following the project with the official presentation, as well as test rides covered on our site. Now, Siemens informs the BEMU has been granted certification for regular operation in Austria.
On 24.08.2019 Siemens announced its CityJet eco had reached a new milestone: the successful homologation of the train for use in Austria.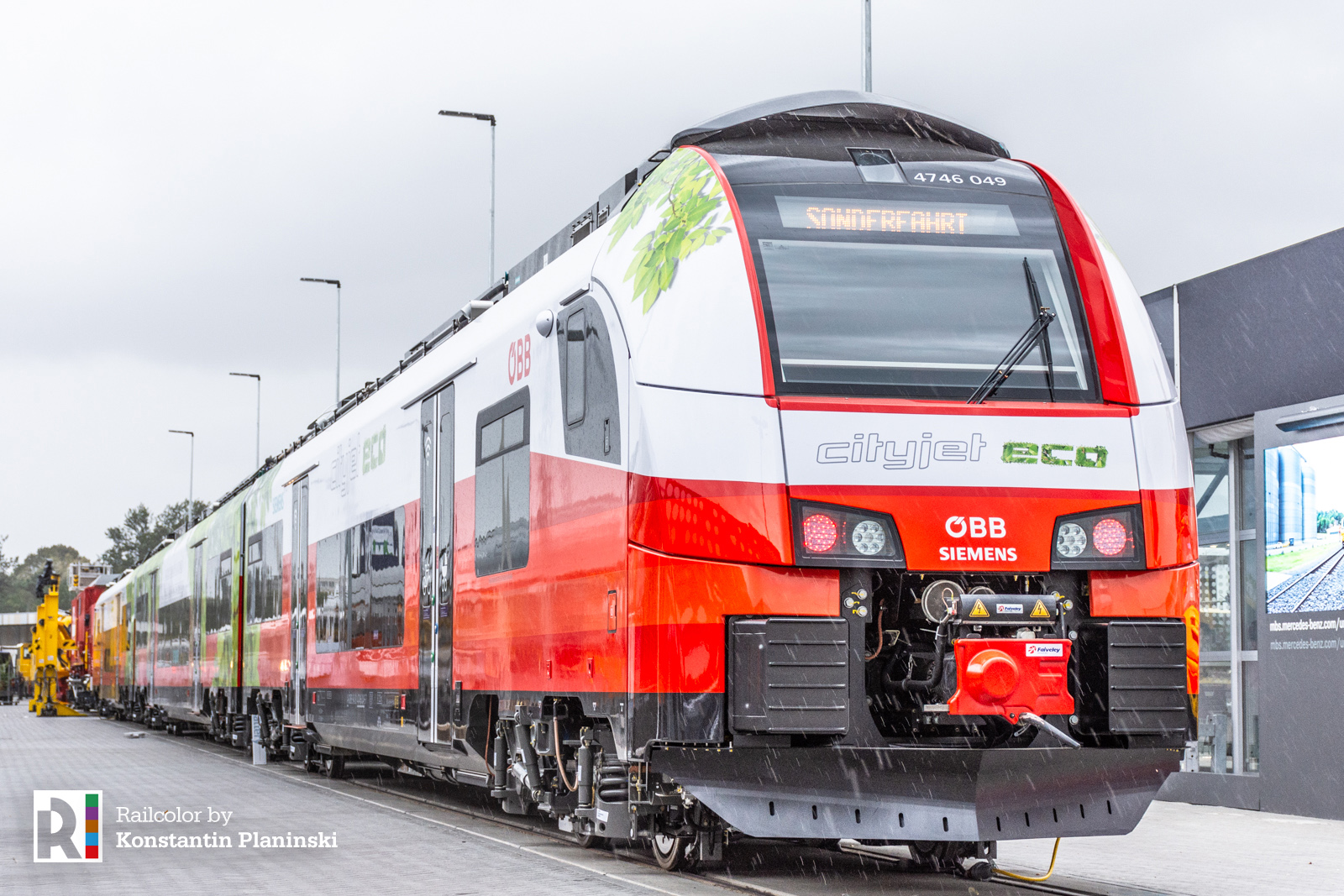 What's more, the BEMU prototype is expected to enter passenger service already on 02.09.2019, which is just a few weeks away. To mark the occasion, a ceremonial key has been officially handed over to ÖBB at the station of Sigmundsherberg (AT):
Hurra – Die Zulassung ist da! Grünes Licht für den Fahrgastbetrieb, ab sofort ist der #cityjeteco mit Fahrgästen unterwegs. CO2 wird eingespart, die Umwelt atmet auf! @unsereOEBB @SiemensMobility @Siemens_Austria @lschleritzko @GarstenauerK pic.twitter.com/n5JXpSO2BA— MichaelBraun (@braun_at) August 24, 2019
BEMUs in Europe
At the same time, another BEMU concept is currently being tested in Germany. This is Bombardier's prototype of a new electro-hybrid Talent 2 EMU. Trial operation is set to be carried out in cooperation with DB in the Alb-Bodensee region. Check out our recent article for more up-to-date details on that project.
Social media
Next milestone reached in our joint project Desiro ML ÖBB Cityjet eco w/ @unsereOEBB! The battery driven EMU got the homologation and is starting passenger service beginning of September, bringing more #sustainability to non-electrified tracks in Austria. https://t.co/p0yUJT813g pic.twitter.com/hnRhgKxZ2h

— Siemens Mobility (@SiemensMobility) August 24, 2019