Perhaps you have already seen the 'Düren' Vectron for RTB Cargo? Now the second one – 'Salzburg' – makes its appearance.
Recently, another RTB Cargo locomotive debuted its new Railcolor livery in commercial freight traffic. This is 'Salzburg' – the Railpool owned 193 810, which RTB Cargo is hiring. This Monday the locomotive was seen in Pengersdorf (AT), pulling LTE train 40590 on the way to Germany.
Unfortunately, the stickers on one front are still missing, these will be added later.
We thank Christian Blumenstein for sharing his scenic photograph of the train with us: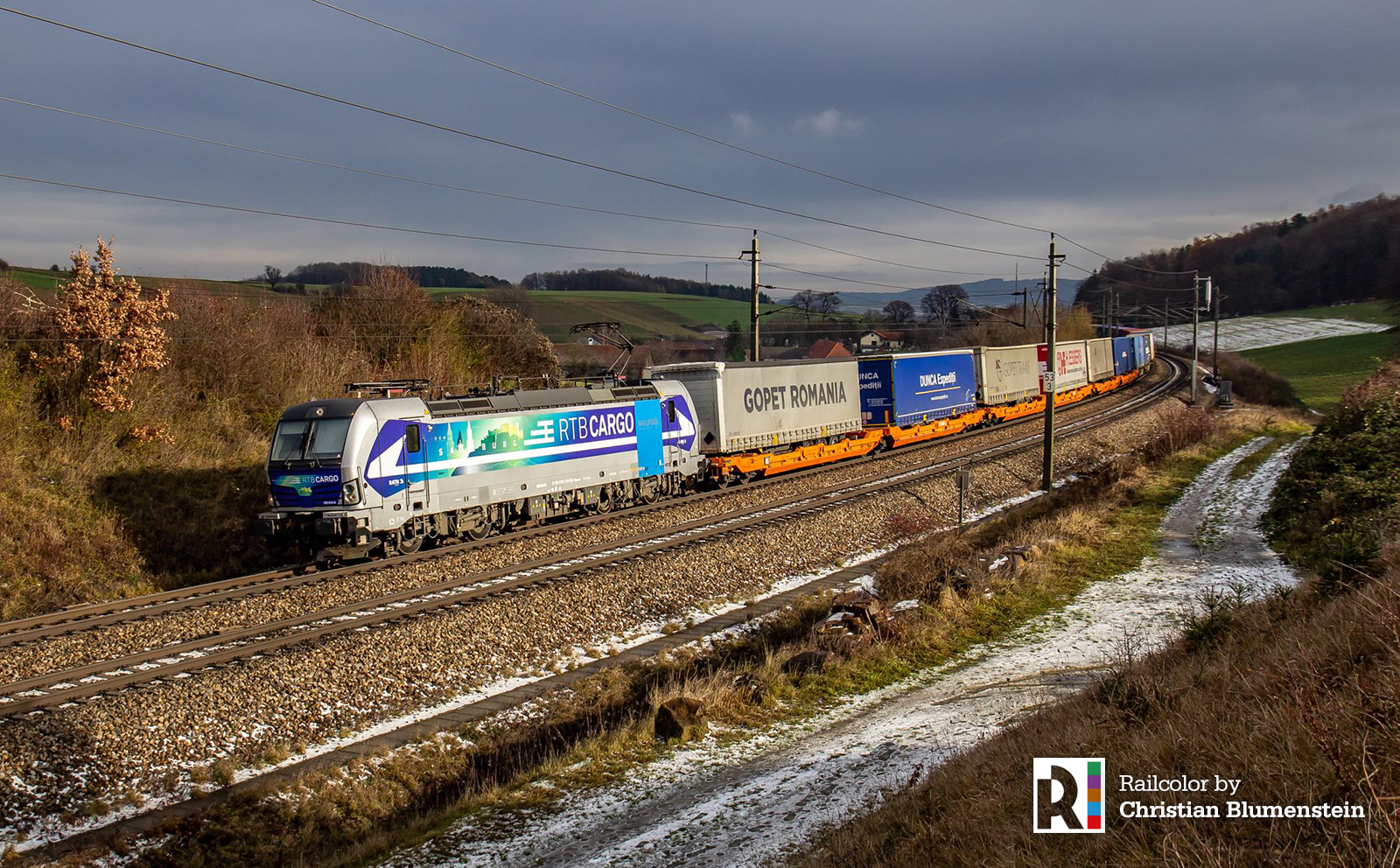 Railcolor Design on Flickr
If you'd like to enjoy some more beautiful images of this or any of the other Railcolor Design locomotives, check the Railcolor Design group on Flickr. And don't hesitate to add your own photos!