Vossloh has completed the transformation of the second DE2700 diesel locomotive for Hector Rail. The Swedish freight operator acquired five such locomotive at the end of 2017 for services in Germany. Earlier this year, the DE2700-11 became 'Thor' – which is now joined by another 'powerpack': This is 861.002 'Hulk'.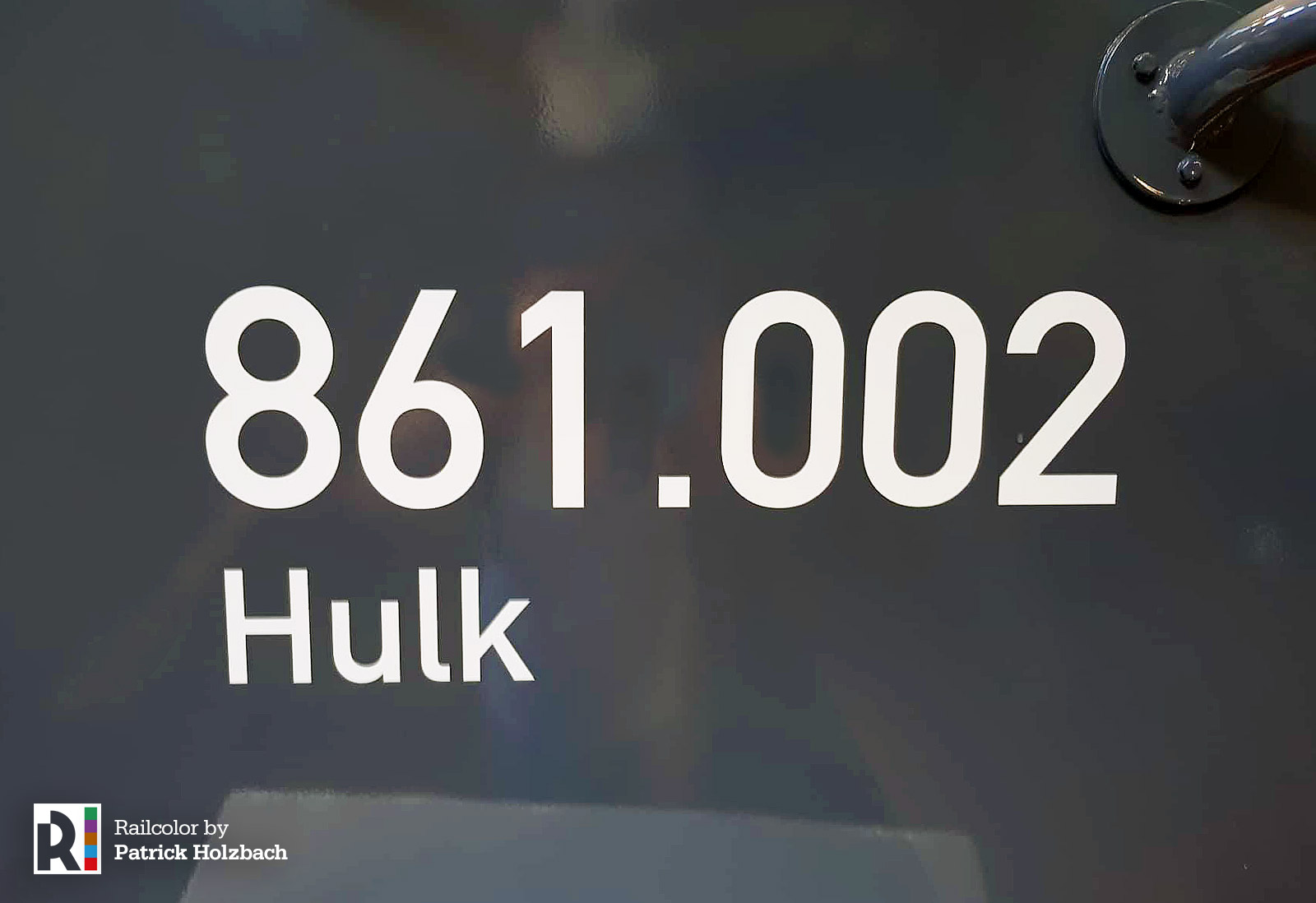 There are twelve DE2700 six-axle diesel locomotives, of which DE 2700-04, -07, -08, -09 and -11 are owned by Hector Rail:
Hector Rail 861.001 = 92 80 1251 011-3 D-HCTOR = Thor
Hector Rail 861.002 = 92 80 1251 008-9 D-HCTOR = Hulk
Hector Rail uses the locomotives on non-electrified track sections between Nossen and Coswig for example, pulling mineral oil trains.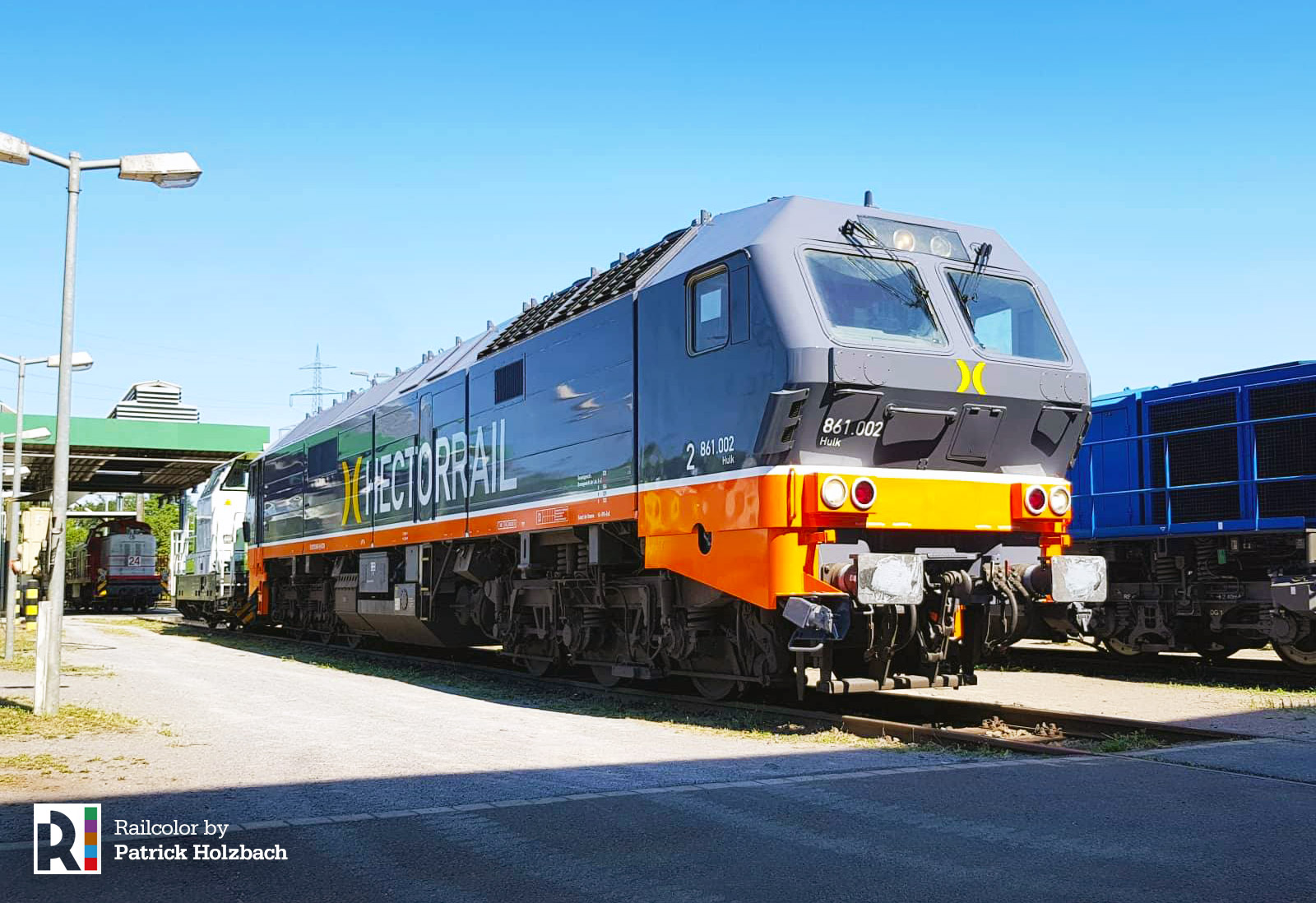 Update 31.07.2018: two super heros – one image: