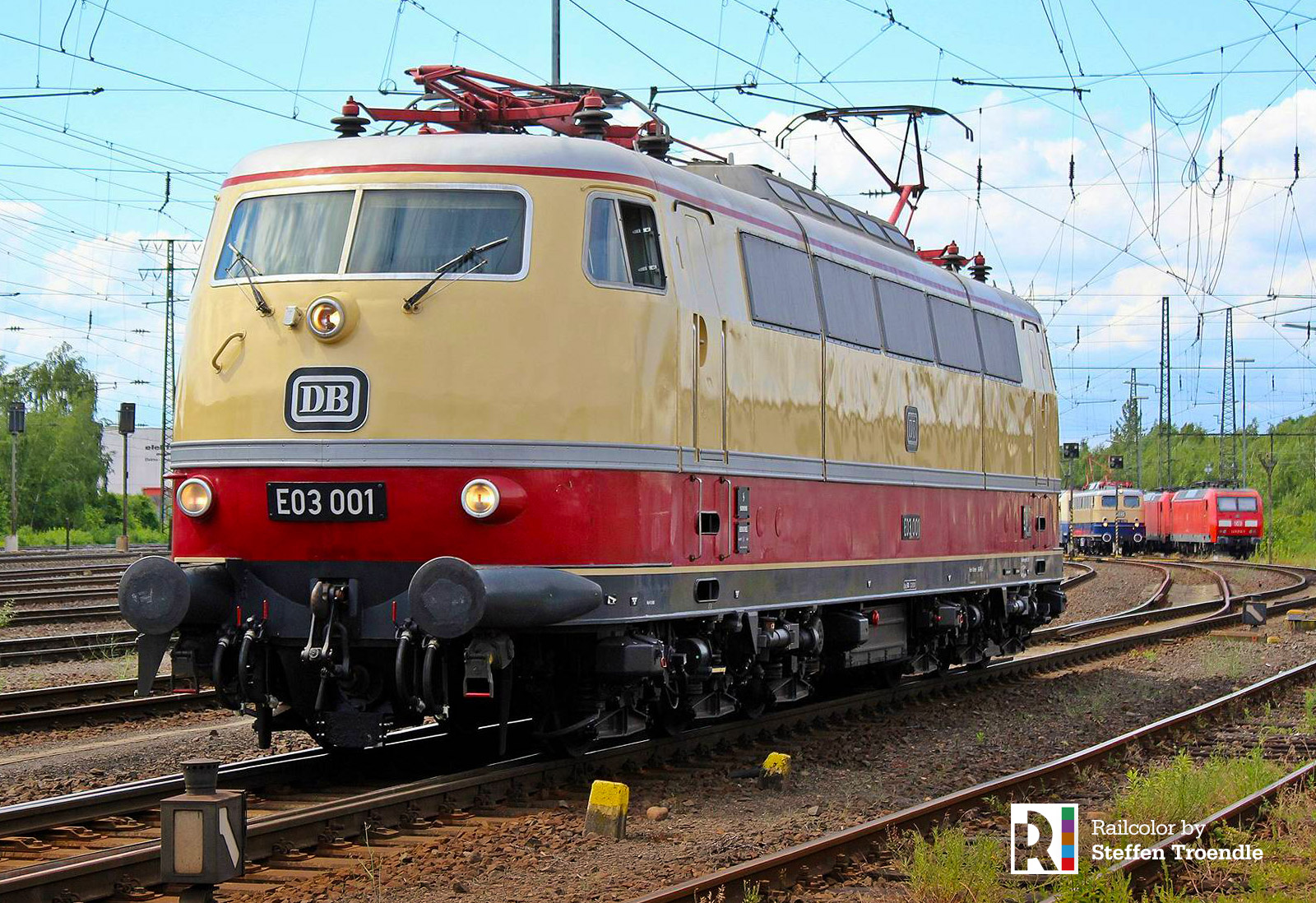 Last week, the annual 'Sommerfest' took place in and around at the DB Museum in Koblenz-Lützel. This museum is home to almost any 'old skool' type of locomotive of the former Deutsche Bundesbahn and its predecessors. Series 103, 110, 111, 113, 140, 141, 150, 181 and 184 locomotives are on display for example, often meticulously restored and in their original livery. These stand side-by-side with a E18, E44 and E60 and several steam locomotives. An impressive collection.
We thank Steffen Troendle for the images
The 'Sommerfest' weekend is not complete without a parade of these locomotives and special guests. This year the our spotlights are aimed on two locomotives that paved the way for high speed train travel in Germany: The E03 series first prototype locomotive E03 001 from 1965 and the 103 220 in its exotic 'Touristik' livery.
E03 001 operational again
E03 001 came back to Koblenz in March of this year, after a complete overhaul in Hamburg-Eidelstedt. It was the final chapter of a three year period of hard work by many volunteers to get the machine running again. After succesfully completing the delivery run in May the unique locomotive is fully operational again, for the next eight years.
103 222 repainted
Just before the summer weekend parade, the 103 220 transported from Siegen to Koblenz. In Siegen the locomotive, that was withdrawn in 2001, got a full repaint in special 'Touristik' livery – a unique paint scheme that was only used for this one electric loco and two 218 series diesels. The 220 is not operational.