After wearing its original DSB color scheme for 4 decades, it was time for a change: MZ 1459 is the first locomotive from the iconic Danish MZ class to go all red, in compliance with the DB Cargo branding. The change happened after a complete revision and Viktor Molander was kind to share some beautiful photos and further details about the restoration process of the shiny NOHAB diesel beast.
Initially, the IV generation MZ locomotive was sent to Tågab in Kristinehamn, along with two other Danish diesels – MY 1101 and 1135. There, the MZ had its bogies and generator replaced, including other minor repairs. Afterwards, the locomotive was sent to Tågskadecenter in Tillberga, where repairs on the body work were carried in order to remove dents and rust. Once complete, the diesel was sent back to Tågab for some further minor works, after which the new paint job and decals were applied in the company's new paint box installation, which is used not only for Tågab's own rolling stock, but also for locomotives and wagons of other train operators from Sweden, Norway and Danmark.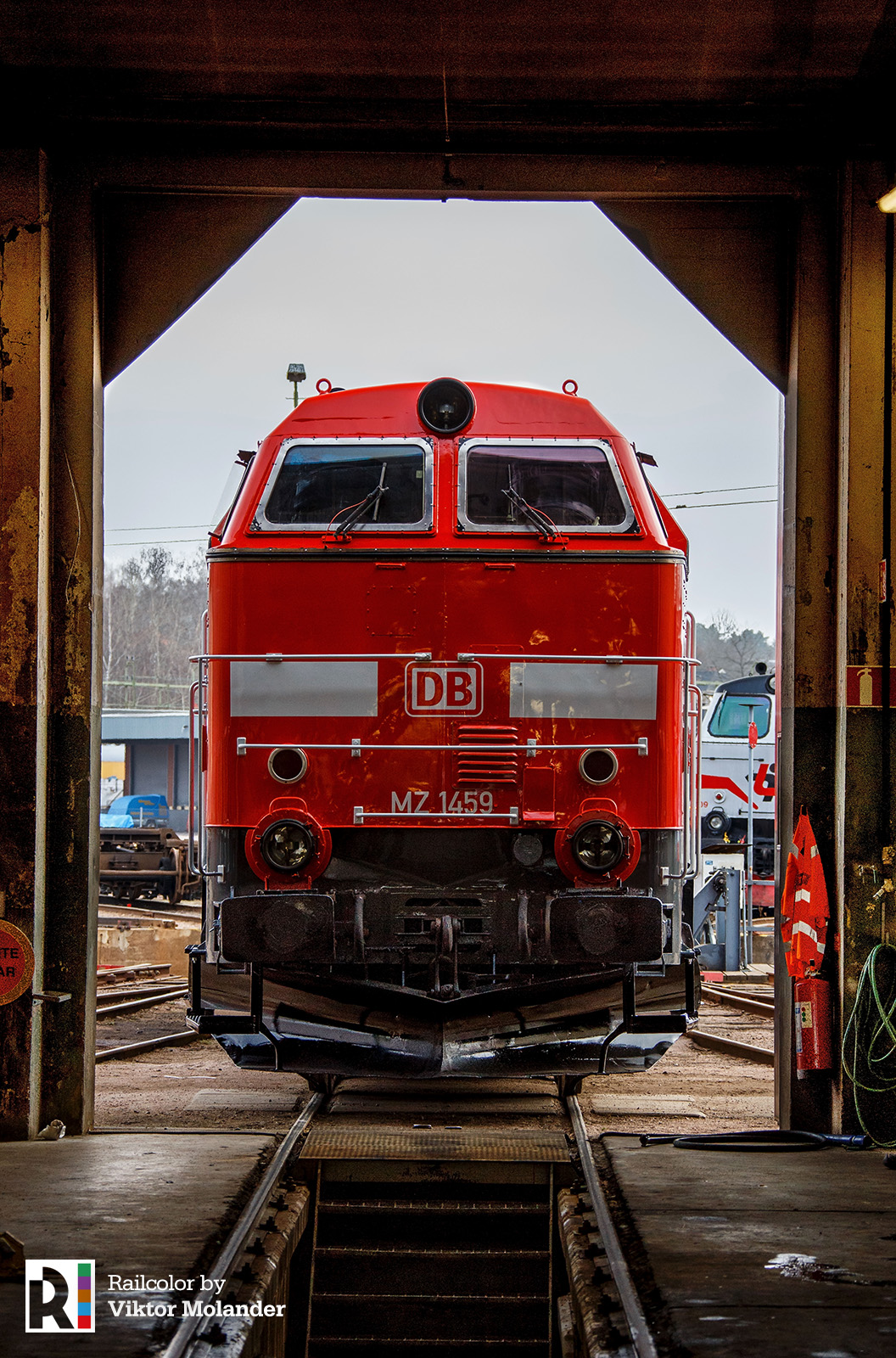 When ready, MZ 1459 was sent out to prove it's capabilities in a test train, along with it's Swedish brother TMZ 108. On the picture below, you can observe Tågab GT 48728 from Kristinehamn to Hällefors passing through Nässundet with both locos leading.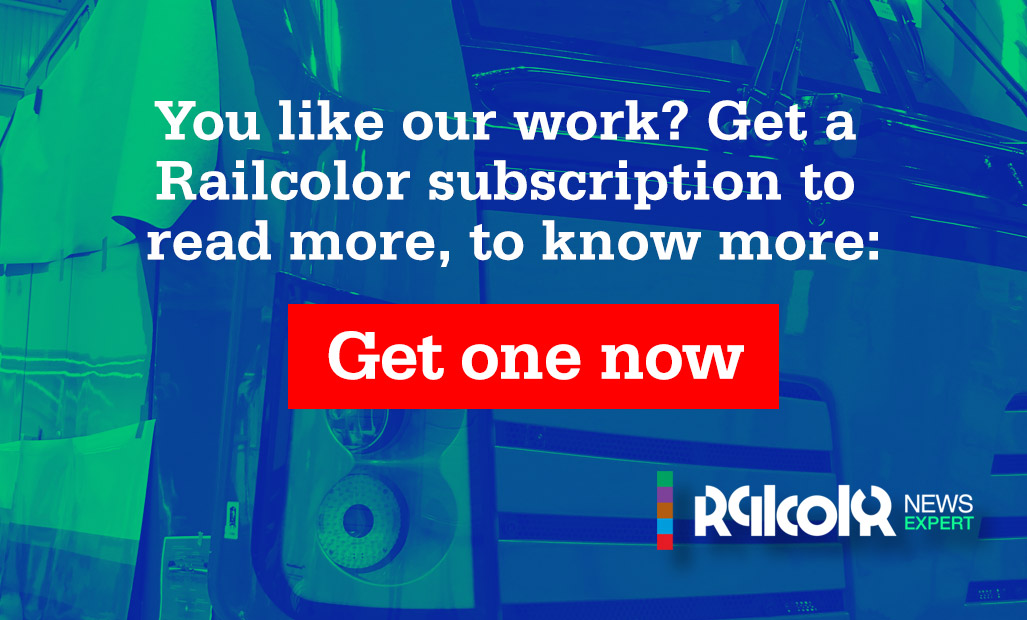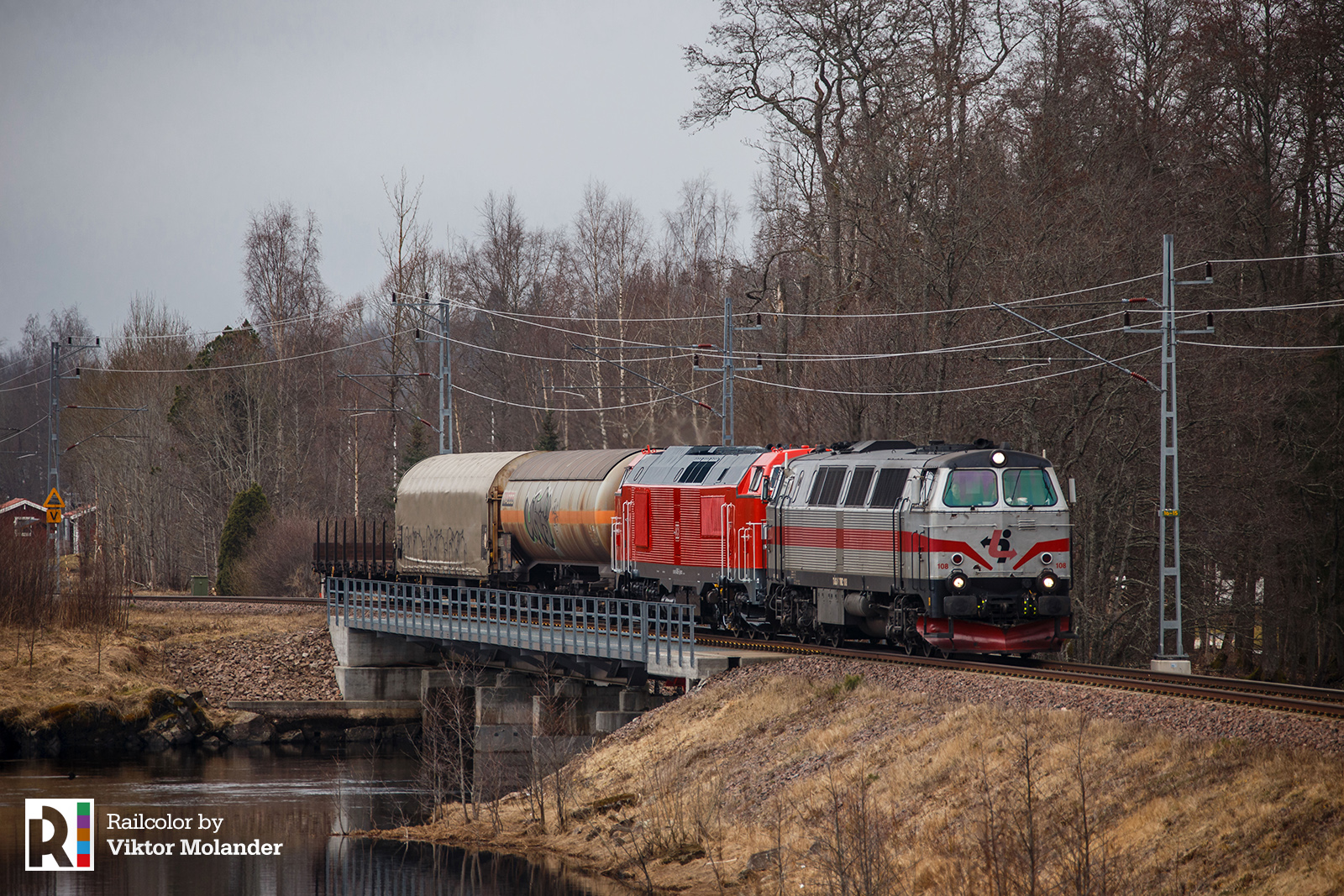 Update: Here is an interesting video that shows MZ 1459 already in Denmark, rushing through Roskilde while pulled by a class 185 TRAXX electric locomotive.
DB Cargo Scandinavia plans to have all its MZ units revised and repainted by Tågab in Sweden. And while MZ 1459 has returned to Denmark, MZ 1449 is currently in Kristinehamn, getting reday for a full revision and DB red paint job.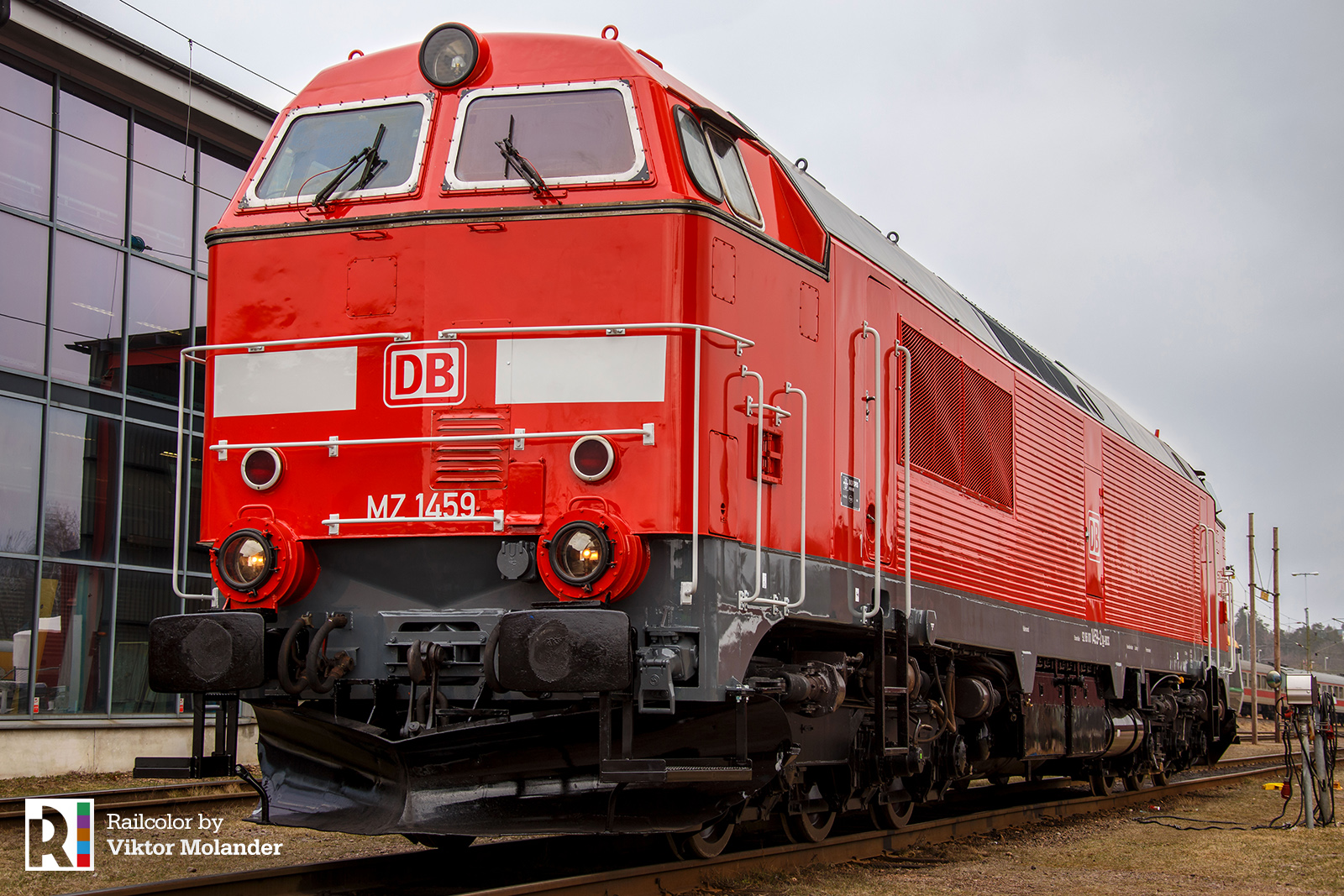 An inquiry on Jernbane.net shows that the MZ 1459 was originally delivered to DSB on 07.03.1978. Starting from 2001 it was consecutively transferred to Railion Denmark, DB Schenker Rail Scandinavia and finally, in 2016, to DB Cargo Scandinavia. Here are the tech specs of the 4th generation unit:

Dimensions: 21 m length / 4,26 m heigth
Weight: 123 tons
Engine: EMD 645E3: two stroke V20 diesel with an electric transmission
Maximum speed: 165 km/h
Power output: 2,867 kW
Wheel arrangement: Co-Co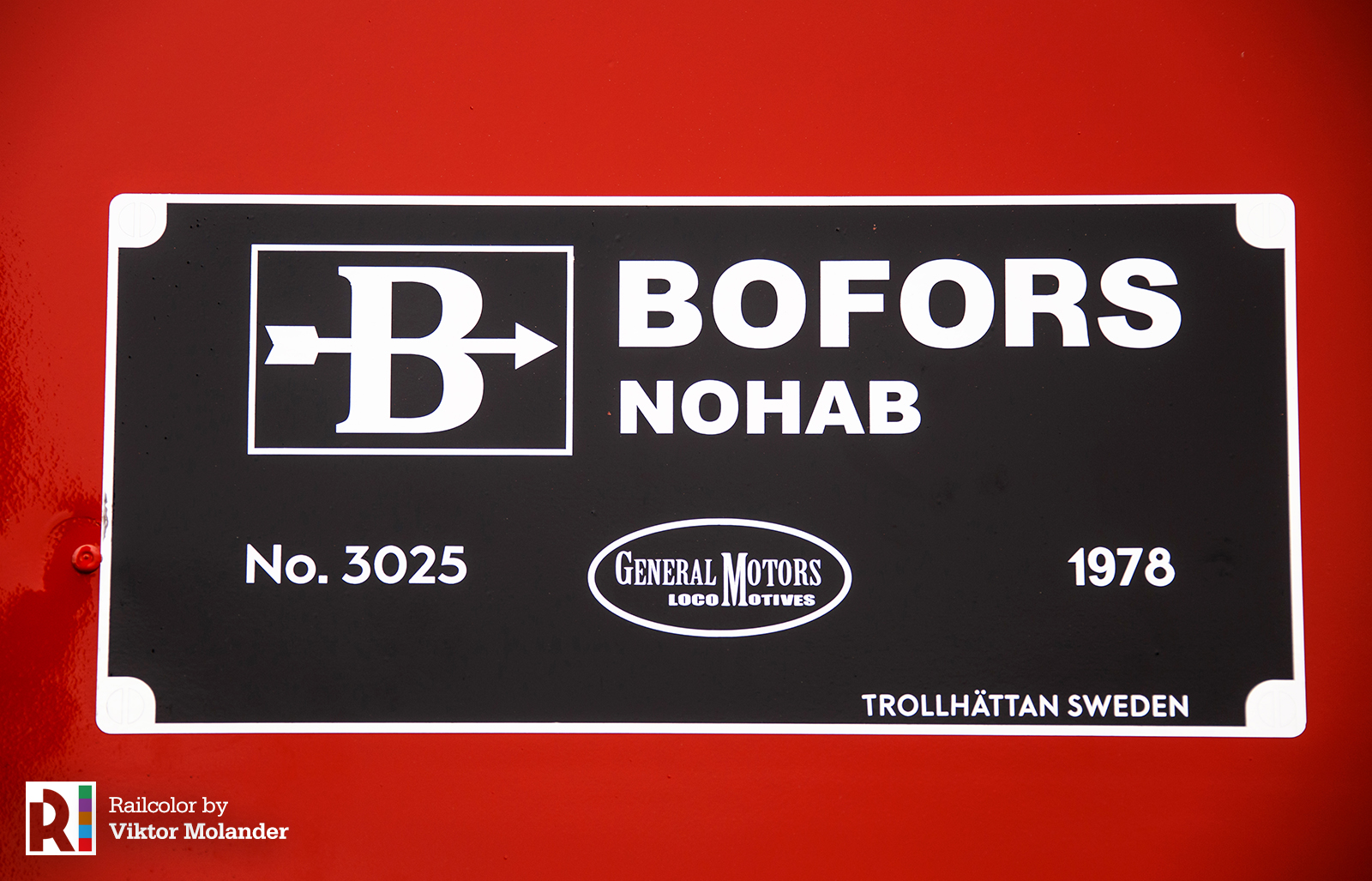 DSB operated a total of 61 diesel-electric locomotives of the MZ class. Built by NOHAB on a license by General Motors EMD in the period between 1967-1978, there were four sub-series, designated I – IV. The fourth (and last) generation, which MZ 1459 represents, was the most advanced one. It features some external differences compared to the previous versions, such as narrower cab windows. Equipped with a 20-cylinder diesel engine, also used for MZ III, this version had two important technical additions: an electric heating generator for train heating, as well as an electrodynamic brake.