advertisement

---
The end of last week marked an important milestone for Nordic Re-Finance (NRFAB). For the first time, the Swedish locomotive leasing company delivered traction for a client outside Scandinavia. This is SKPL of Poland. In this article, we follow the journey of the locomotives to Poland and shed light on their future.

Railcolor News thanks Konrad Czapracki (C-ARTon) and Piotr Radomski (Lokomotywownia Leszno) for sharing their excellent images of the locomotive transport in Poland.

A trip from Sweden to Poland
The journey started from Malmö, Sweden, on the evening of 24.11.2022. A total of six ex-DSB ME locomotives (ME 1511, 1503, 1505, 1532, 1517, and 1522) crossed the Øresund bridge and entered their former homeland, Denmark, led by a DB Cargo Scandinavia Br 185 electric. The first leg of the trip ended at the Danish-German border station Padborg, and from there, RailAdventure took over the transportation across Germany to the Polish border. On 26.11.2022, the locomotive train was already running behind SKPL traction. A classic electric and diesel loco combination (3E-100-030-1 and ST43-389):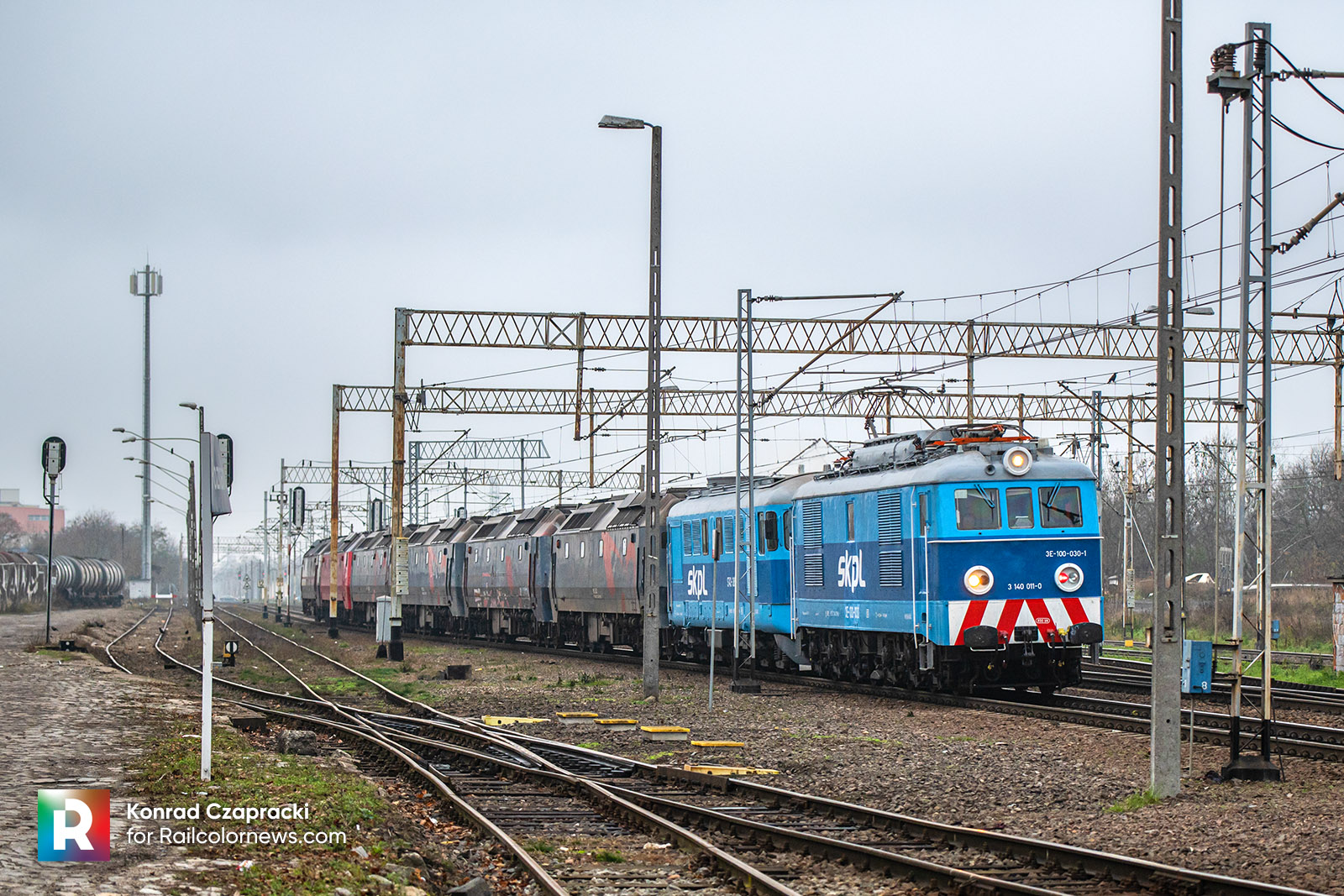 NRFAB's original plan was to deliver the first locomotives in the summer, but construction works at Świnoujście harbour delayed the delivery. Finally, transport by rail was chosen to transfer the six locomotives.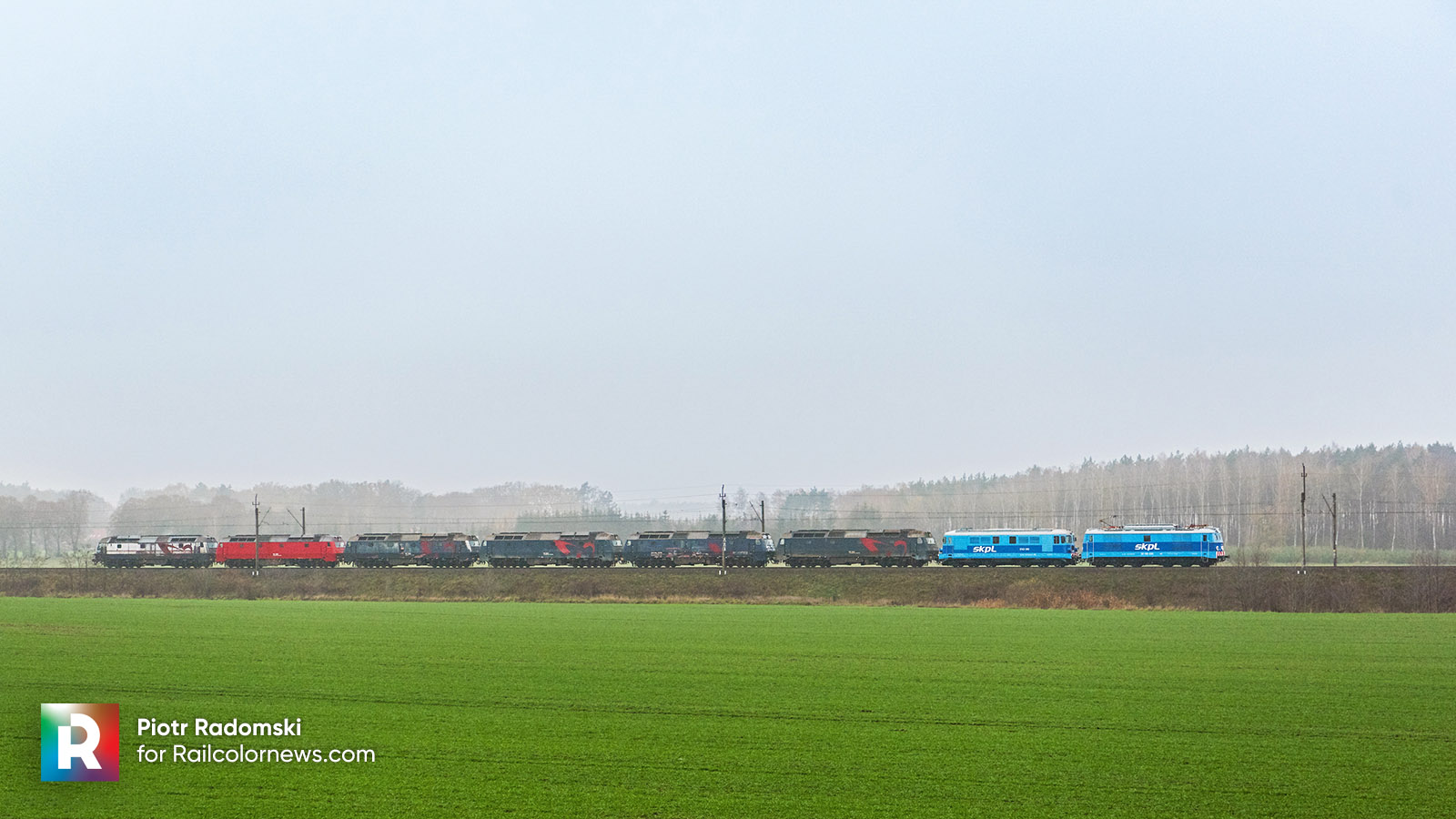 Curious fact: Did you notice something is missing? The snowploughs of the locomotives had been removed due to incompatibility with the German railway network gauge. According to Nordic Re-Finance, these will be delivered separately to Poland.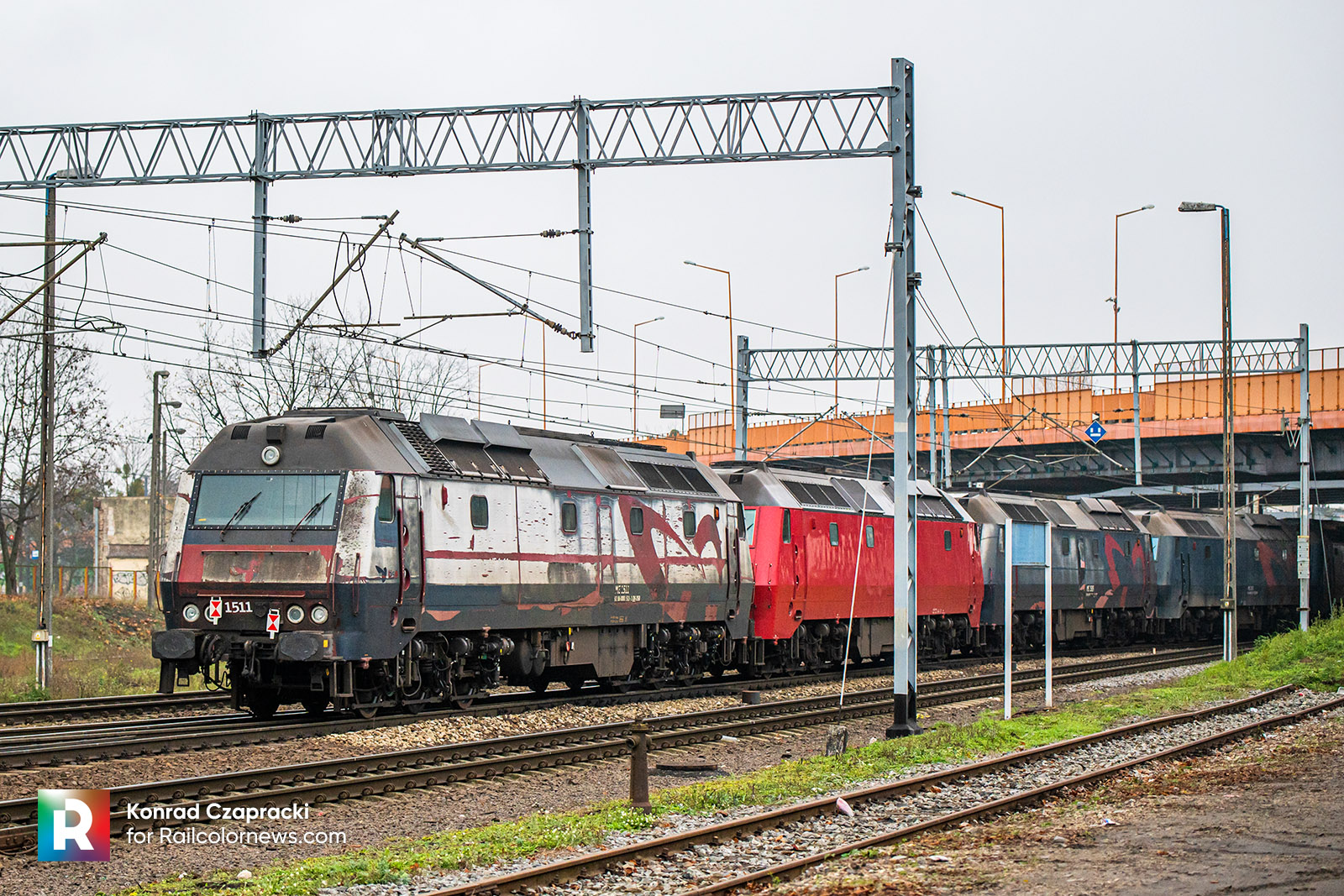 Close-ups of the locomotives follow in the slideshow below. A closer look at the visually neglected ME 1511 reveals that its bogies have undergone a thorough revision:
What happens next

Soon a new diesel-locomotive series will be formed in Poland, but certification and some technical modifications come first. We reached out to SKPL, who will be long-term leasing the MEs, for a comment. This is what they shared with us:
"With a diesel engine power of 2450 KW and power supply for coaches, the locomotives can be used for both freight and for passenger services. They are renewed according to maintenance plan and will also get SKPL design. Commercial operation will begin immediately after the completion of homologation, which is due in the first half of 2023. – Tomasz Strapagiel, CEO of SKPL
About SKPL
With its roots as a non-profit organisation established in 2001, SKPL is a Polish private railway operator with cargo and passenger transportation licenses. Its fleet consists, among others, of over 35 locomotives and 50 diesel multiple units. The company also provides industrial shunting services and has its own infrastructure maintenance division. In 2020, Railcolor News also reported on SKPL's acquisition of Dutch 'Buffalo' DMUs (also known as DM'90), which got a red livery design.
Video
This is what the train looked like passing through Hvidovre Fjern. in Denmark on 24.11.2022:
© Konstantin Planinski
---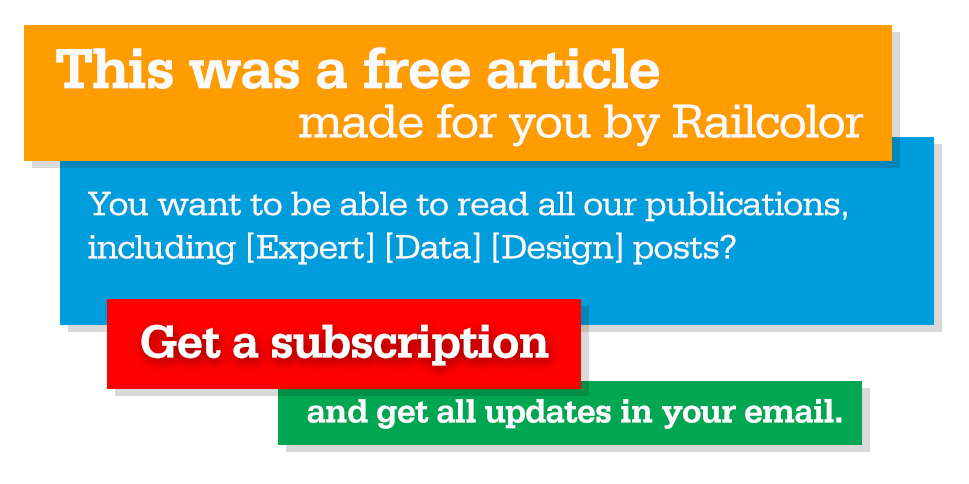 ---
Meanwhile, in Denmark, three extraordinarily colourful MEs are being leased by DB Cargo Scandinavia:
[DK] Litra ME: A colorful comeback with a trilogy of Danish fairy tales