With DSB anticipating the start of delivery of its brand new Vectron electrics later this year, some of the older locomotives of the company are now being sold. The 'Litra ME' six-axle diesels have been a backbone for the double-deck regional traffic originating from Copenhagen for some time now. But three such locomotives have been recently sold to Nordic Re-Finance from Sweden. One of them already has a new look. And a new operator is looking forward to leasing it.
We thank Viktor Molander for his picture support and information. Check out his Instagram profile for some railway action from Sweden.
Times are changing for DSB with an important fleet upgrade for the passenger state operator set to take place in the coming years. The decommissioning of its ME series ('Litra ME' in Danish) locomotives has entered a new stage – now some of these vehicles are being sold abroad. So far, just over the border, in Sweden: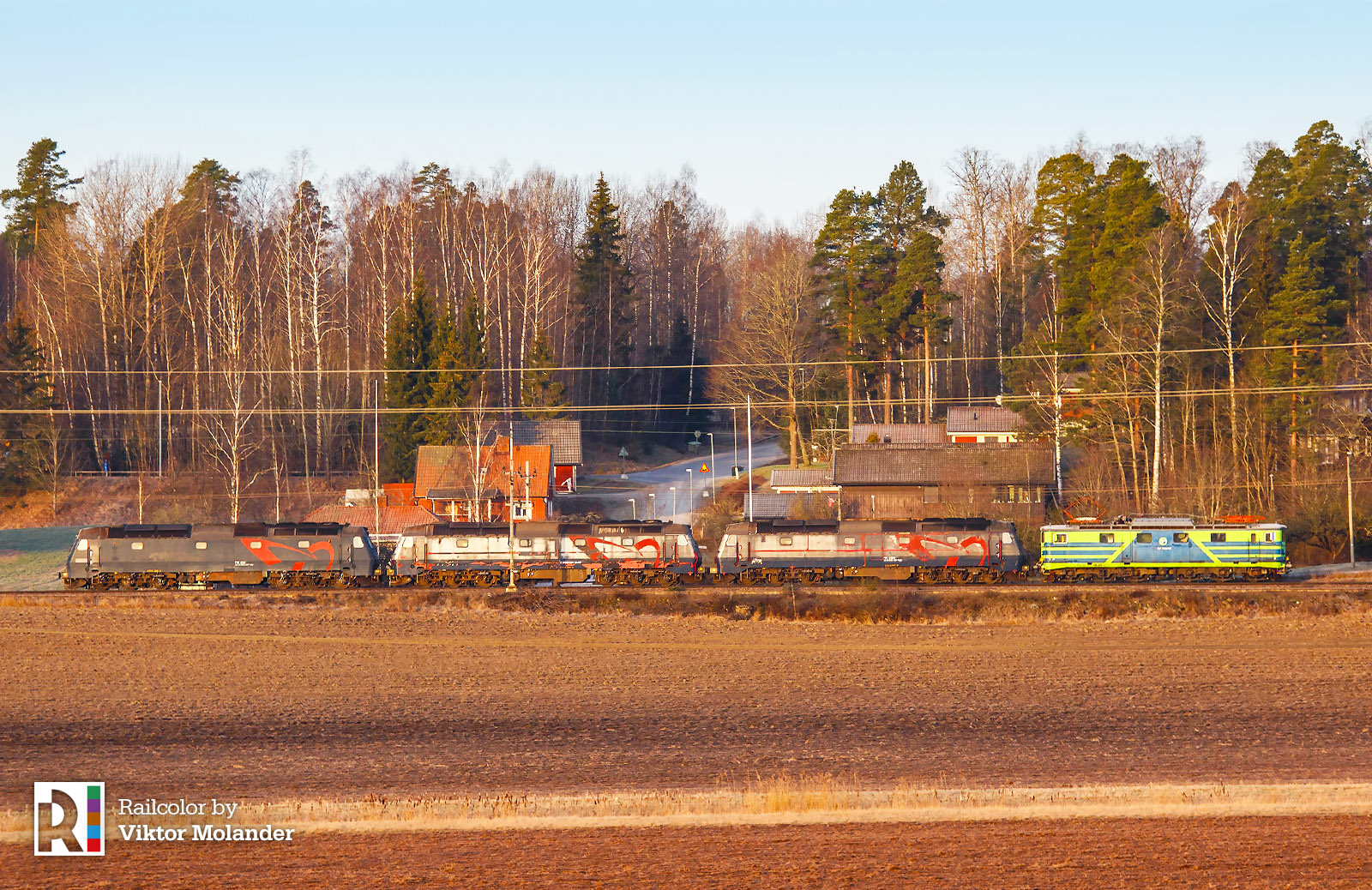 At the beginning of February, a total of 3 MEs (namely 1509, 1513, and 1527) entered Sweden through the Øresund Bridge. The vehicles have been acquired by Nordic Re-Finance, which is a Swedish lease company. With two of them having freshly revised bogies and one equipped with a revised engine with E3B modifications, seeing them in action is only a matter of time. Interestingly, the Swedish automatic train control (ATC) system is to be installed on all three units, while the Danish one will be also maintained until further notice.
In fact, 1527 has already been equipped with a fresh paint of coat in two tones – it now sports green cabs and gray body. And the Nordic Re-Finance logo has already be applied to its sides in yellow: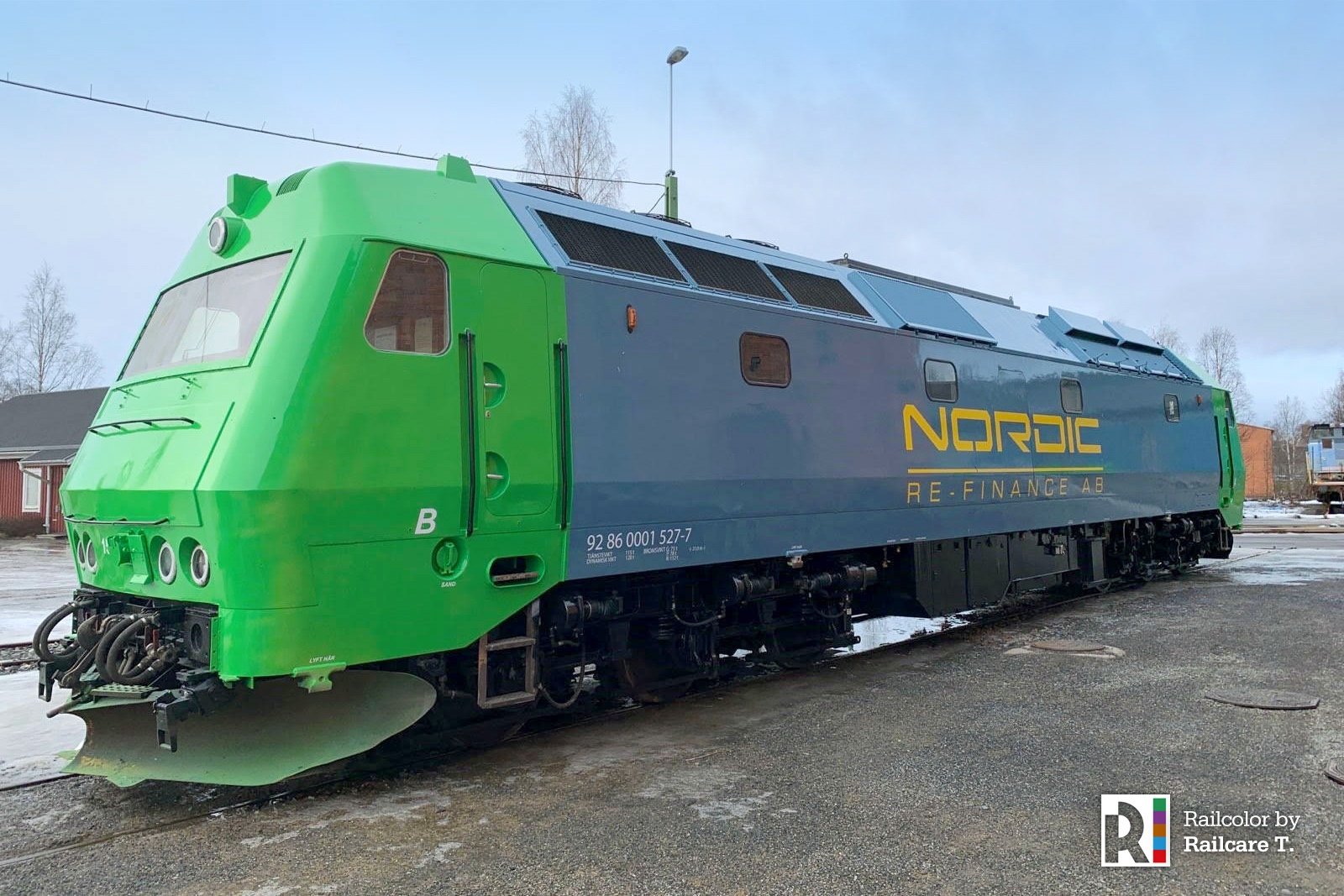 Thus, a new locomotive series has been introduced to Sweden, the locomotives are now part of the newly created class 'TMe'. 1527's full NVR-number reads 92 86 0001 527-7, as seen in the picture above. Last but not least, one of the three MEs already has found a lessor – this is Trafikverket, the Swedish Traffic Administration. It remains to be seen which clients will take over the remaining two units.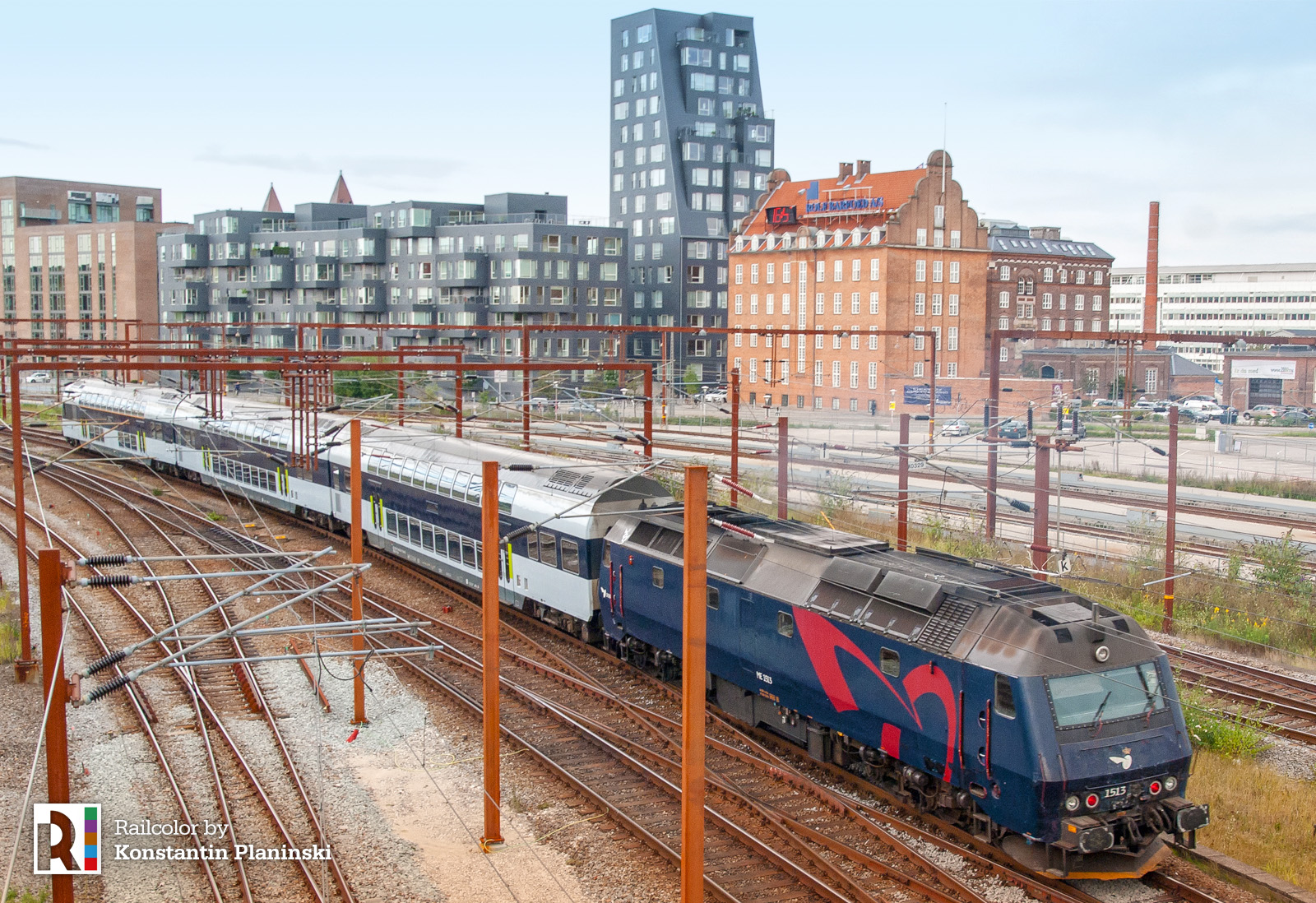 About DSB's 'Litra ME'
A total of 37 such locomotives were built and delivered by a consortium of BBC, Henschel and Scandia in the period between 1981 and 1985. These are their tech specs:
Wheel arrangement: Co'Co';
Power output: 2450 kW;
Top speed: 175 km/h;
Transmission: electric;
Weight: 115 t.