A certain man would say: 'I love it when a plan comes together'. It is so very true for this test train. The locomotive came from the UK, the coaches all the way from Spain – and they met in the Czech Republic.
Now a complete train, as it will enter service in the UK later this year, is making its rounds at the VUZ Velim test center. FirstGroup will operate them under the Transpennine brand name and calls this train in push/pull composition 'Nova 3'.
The BBC made a video report about the train testing.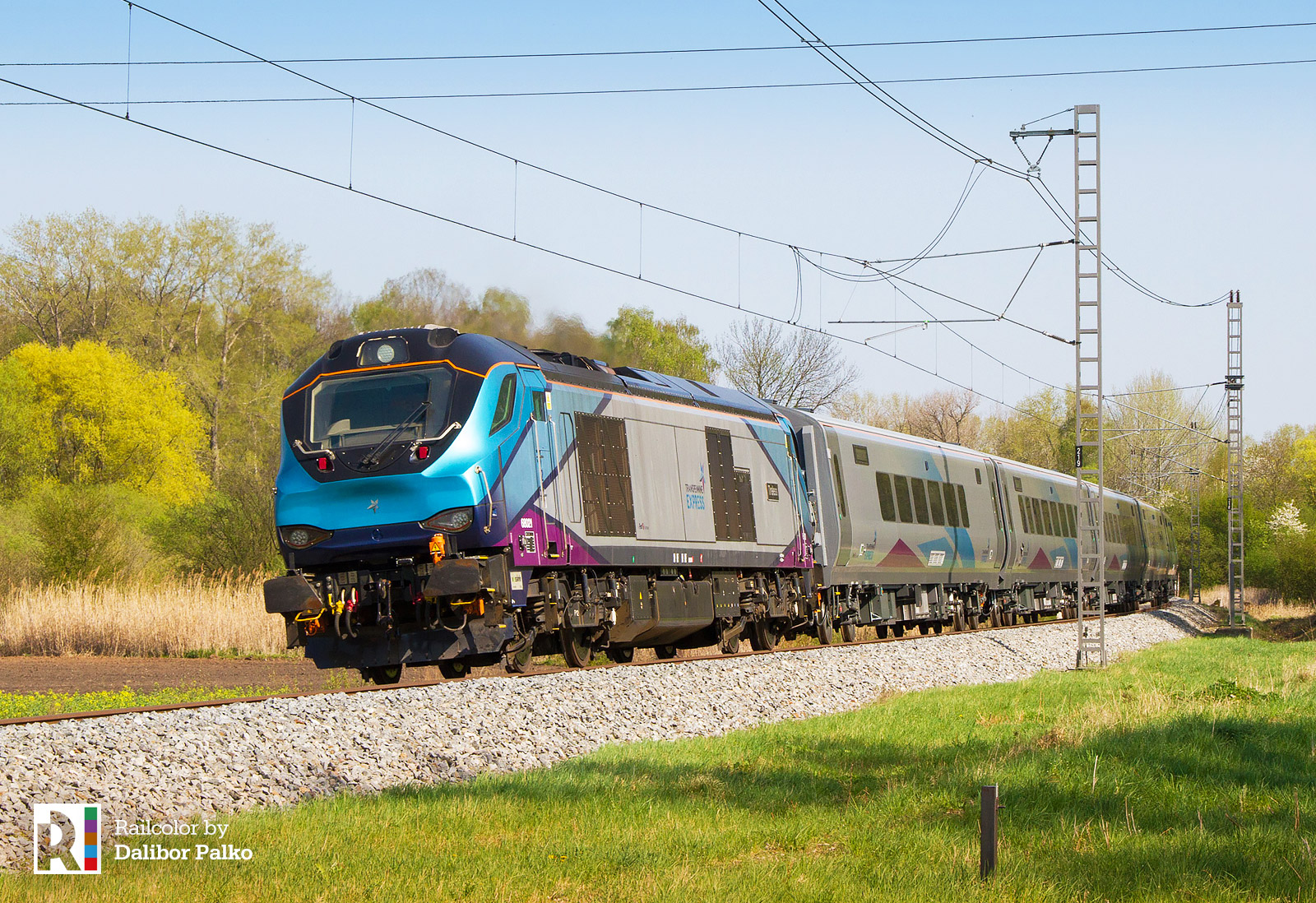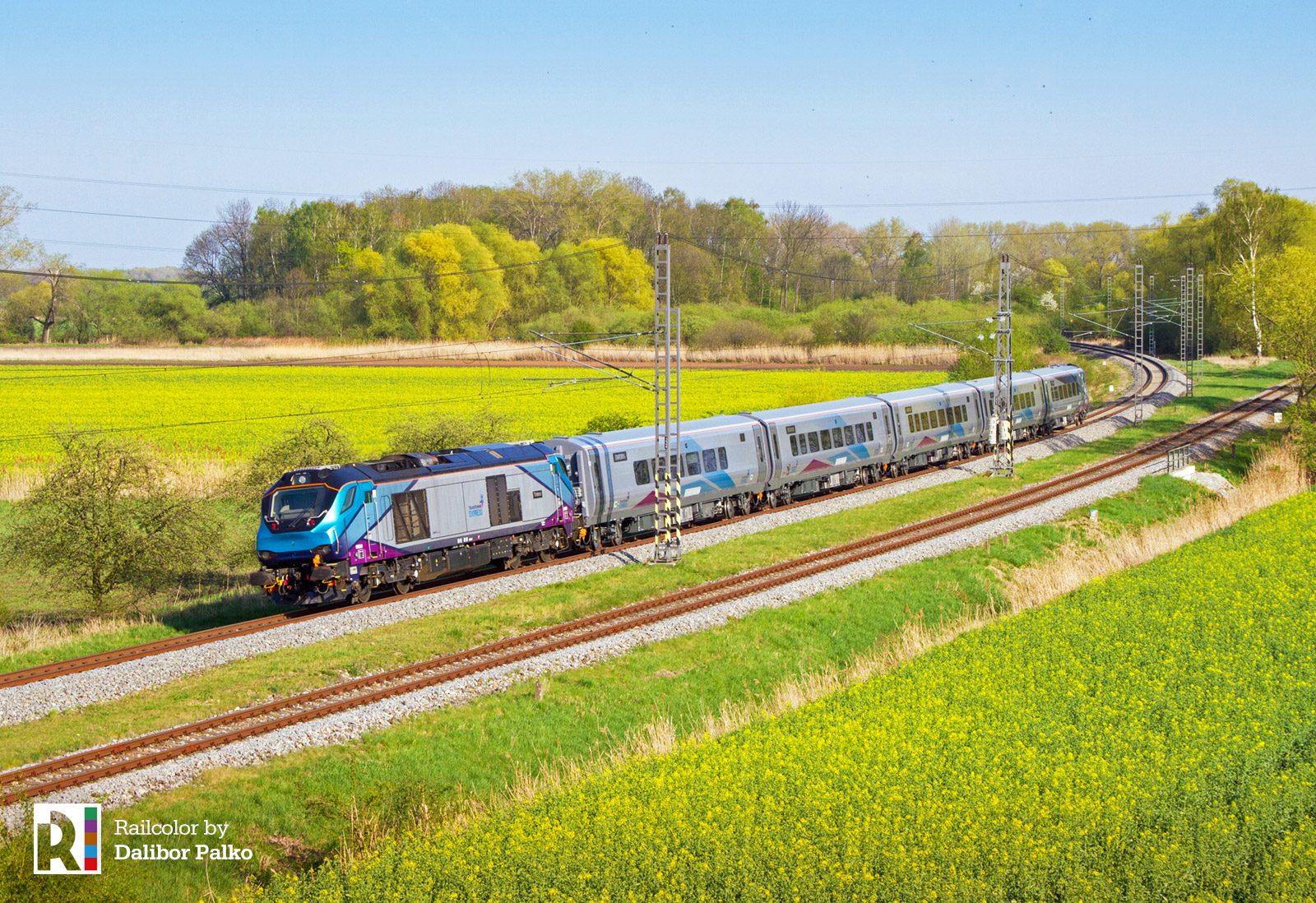 In social media:
Each Nova 3 will have 291 seats – that's over 100 more than our current Class 185 trains https://t.co/TaqgRBfHEw pic.twitter.com/LGPLSWniDy

— TransPennine Express (@TPExpressTrains) April 19, 2018
Check out this exclusive image of Nova 3 – our first new train – being tested before its arrival on our network in Autumn this year https://t.co/TaqgRBfHEw pic.twitter.com/UHLtR1nwJm

— TransPennine Express (@TPExpressTrains) April 18, 2018