Nuclear Transport Solutions' (NTS) rail division Direct Rail Services (DRS) recently named 68 003 'The Poppy.' A charity auction has been organized to raise money for the Royal British Legion as part of the initiative.
68 033 of Beacon Rail > DRS is now bearing the name 'The Poppy' in honor of the Royal British Legion's Centenary year, Remembrance Day, and the UK's armed forces. A special ceremony attended by veterans from across the country took place at Euston Station on 30.10.2021.
"It's a great privilege to be the first person the drive The Poppy and I hope it will keep the message of Remembrance Day in people's minds long after 11 November." – DRS Driver David Poynter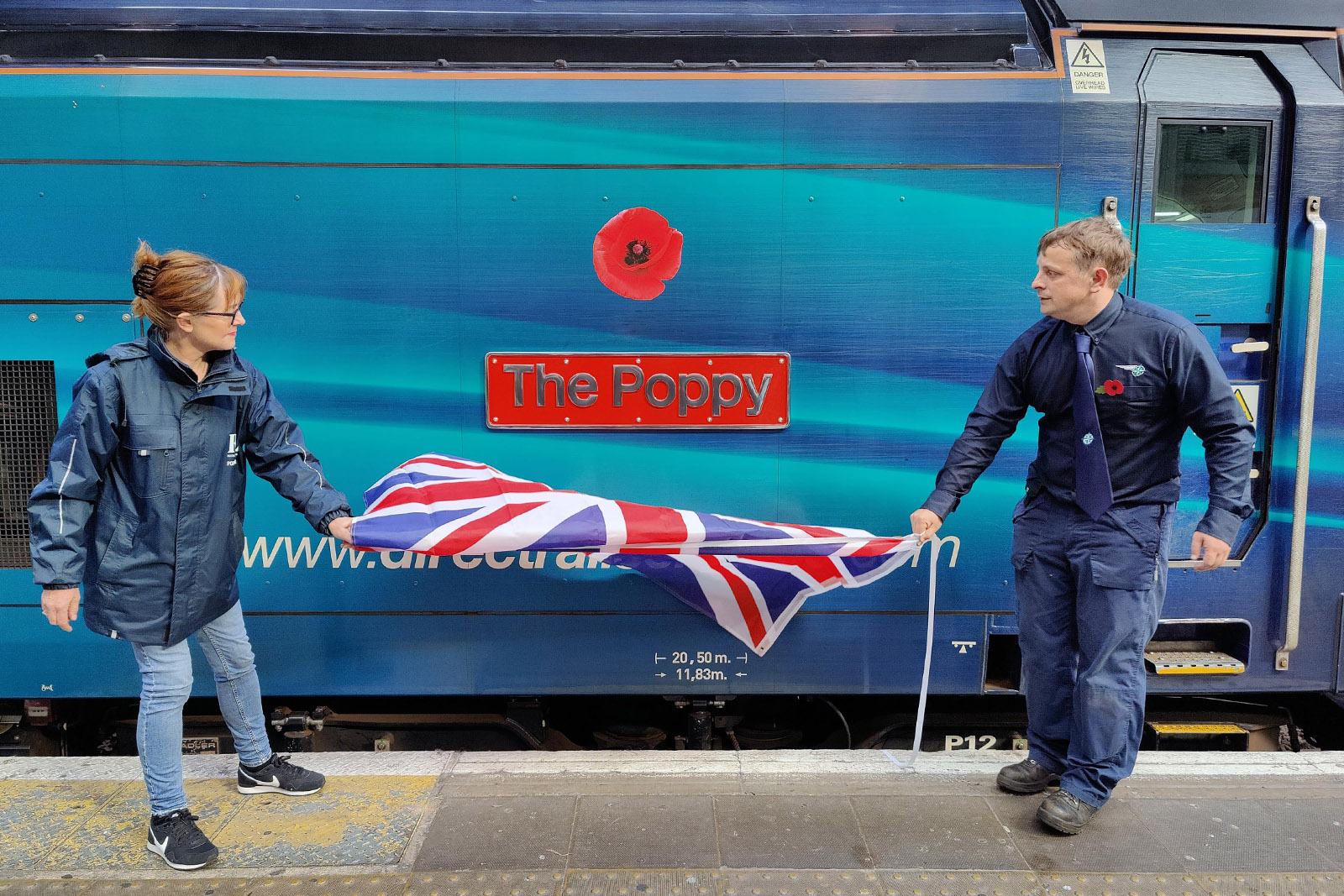 NTS recently received the coveted Armed Forces Covenant Employer Recognition Scheme Gold Award, the highest badge of honor available, for supporting people who serve, veterans, and their families. Veterans from Carlisle and London also attended the naming ceremony: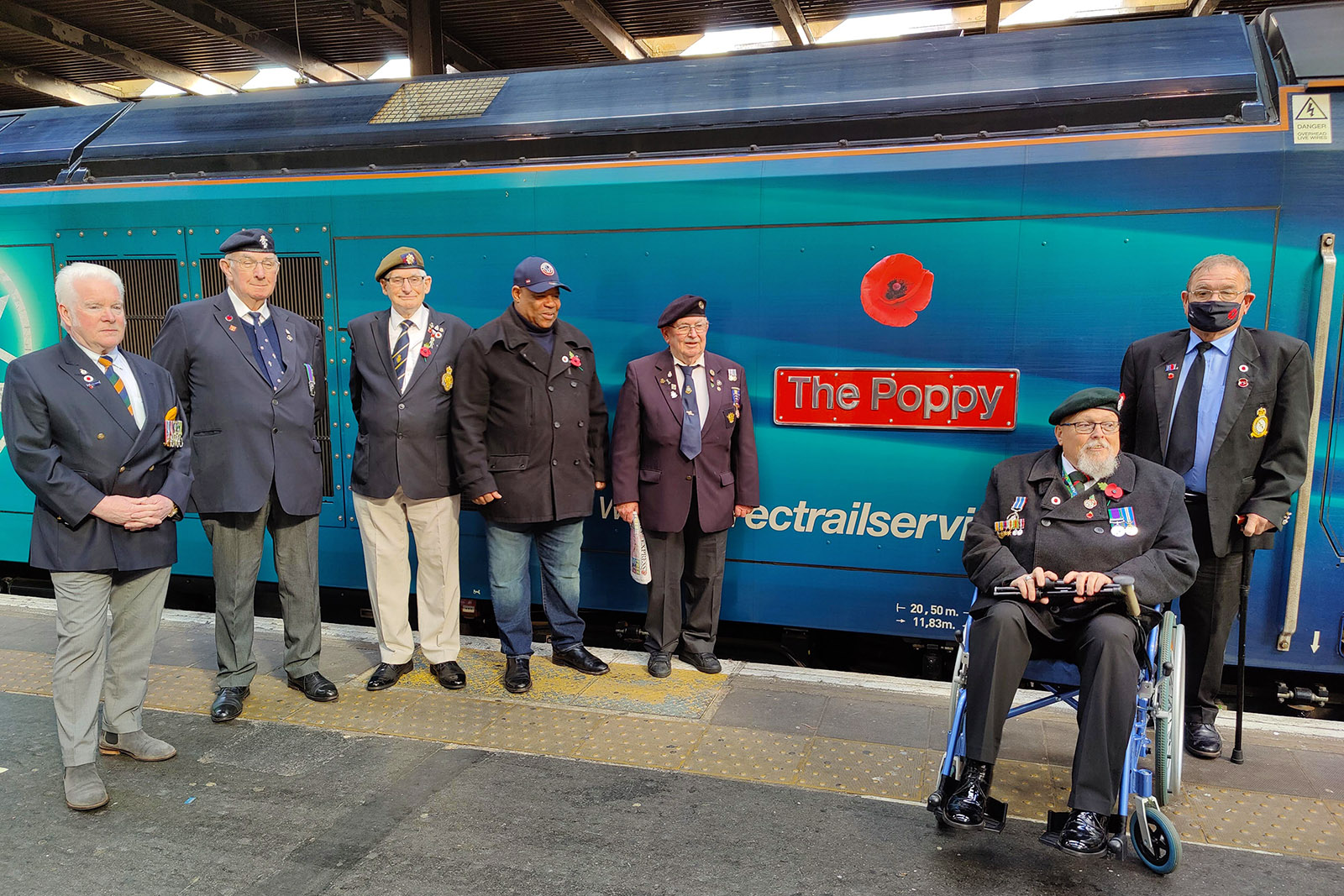 "Since the poppy was first worn as an act of remembrance 100 years ago, it has become a symbol of support for our armed forces past and present. We are grateful to NTS and their employees for their continued dedication to our annual Poppy Appeal, as we continue our vital work in supporting the armed forces community because this year every poppy counts." – Jane Ayres, Royal British Legion Community Fundraising Manager for London
'The Poppy' in 00-gauge
DRS has made six 00-gauge models of The Poppy available for auction, and the train's headboard will be auctioned to raise money for the Royal British Legion through a sealed bidding system.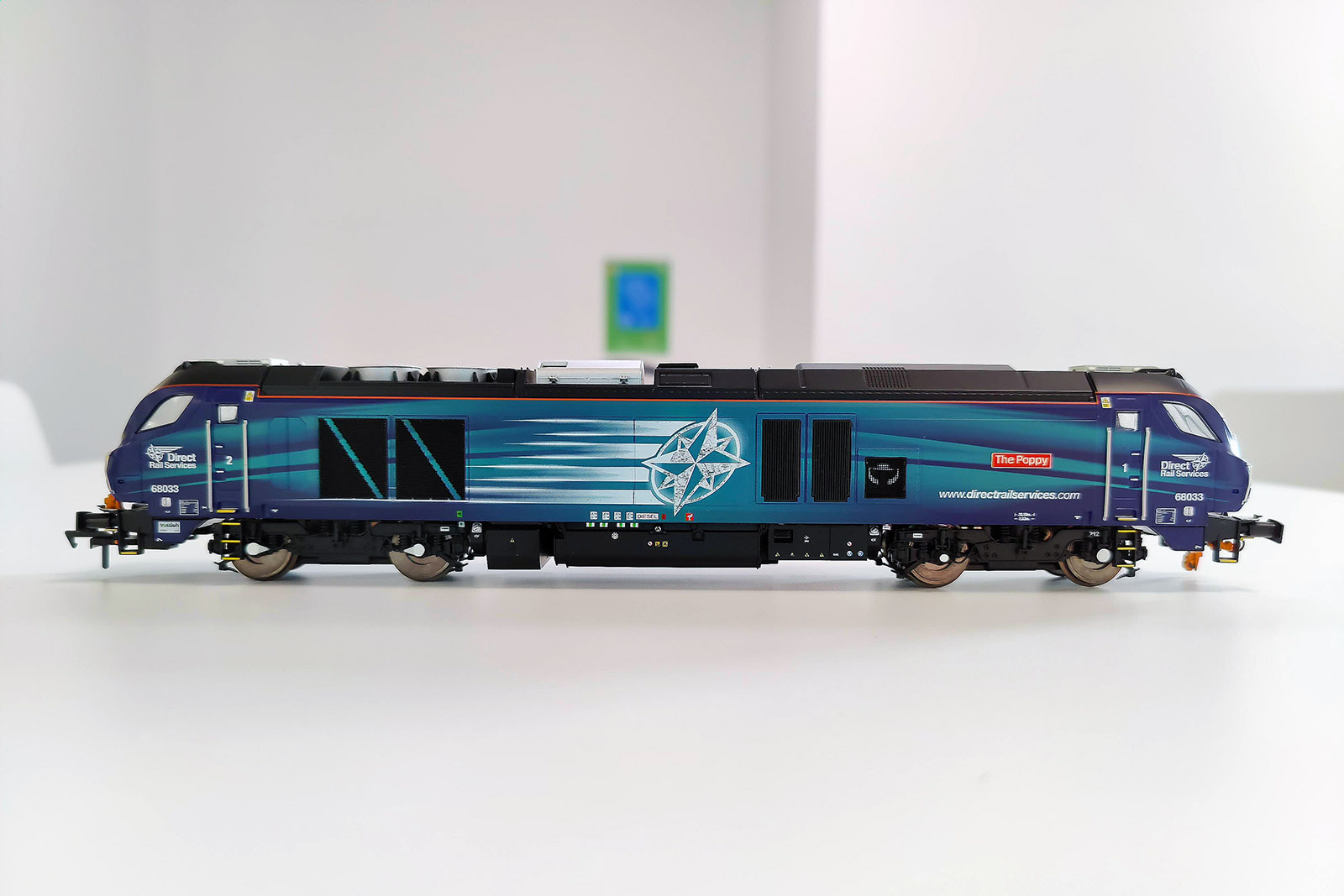 Take part in the charity auction
To enter the closed bidding, participants email NTS with their name, address, contact number, which item they are bidding for (headboard or loco), and their amount. The winners will be contacted individually and payments made through PayPal. All money received will be donated to the Royal British Legion. The bidding closes at 5 pm on 15.11.2021.