Anyone up for a not-so-reliable dieseltrain? The Danish railways (DSB) have fifteen 2-car trains on sale. We are talking about the troublesome IC2 trains, made in Italy.
They were ordered in 2002. Their delivery scheduled for 2004-2005, but was delayed severely. It took until 2012 before the first IC2 were introduced in revenue earning service.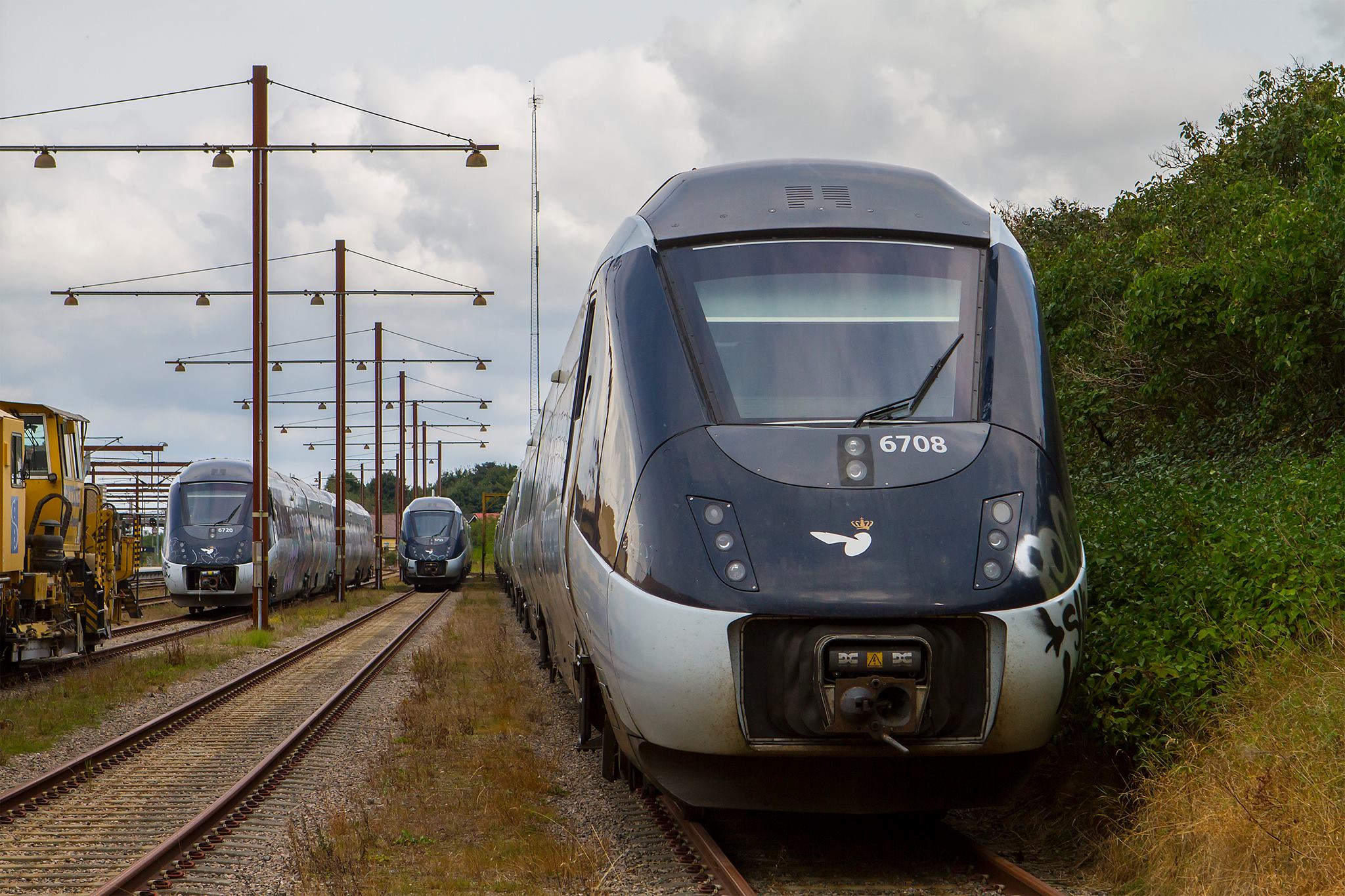 DSB owns 23 such trains, the designated MP 5701–5723 (motor cars) + FP 6701–6723 (driving trailers). Manufacturer AnsaldoBreda (now Hitachi Rail Italy) and DSB never managed to improve the built quality and the technical condition of the diesel trains to a level that made them reliable enough for revenue earning services. After less than four years of trying, DSB decided it was best to withdraw all IC2s.
As of 23.08.2016 all 23 MP/FPs are officially sidelined, together with five four-car IC4 sets. By re-organizing their rolling stock pool and extra focus on the availability of the IC4s, these trains were made obsolete.
The IC2/IC4 debacle made the DSB decide to take a giant leap and put its money on electrification of its main network. A tender for new electric locomotives has been issued and soon another one will be published for new EMUs.
We thank Peter Frost for the images in this article.