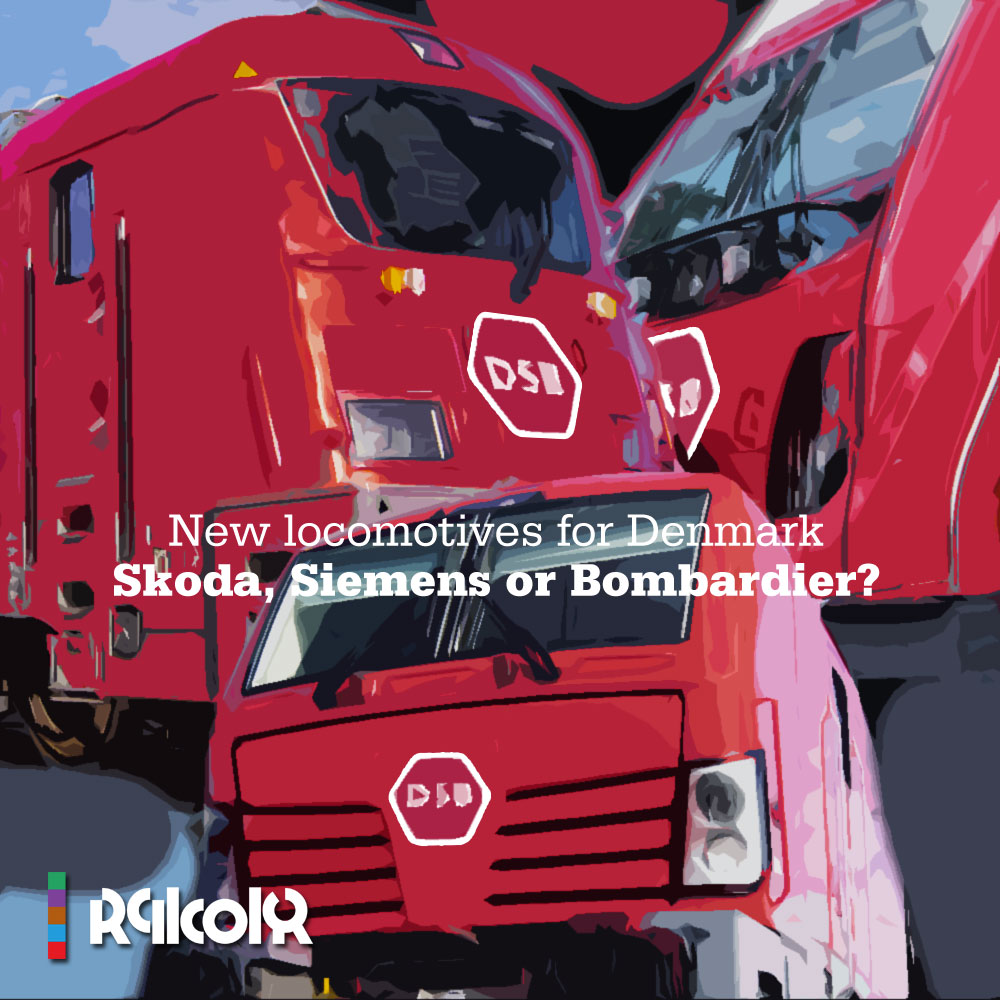 During our last visit to Copenhagen, we were stunned. While waiting for our train in an underground station, a heavy ME series diesel locomotive entered the station, pulling a double deck train. Heavy, black smoke was blown onto the platform. That this is still possible… Time for a more healthy and environmentally friendly solution. And it will come:
On 23.08.2016, the Danish state railways (DSB) published the news that its board of directors had approved the acquisition of 26 new electric locomotives (+18 optional). These will replace the ME mainline diesels pulling the double deckers, plus they will pull regional trains in the Sjælland area.
By the end of 2016, the Danish railways (DSB) had pre-selected three manufacturers: Siemens, Bombardier and Skoda are still in the running. They now have until 06.02.2017 to reach in their preliminary bids. Final bids are expected for the end of the year.
The new electrics will be of a proven, highly standardized design. Delivery should commence in 2020. The order is a first step in reducing DSB's dependency on the unreliable IC2/IC4 electric diesel trains and increasing the number of electric trains in the country. New electric articulated trains will be purchased too.
Sources: DSB / Rail Business
Update 11.01.2017: More details about the locomotive tender:

The 26 locomotives of the base order (DK) are for push/pull traffic with DSBs Bombardier Dosto2003 coaches (they have 25 cab cars)
One option for 6 additional DK only locos similar to the 26 above.
Second option for 12 locos (D-DK) for potential international traffic
Maintenance of 10 years (+option of 1 or 5 years) is included. The maintenance will be performed by DSB at DSB Workshop in Copenhagen by guidance and responsibility of the supplier
6-7 locos must be in service in December 2019.