advertisement

This is the story of Metrans' 761 102 – the Siemens EuroRunner that came to the operator in Slovakia in 2014. At the end of last year, it got an overhaul and was repainted at ÖBB Train Tech in Linz. But soon, the immaculate new silver paint got covered by a new Railcolor Design livery:
Big thanks to Metrans Rail and Juraj Streber for the pictures and support.
761 102's history

The locomotive already had several owners. It started its career in yellow and silver as ER20-002 of Siemens Dispolok. It pulled Allgäu express (Alex) trains from 2003 until 2008 – it had these big Alex logos, remember?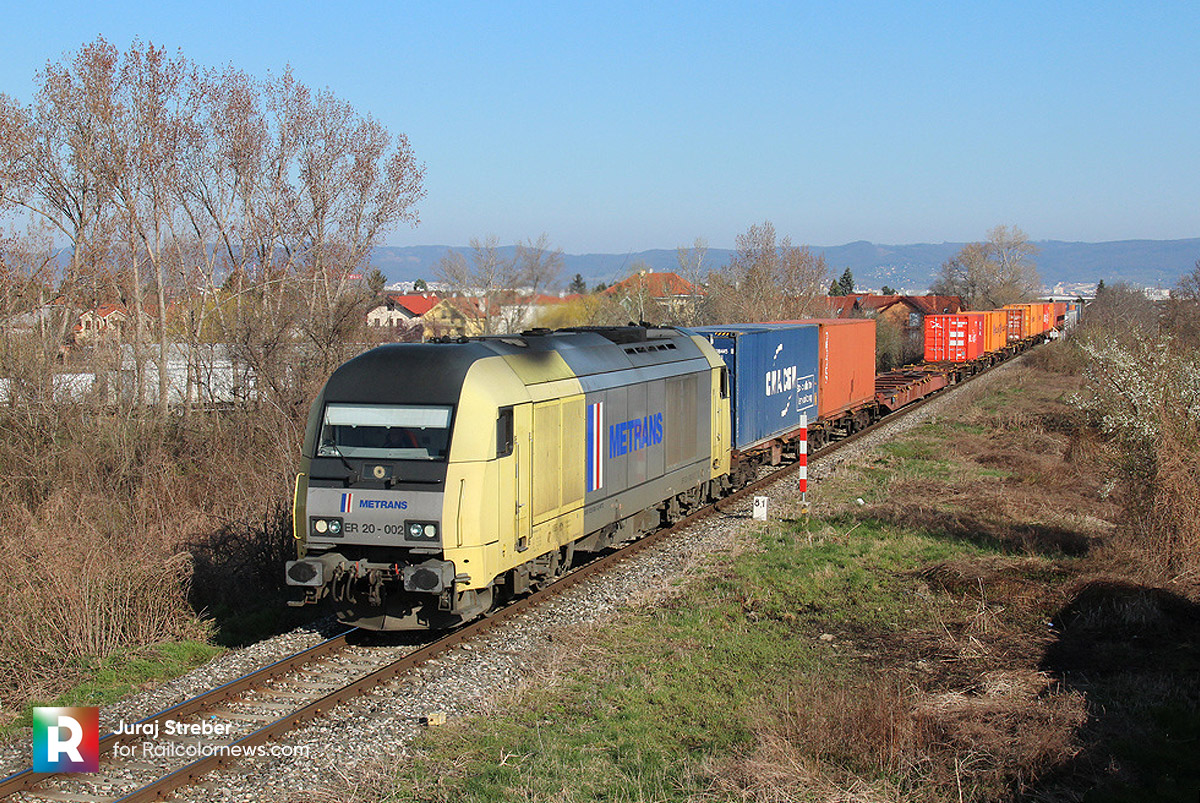 When Dispolok merged with MRCE, ER20-002 became part of the lease company with the 'black fleet' but never got its corporate colours. When it was sold to Metrans Rail in 2014, it still had the original Dispolok design. In Metrans service, an operator logo was added, but the livery remained the same until the end of last year…
A new Railcolor Design
In 2022, Metrans celebrated its 30th anniversary, and this event inspired the company to come up with something special with the theme 'The Past, the Present, the Future'.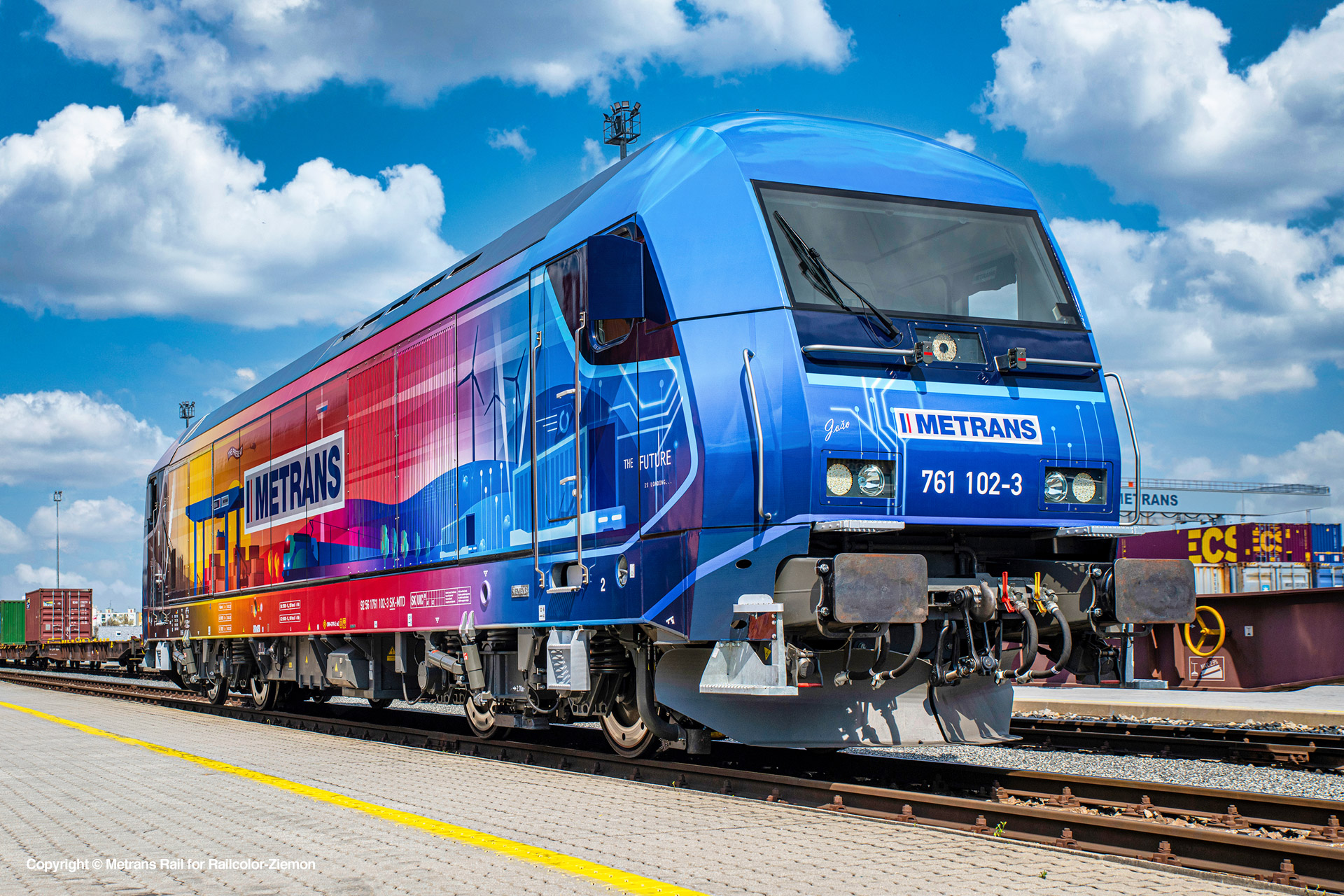 It resulted in a locomotive with two 'faces' one looking into the past (beige), the other one towards the future (blue). The present is in the middle. Note that the EuroRunner kept its name: Jožo (visible on both fronts).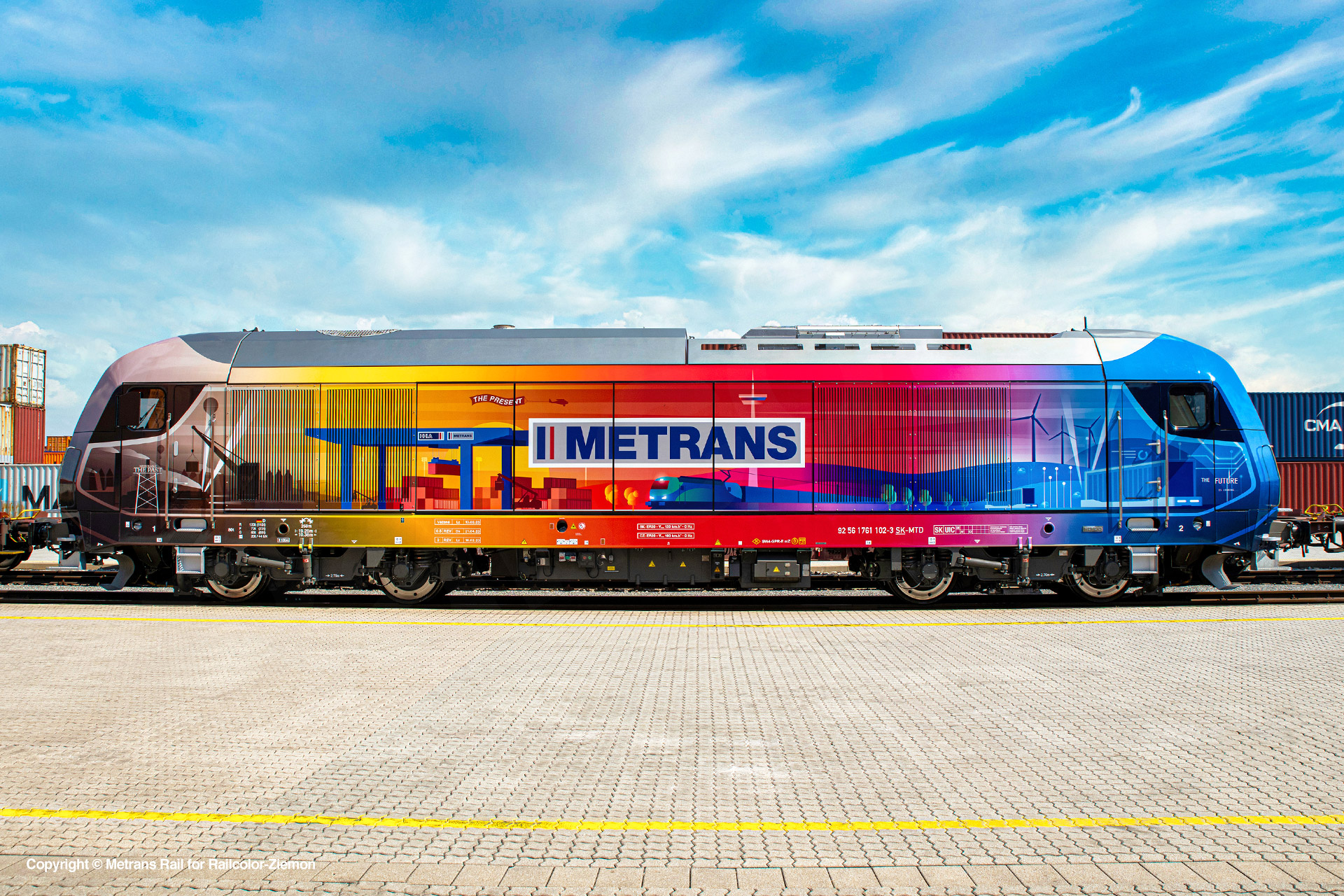 The 'past' side features Metrans' former flag logo – which was also used for the Class 761 EuroRunner diesel locomotives and the first TRAXX locomotives that the company hired from Railpool: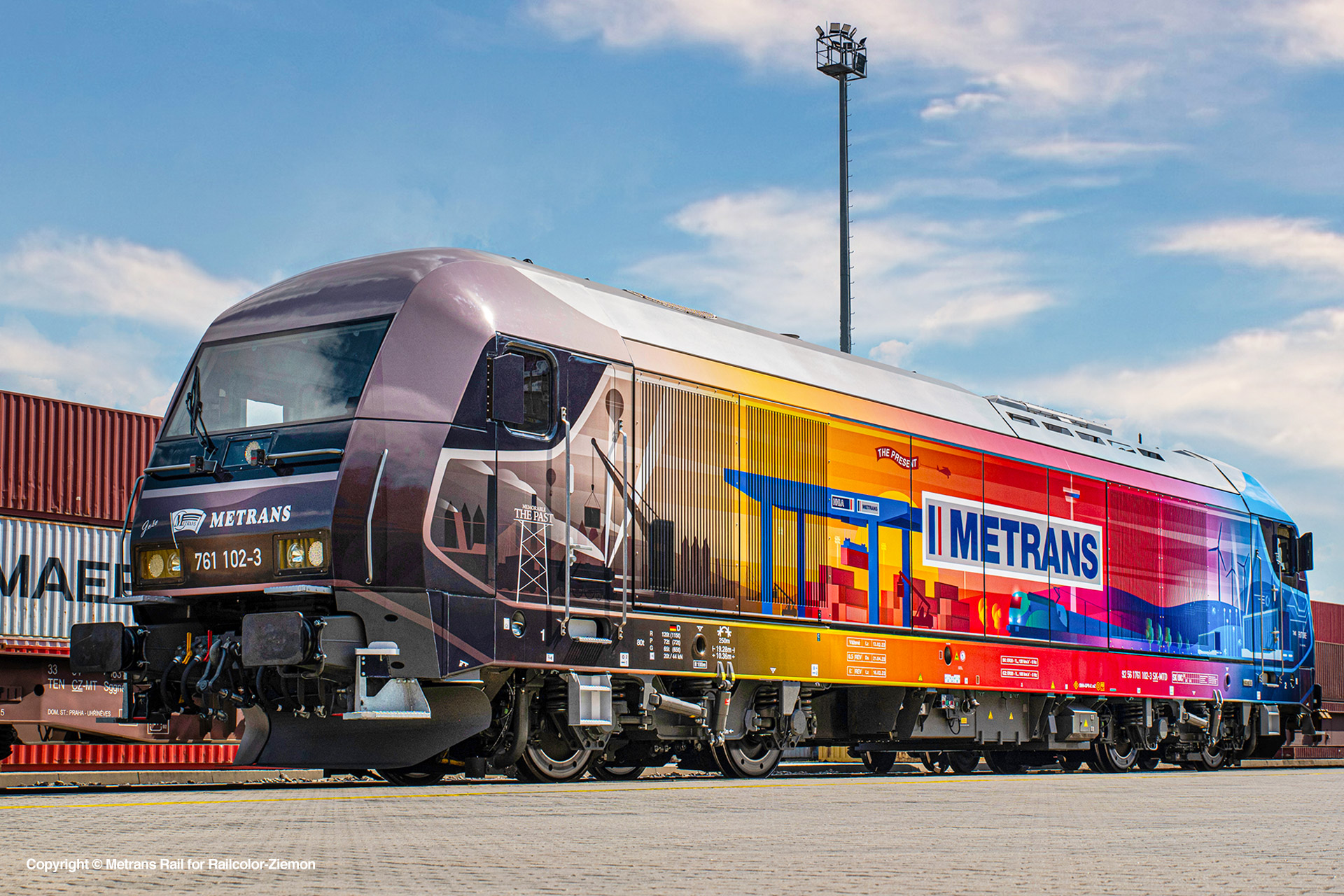 Metrans also released an introduction video:
Aaand action!
No time to waste: Last Friday, the machine was seen while leaving the container terminal in Dunajska Streda, on its way to Bratislava. From there, it continued to a locomotive festival that took place in Kosice during the weekend: