advertisement
---
We have all seen them, and we have all rolled our eyes over it, but premiere train connections are somehow always connected to tacky train decorations that highlight the occasion. Sometimes, they are a good cause for us to point at a locomotive we have not spoken about for a long time.
Metrans' fleet of electric locomotives will soon grow to 70, with the recently confirmed option for ten additional Vectron locomotives. But the company also operates many shunting diesel locomotives – and eight mainline diesels. These are the Siemens EuroRunners designated as 761 001-007 and ER20-002. They are used for feeding services to the Dunajska Streda terminal of the operator. The terminal is situated on a single-track non-electrified railway line, so trains in both directions – towards Bratislava in the west and towards Komarno/Komarom (HU) in the east are shuttled by these locomotives.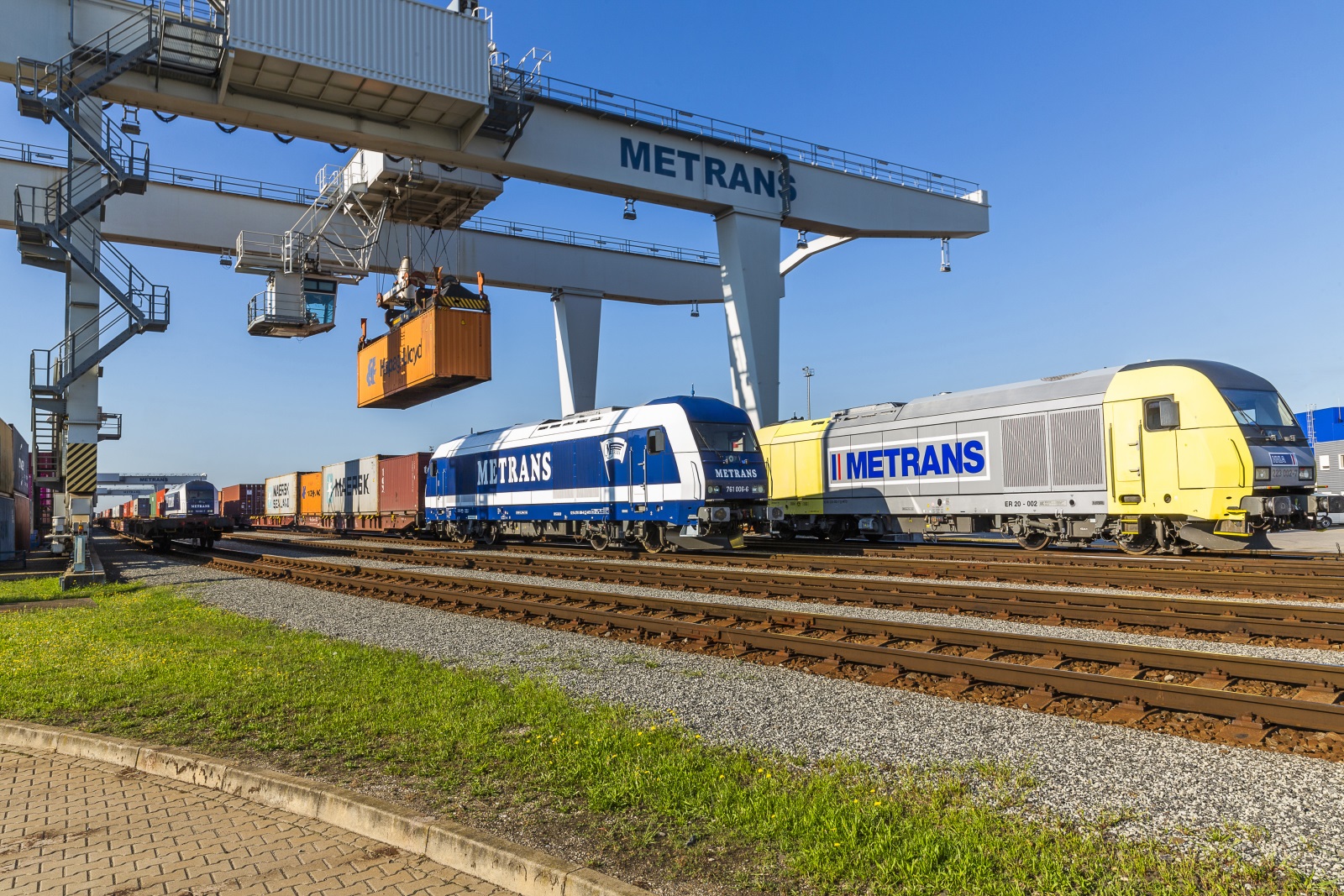 Unlike its electrics, the diesel locomotives of Metrans are not silver. The navy-blue livery with a different logo is a "heritage" from the past. The fact that Metrans is not changing the livery on its EuroRunner locomotives means that they do not have a long-term future apart from being used for backup and rescue activities or for diverted traffic. In the long-term plan, the railway line to Dunajska Streda should get electrified, bringing this important hub terminal to the usual standard of being served by TRAXXs and Vectrons.
About 761 002's fancy decoration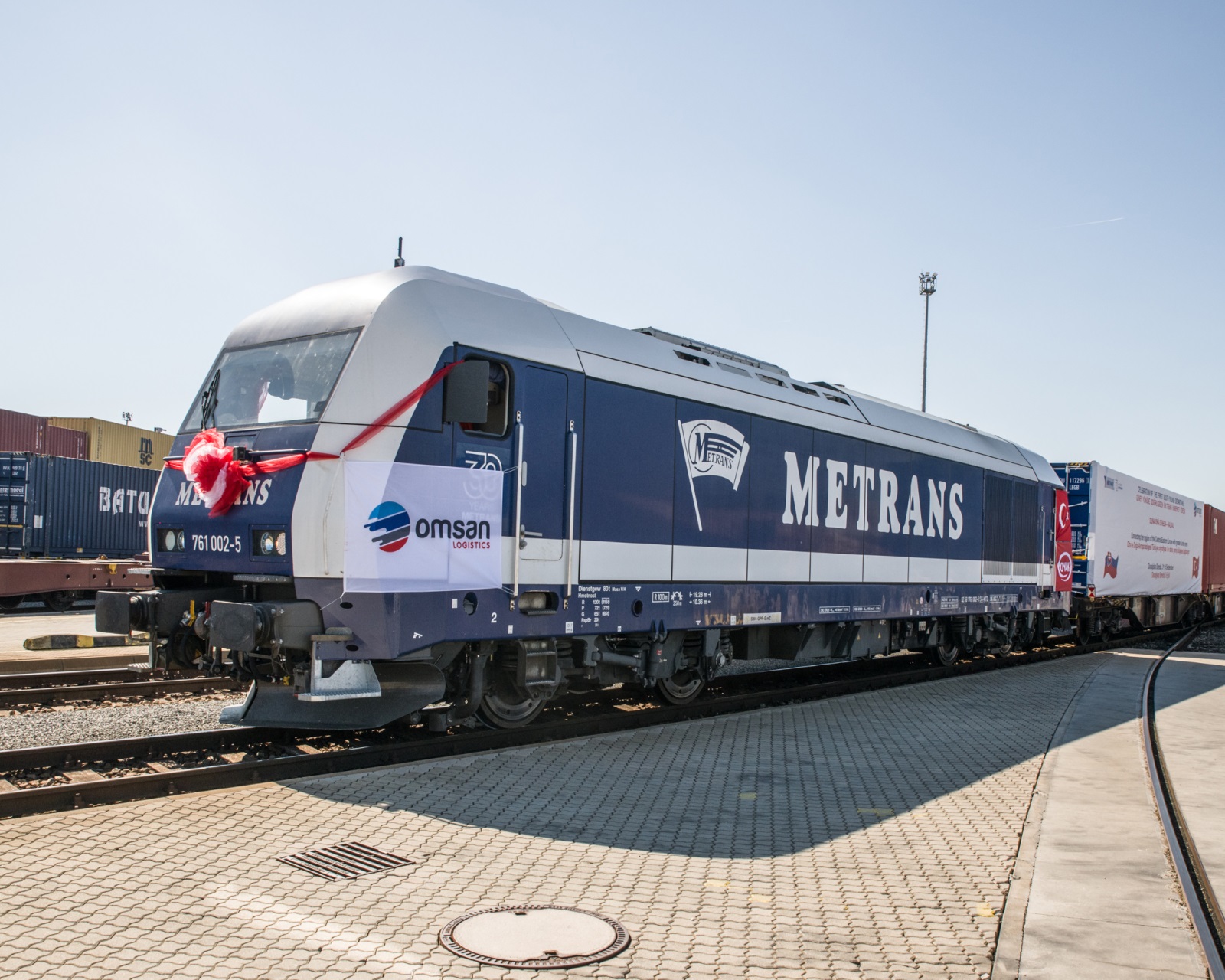 For now (expectations say at least the next five years), eight EuroRunners will be running many trains per day from Dunajska Streda. And, as the company launched a new connection to Istanbul from here, the locomotive leading this train, 761 002, got unique decorations. A red and white ribbon was attached to the front, and textile banners of Metrans' partners were added around the cabs of the loco. More specifically, the banners of Omsan Logistics, Oyak, and a Turkish flag.
EuroRunner 761 002 (92 54 2761 002-5 CZ-MT) was produced in April 2011. It entered service for Metrans and has been in use by the operator ever since.