To boost the capacity of its trains operated between Bratislava and Komárno in Slovakia, Regiojet will lease ER20 locomotives from Beacon Rail Leasing, that will be combined with former DB Regio double-decker DABz and DBz wagons. Two such sets are expected to start operation in September. This week, the coaches were spotted in Bratislava. The only thing missing? Regiojet's characteristic yellow livery.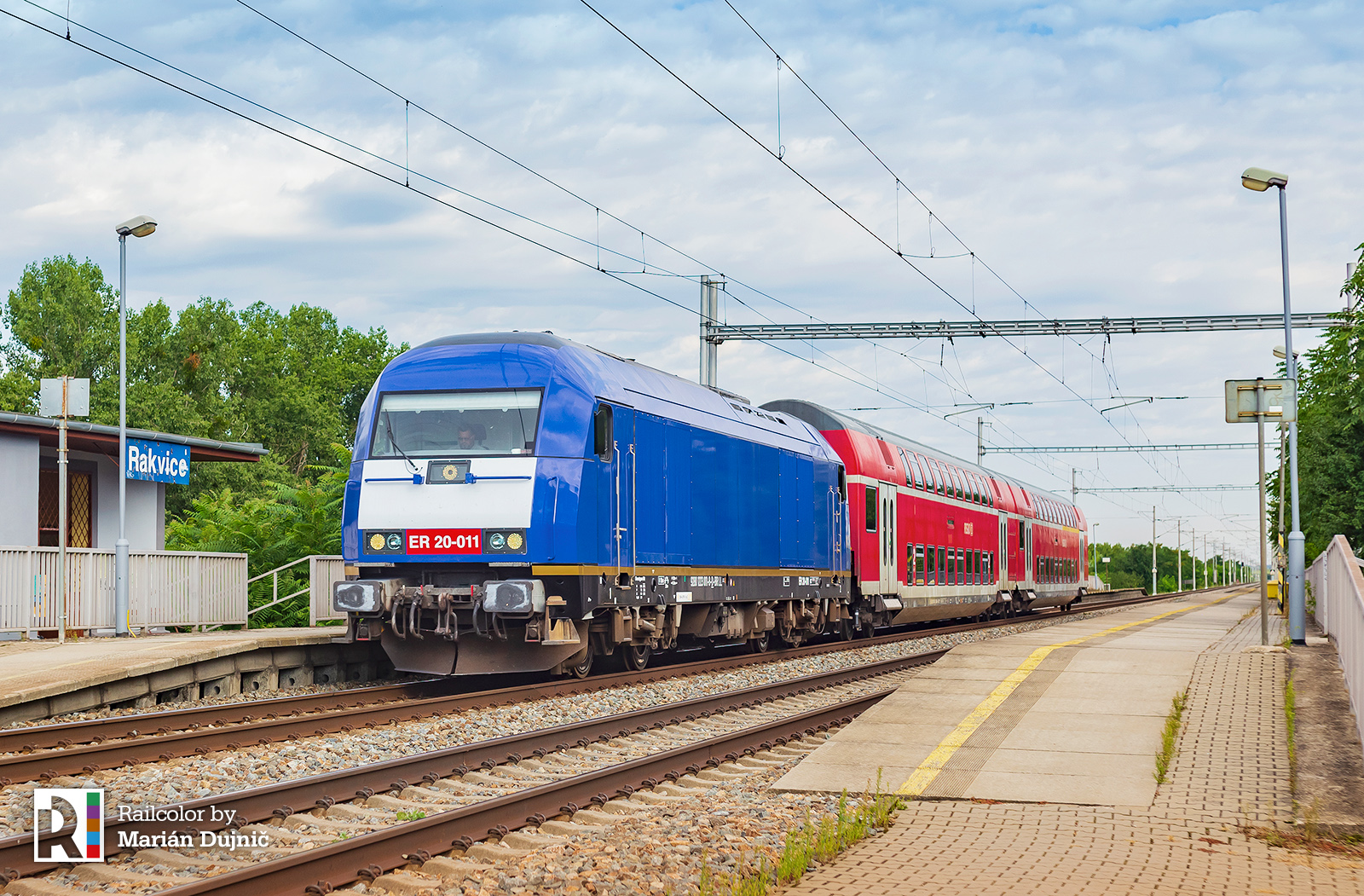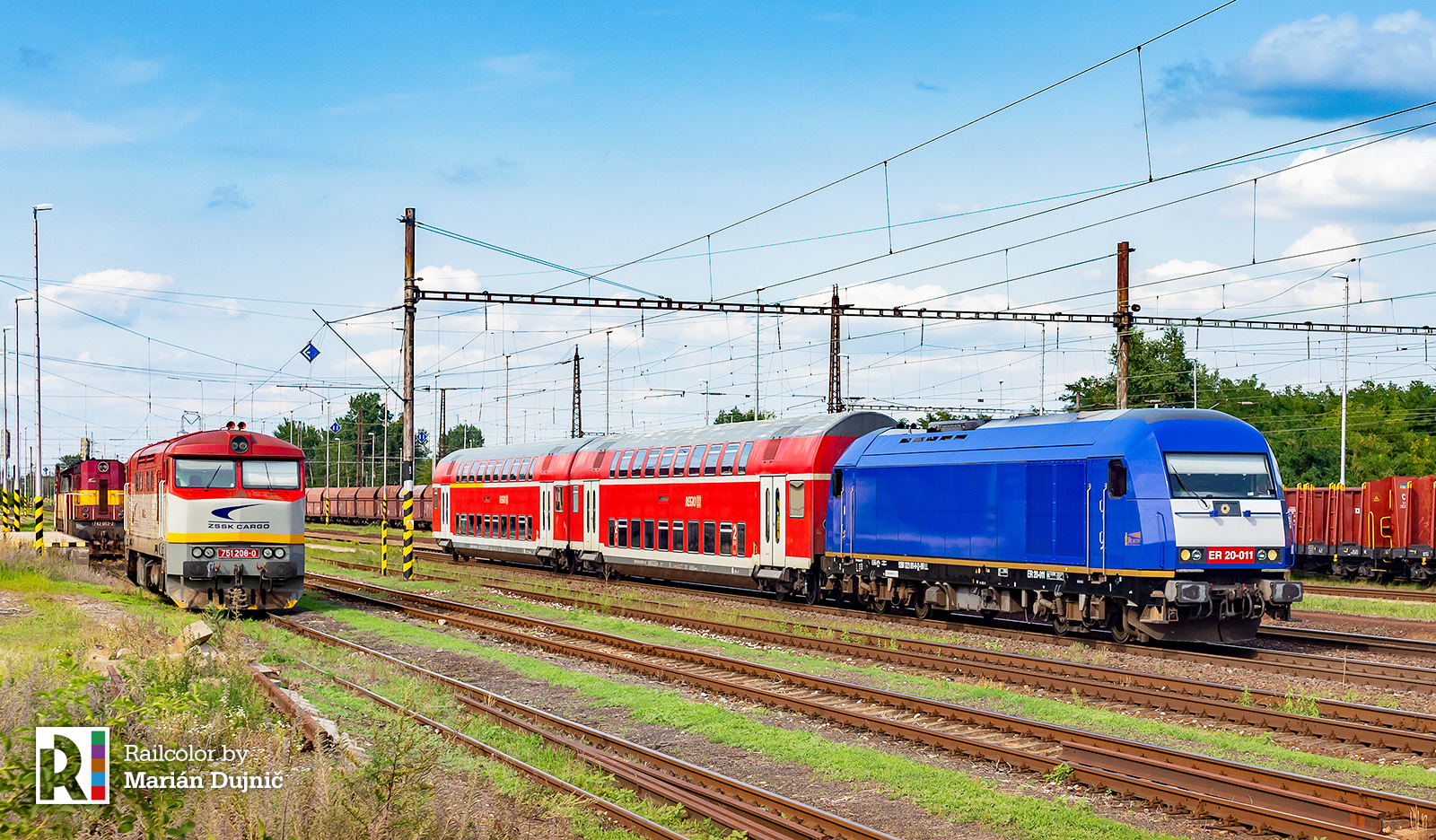 As reported by Railcolor earlier this year, strong ridership growth on the sole privately operated passenger train line in Slovakia from Bratislava to Dunajska Streda and Komarno at the Hungarian border challenged the Czech and Slovak rail operator Regiojet to come up with an innovative solution. Its current fleet of four Bombardier Talent and six Siemens Desiro DMUs – leased from Alpha Trains – will soon grow by adding two push-pull train sets: Each consisting of a Siemens Eurorunner ER20 locomotive and two double-deck coaches.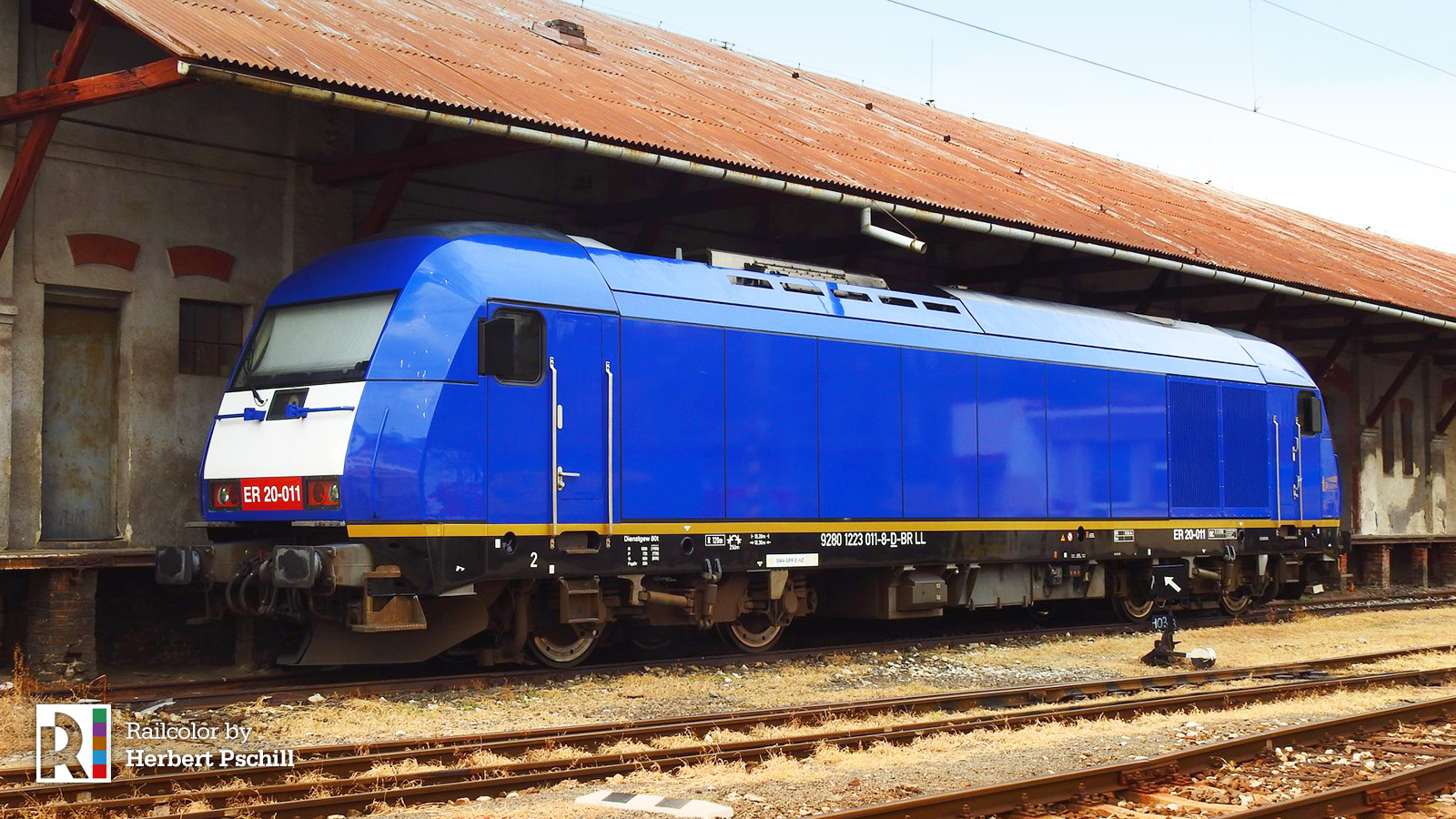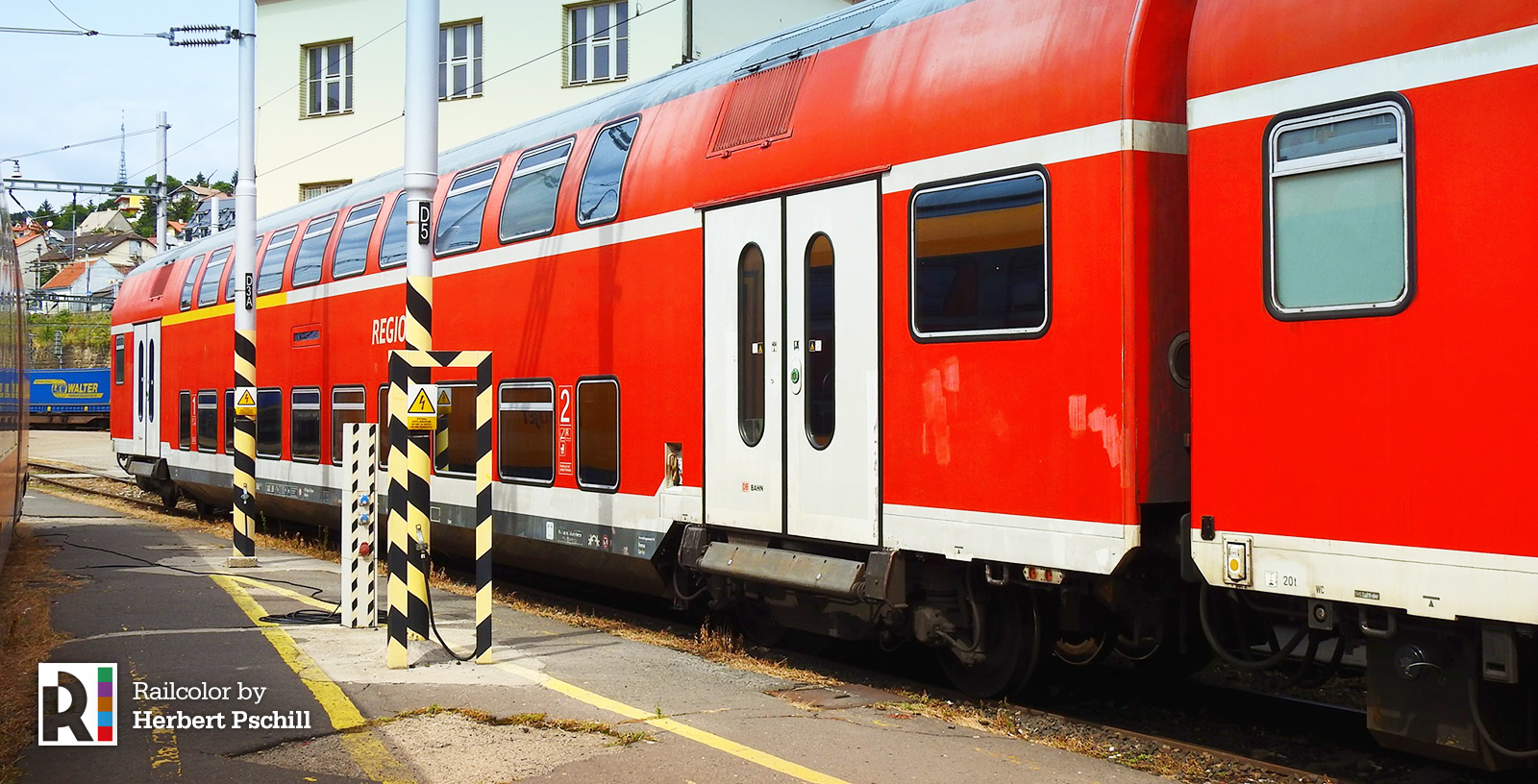 Prior to the launch of higher capacity trains in September, two coaches were seen in Bratislava in the first half of August, pulled by ER20-011 in its current blue color with Beacon Rail logos. The coaches have the livery and logos of DB Regio. Next on the to-do list – applying the yellow livery.
RegioJet stated that these coaches came to Slovakia this week for tests and measuring. They are not per se the ones that will be used for the services next month.
Interestingly enough, the train line from Bratislava to Dunajska Streda may become the Slovak Eurorunners' hub. That is because the line is not only busy with passenger trains, but Metrans operates its container trains on the last leg of their journey from Bratislava to a container terminal in Dunajska Streda, pulled also by its ER20 locomotives.