advertisement

---
From green to yellow. ÖBB 1016 020 has lost its Grüner Bahnstrom design, and gotten a yellow one instead.
Now the loco promotes the 'Profis-am-werk' campaign of Austria's chamber of commerce. Austria dearly needs people that want to work in the construction sector. This is what 1016 looks like now: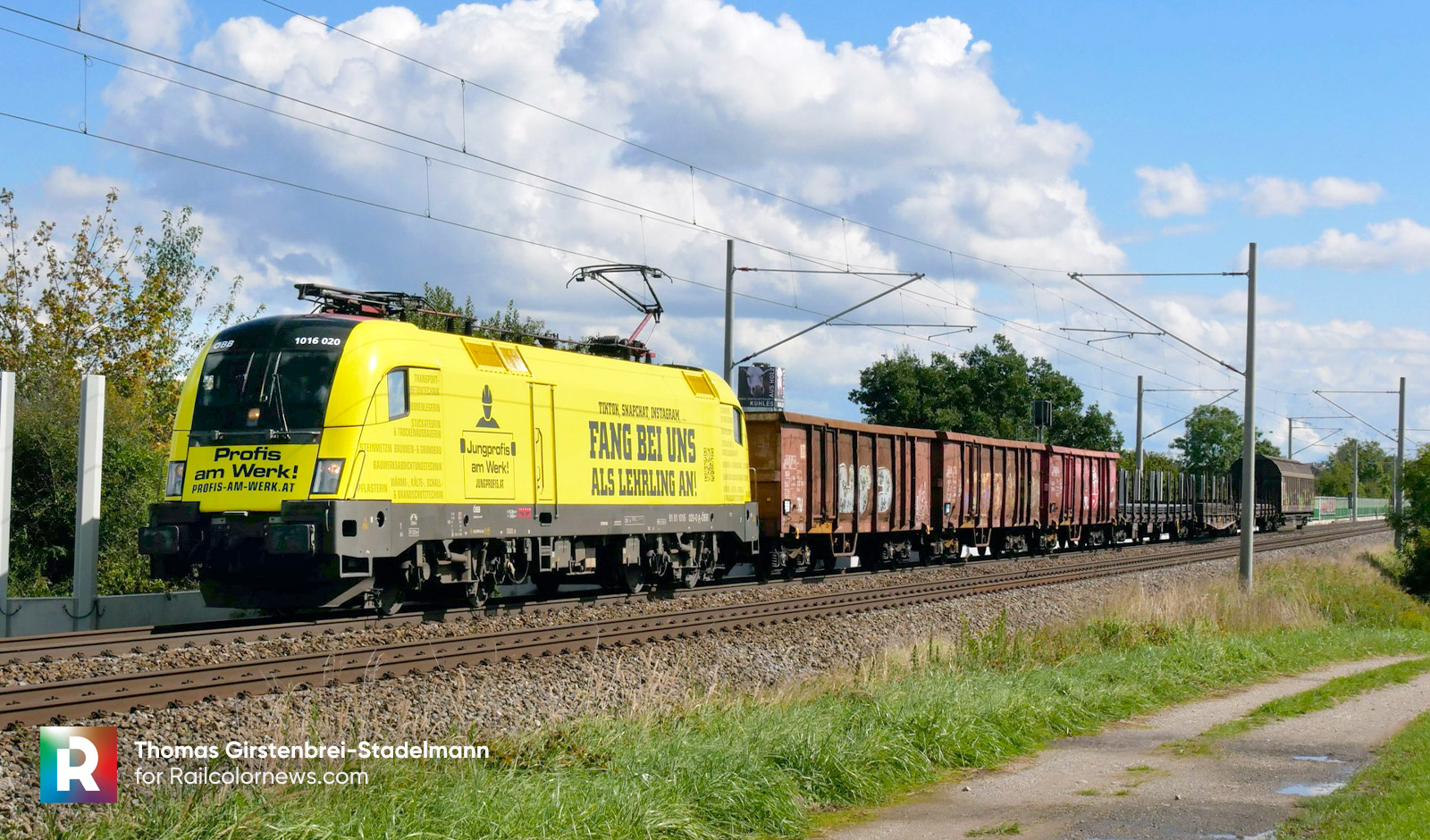 About 1016 020
Type: ES 64 U2;
EVN-number: 91 81 1016 020-0 A-ÖBB;
Year built: 2000;
Works number: 20368.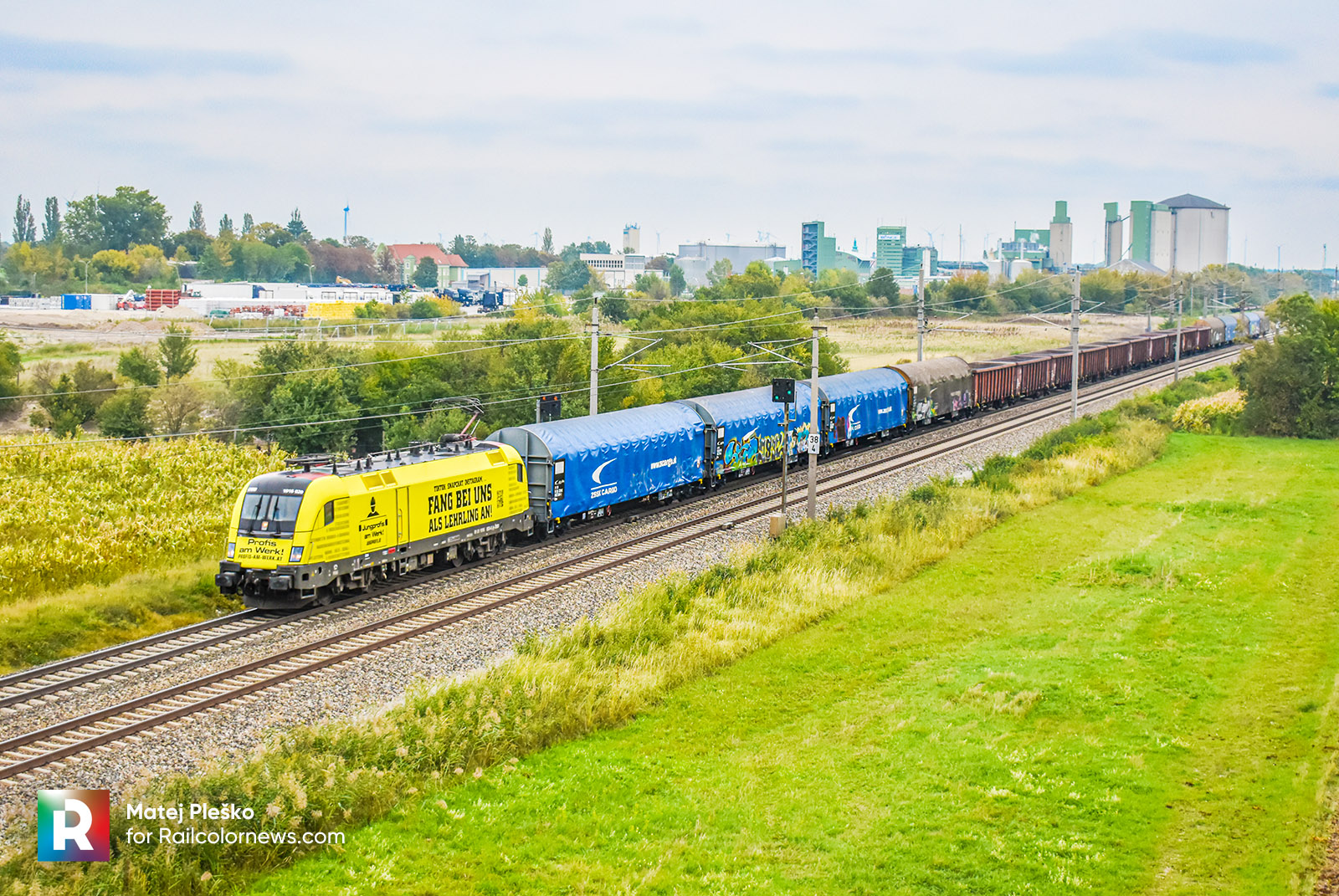 And this is what the loco looked like previously:
[AT / Expert] Werbelok update: ÖBB 1016 020 '100% Grüner Bahnstrom'