On 26.10.2021, Austria launched its "Klimaticket". One ticket, valid for one whole year, which can be used in most regions of the country in every mode of public transport. On this occasion, OBB introduced a complete Railjet train in Klimaticket design – say hello to the "Klimajet".
First, there was a Westbahn's KISS unit in a similar design, now OBB joins the promotion of the new Klimaticket. "Taurus" locomotive 1116 244 and Railjet set no. 44 are now wrapped in light blue, and presented as such in Vienna on 26.10.2021, the first day on which Klimaticket could be used.
Taurus locomotives with advertising are not uncommon at ÖBB's, and it is not the first time ÖBB wrapped a complete Railjet train. In the past, we had the ÖFB-jets (1116 225 and 249 / football).  1116 232 and train promoted national television (ORF). In 2013, 1116 251 and its train were the "Ski-jet" and 1116 249 and train formed a huge Austrian flag.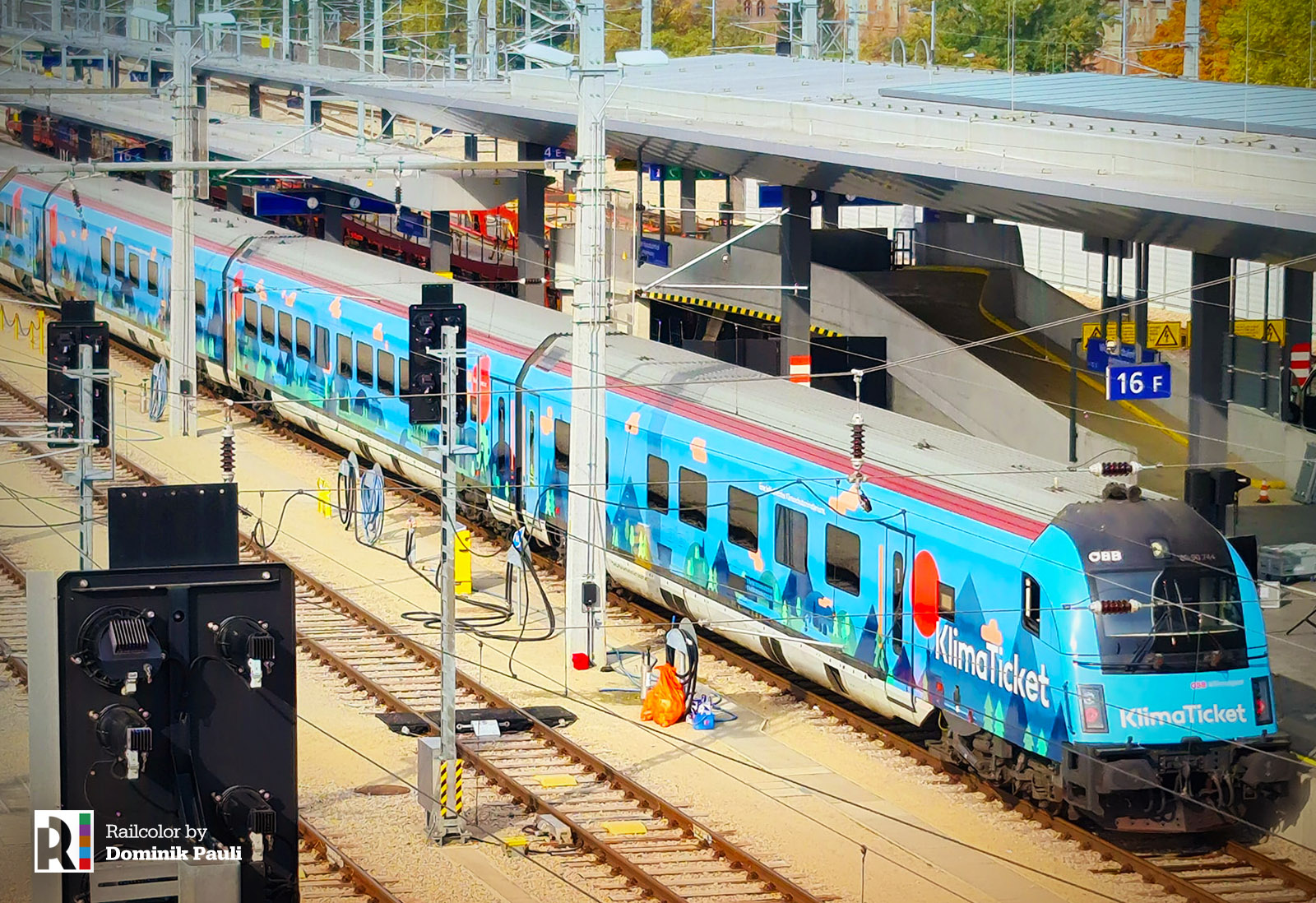 Ready to chase the new train? You might find an ÖBB Lokfinder online tool handy, where you can find all werbeloks' positions, including the new "Klimajet".