Siemens Mobility has received a major order for Vectron locomotives from leasing company Akiem:
65 Vectron AC and Vectron MS locomotives – 6.4MW power rating;
Includes locomotives with a top speed of 200 and 230 km/h;
Call-off order from existing framework agreement signed in December 2021;
The first locomotives from this call are to be delivered in mid-2024;
"We are especially pleased that the Vectron, with its unique modular design, will be making a significant contribution in the Akiem fleet to cross-border European freight and passenger service. With this order, we have also reached the milestone of 1,500 sold Vectrons: clear proof of customer satisfaction." – Albrecht Neumann, CEO Rolling Stock at Siemens Mobility
It does not take too much imagination to 'see' a Vectron in Akiem design – grey frame, silver body, red squircles: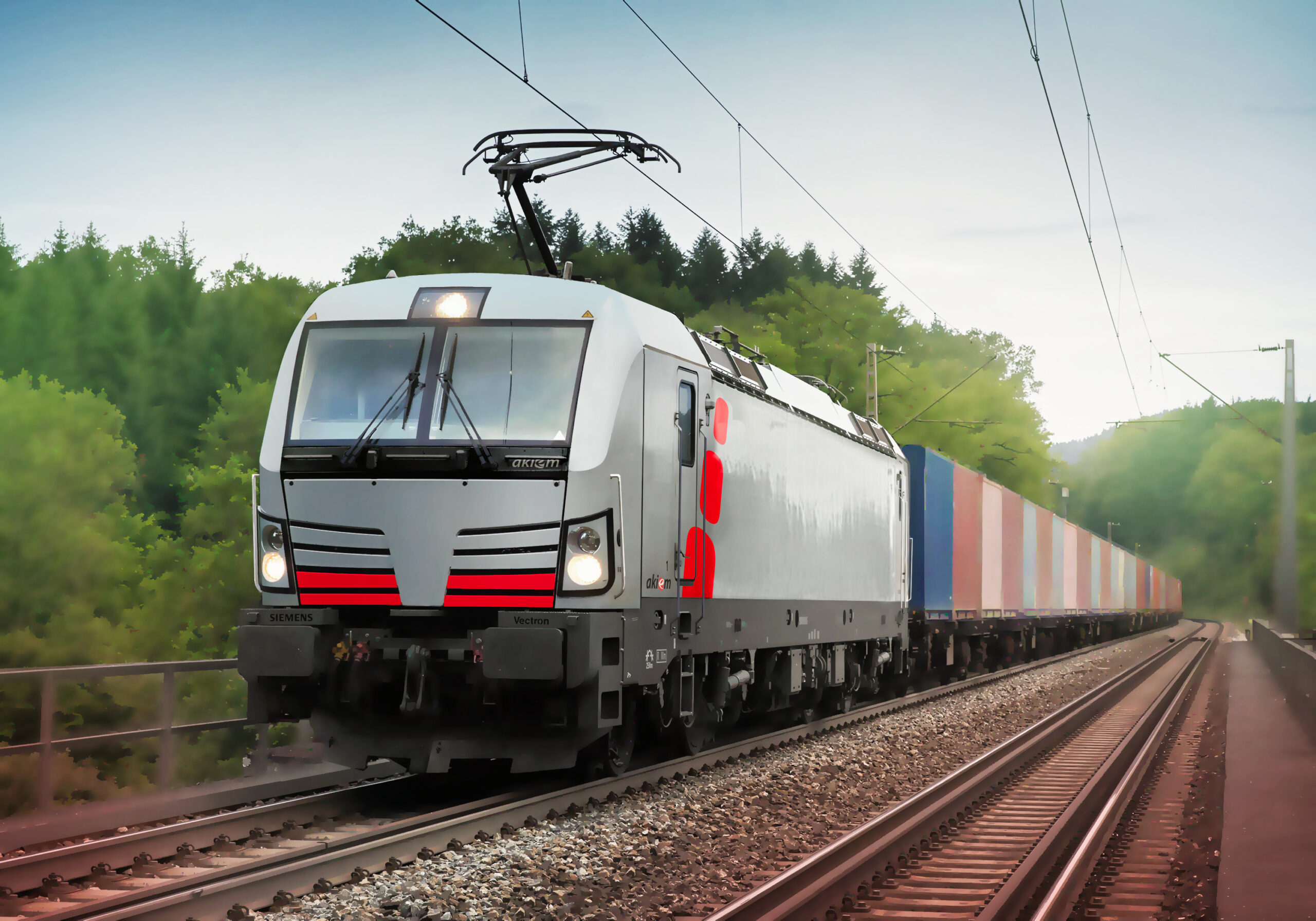 "We are delighted to be increasing our fleet of Vectron locomotives. "We look forward to offering passenger and freight operators throughout Europe the fleet they need as a sustainable and reliable service. We are convinced that the 85 Vectrons ordered by Akiem since December will meet our customers' expectations." – Fabien Rochefort, CEO of the Akiem Group
This is the second (known) order for the extra fast 230 km/h-version of the Vectron, specially developed for extra fast passenger services (České dráhy was first in March 2022). However, we don't know which configurations Railpool plans for its 70 new Vectrons.
To date, Siemens Mobility has sold more than 1,500 Vectron locomotives to 62 customers in 16 countries, and the fleet has covered over 600 million kilometers in service. Locomotives based on the Vectron platform have been approved for operation in 20 European countries.
Do you want to stay up to date? Select one of our subscriptions, and you get access to all our content and receive all updates in your email: