No new TRAXXes for Akiem! Instead, the company signed a framework contract for Vectrons with Siemens Mobility in August 2021. Today it announces a first firm order for twenty multi-system electrics.
The press statement released today is not very specific. The locomotives will be configured for passenger and freight operations across 'key corridors' in Central and South-Eastern Europe and Scandinavia. The multi-system machines will have a power rating of 6.400 kW and a top speed of 200 km/h and will feature country-specific packages and ETCS.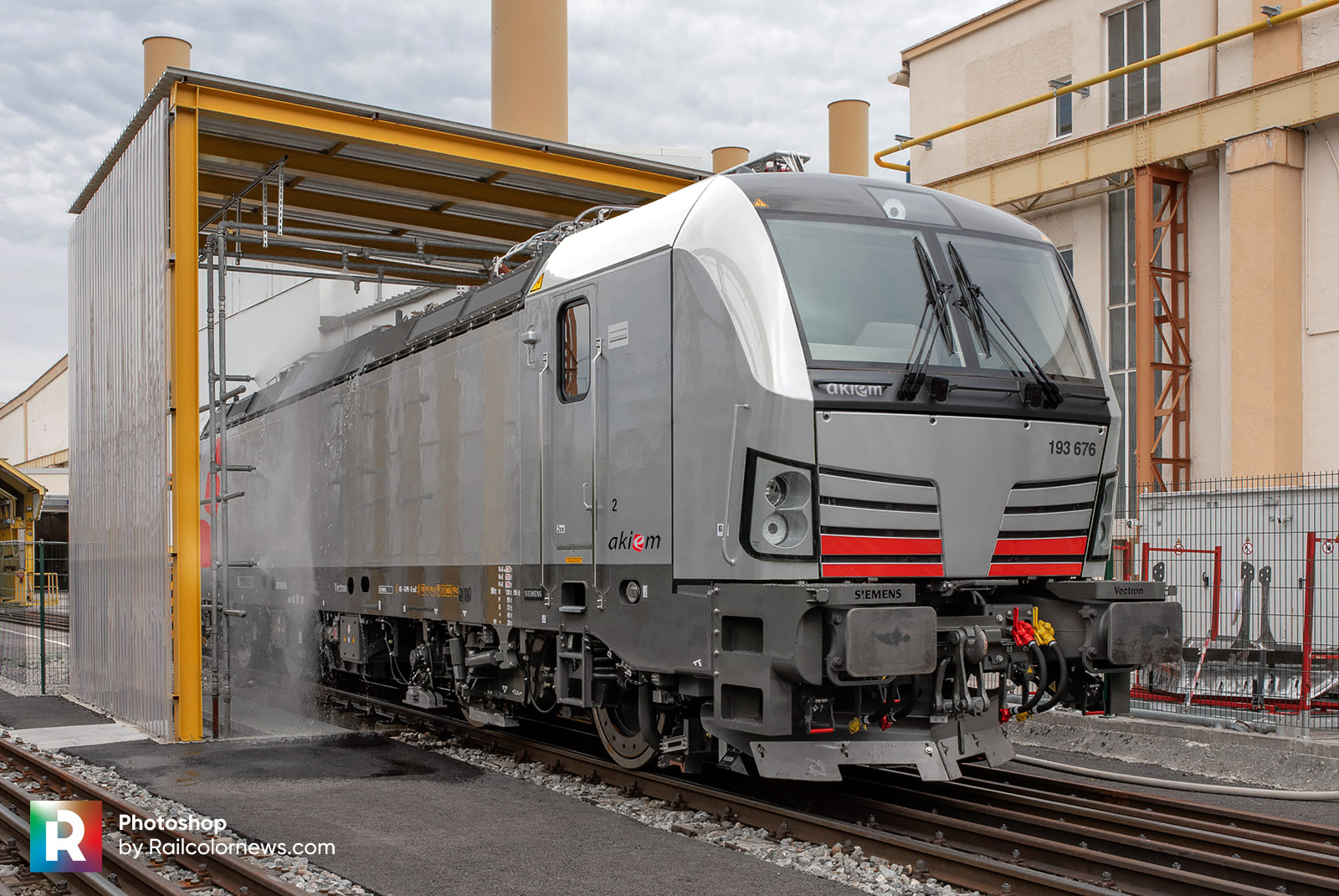 "( . . . ) This acquisition will greatly help the wider development of our passenger activities, with vehicles offering traction speeds of up to 200 kph. We are thrilled to continue providing our customers with state-of-the-art locomotives for corridors towards markets in Scandinavia, Italy and Central and South-Eastern Europe." – Fabien Rochefort, CEO of the Akiem
Railcolor comment: Two terms caught our eyes in the press text; "Scandinavia" and "200 kph".  Akiem does not have locomotives for operation in DK/SE/NO. As Siemens is currently developing and testing new "bridge" versions of the Vectron for DSB (DE-DK-SE/NO), Akiem can profit from this development once it's authorized. The big difference, though, is that bridge locomotive (Vectron/TRAXX) in the past have always been AC-electrics. A multi-system version is something new and can connect the Nordic countries with a larger area in Central Europe and Italy.
Yes, Akiem's BB36000s can technically reach speeds of up to 200 km/h – but these machines are over twenty years old and do not meet the modern, interoperable specifications anymore. Akiem currently focuses on redeploying them in freight traffic in Central Europe. New Vectrons with 200 km/h makes Akiem ready for international passenger services – a new market for the lease company.
Not the first Akiem Vectrons
While this is the first Vectron order that Akiem places to Siemens, it is worthy of noting that the leasing operator does own two such electrics.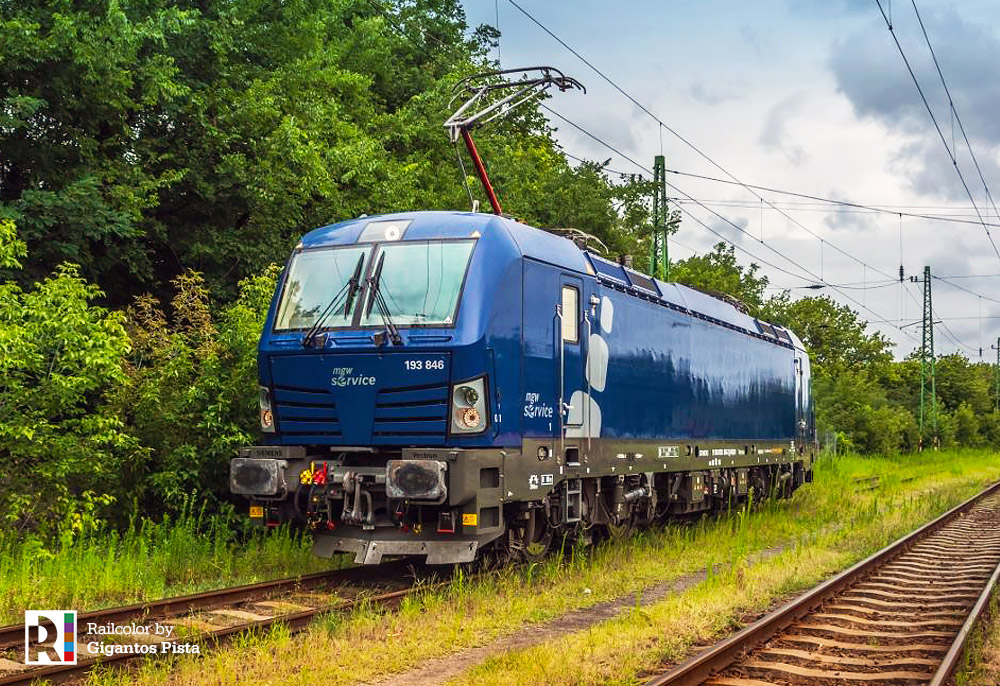 These were added to the company's lease pool following the acquisition of mgw Service. This company specialized in preventive and corrective maintenance for locomotives on behalf of rail freight and passenger operators. Namely, these are Vectrons:
193 845 = 91 80 6193 845-5 D-MGW = Siemens 21913 / 2014 (Vectron AC) and,
193 846  = 91 80 6193 846-3 D-MGW = Siemens 22062 / 2016 (Vectron MS).
193 845 was last seen working for WLC of Austria, while PSŽ of Slovakia is hiring 193 846. Both machines are still in their dark blue livery.
Siemens way past the 1000 Vectron mark
The release of Vectron 1000 was a news highlight over the past months. Siemens now states that 1,156 locomotives of the type have been sold to 58 customers in 16 countries. These include 767 Vectron MS electrics. The total cumulative mileage of the Vectron fleet is 500+ million km.