advertisement

---
This article was originally posted on 08.11.2021 – and updated on 14.02.2022 and 24.08.2022 (new pictures added; scroll down to see them)
A multicolor rail scene today in Vienna. In the Hütteldorf freight station. Not only do the trees look extra colorful these days, but the test train in the front also adds to the spectacle. What you see is a 5-car rake with three new Nightjet-coaches mixed with two new-generation Railjet coaches, sandwiched by ÖBB 1016 026 and 1016 023 (in grüner Bahnstrom design). 
Thanks to Dominik Pauli, we can show you the latest generation of Railjet coaches with two different floor levels. Leveled entrance, made possible by moving the doors more toward the center of the coach, is an innovation compared to the previous generation: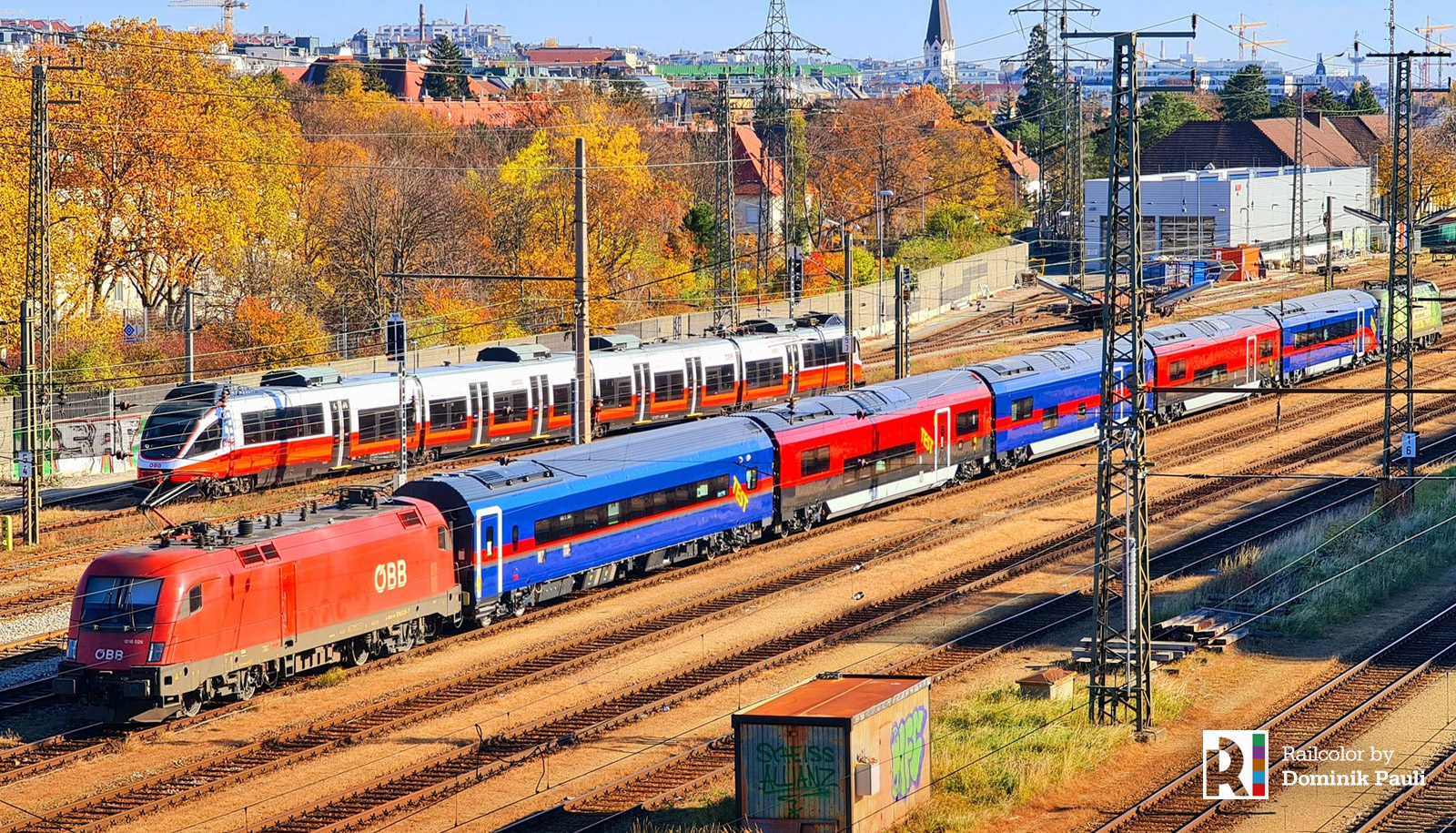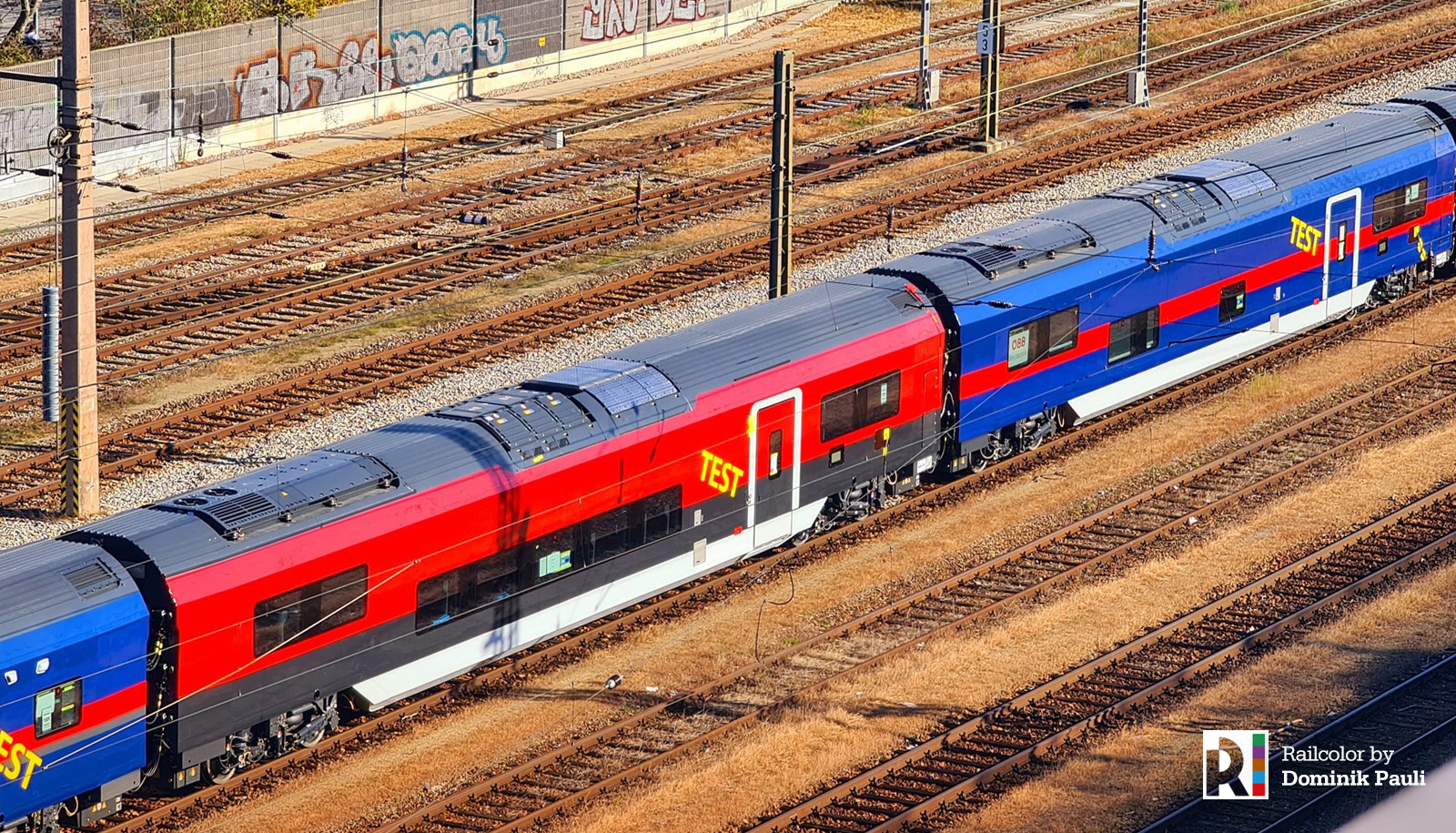 Update 14.02.2022
Thanks to Christopher Kavassy we bring you some exclusive pictures of the new Nightjet Vectron driving trailer running tests in Austria. Below, we see the control car leading the Nightjet/Railjet test train outside the Reiserberg Tunnel. Notice the two (!) Taurus locos pushing at the back: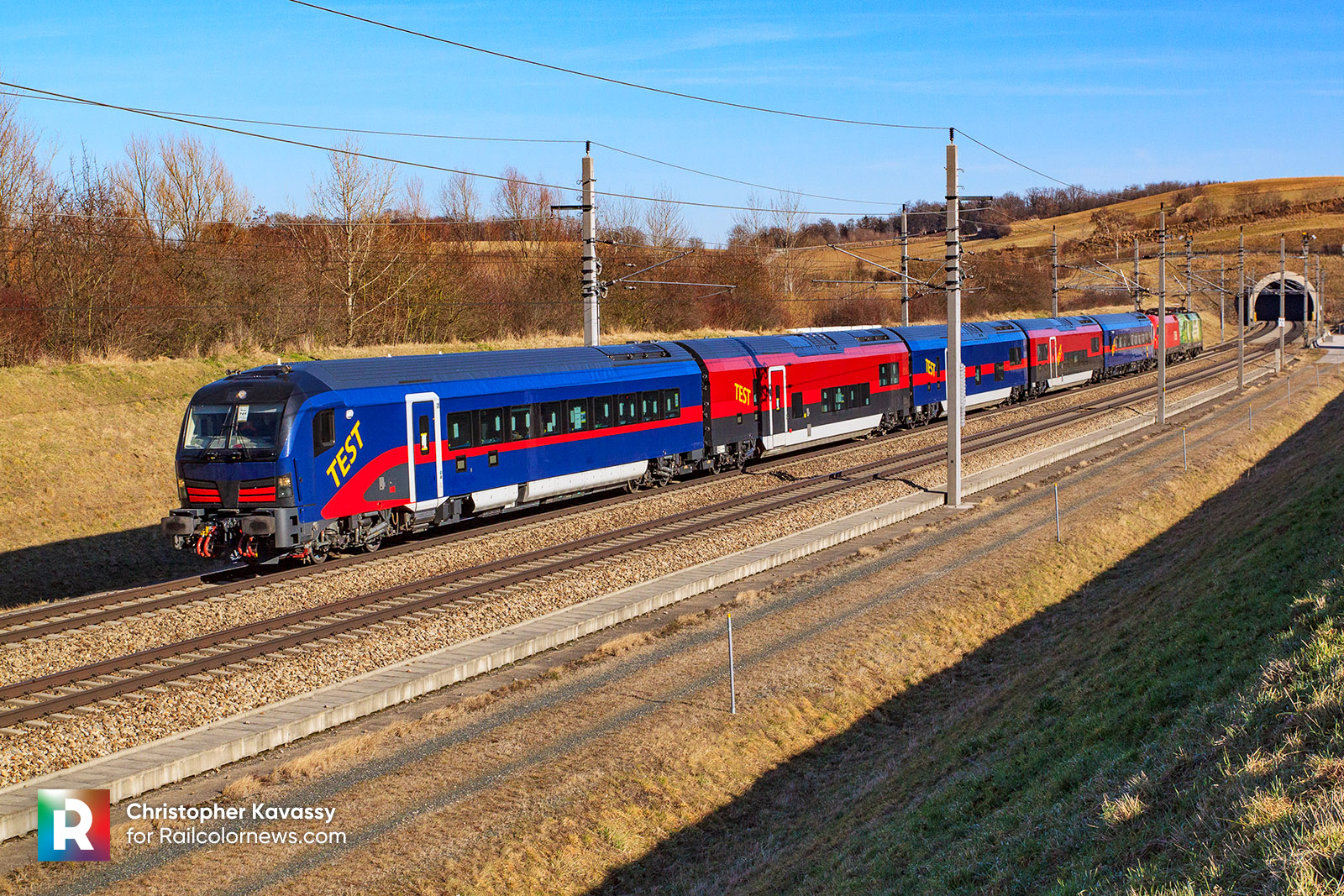 The Tauruses in question are 1016 026: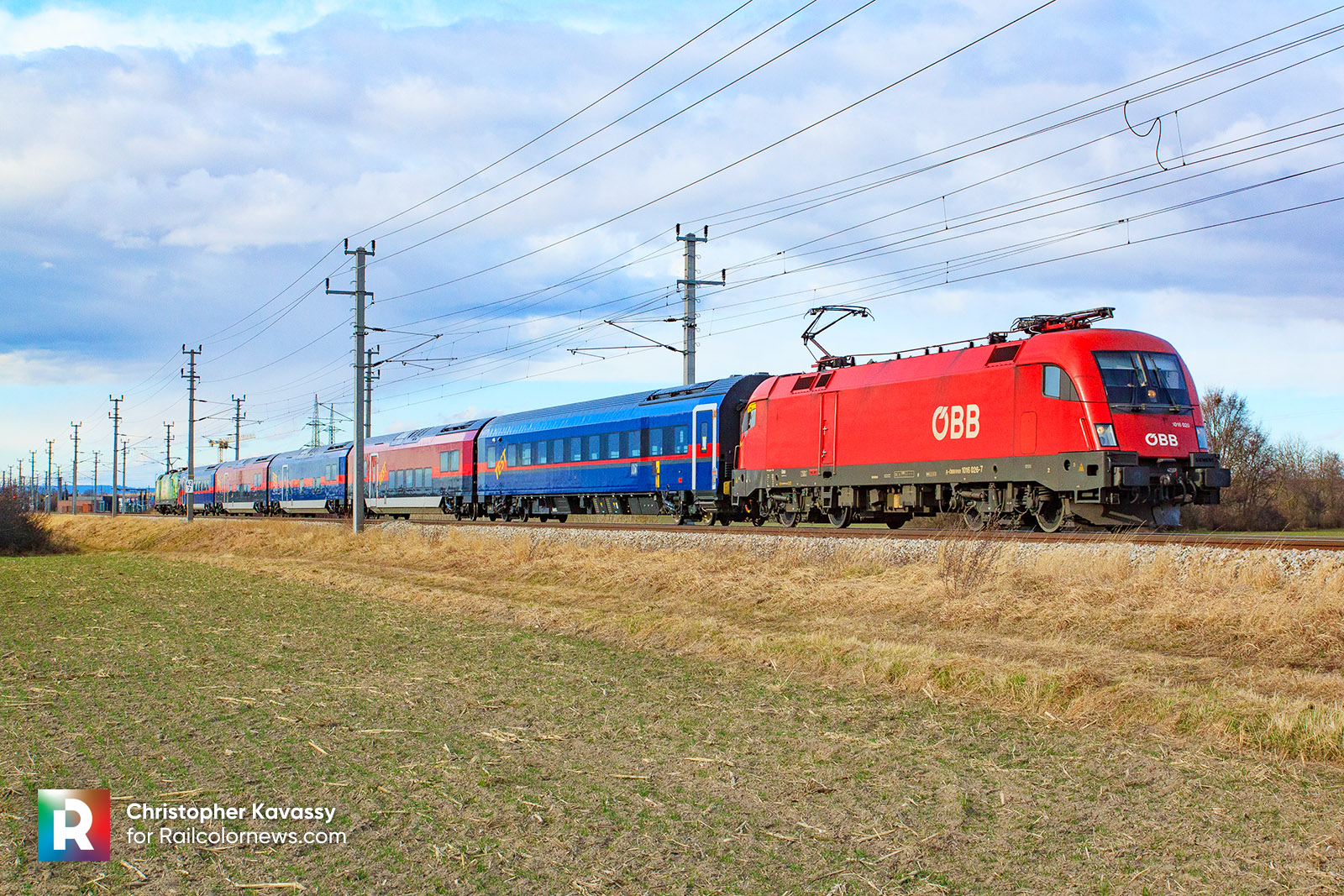 And the distinctive 'Green Point' 1016 023. According to Christopher, these are the only two ÖBB locos that have been equipped with the required special software for the tests: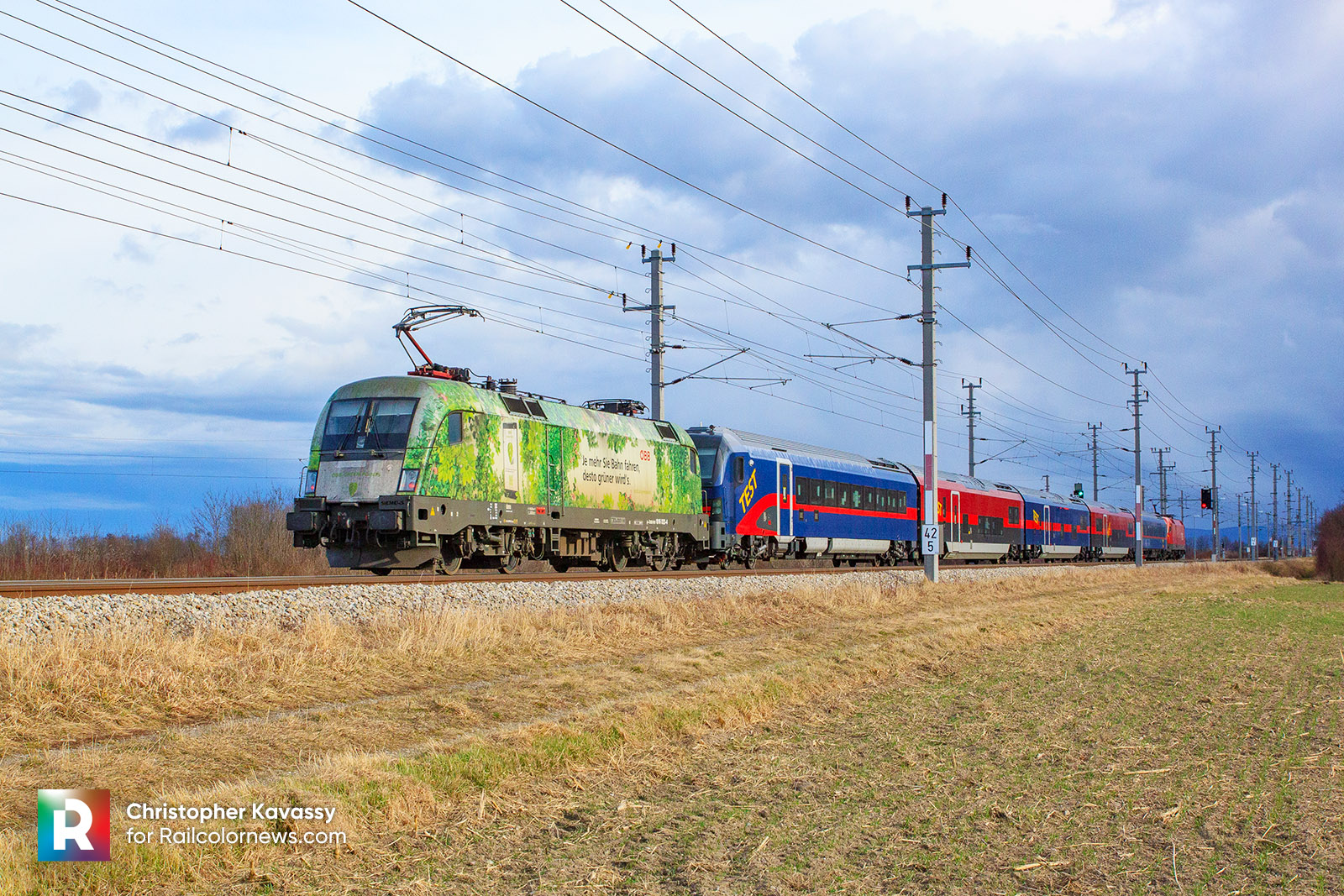 Update 24.08.2022
There might be a 230 km/h Vectron driving the second test train, but meanwhile, the original 'multicolor' rake is still being pulled by Taurus locos. A fresh update with pictures by Christopher Kavassy showing the journey from Vienna Hütteldorf to Innsbruck Hbf. The reason for this transfer is acceptance runs which are set to take place in western Austria these days.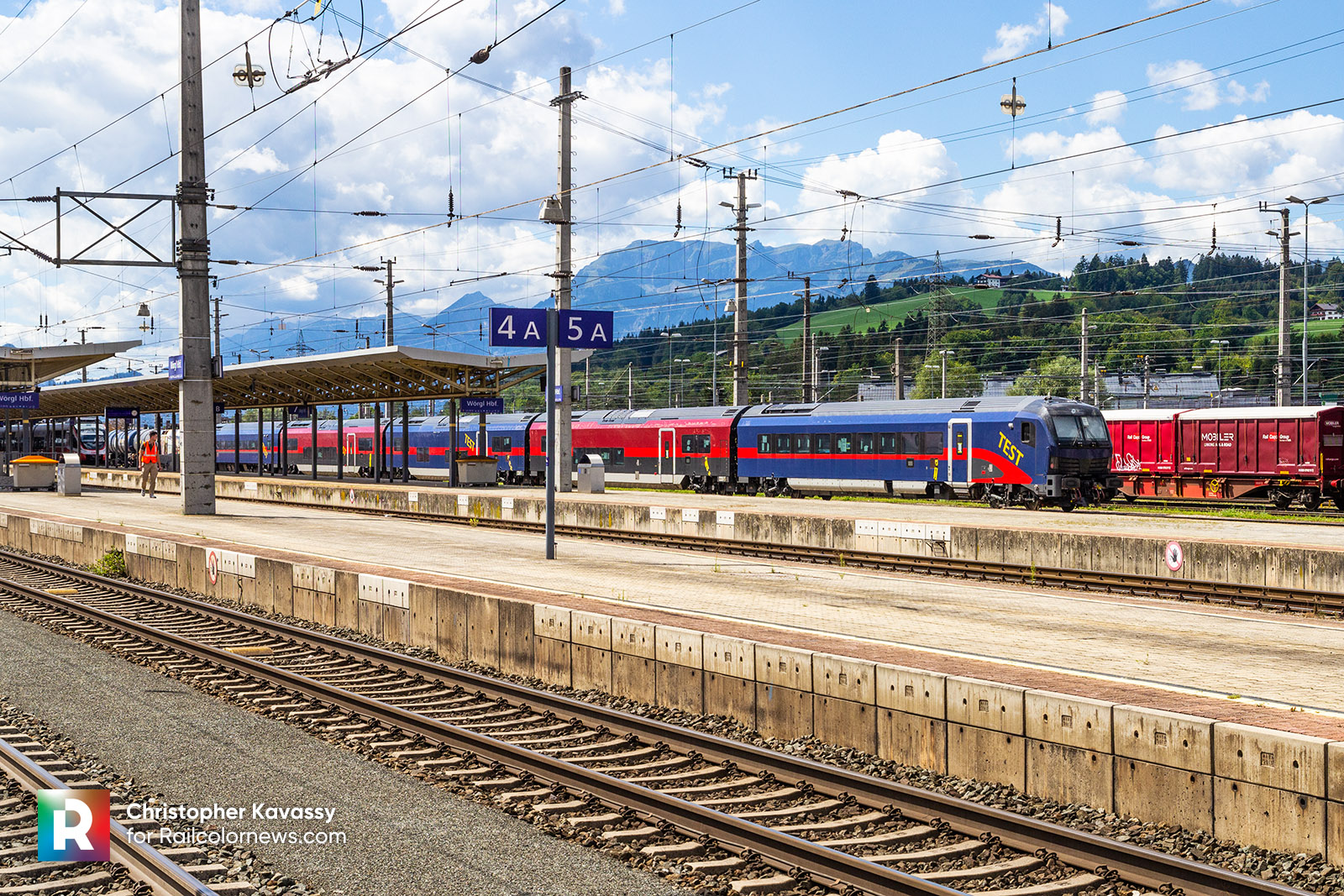 ÖBB's 1116 157 'Polizei' Taurus (a.k.a. 'Sicherheitslok') was used for the transfer of the colorful rake: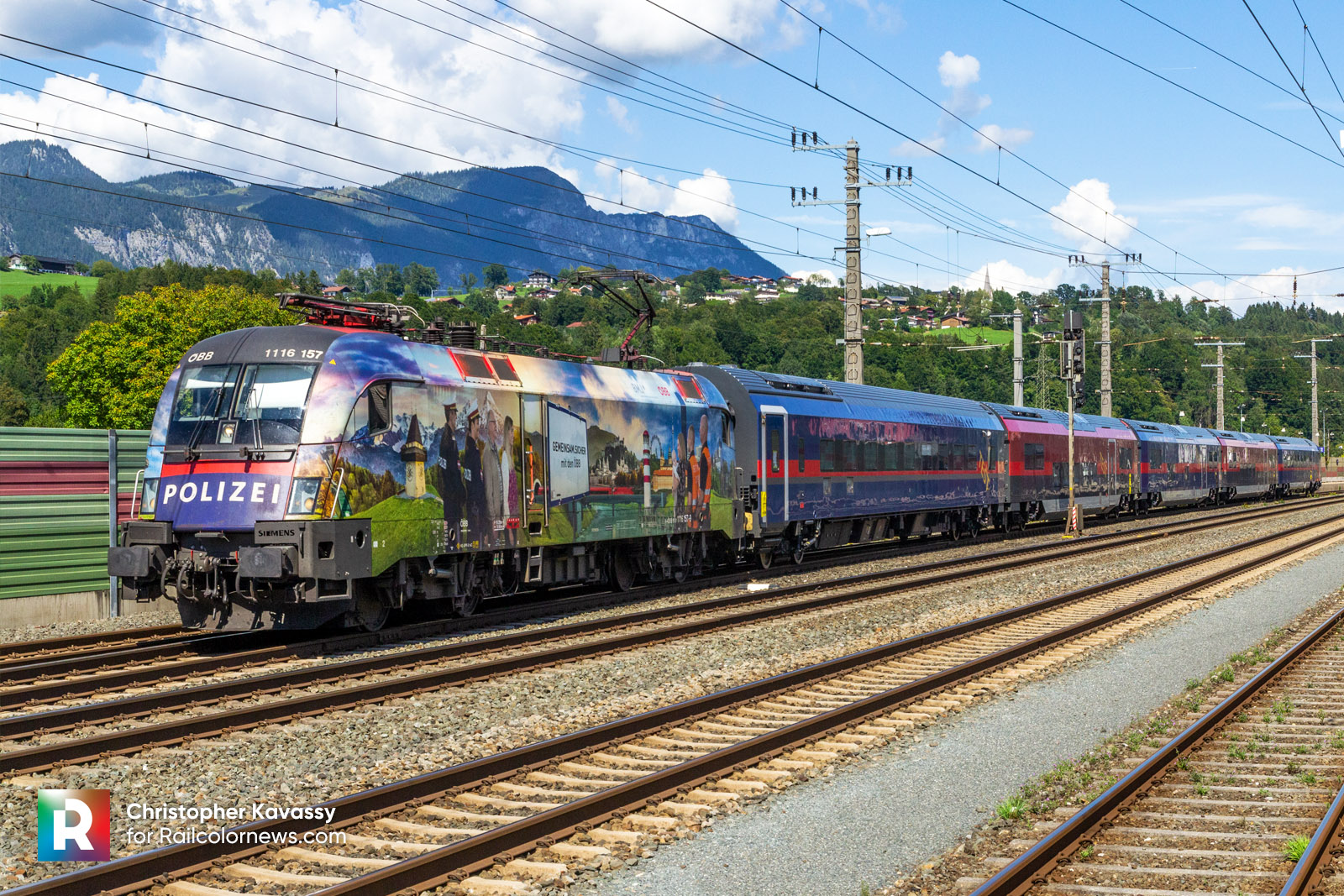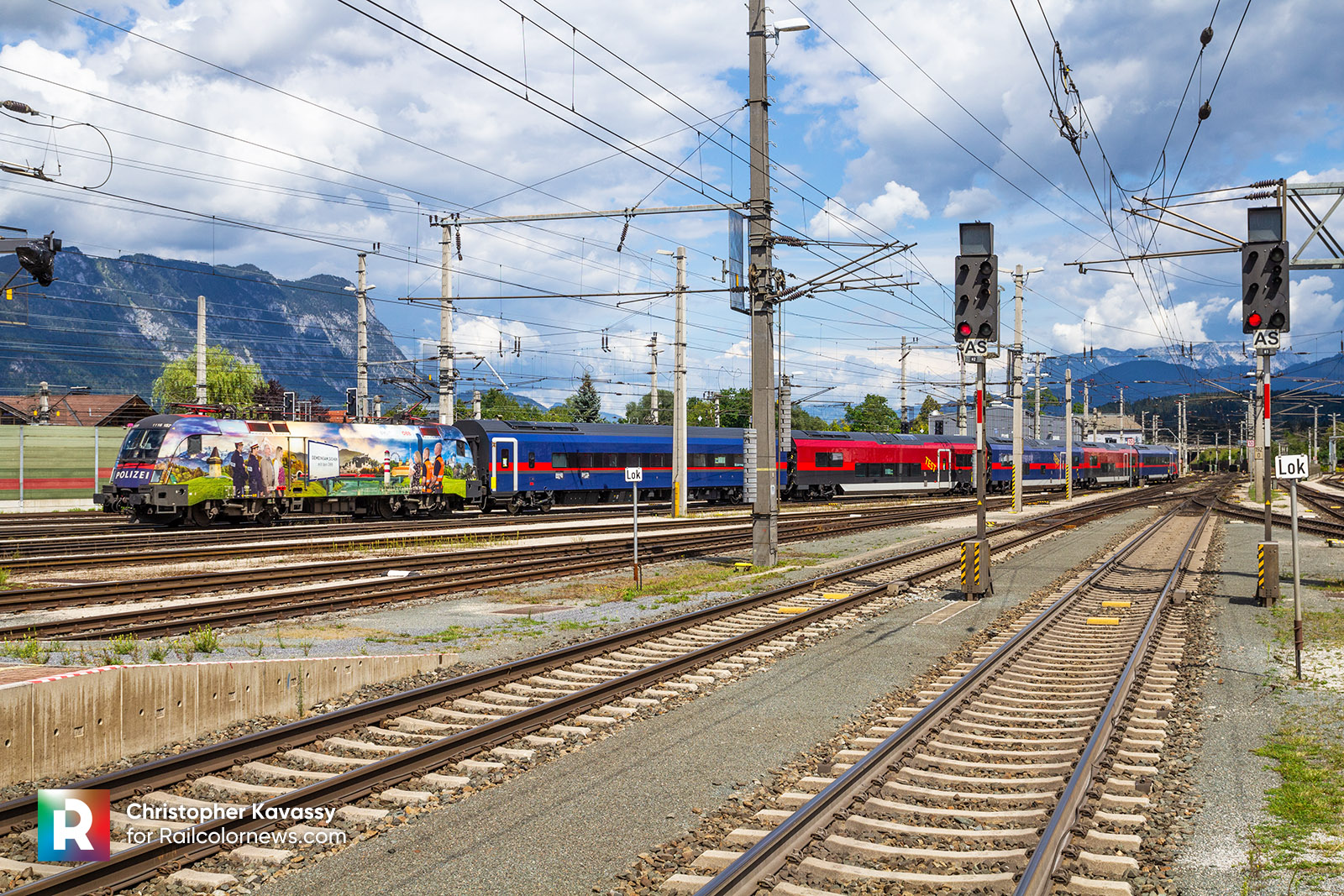 ---
You are looking at passenger coaches based on Siemens' Viaggio platform. The first two left the factory in Vienna on 10.09.2021.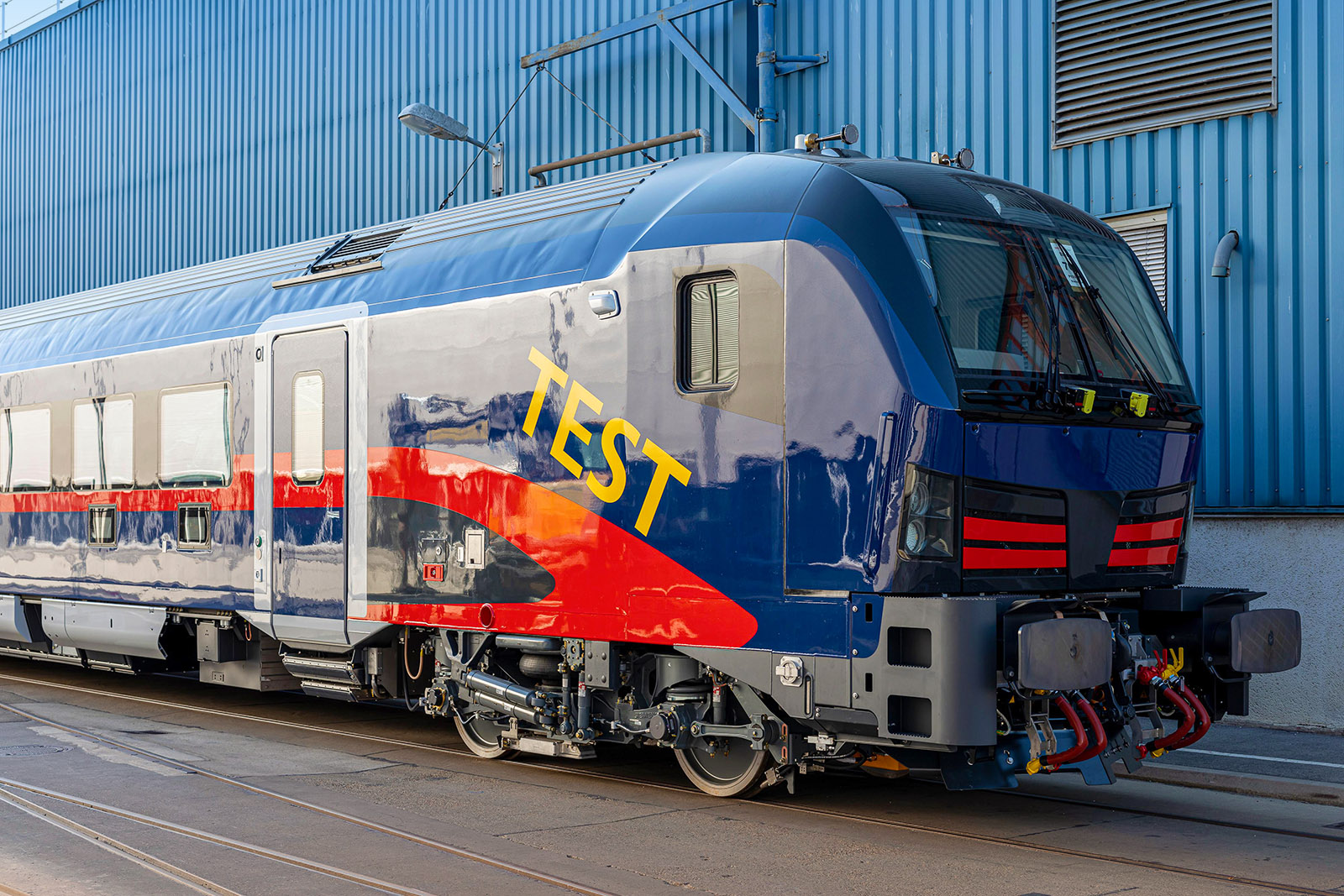 Order overview: