advertisement

The summer of 2023 will introduce the new generation of night trains – Siemens Viaggio Comfort Next Level coaches that will enter service as Nightjet for ÖBB. Today, the manufacturer and the Austrian operator officially presented the final interior of the 'Liegewagen' (couchette) and 'Schlafwagen' (sleeper) cars. A video walkthrough comes at the end of the article.

The Austrian government and incumbent rail operator ÖBB are investing over EUR 700 million in 33 new night trains for operation across Europe. More and more people travel by sleeper train between European cities, and ÖBB decided several years ago it wanted to be the frontrunner in rebuilding the European network of night trains. This has resulted in a unique project – Europe has not seen new rolling stock for this type of train for a long time, but Siemens is doing it now.
The next generation Nightjet brings the latest technological solutions to night trains: extra light bogies with a top speed of 230 km/h and special windows that reflect light but let telephone signals through, to name a few.
Eventually, each new Nightjet train will be a fixed seven-car consist, including a driving trailer with a Vectron cab and a multifunctional car with a low floor section. The new trains are dearly needed, for many connections one has to book way in advance to secure a spot (or bed). Therefore, the arrival of the new Nightjets will not result in the withdrawal of older rolling stock. ÖBB will redeploy the existing fleet to extend its offering even further.
Siemens stated that this new product comes as a result of a well-balanced mix of comfort, price, reliability, and modularity. This is extra important for future deployment in different countries. European countries are relatively small, and interoperability is key. The German railway vehicle manufacturer mentioned the Netherlands and Switzerland as important countries for the new trains, although it s in the end up to ÖBB to decide.
Below you see one of the two Nightjet rakes that are being used for authorization tests: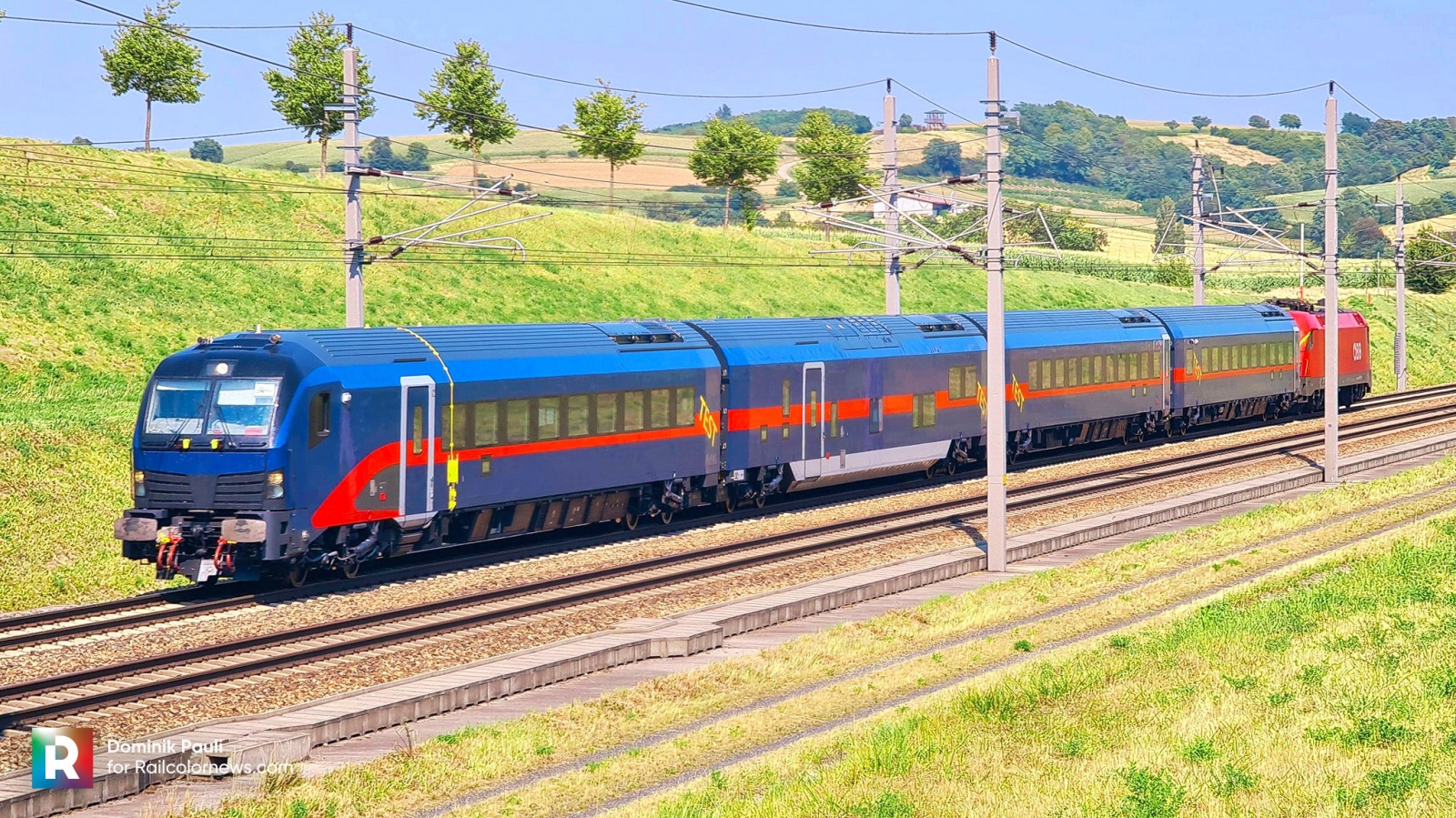 But most importantly, the interiors of the Liegewagen and the Schlafwagen were presented today. Together we can walk through the new interiors of four types of compartments:
Liegewagen / couchette car
Classic four-person compartments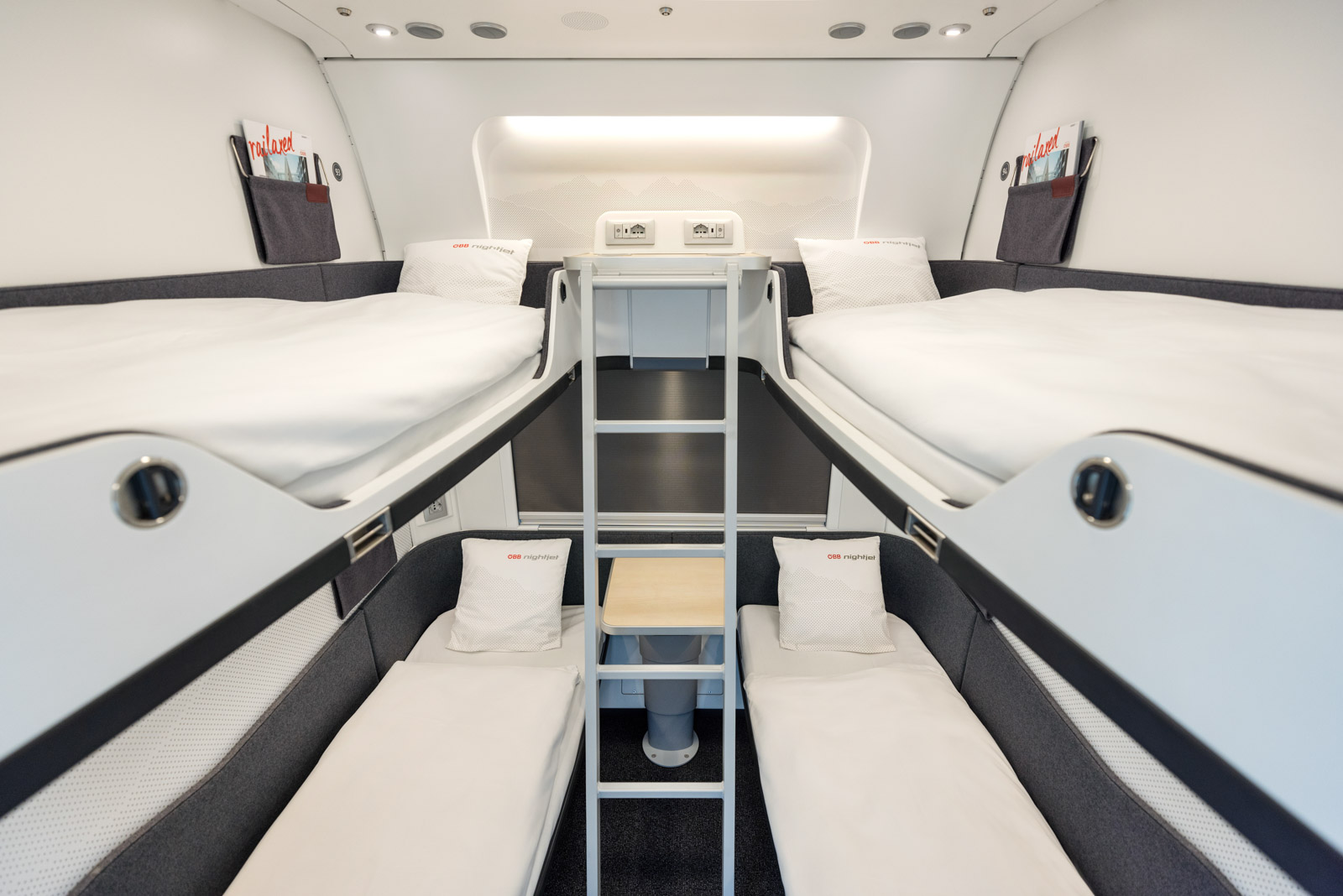 Mini cabins: one-person sleeping pods with extra privacy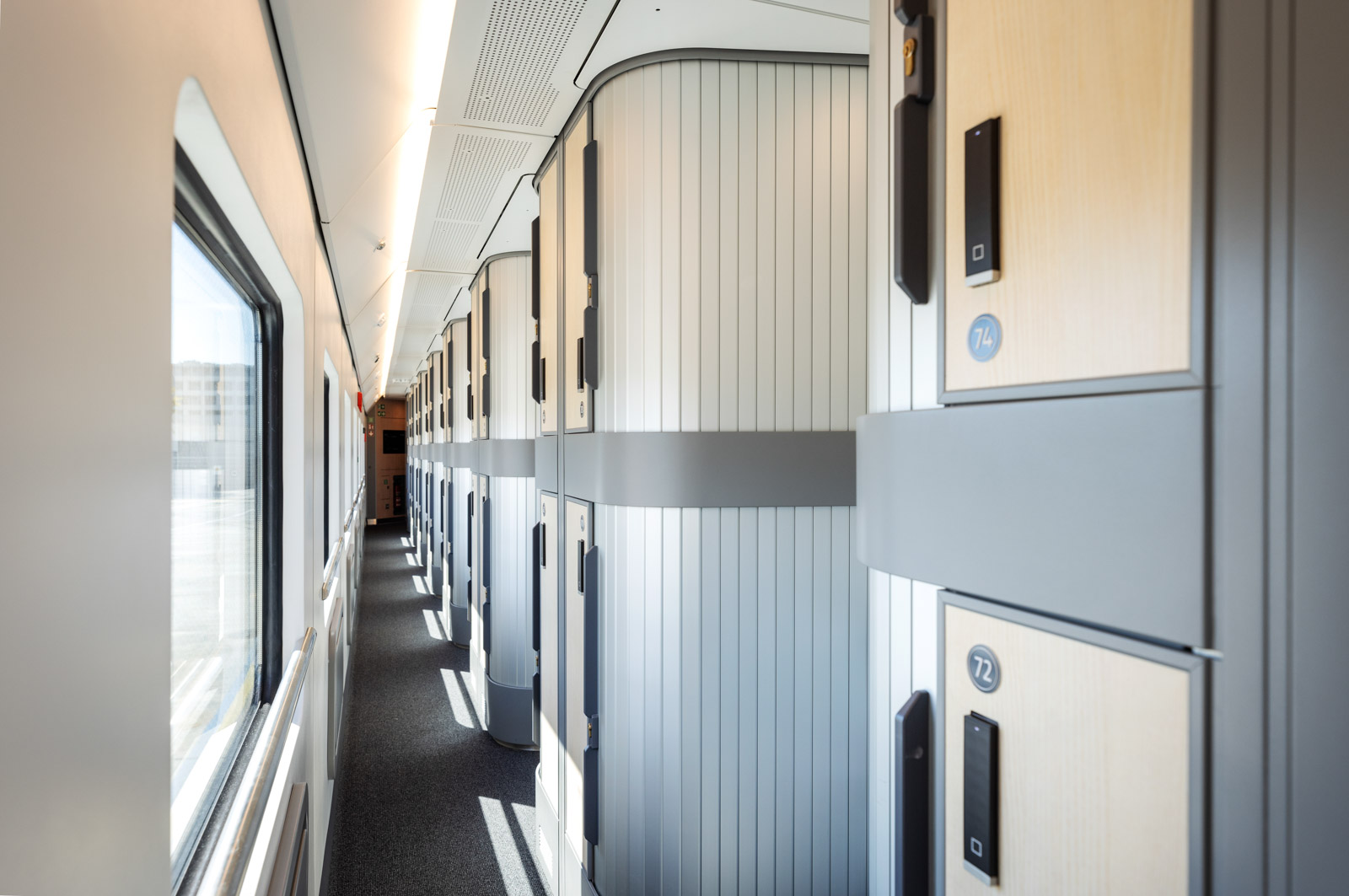 Schlafwagen / Sleeper car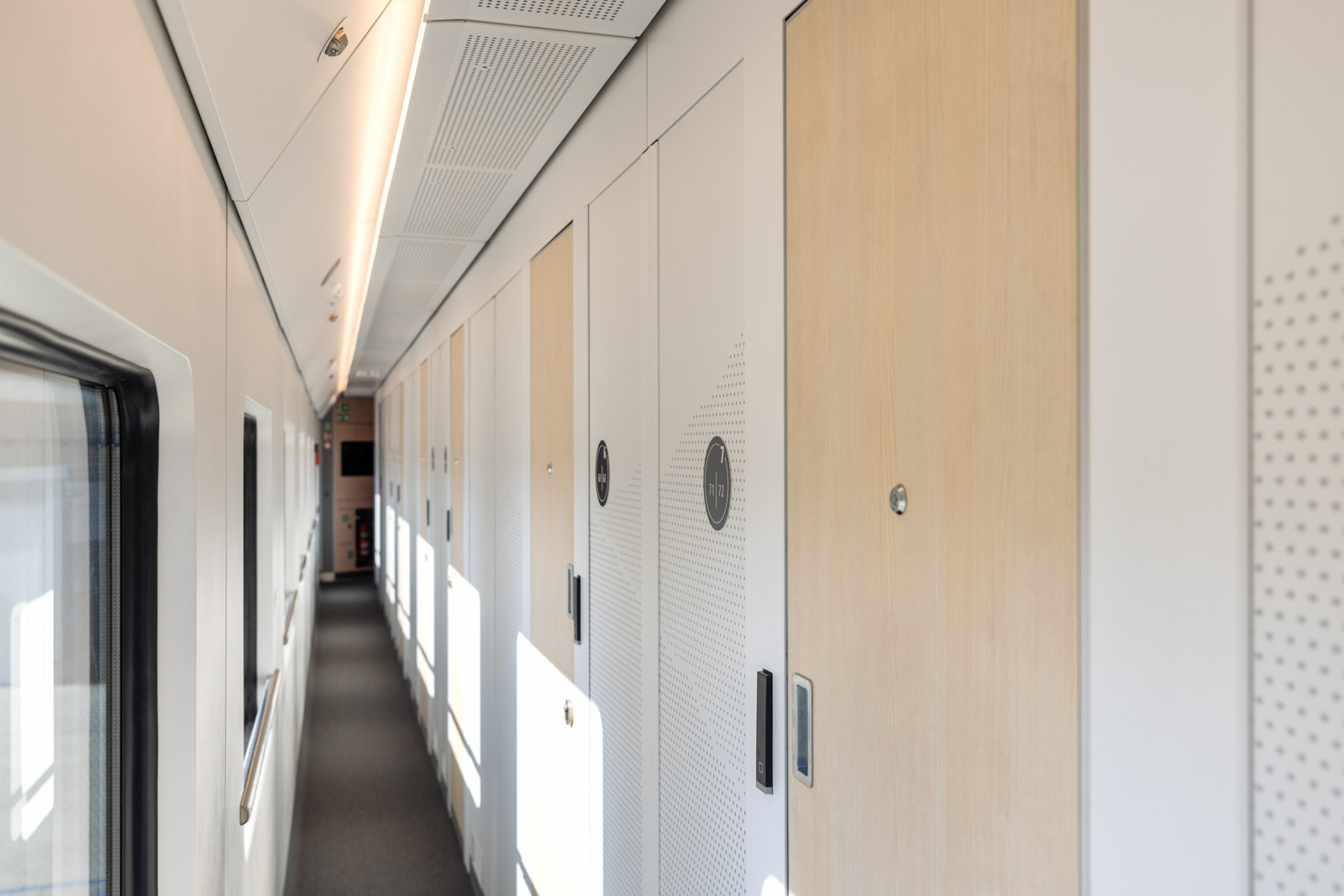 Comfort cabins: your own bedroom with two berths, a seated area, and a wash basin, and a toilet.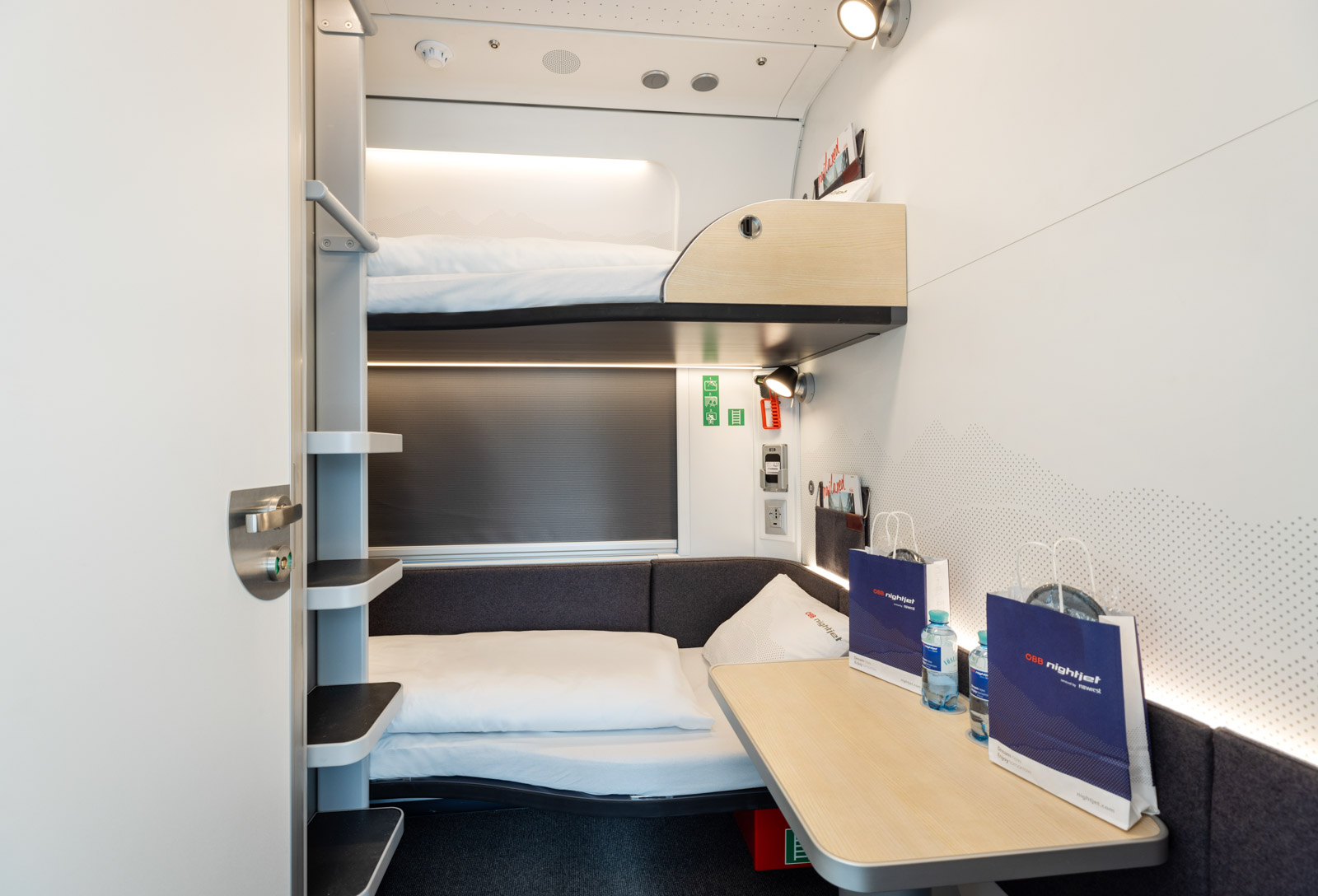 Comfort Plus cabins: similar but with extra space, with your own bathroom, including a wash basin, a toilet and a shower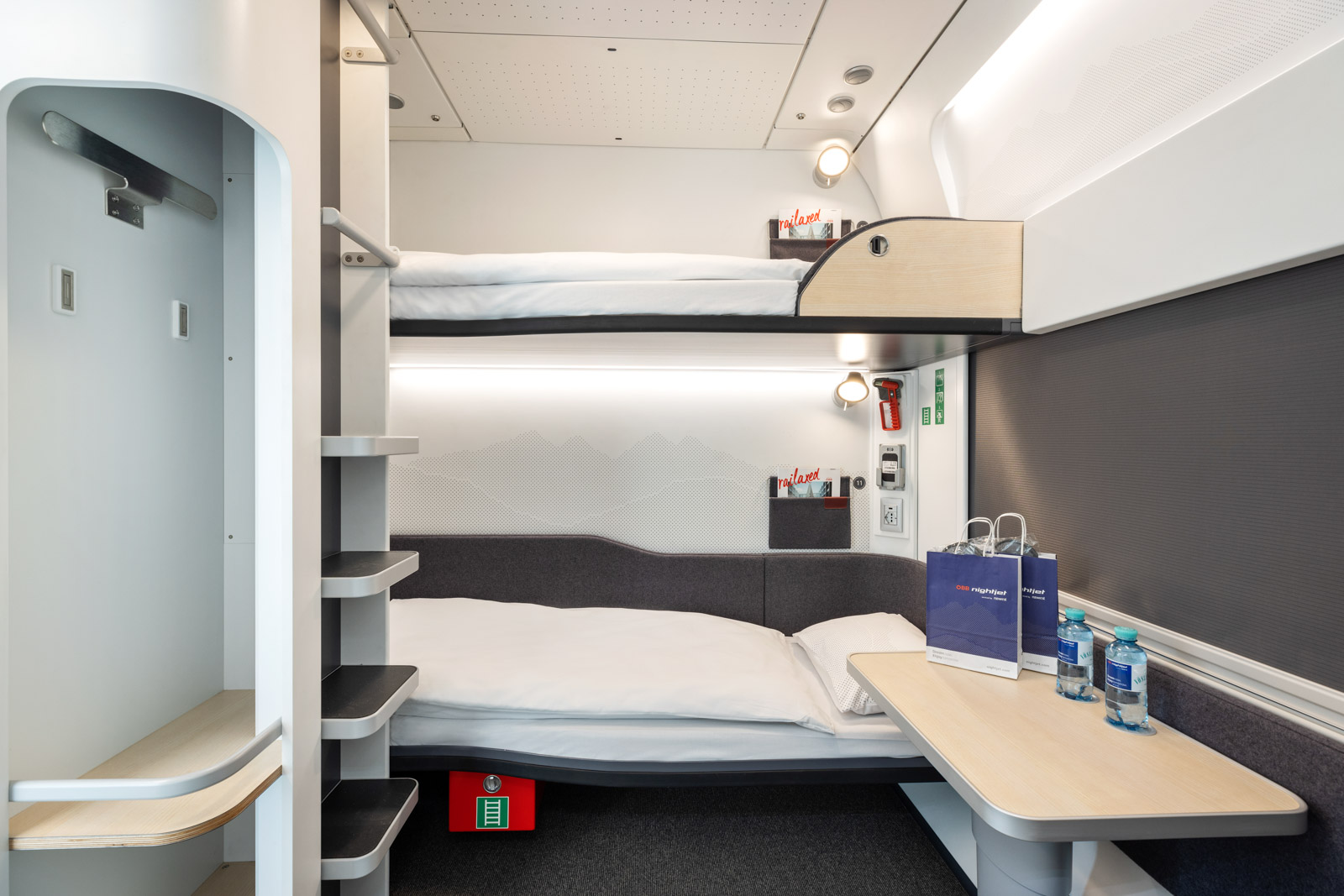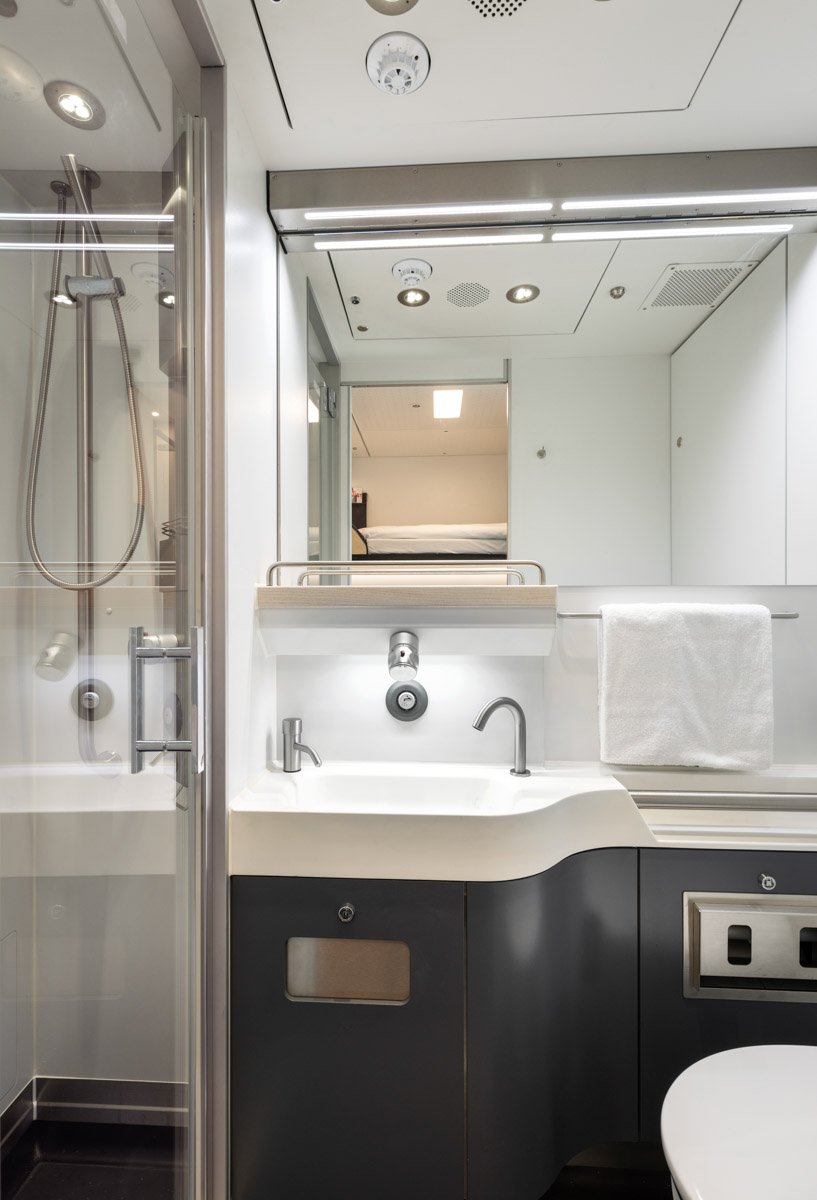 The official walkthrough video
[videopress wLo80u3Y]
© ÖBB
---
New Raijet/Nightjet orders overview: