It does not matter if you are a single business traveler, a couple traveling for a weekend city-break or a whole family on a rail trip: As of 2022 will have a new sleeper train for all – newly-built loco-hauled Nightjet trains. Time to have a look at its interior:
VIdeo Copyright ÖBB
Now we have a clearer picture of what the new trainsets will look like, inside: The 7-car Nightjet trains will include two 'seated' cars, three couchettes and 2 sleeping cars. The coaches will be air-conditioned, LED-lit, feature Wi-Fi and have an onboard media portal, known from the long-distance Railjet trains. This revised design incorporates the results from mock-up testing and feedback from travelers as it was displayed at Vienna's main station in the winter of 2016.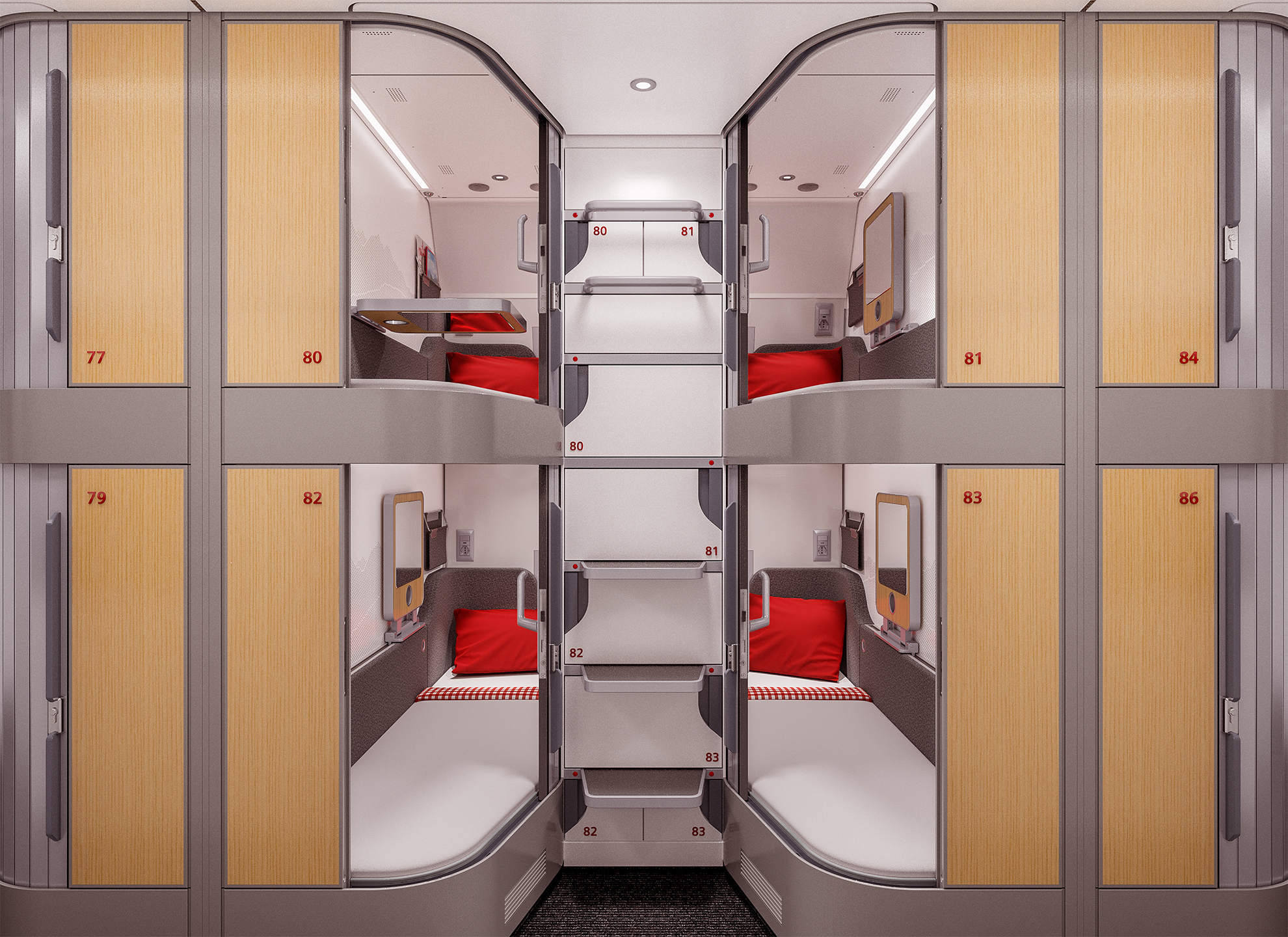 Mini capsules for individuals
These mini-capsules combine privacy, coziness, and functionality. Each capsule has its own luggage locker. The coziness comes from the bed itself, an Austrian mountain design on the wall as well as lighting comfort. In functionality, private travelers might enjoy the folding table, an integrated mirror, a reading lamp, pockets for personal belongings and charging of e-devices (also wireless).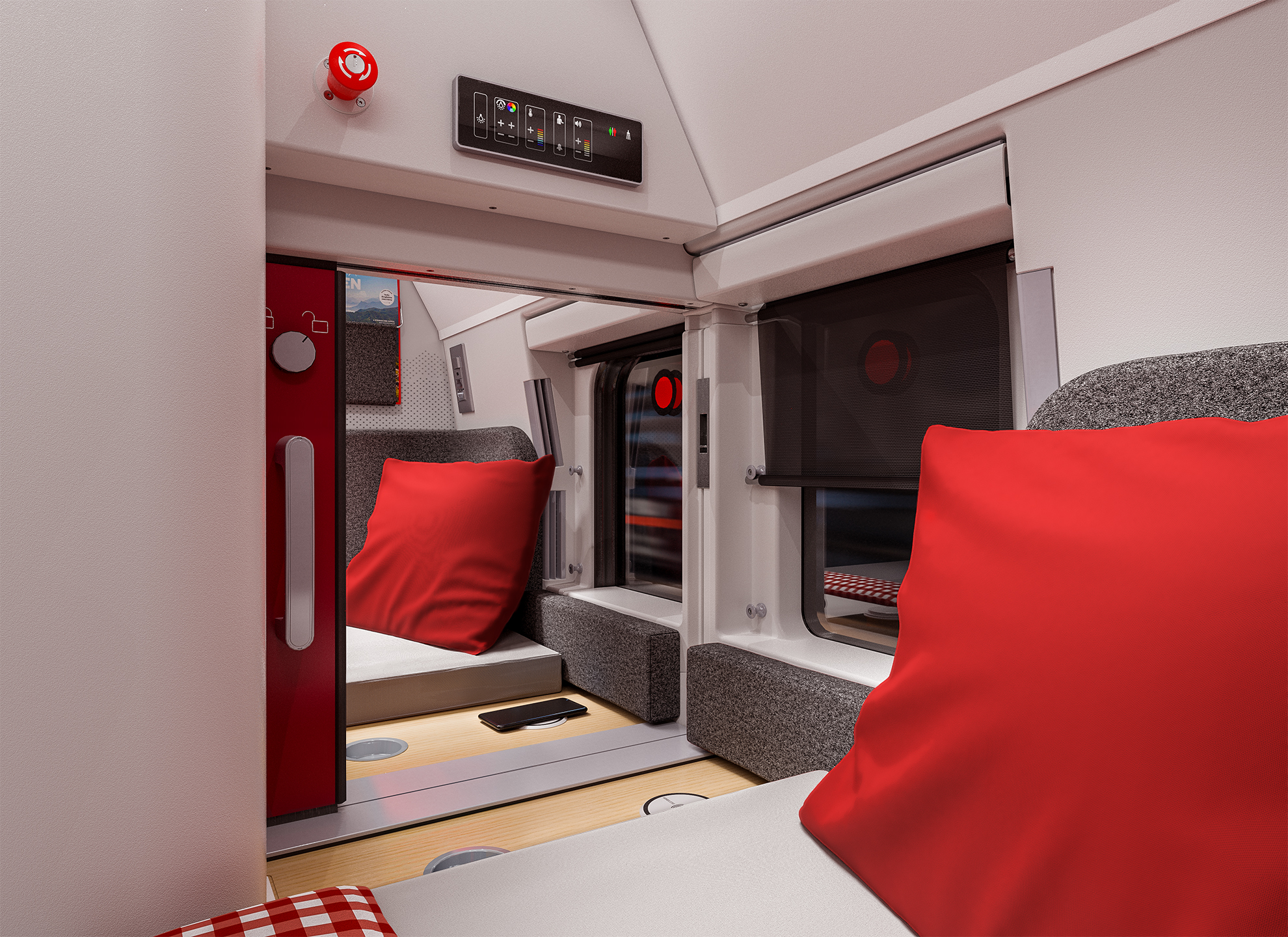 4-person compartments for groups and families
For bigger groups, an NFC lockable space for four persons is offered. All beds are fixed with the luggage storage below the lower beds. Equipped similarly to mini-suites, this is a solution for a group with its own privacy.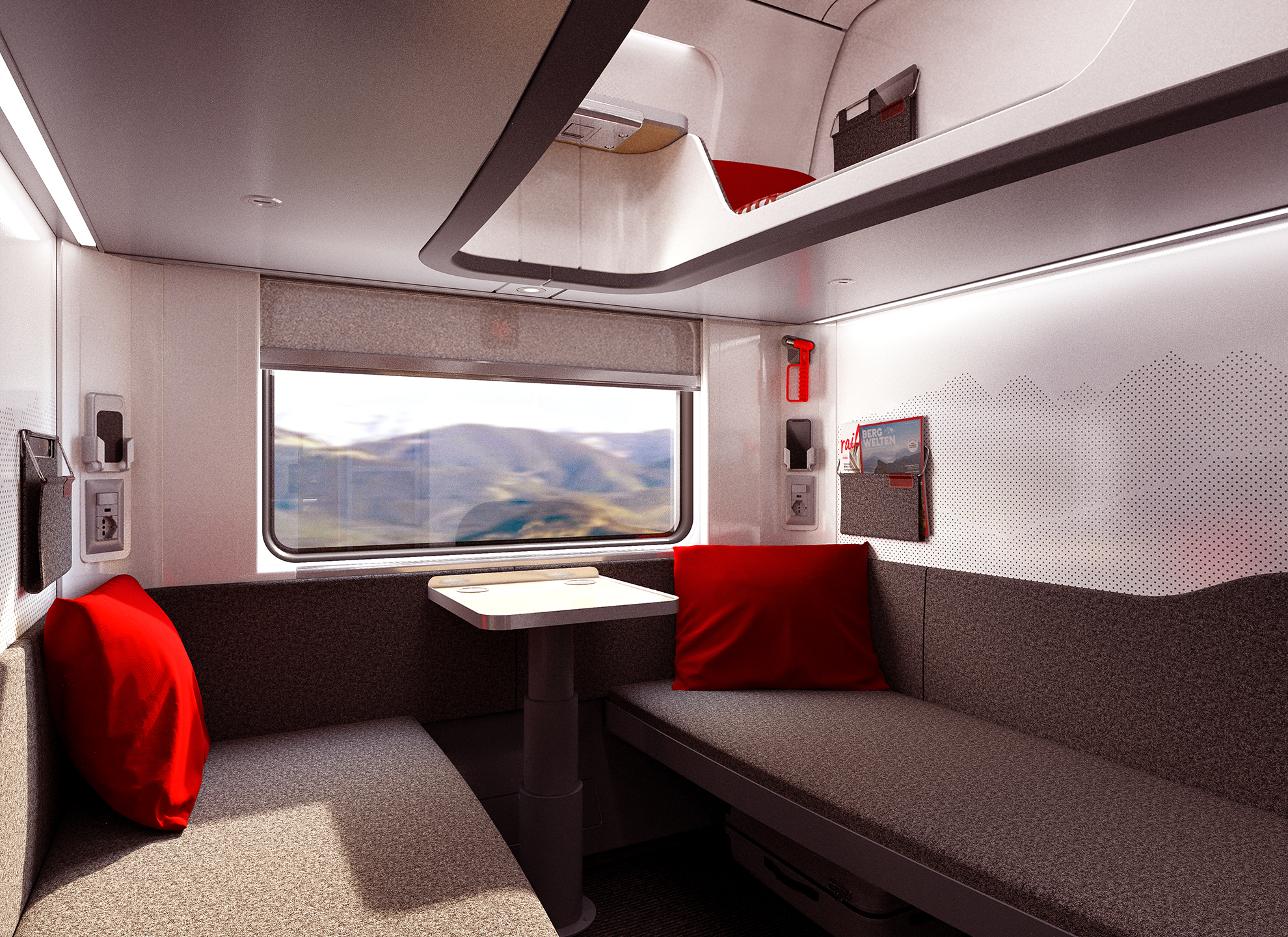 Deluxe lounge for two persons
The Standard/Deluxe compartment for 2 has two fixed beds one above the other and similar amendments as the other two accommodation types. On top of these are the private toilet and shower in each compartment.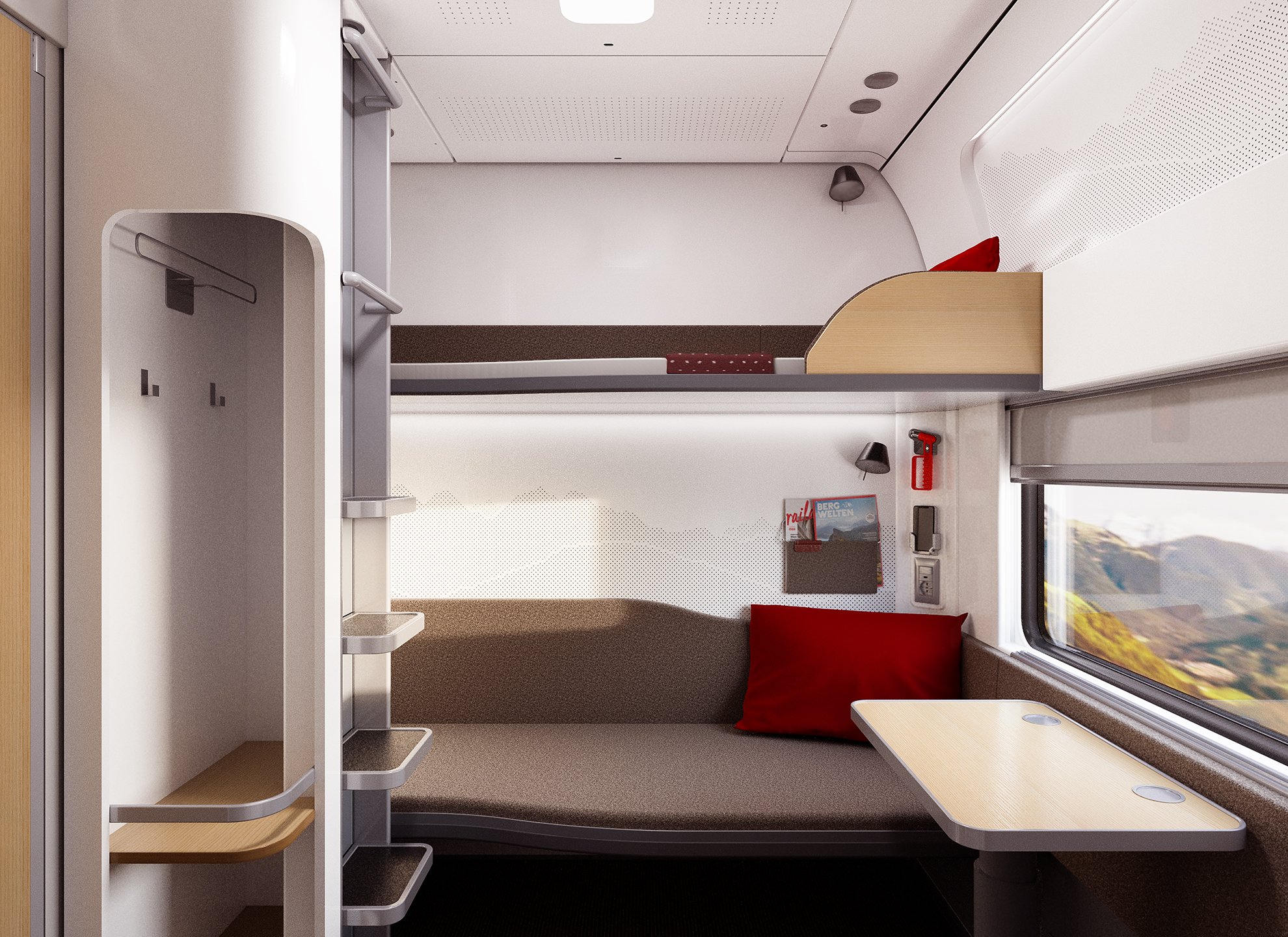 In April Siemens has started the development and construction of the 13 new Nightjet trains. The new Viaggio loco-hauled trains will be operated in combination with ÖBB's existing fleet of Taurus locomotives.