advertisement

---
Three out of ten new Siemens Vectrons leased from Rolling Stock Lease to Budamar have already received special designs made by Railcolor Design.
On 05.08.2022, two more tailored "bridge" designs were added to the newly forming fleet of A17 and A35 Vectrons at Budamar. They are leased from RSL, and as they keep coming from the Munich Allach plant of Siemens, they are wrapped in special orange and grey livery.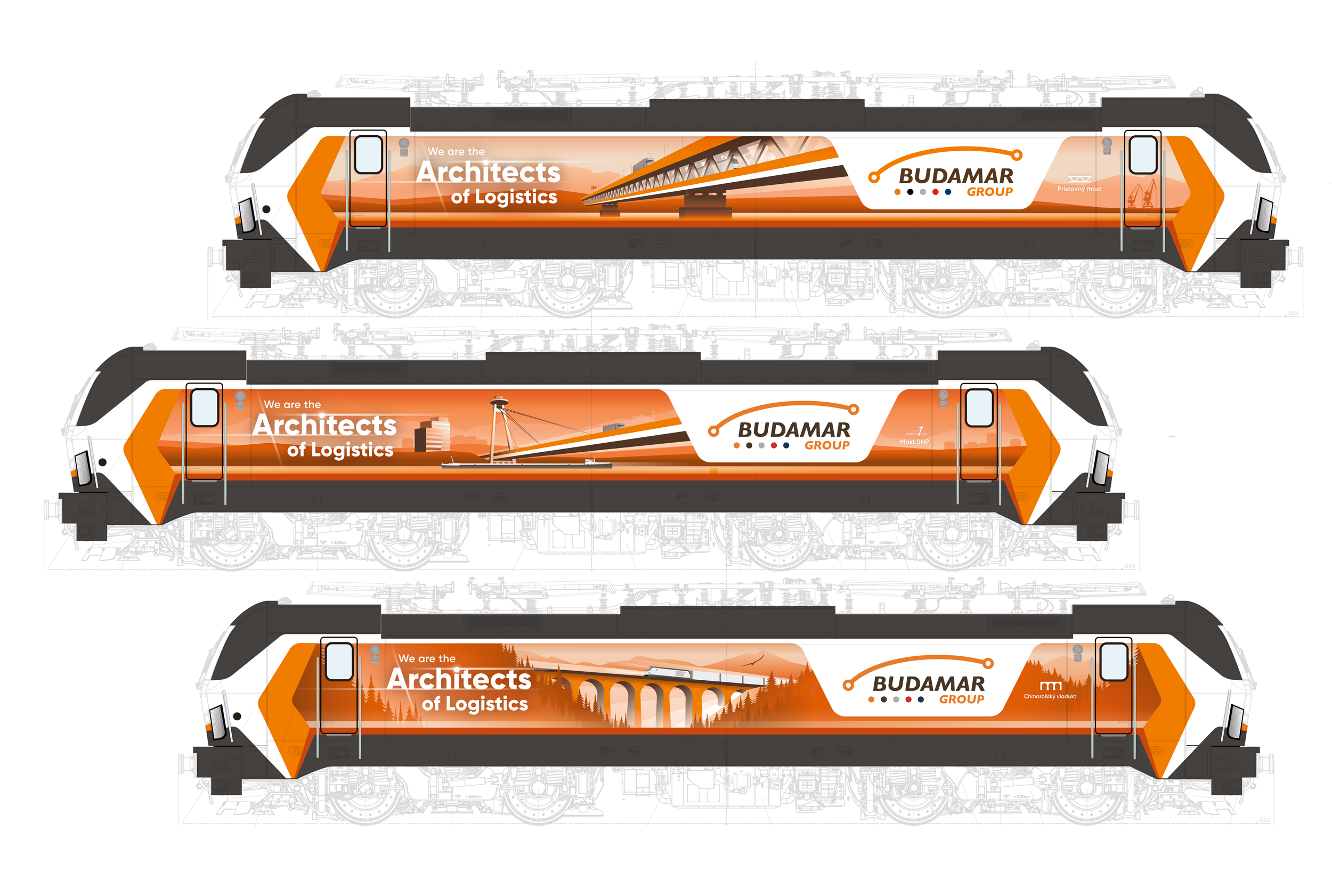 Each locomotive is different and is dedicated to famous bridges in Slovakia. Bridges were selected as symbols of connectivity and significant landmarks. They are also important architectural structures, which aligns them with the company motto "Architects of Logistics".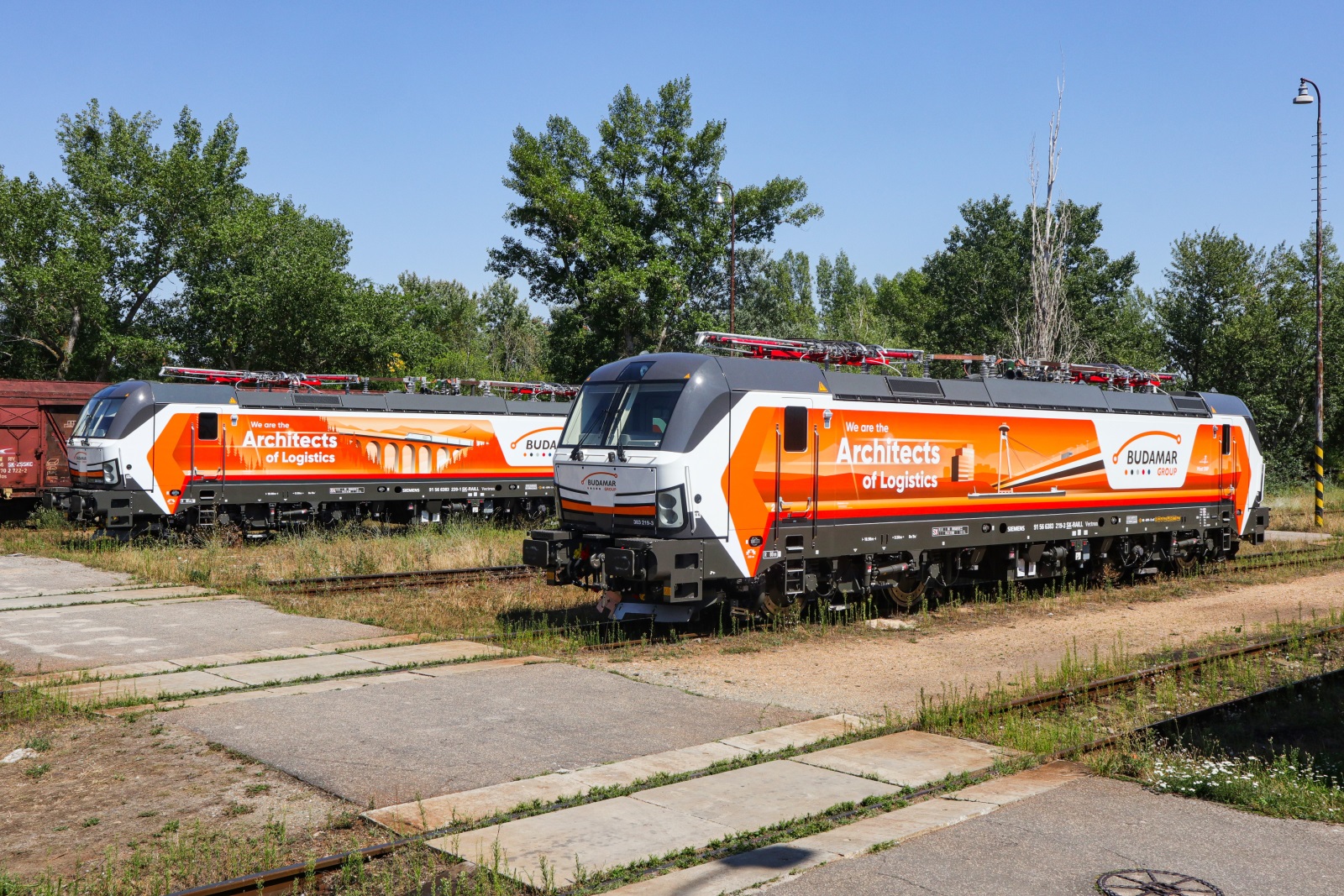 After Prístavný (harbour) bridge on 383 218, two more bridges were applied to the design of 383 219 and 220.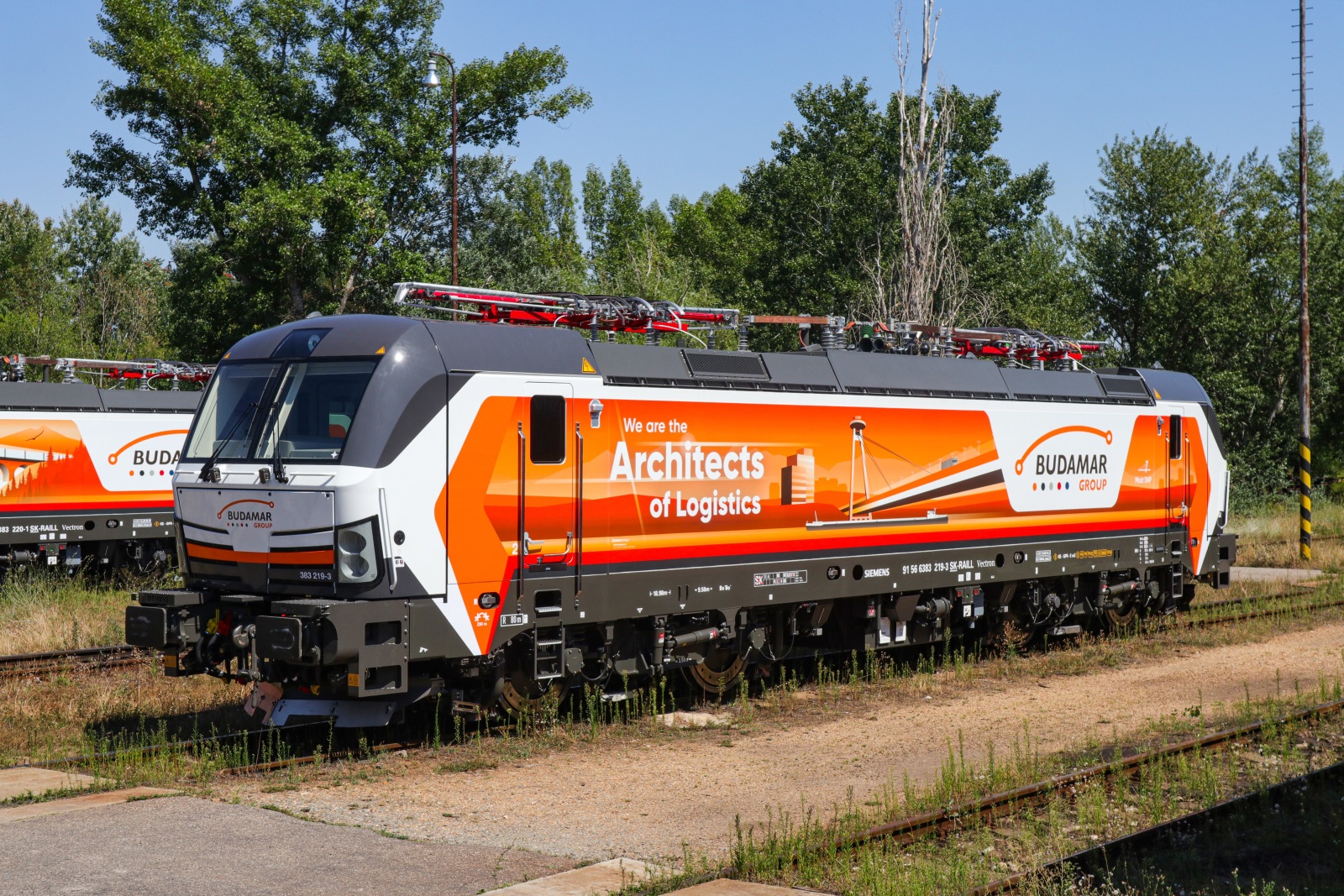 The SNP bridge on 383 219
The first got a design with SNP bridge. The special bridge with a "UFO" restaurant on top also has a cargo boat floating beneath it. That is because Budamar also owns SPaP – the company responsible for cargo ships and harbors in Slovakia. The name SNP is derived from Slovenské národné povstanie (Slovak National Uprising). This was an armed insurrection of a resistance movement against the German occupation and Slovak collaborative government during WWII. The bridge is serving road traffic and pedestrians.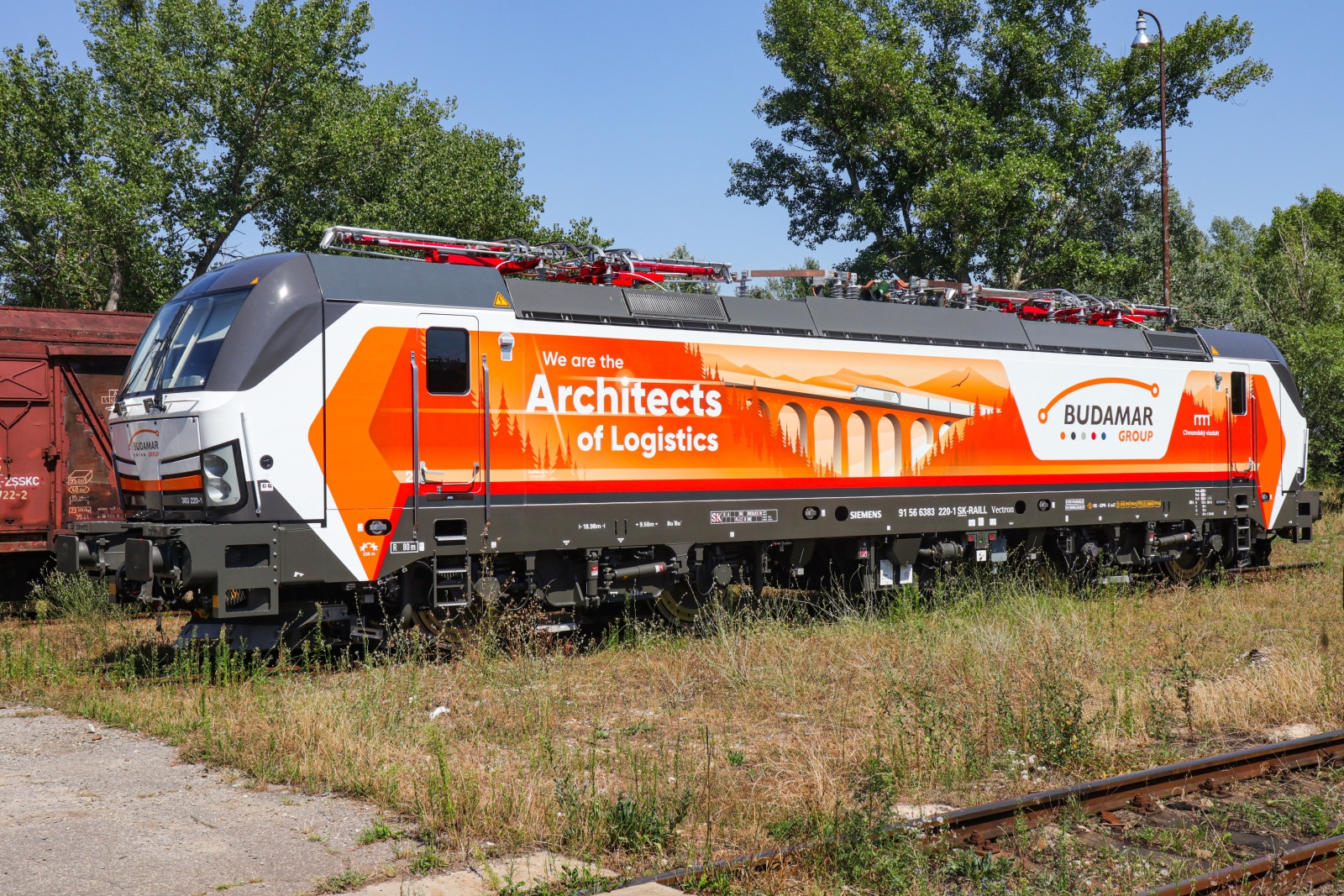 The Chmarošský viaduct on 383 220
The second bridge is the Chmarošský viaduct, a design applied on 383 220. This railway bridge is situated in central Slovakia, on a non-electrified line with rare, mostly tourism-related summer traffic. It is situated near the village of Telgárt and it became a popular photo spot for tourists. It bridges a valley with a height of 18 meters and a length of 114 meters.