advertisement

---
At Railcolor News, we closely follow the transformation of the first Cityjet Taurus. So far, we've only seen it hauling freight trains – now we can bring you a true Cityjet combo – A Taurus locomotive with a DOSTO push-pull set.
It seems that this will be a common sight on Austrian railways soon. Various sources mention up to thirty locomotives will lose their "uniform" red ÖBB livery and get one that matches the modernized DOSTO coaches.
1116 181, the Siemens ES64U2 that has been reliably serving its owner for 18 years, is the first of its kind. It was recently repainted in grey black, orange, white, and red, the combination known from Siemens Desiro and Talent units. It will also be the livery of the recently-ordered Stadler KISS trains.
Did you notice? Just last week, ÖBB decided to alter the design of 181; The top of the cab is now black instead of grey.
Gerhard Zant captured the colour-matching set on a Wien – Payerbach-Reichenau train: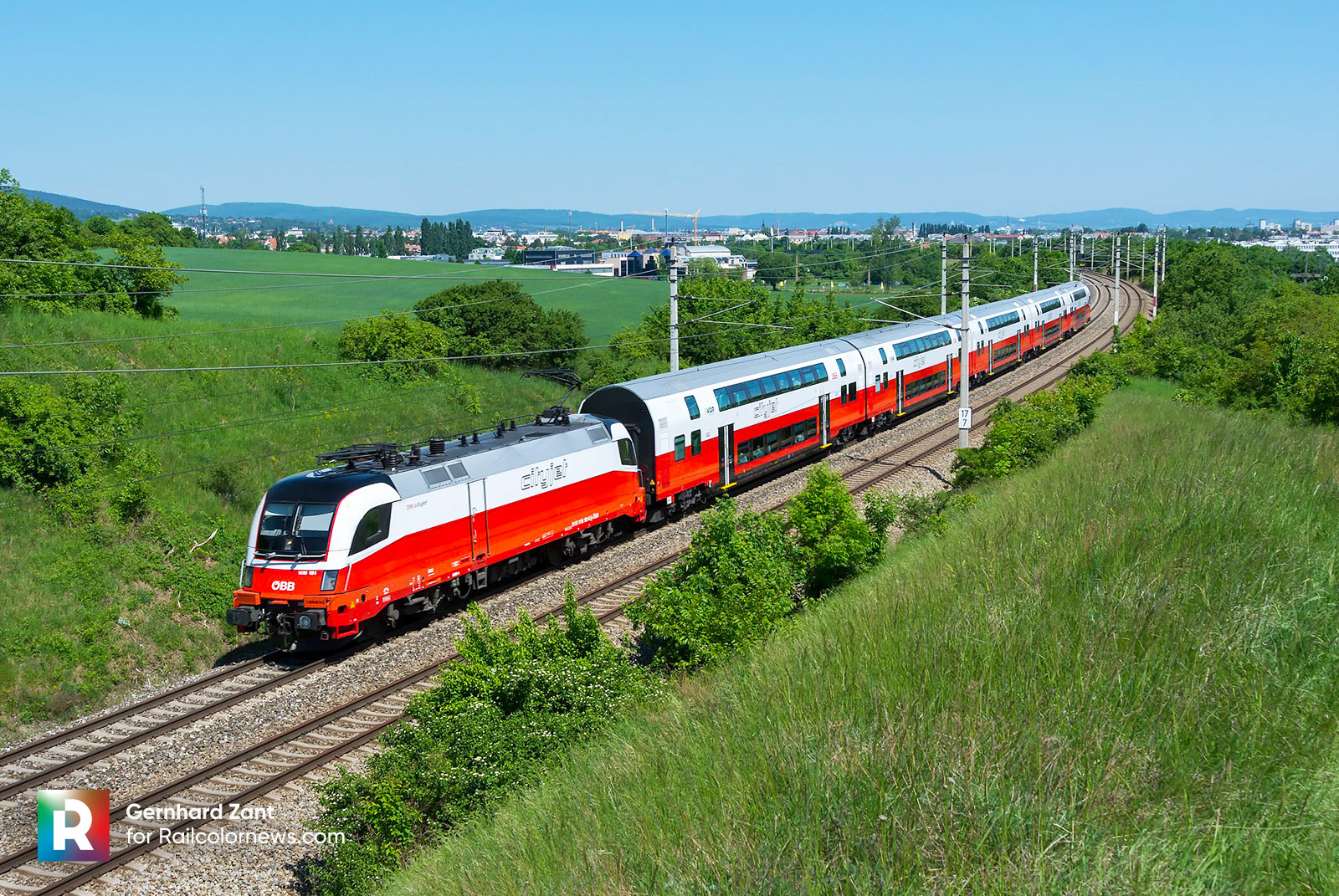 On 16.05.2022, the locomotive was presented together with a rake of modernized double-deck coaches, to celebrate the 'Halbzeit' of the coaches modernization project (51 out of 100 done):