advertorial

This year Austrian train model manufacturer Roco is celebrating its 60th Anniversary. And there is really no better way to do it than with a unique livery design. And why not an H0 model too?

Six decades ago, Roco – now a well-known model railway company – began recreating the European railway world as precision scale models, giving railway fans the unique opportunity to treasure their favorite locomotives and trains, always within their hand's reach.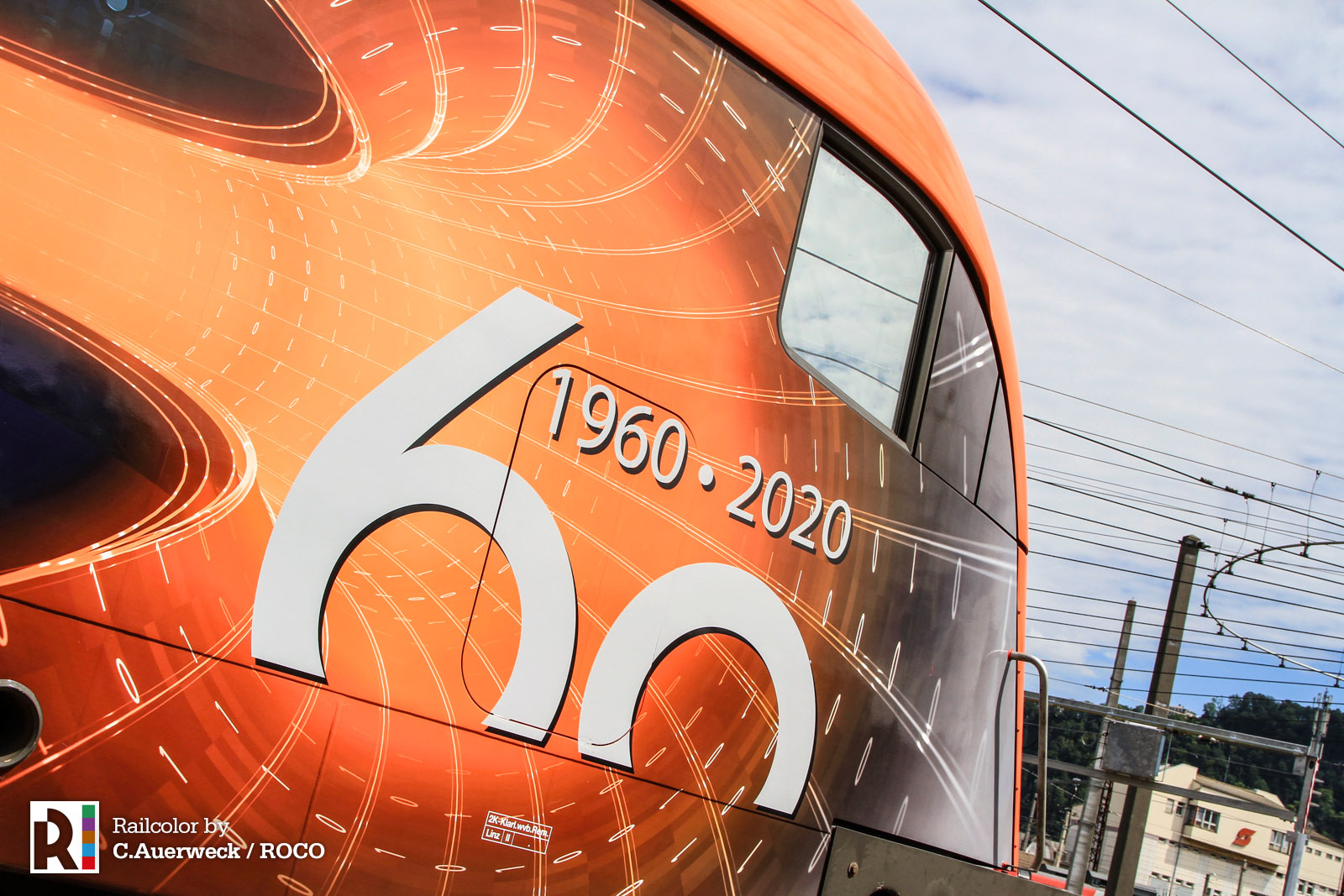 And while Roco does not really need an introduction, the design collaboration between the model manufacturer, Gudrun Geiblinger, and ÖBB has materialized in a unique Taurus livery that was revealed earlier this week. One could refer to it as white: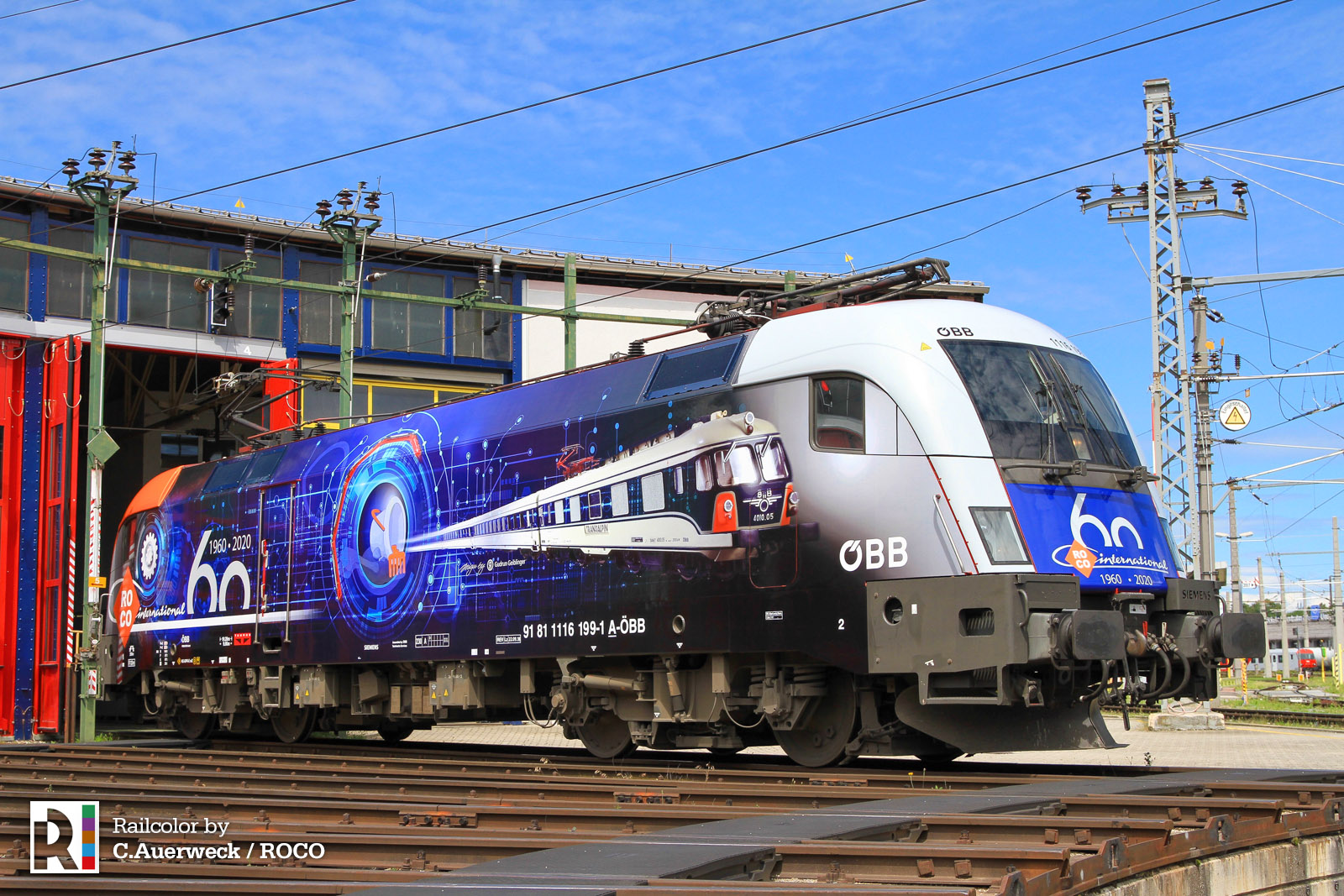 But there is also orange on its other side: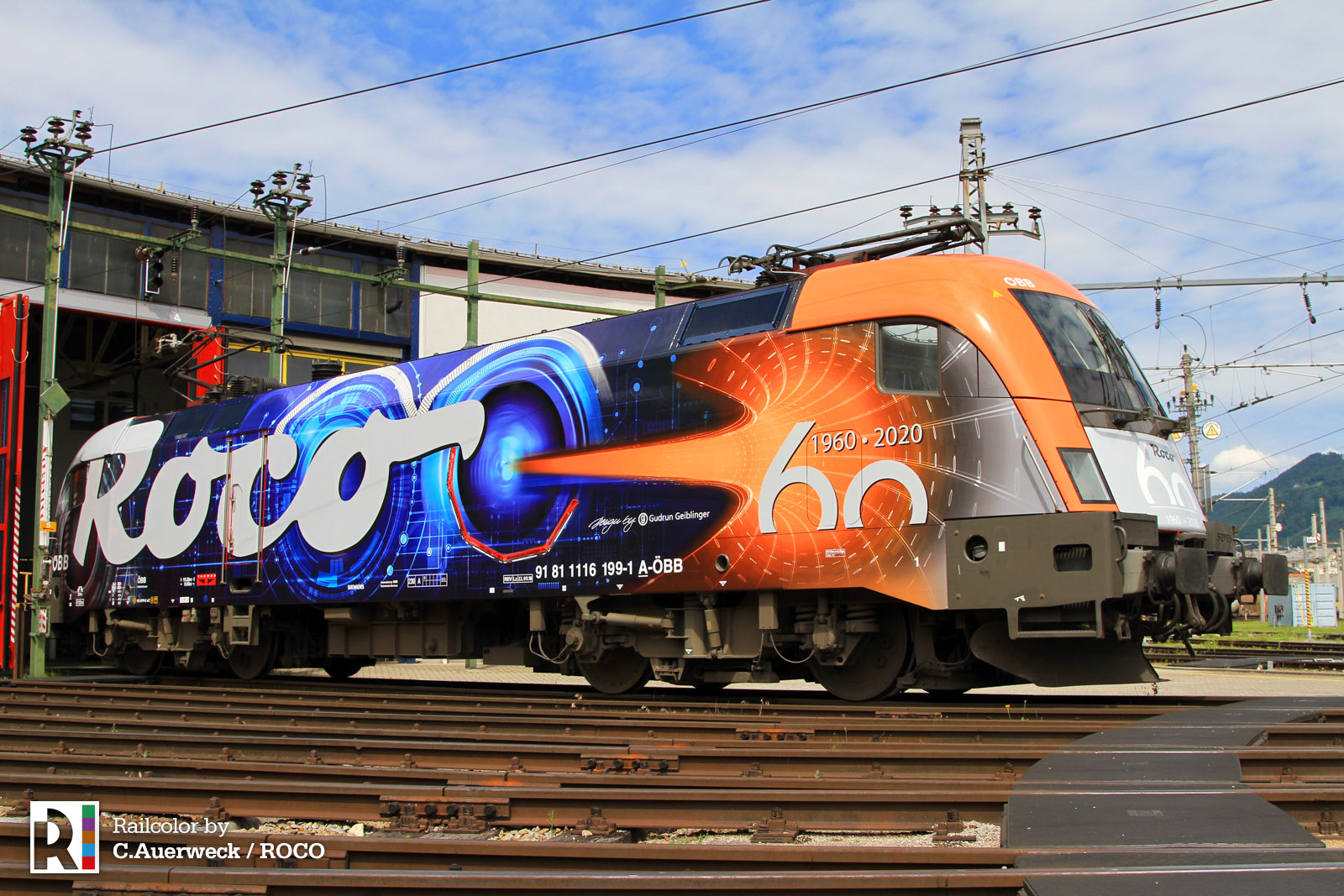 A (hi)story to tell
With white, orange, and blue as base colors this design reflects Roco's evolution throughout the years, blending both its legacy and modernity in a single concept. It has it all – a classic ÖBB 4010 "Transalpin" EMU, combined with futuristic matrix-like visuals – part of the modern, already digital, world of train models.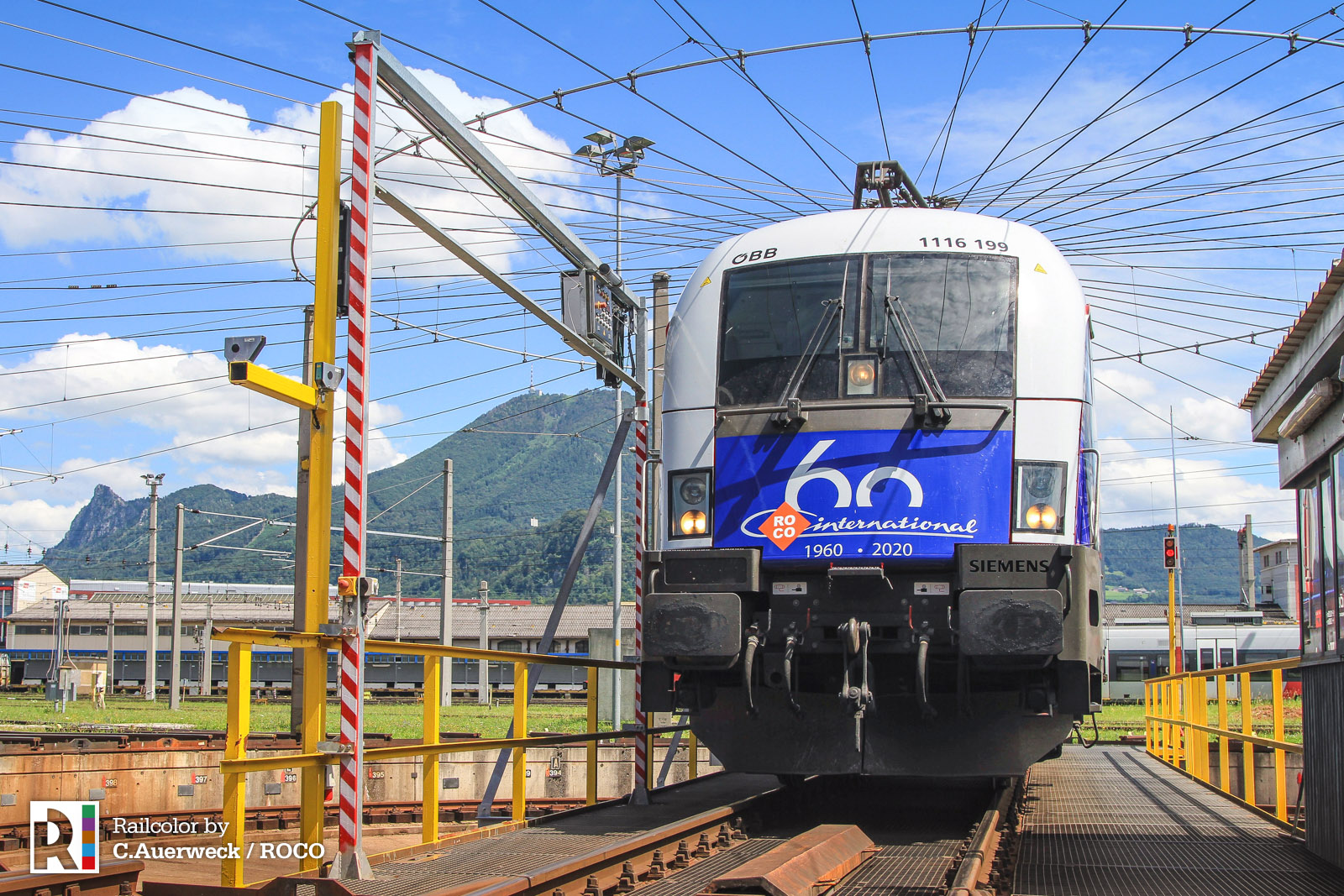 There are various circular elements that feel like time portals, letting us have a peek in these different eras – all the way from the SGP-built EMU to the contemporary electric locomotive that is actually wearing the livery – Siemens' EuroSprinter 'ES 64 U2' – commonly known as the Taurus.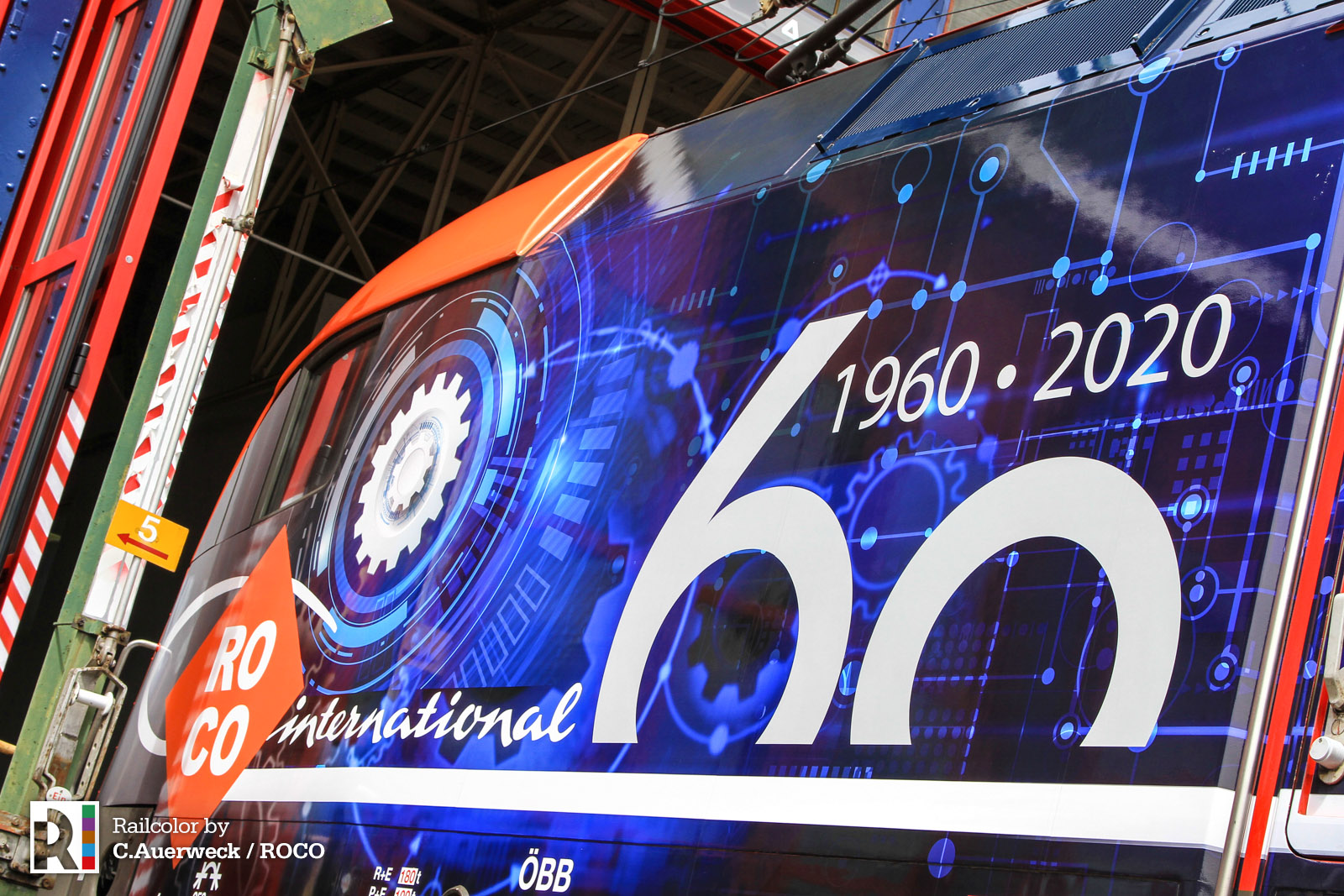 With gears, electric circuits, and even a RailJet trainset, it is all in motion – much like the everyday life of a modern European electric. But there is also that tiny "wink" to childhood, a children's toy shovel, and a bucket, symbolizing how railway passion begins developing in our early years (see the side images above for reference).
The "60 years of Roco" model
But back to Roco's roots – train model manufacturing. A model was present, exactly 87 times smaller than the original 1116 199, nonetheless together, here is a closer view: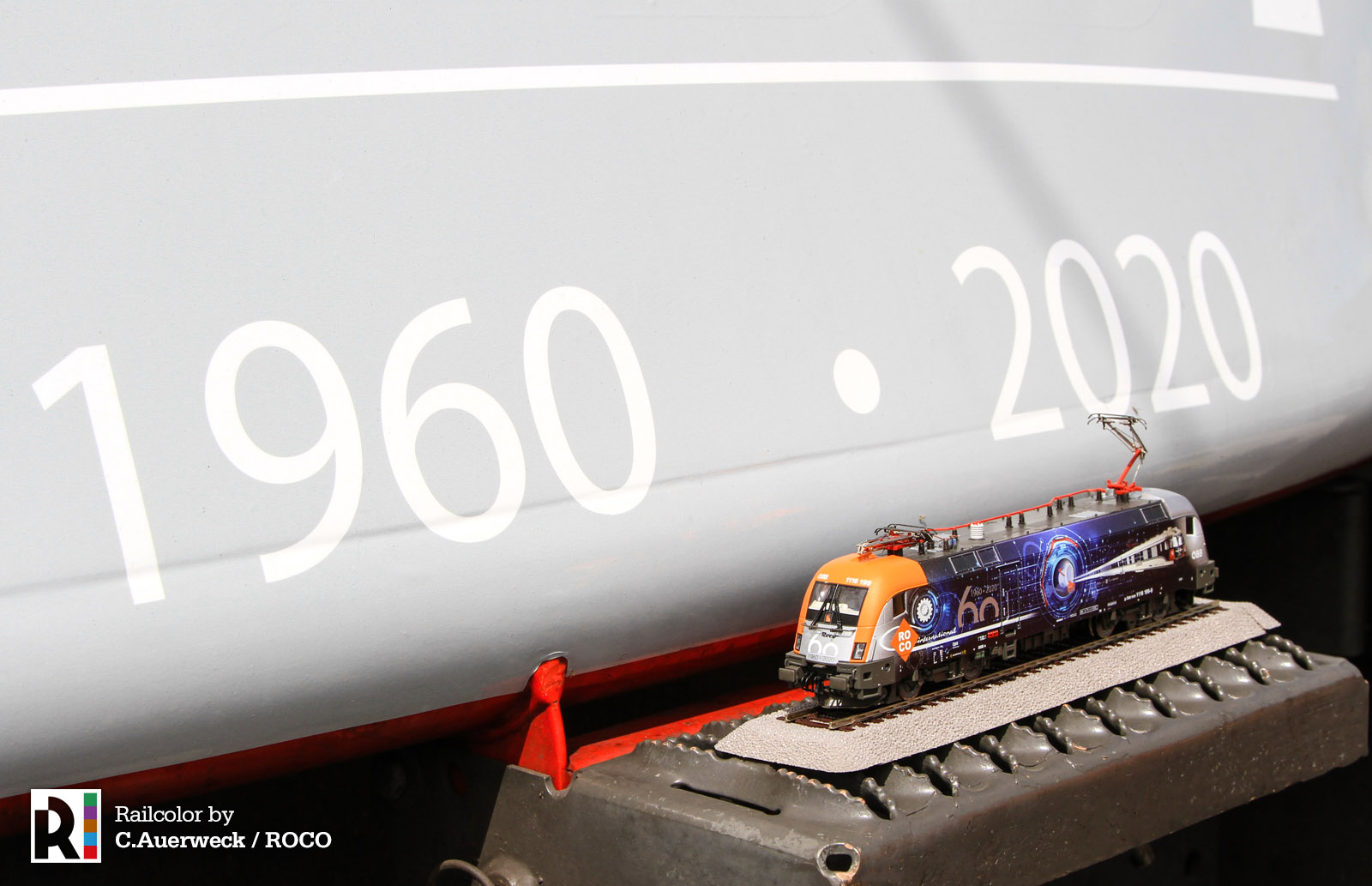 Referred to as numbers 70485 (DC) / 70486 (DC+Sound) / 78486 (AC+Sound) in Roco's catalog, the model is already available for preorders.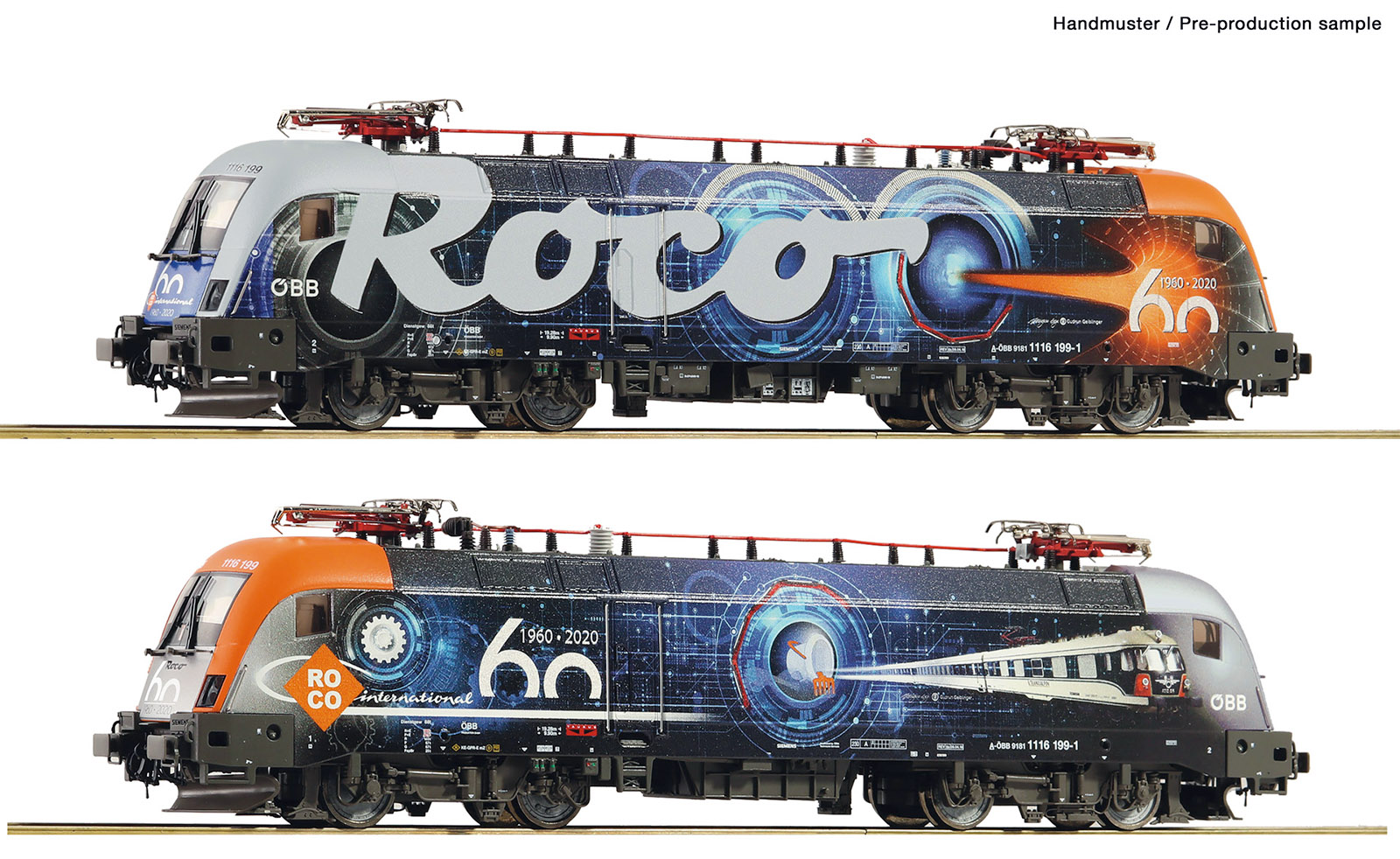 It features the elaborate design by Gudrun Geiblinger, a Z21 driver's cab, as well as a switchable high beam and individually switchable head or tail light. And its pre-production preview is depicted above.
About the real 1116 199
Of course at Railcolor News, we mainly focus on 1:1 scale locomotives. Here is what we know about 1116 199 (the real one):
Top speed: 230 km/h;
Year built: 2004;
Works number: 20920;
Country package: A+D;
REV date: 22.09.2018, Lz (Linz).
NVR-Number: 91 81 1116 199-1 A-ÖBB.
But hey, instead of enjoying these nice pictures, why not grab a camera and chase the locomotive in action? After all, it is already driving trains: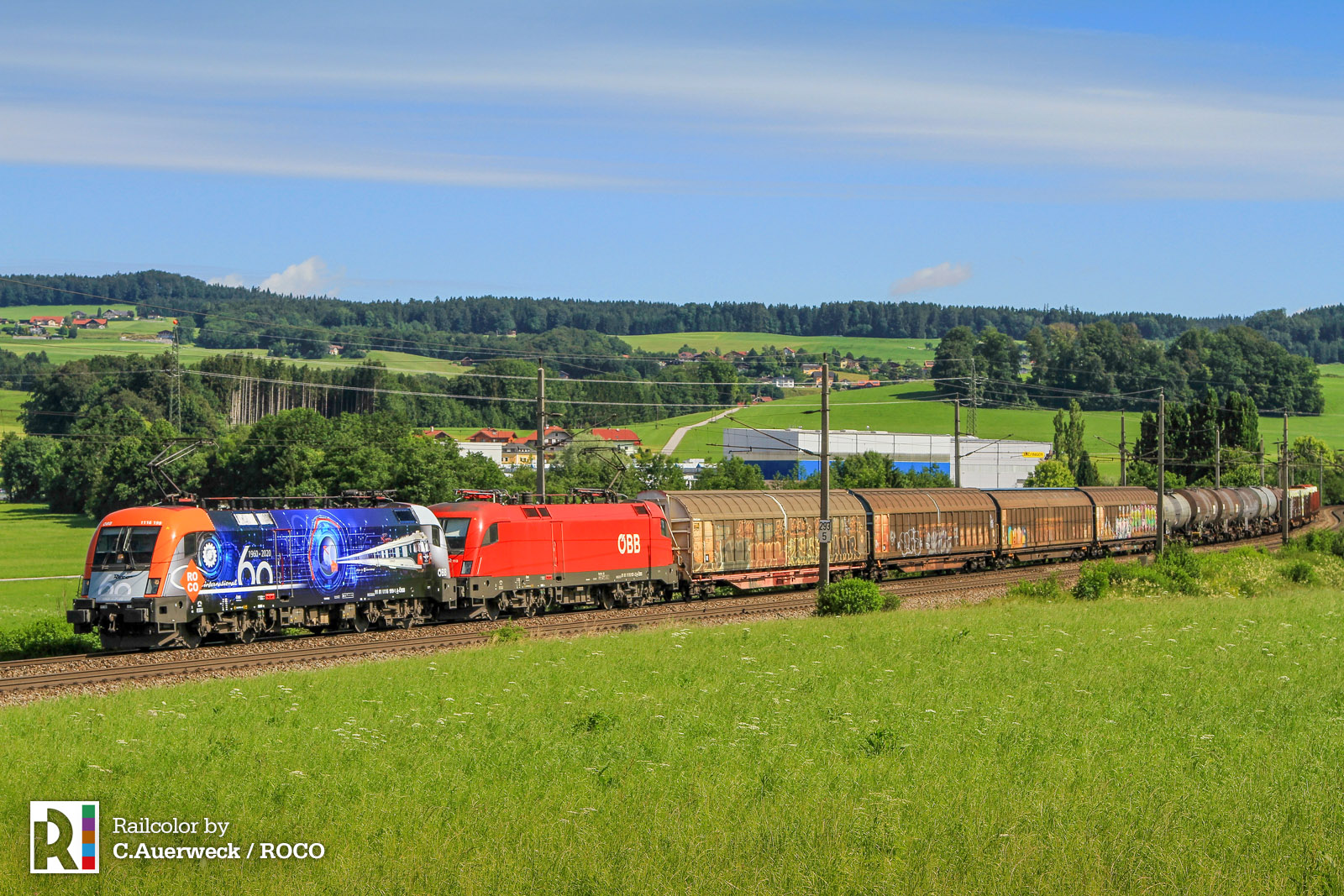 And while you're at it, don't forget to submit your best pictures or news tips to Railcolor News.